If you're looking for a way using which you can find similar apps for Windows Phone to replace Android Apps for using them later, then you must read this article. As today I'm going to cover everything about that single android app, that help you to do so.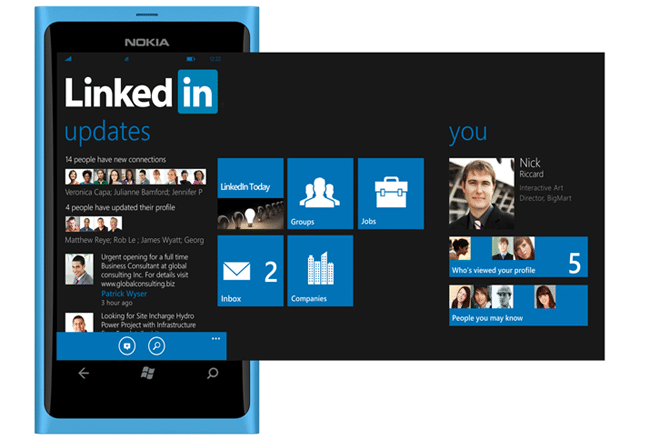 Few days back Microsoft's launched Android called Switch to Windows Phone which help users by finding identical (or at least comparable) Windows Phone 8 application to replace Android Apps. It's kind of tack and motive is to convince android users so that they should give a look at Windows Phone. Officials also assured that this application will definitely gain the respect from the users who's wondering to switch Windows Phone from Android device.
Switch to Windows Phone
It's an android app that will help you to find similar or replacement or alternative applications for Windows Phone 8, to replace their old android apps. This application will make switching between Android to Microsoft's platform more easy as possible
How Switch to Window Phone Works
After installation this app will show you an identical or replacement or alternative application and store the whole list of apps on SkyDrive. Now whenever Android users will login to Microsoft's account to switch to Window Phone app for Windows Phone 8, list of apps which is already stored in SkyDrive will be loaded. If it doesn't find exact matches, the app will recommend similar apps in the Windows Phone Store, the one which they made.
According to Guru Gowrappan, executive vice president app search engine within Switch to Windows Phone is powered by Quixey. This Search engine will use
Description of Apps

Reviews of Apps

Trouble reports about app

Metadata it gathers from the Web
So that to recommend the substitute application to android users, Suppose you're looking for Windows Phone 8 Facebook apps to replace Android Facebook app or the application which perform similar functions. Then this application search engine will go though 135,000 Windows Phone 8 applications in the Windows Marketplace to get the best application available. Even this application is also going to search for the app based on the activity of Smartphone users and lots more.
With Windows Phone version of this app you will also be able to discover new apps, Get the personalized app match results you generated when you ran this app on your Android. App icons also have the link to the app in Windows Phone store to that you can easily download those apps.
Some 

key features ofSwitch to Windows Phone App

 are listed below:
Scan the installed apps on your phone
Find the Windows Phone equivalents
Save the personalized match results to retrieve later on your Windows Phone
So if you're interested to grab this interesting app for your Smartphone, then by following below link you can get one for your Android device. Also there is not update about the iPhone app
Download Switch to Windows Phone for Android
So what you think, is this tack will really going to switch android users to Windows Phone? Or whatever you think about this application feel free to share with me.
(Visited 425 times, 1 visits today)