With Black Friday, Small Business Saturday, Cyber Monday, and any other sales gimmick that a retail outlet can think up, there are plenty of ways to get you to spend money over the holiday season. Here are some apps that can help you save some extra cash instead.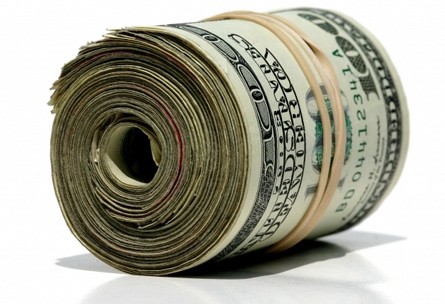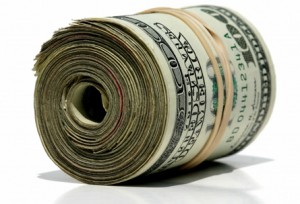 #1. Amazon Price Check. Have you been at the store and said "I bet I could find that cheaper online." With this app, you won't have to log onto Amazon from your smartphone to find out. Just take a picture of the item, scan the barcode, or use voice recognition to compare prices immediately.
#2. Free App Tracker. It's a free app that tells you about all the other free apps that are available to help you save money right now. The people who thought this idea up are definitely brilliant.
#3. Gas Buddy. This app will help you to save some cash by checking on the local prices of fuel in your community. You'll always know where the cheapest place to fill the tank happens to be. It's definitely a lifesaver when you're rushing from store to store.
#4. Coupon Sherpa. Instead of scouring the internet for tons of coupons and discount codes or reading articles like this one, this app will send the coupons directly to you. The only thing you've got to do is open the app!
#5. Red Laser. It's essentially an updated bar code scanner, but the update is nice. You still get product information and all the other price comparison information, but you'll also get access to coupons that might be available online. It's also linked to a number of retail rewards programs so you'll know exactly where to buy that tempting item.
#6. ShopKick. It's pretty easy to use this app. Download it, go into a participating store, and earn rewards or discounts on the gifts that you're purchasing. That's all there is to it.
#7. Retail Me Not. It's the app version of the popular coupon website. You'll get mobile access to all of the coupons and discount codes that are at your planned locations. As an added bonus, you can get food discounts with this app as well – because nothing goes better with Christmas shopping that cheaper pepperoni pizza.
#8. CardStar. "Do you have a rewards card with us? You don't have the card? What's the phone number on the account." As you stand there, staring blindly at the cashier, this app will come to the rescue. It loads up all of your rewards programs so all you've got to do is show the cashier your phone so the codes can be scanned.
#9. GroupOn. With deep discounts and great shopping ideas, you can give and get a great gift for others with this popular retail discount app.
#10. Living Social. If you can get $75 worth of stuff for $35, then this free app is definitely worth the data rates you might have to pay to get it. If you forget about your coupon and it expires, the added benefit is that you've still got that $35 available to you instead of it being lost forever.
#11. eBates. Shop and get money back. With this app, it really is that simple. You'll also receive periodic discount coupons when you meet spending thresholds. Have your friends sign up and mention you to get even more bonus cash to spend.
#12. Favado. Some of the best gifts that are given in our home every year are food gifts. If that's a similar situation for you, then this grocery app will save you some cash. It also works all year for additional savings.
#13. Target. Target stores release discount coupons almost every day during the holidays to help you save money. You'll also get exclusive offers that are up to 50% off on the products that you want to get.
#14. Savings Catcher. If you're short on internal storage and can only get one app, then maybe this Walmart app is the best choice. All you've got to do is scan the receipt after you check out and if there are savings because competitive stores have better prices, you get the difference on a gift card.
#15. Shop Adviser. This app will let you know if those Christmas sale prices are actually a good discount or not. You can track prices for specific items for up to 12 months to see if you're just getting a 50% sale after a 40% markup.
#16. Price Grabber. It's another app that will let you compare prices and see product descriptions of items you're thinking about purchasing.
#17. Shop Savvy. This app is a lot like Amazon's price checker except that you can see the online prices of other stores as well. It only scans barcodes, however, so there are some limitations.
(Visited 1,246 times, 1 visits today)