Today's article is dedicated to all those users who want to know, What is the best Software or Program to Build Apps Online? If you are trying to develop Android apps, then I recommend you to check this post thoroughly.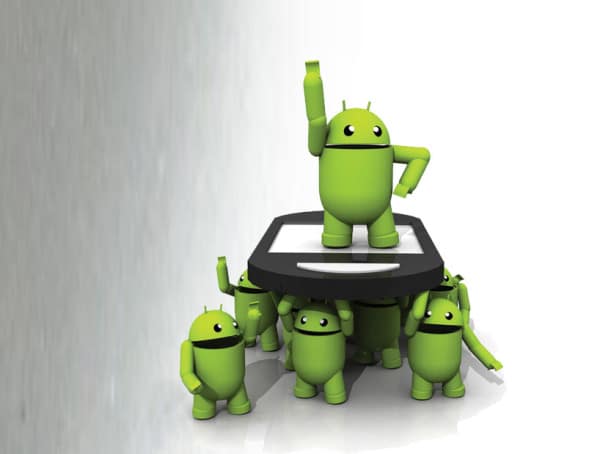 Making an app is a very expensive process, but you can build a basic app for less than $10,000. It's also true that a fully functional app built from scratch can get you back hundreds of thousands of dollars. But you can save your thousand dollar investment by saying no to costly app designers and developer who build an app for you. All you need to do is get a little creative and make your app yourself by using app creator.
There are a variety of software and program available that help you in building Android apps. And in this article you're going to read about some of the Best Software to Make Android Apps. So try these  programs and build a high-quality app without hurting the bank.
It's a cloud based program for those users who're interested in building apps. Easy to use program that help you develop your brand focused apps just by pointing and clicking. And once you have done with your app this will also host your date in the cloud to review your apps and upload it to the app store.
Price: $39 a month for up to 20 end-users and 100 push notifications per month.
AppMakr is one of the best DIY app creation platforms using which you can build robust apps for iOS and Android without any knowledge of coding. A feature that you will get when you try this software include HTML 5 functionality, high-resolution photo galleries, live updates, push notification, branding & design customization and lot more.
Price: Free with an advertisement, but you can get premium account for $79 to get rid of advertisement.
Another cool way to build your desired app yourself or with the help of designers. Using AppMachine you can build apps for free and you need to pay only when you ready to publish. Some standard feature include activities, videos, photos, social media, analytics, contact information and more.
Price: AppMachine starts at $499 per app published.
Another cool program to make customized apps for your business without any knowledge of coding. One thing which is very special in this software i.e. It offers variety of niche-specific feature for almost all types of business. If you run an online store, own restaurant, In a band all you need is a Conduit Mobile to make an app for your business.
Price: Gold Plan for $39 a month, or Platinum for $99 a month
Another cool program for building application for any kind of business include, bands, sports, real estate, restaurant, legal services nonprofits and religious organizations. Bizness app offers amazing content management system and offer different design template which can be customized. This software includes all the features which app must have.
Price: Cost around $29 per month for mobile site and $59 per month for mobile and native app
One of the best and most popular app building tool using which you can make app for almost every business. This service is used by the NBA, NFL, NBC Universal, TED, and much more, as it offers an extensive collection of professional app features. Additional features include photos uploads or galleries via Twitpic, Flickr, Facebook and Instagram.
Price: $125 a month with restricted features and unlimited features for $667
Another good easy to use the online app building service using which you can make any kinds of customized app for Smartphone. Using Appsme you can build application in three steps without any tech skill.
Price: Create app for free, but it will charge $25 to run app
Another easy to use program which use your website, RSS feed or Atom feed and automatically pull your content to create an app for you in less than five minutes. What you need to do is enter your website URL, upload logo, choose your colors and you're done.
Price: Pack starts at $99 per year for HTML5 Web apps, Upgrade it native app for $999
Appery.io is drag and drop cloud based program with visual development tool. That means need to download and install nothing as builder run in the cloud. This makes the whole process easy and you don't need any special skills.
Price: Free for one project and starts at $15 a month for three projects
Another cool drag and drop app builder using which you can make any gaming app without any coding. Its featuring In-App Previewer to check the preview of app development and behavior on desktop and mobile.
Price: App is free but you can get premium version for $299
These are some of the best software to make Android Apps, so give try to these apps and let us know which one you used to make your desired app. Also if you're using any other program or online service, feel free to share with us.
(Visited 5,752 times, 1 visits today)