Mobile app trading continues to gain in popularity. More and more people are on the go which could allow smartphone growth to climb to 2.5-billion devices by the end of 2019. In fact, by 2020, mobile applications are forecast to grow to 189-billion dollars in revenue via a Google plan and the app store according to Statistica. In 2017, there were 2.8-million apps available on the Google Play store and 2.2-million apps in the app store with a growing number of mobile applications.
What Does Mobile Trading Provide?
Mobile trading apps offer several advantages but the most compelling is that they allow you to trade and manage risk while you are on the go. Some of the features include online price quotes, news feeds, and charts. You can track the markets as new information is released and execute trades directly from your smartphone. Your mobile app can eliminate the need to read through newspapers as all the news affecting the markets will be tracked by your mobile app. In addition, there are also tools that are geared to training. This can include back-testing modules, educational videos, as well as evergreen educational articles. Many apps also offer trading forums, where you can ask questions and discuss the market price action. You can talk about trading strategies and share ideas.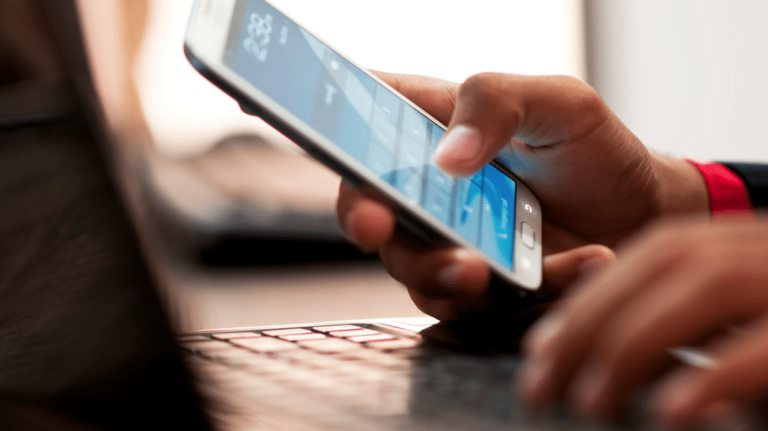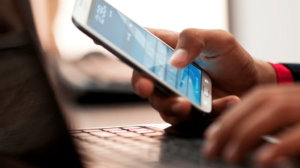 Mobile apps are changing the way people work. Your coffee shop can turn into a virtual office. You can make deposits and withdraw capital from your broker without logging on to your computer. There are several factors you should consider when evaluating an app. While your level of trading could play a role, you want to make sure that there are certain features that fit your needs. Here is a review of some of the more well-known trading apps.
iFOREX App
iFOREX is a leader in forex and CFD trading and has more than 20-years of trading experience. The company produces a mobile application that is customized to their client's needs. Both their web-based and mobile platforms are built from the ground up, as opposed to a generic white abled platform. The app has superior technology and has swipe gesture capabilities.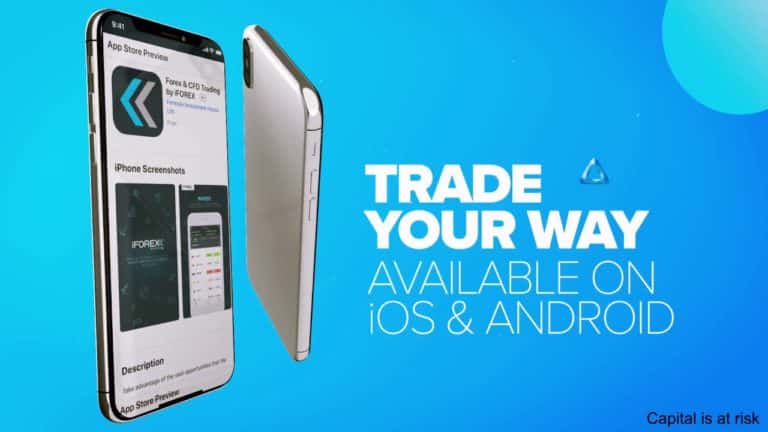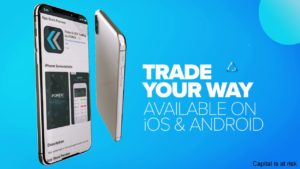 This is important when you are quickly trying to maneuver to different sections of the app or when you are trying to execute a trade. The app is synced to their web-based platform allowing users to seamlessly move from the web-platform to the mobile platform and vice-versa. In addition to real-time quotes and news and analysis, the app allows you to deposit and withdraw funds when you are on the go. The iFOREX trading app can be downloaded on the Google play store
FXCM Mobile App
The FXCM app focuses on forex trading providing trading on more than 50-currency pairs. You can test-drive the app using demo-money before you deposit real funds. You can receive real-time quotes and news, as well as execute trades at lightning speed. FXCM also offers a financial calendar as well as educational articles and videos.
MT4 Mobile Application
Meta Trader is used by many brokers as a generic trading platform that is all-inclusive. The mobile app provides several benefits including the ability to chart assets and execute trades directly from your charting software. The web-platform has back-testing capability that works in conjunction with the execution module. Similar to many apps, you can deposit your funds and withdraw your cash directly from the mobile platform.
(Visited 111 times, 1 visits today)