Amid Concerns From The FAA CPSC Seeks Official Recall On Galaxy Note 7
Two weeks after the launch of the Galaxy Note 7 and amid troublesome reports of the phones destructive tendencies officials at the US Consumer Product Safety Commission have released a statement directly addressing the use of the Samsung device.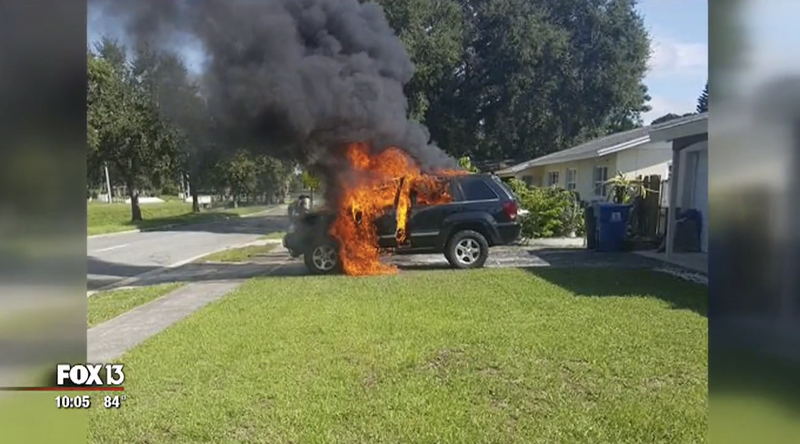 The CPSC is urging owners to discontinue use of the phone siting safety concerns. Samsung has established a "Product Exchange Program" which is acting as a kind of recall but this doesn't have the CPSC fool. The commission has stated they are working with Samsung to "formally announce an official recall of the Galaxy Note 7."
The recent string of explosions in cars, hotel rooms, and garages has even sparked a statement from the FAA who is actively considering a ban on Galaxy Note 7's onboard any flight.
Stop using @SamsungSupport Galaxy #Note7. Full statement: https://t.co/v7sfEouZw2 pic.twitter.com/0NufAJScId

— U.S. CPSC (@USCPSC) September 9, 2016
Further more despite Samsung ending sales of the Galaxy Note 7 in 10 countries and issuing the "Product Exchange Program" The Consumer Product Safety Commission continued to criticize the tech company for not issuing a full recall with more urgency.
No doubt a company of Samsung's size is attempting to handle the situation as delicately as possible amid the troubling reports coming from Wall Street the last several days concerning the drastic drop in the Stock Market.
Below is a transcript of the official statement from the US Consumer Product Safety Commission.
"Lithium-ion batteries pack a lot of power into a small package. When these batteries overheat and burst, the results can be serious. This is why the U.S Consumer Product Safety Commission (CPSC) is urging all consumers who own a Samsung Galaxy Note7 to power them down and stop charging or using the device. This consumer warning is based on recent reports involving lithium-ion batteries in certain Note7 devices that have resulted in fires. These incidents have occurred while charging and during normal use, which has led us to call for consumers to power down their Note7s. CPSC and Samsung are working cooperatively to formally announce an official recall of the devices, as soon as possible. CPSC is working quickly to determine whether a replacement Galaxy Note7 is an acceptable remedy for Samsung or their phone carriers to provide to consumers. We advise all consumers to report product safety incidents involving lithium-ion batteries in smartphones to us via www.SaferProducts.gov."
(Visited 61 times, 1 visits today)