Galaxy S4, the latest Android device by Samsung with lots of amazing features plus powerful specification, don't have simple thing like an FM radio. We're still in doubt that every Samsung Galaxy S device has it, Why Samsung decided to not bring radio application in Galaxy S4?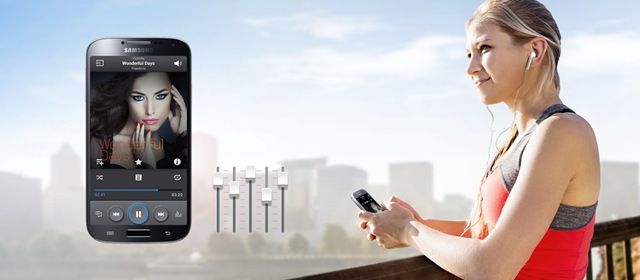 According to Samsung Russia,
"Our studies show a trend shift of interest to digital broadcasting, specifically – focus on listening to music content in social networks or on the YouTube channel. The flagship model of our products is focused on customers who use digital content, which use modern formats and channels of information consumption.
What ever is the reason, its final that Galaxy S4 lacks radio apps and many android users are disappointed with those who prefer this old is gold feature of a mobile device. And if you're the out of them, then not to worry. In this article we're going to share with you some of best FM Radio Apps for Android, which you can use to overcome the loss of that amazing feature.
So without further ado, let's start with the first radio app i.e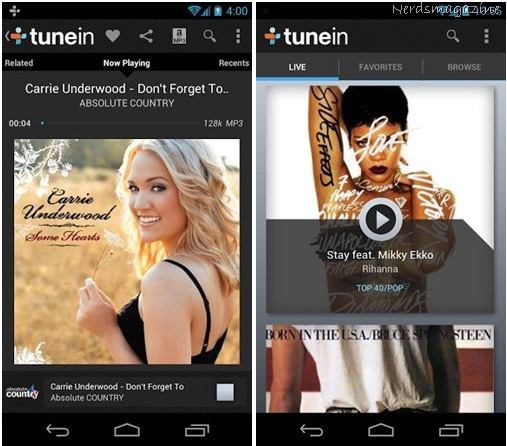 An amazing android app which helps you to listen the World Radio with music, sports, news, talk, and comedy streaming from every continent. With this app you can enjoy 70,000 live radio stations and 2 million podcasts, concerts or shows on your Android phone or tablet, all for free. You can also try premium version.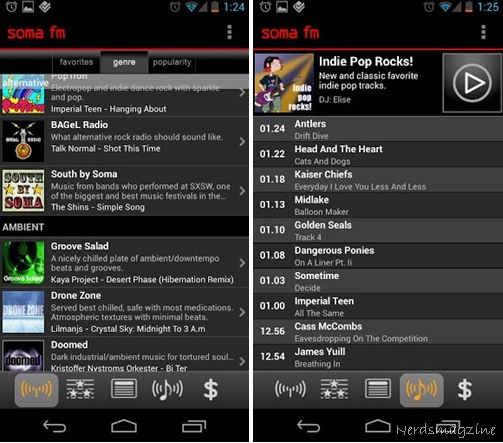 SomaFM gives you direct access to 20 year-round channels of listener-supported, commercial free and underground radio. With this app you can view and pick stations by Popularity, Genre or just see your favorites and lots more.
Price: $4.01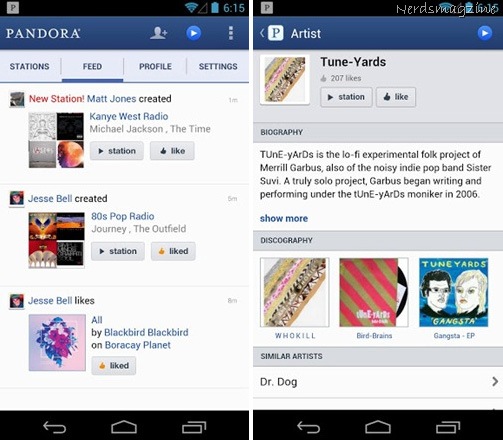 Personalized radio that plays music and comedy you'll love. You can start with the name of one of your favorite artist, song, comedian, or even composer and will Pandora will create a custom station that plays similar tracks.
Price: Free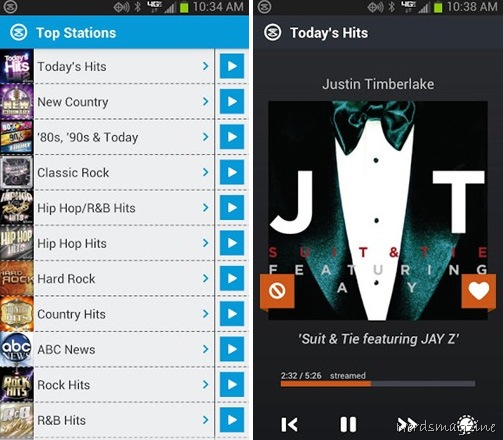 Slacker gives listeners anytime, anywhere access to the world's best music and entertainment. Listen for free on your Android device or subscribe and enjoy a commercial-free experience with offline listening and on-demand access to millions of songs and albums.
Price: Free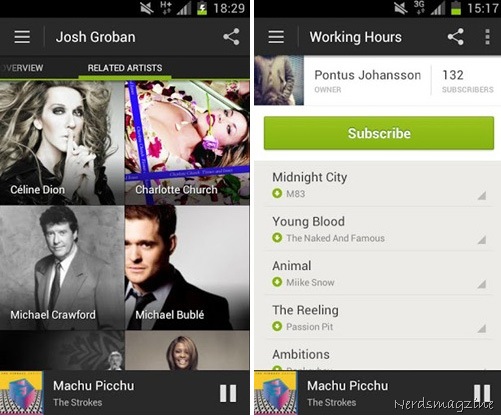 Spotify app let you listen to unlimited music on your mobile for the first 48 hours for free after that you need a Spotify Premium subscription to continue further.
Price: Free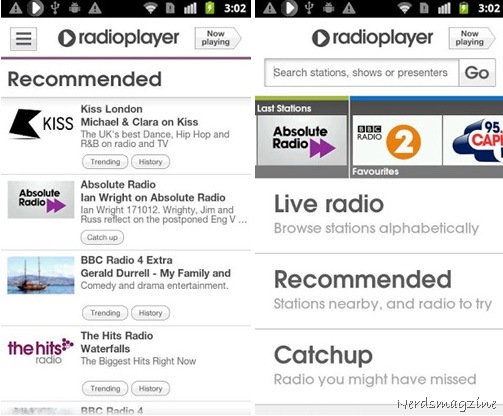 This android app will bring all UK radio under the same hood. Search for your favorite, and set them as presets. You can discover new radio to listen to, in recommending section.
Price: Free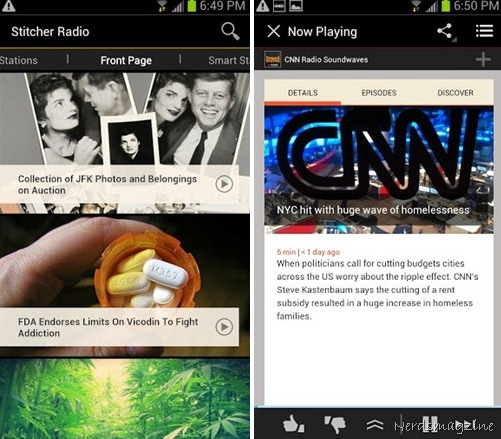 Listen to your favorite news, comedy, sports and talk radio show on your device. Discover the best of NPR, CNN, Fox, BBC, Freakonomics, Adam Carolla, Ted Talks, SModcast, Joe Rogan, Rush Limbaugh, Radiolab and over 15,000 shows, podcasts and live radio with lots more.
Price: Free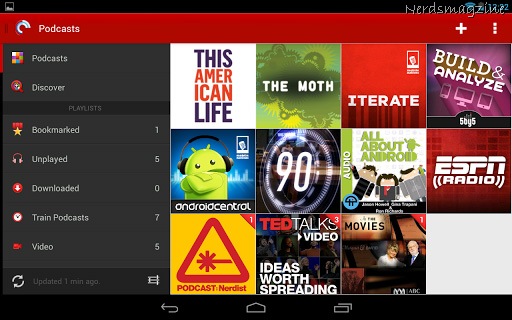 Pocket Casts is the best way to listen to podcasts, on any platform. Simply add your favorite podcasts, and you'll be able to download or stream new episodes as they become available.
Price: $4.09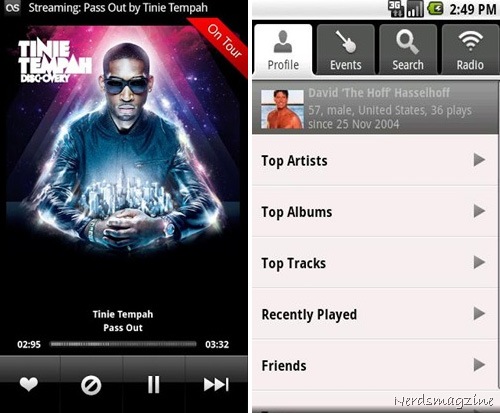 With this app you can learn about your favorite artist, find nearby events, and share your music tastes with the Last. FM Scrobbler. Optionally sync your Last. Fm friends with your contacts and lot more
Price: Free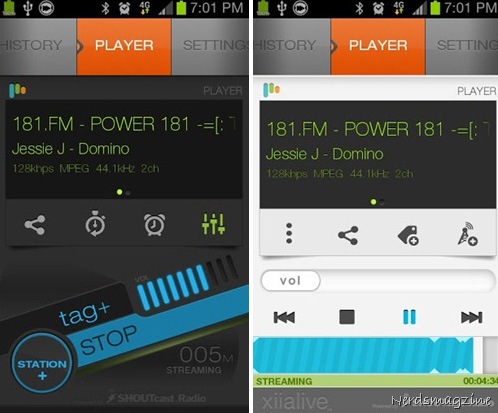 Stream music and explore more than 50,000 live radio stations from all over the world. Search, organize, tag, and add or save your favorite streams for easy access any time you want to rock out
Price: Free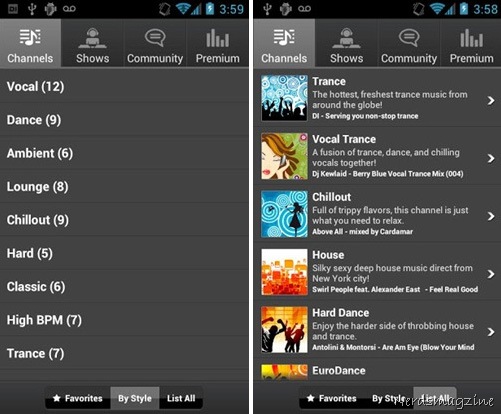 The app will give you access to hand-programmed radio channels feature world renowned Artists, DJs, and the Hottest exclusive shows. Tune into over 37 Internet Radio channels for the hottest electronic music from genres such as Trance, House, Dance, Lounge, Chillout, Techno, Ambient, and many more.
Price: Free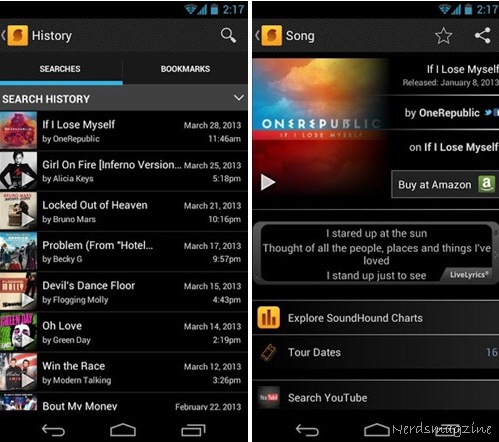 SoundHound is amazing android app brings you free song streams, new artists, with lots of amazing features.
Price: Free
What do you think do you miss the feature of no FM Radio? Or do you listen as Samsung said, to own music and online streams?
(Visited 29,152 times, 1 visits today)