Do you love to capture those grainy, vintage-looking snaps that everyone sharing on Twitter. Then I recommend to read this article!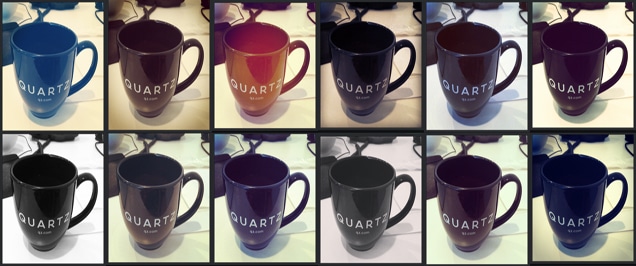 It's true that iOS is providing home to many new filters and effects application for iPhone and iPad. But this doesn't mean that Android users don't have the variety of applications available over play store for adding effects and filters
No doubt, that lots of android users looking for these type of photo apps for mobile and, especially those who have bought their new android mobile. So to make their work easier, I intend to share with you some best for adding filters and effects or you can count these apps as the best alternative for android.
So without wasting a single second, let us have a look at some at:
My favorite app which I personally use to make my photography experience more amazing, funny and interesting. This will allow you to
Add different effect.

HDR effect is even better than iPhone HDR

Unique Funny Mode

Share your photo to Facebook or Twitter easily and more
Another cool application which allows you to take any snapshot with different effects like ToyCam, Polandroid, Fisheye, SymmetriCam, Warhol and Normal. All needed is SD card support.
Innovative simple camera app fantastic for capturing action and movement. By using this application you take multiple photos and combine them, simple interface, cool effects and more.
Another photo effect application to add film and retouch effects to your photos for free. It's loaded with over 70 effects and tools. So what are waiting to try and stack different effects to create your style!
Another cool photo editing tool that gives you a fun filled experience.using which you can replace your face on a billboard, a stamp, or in a Warhol-like work of pop-art with more than 150 looks.
Vignette is photo application using which you can add film and camera effects to your photos.Some of the features of these applications are listed below:
84 effects & 59 frames

Retro/vintage styles

LOMO/Diana/Holga toy camera styles

Polaroid/instant camera styles

Cross-process, tilt-shift,

photobooth

, double exposure and more.
Price: $2.30
Streamzoo is an amazing application with the help of which you can create awesome photos and videos and share with your loved one just by making a single click. This application allows you to create your own groups, snaps and make your friends moderators. Application featuring group sharing, add filters, add a background and lot more.
My of my favorite photo application which remind me of the old days. By using this application you will get 5 sets of vintage vignetting, film scratch, black and white & cross processing effects for that off-the-hip analog look.
With Pixlr-o-matic you can add fun retro effects to your photos in a snap and transform your photos into a cool looking vintage image. This application makes photo editing and adding filters, effect and border very easily. And this application is featuring more than 5,000,000 possible finishes to make your photos look spectacular.
If I tell the count this application has more than 280 overlays, 100 effects, and almost 200 different borders.
Pudding camera one of the most popular photo apps available in the Android market. This pudding camera app offers many kinds of camera, and kinds of film settings. Some of the features of this application are listed below
Get the combination of Camera & Films

Exposure setting (-2.0~2.0)

Support front facing camera (support android 2.3 and above)

Support tap anywhere to snap a pic.

Support 3 kinds of file size (small

:

472px, medium

:

700px, large

:

1280px) and more
Another amazing application which provides you 5 cameras, 5 sets of vintage vignetting, film scratch, black and white & cross processing effects for that off-the-hip analog look.
Its another cool application which you love to use daily. This application provide you extraordinary with a fun, high-quality photo experience right at your fingertips. Due to inbuilt Google Plus capabilities sharing your own created image with your loved ones is more easier.
If you feel that I missed to share any big name which deserve space in this list or best photo app then don't hesitate to share with us.
Image Credit: The Atlantic Wire
(Visited 521 times, 1 visits today)