I'll let you know as soon as I find an actual iPhone made of wood. I assume such an invention would use tiny vines for the wiring. But until that time we will settle for some cool wooden iPhone accessories. Wood is just one of the most stylistic materials ever. I don't care what new age metal comes along, wooden creations won't ever take a backseat in my eyes.
Here are ten of the greatest iPhone connected items made of wood you will ever see. These are on Etsy and made by real folks. Check them out for yourself and you just might find that gift for a hard to shop for friend or family member.
10. OK, this one's not made of real wood, but I will allow it since it is perfect. I would have sworn it was made from a tree had I not read the description.
9. I have no idea what Redwood Burl is, but it sure looks nice. For a true wood feel and look, check this iPhone cover out. It's handmade to make your case standout from your pals.
8. Need to pump up the volume when not listening via headphones? Here's a new idea in an old school fashion.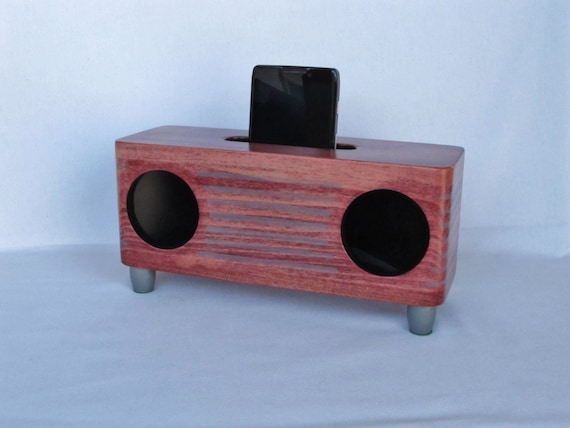 7. Double up your phone's normal volume with no electricity required. This amp is a bit smaller to fit on a desk without adding to your normal clutter.
6. Mix Cherry Wood with some Matte Black Acrylic and there you have it….a stylish phone case even a teen would be proud of.
5. The maker of this iPhone skin has a cool company name to go along with their designs. My dad would appreciate this case with the big buck on it. He was a great hunter, but now enjoys outdoor shows on TV. Easier to watch than freeze in the woods!
4. If you need a peaceful moment during a hectic day this case is just the ticket to relaxation, if only for a few seconds.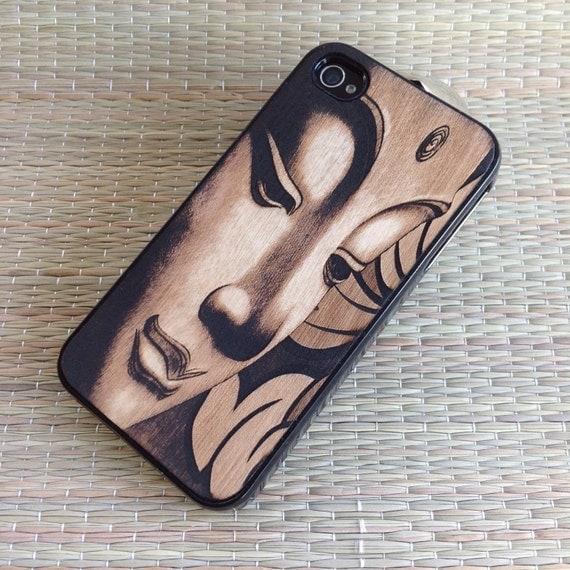 3. Fly your country's flag with pride…. unless you're ashamed of your country I guess. Just pick a better country in that case!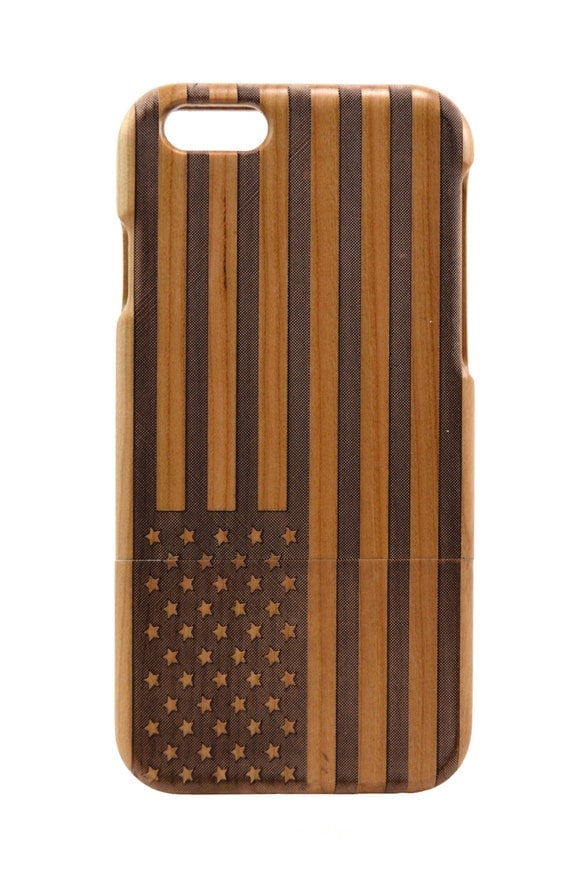 2. This case is for the outdoorsman in your life. It is truly one of a kind as you will see up close.
1. I'm not even sure what the heck this iPhone stand does. For all I know, the phone powers the lamp. Don't care, it's cool.
(Visited 216 times, 1 visits today)