If you've avoided the temptation to get a Fitbit up until now, then maybe it is time to stop the avoidance. It's your all-in-one lifestyle tracking device that will let you know how well you sleep, how long you've slept, and tracks your distance, steps, stairs climbed, and the calories you've burned. It's got a silent alarm clock on it if you want to use it and you can easily sync all of your data to a mobile device.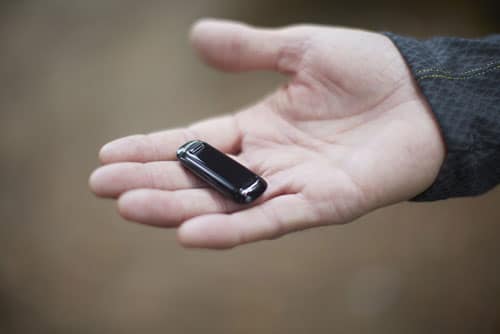 It does take some effort to maintain the quality of the information that you get with a Fitbit. If you're driving, for example, you've got to log into your dashboard and register your time as an activity so it won't track the data. Without this adjustment, you won't get an accurate reflection of what your actual activity happens to be.
If you don't drive much or you don't mind the maintenance issues with your activities, then this is the Fitbit to get. That way you can know what goals to set and begin working toward your reward.
$96.49 – BUY ON AMAZON
(Visited 121 times, 1 visits today)