Apple's grand annual iPhone event has just concluded, with the tech giant introducing its largest and most powerful iPhone ever, along with a new watch series with breakthrough health capabilities. The prices are also higher than before, as Apple aims to exhort users into upgrading to higher-end smartphones, as the global demand for smartphones stagnates. Without further ado, let's have a detailed look at the new iPhones and Watch 4 launched by Apple at the event, which was held at the Steve Jobs Theater at the company's headquarters in Cupertino, California:
Bigger, Powerful iPhone Xs, Xs Max
"iPhone X has changed the industry", announced Tim Cook to the audience, as he introduced the latest version of Apple's blockbuster device – the iPhone Xs and the bigger iPhone Xs Max.
For those curious about the spelling, it is "ten-ess", not "ex-cess", as most of us were thinking!
Here are the main features of the two smartphones:
iPhone Xs sports an 8 inch 'Super Retina' OLED display (same as iPhone X) while the iPhone Xs Max has a big 6.5-inch display.
The phones come in Gold, Silver, and Space Gray
Both phones have stereo sound recording with four omnidirectional microphones
There is no touch ID, but Apple claims its Face ID is "the most secure, facial authentication ever in a smartphone."
Maximum storage in both phones goes up to 512 GB.
The batteries are better than before. The iPhone Xs gives 30 minutes more battery life than iPhone X, while the iPhone Xs Max gives 1.5 hours more.
Both phones have dual sim dual standby (DSDS) capability by the way of eSIM, which means you can have two numbers on the same phone.
The phones have extremely powerful processing speed with the new A12 bionic chip. The A12 chip, manufactured using a 7-nanometer process, has a 4-core GPU, a 6-core CPU, and a neural engine, all of which are capable of performing 5 trillion operations per second.
The iPhone Xs and Xs Max feature a 12 MP wide-angle camera with a larger sensor and optical image stabilization. It has a new feature called 'Smart HDR' (HDR = High Dynamic Range) that combines multiple photos from differently-exposed frames to get a wide range of shadows and highlights that is possible in a single snap. Also, it has ZERO shutter lag.
A particularly intriguing and fascinating aspect of the new iPhone camera is the depth-of-field ("bokeh") That means it has the ability to edit the depth of field of an image AFTER the picture is taken. This is sure to rile up photography purists and could even pose a serious threat to the DSLR market!
Price: The phones will burn a hole in your pocket, as the iPhone Xs starts from $999 for a 64 GB model, and the iPhone Xs Max retails at $1099 for the same storage capacity. Prices are likely to be significantly higher for the 512 GB models. Pre-orders start this coming Friday, with shipping commencing from September 21.
Swanky, Colorful, Lower-Priced iPhone XR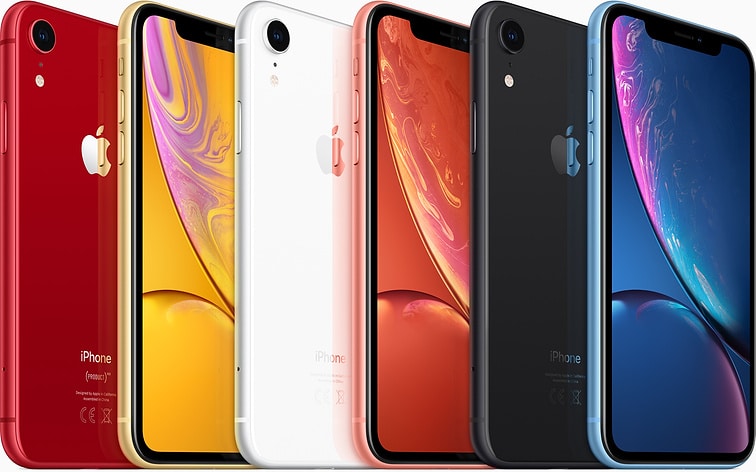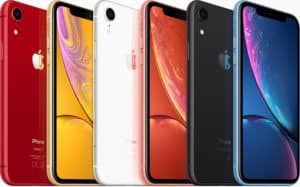 For those of us not keen on selling our kidneys for the iPhone Xs and the Xs Max, there is good news! Apple also debuted a bright, multi-colored smartphone called iPhone XR, which you can get at $749 (not so affordable after all ;-)). Here are its main features:
Colors – Black, Blue, Coral, White, Yellow, Red
Made from aluminum and glass
Features an LCD display that Apple calls the "most advanced LCD ever in a smartphone."
Branded as 'Liquid Retina' edge-to-edge 6.1-inch display
No home button
Has haptic touch that can take you straight to the camera
Has Face ID and features the A12 bionic chip
Dual SIM capability
12-megapixel (f/1.8) primary camera on the rear and a 7-megapixel front shooter for selfies. Features bokeh and depth control as the iPhone Xs and Xs Max.
Storage starts at 64 GB, goes up to 256 GB
Watch Series 4 With Breakthrough Healthcare Capabilities
The most innovative updates at the event were not from the iPhones though, but from Apple's latest version of its best-selling smartwatch – the Apple Watch Series 4. What makes the Watch Series 4 so special? Its breakthrough capabilities, especially the ability to measure your heart rate with an electrocardiogram, which is FDA approved.
Here is a lowdown of the specs of the Apple Watch Series 4:
The screen is 30% bigger than the previous displays, with nearly edge-to-edge display in the latest version.
Comes in Gold, Silver, and Space Gray
Price starts at $399
Has new watch faces, with one including eight special features
Digital crown has haptic feedback
Improved phone calling and Siri use as the speaker is 50% louder
Better cellular reception as the Watch's back is made from ceramic and crystal
64-bit processor
New S4 chip
Includes a new accelerometer and gyroscope to detect any falls
In-built sensors that allows you to take an ECG. Also includes new low heart rate detection and atrial fibrillation detection. All the heart tracking features are approved by the FDA.
In-built GPS, swim-proof
Runs Watch OS5
Battery life is expected to be up to 18 hours
(Visited 128 times, 1 visits today)