If you're the one looking for some of the best Cases and Covers for New iPad, then we recommend you must check this opinion piece.
iPad 3 is a one of the best and most selling iOS bases tablet from Apple which is fully loaded with new and amazing features and application. As New iPad hit shop shelves across the world and if you are the proud owner of this amazing gadget, then the first thing you are wondering to buy is "Case". We all know that safety is one of the most important factors for every gadget. The cases provide full safety and cover your iPad HD to protect it from a single scratch.
If you already spent around $600 for your iPad 3 then its fair to buy a Case and Cover for New iPad which is going to protect your gadget. We have found 10 very different designs, from hard shell protection to cases that double as stands to fabulous folio options, all with one thing in common — awesomeness!
Note: Prices can be different from mentioned below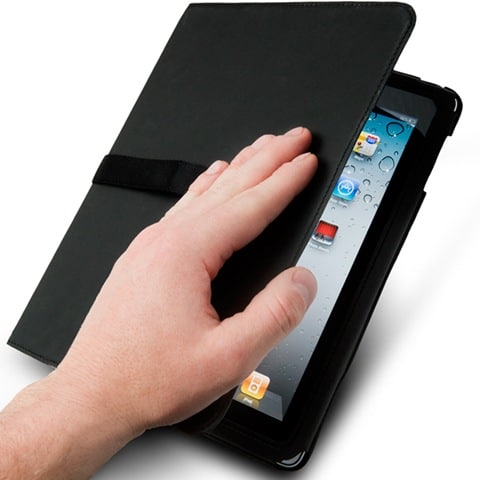 The infinite Angle case is one of the best case which you surely want to use on your iPad 3 . One thing which I really like about this case is that it fits all iPad models. It has unique design adjusts for an infinite number of stable viewing and typing angles. Also featuring ultra-thin construction with soft-touch velvet lining and dockable design so the iPad never has to leave the case.
Price : $18.50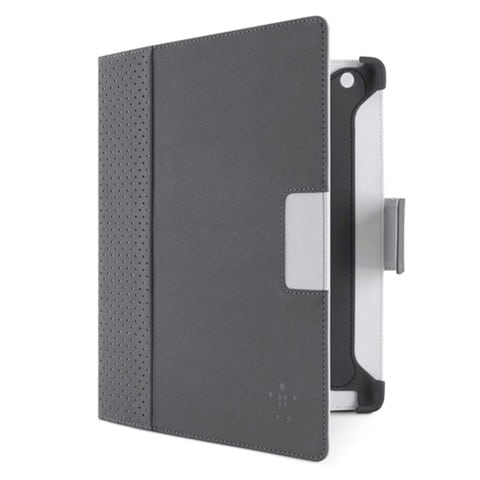 This is another cool case with a stand which you can also use on the gadget. This comes with lots of amazing featuring AutoWake Magnets, Hidden AutoWake Magnets wake up your iPad simply by opening the cover. Multiple Viewing Angles, simple adjust the way you want, Protective Corners, Snap in corners hold your new iPad securely with Tab closure feature which securely cover and close your iPad.
Price : $19.99
You might want to check some more great options for iPad cases.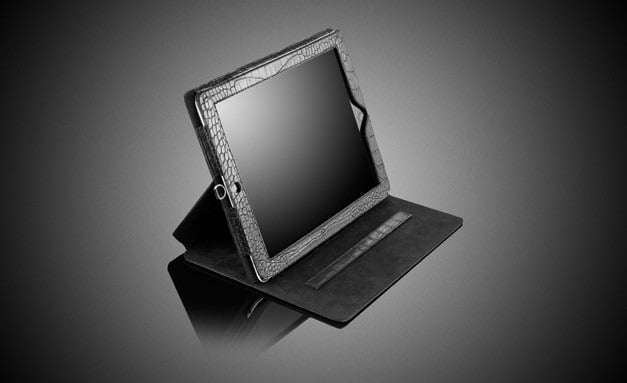 It's an ultimate case which gives you the ultimate flexibility for both desktop, hand or car use. Using this you can adjust the angle into two viewing positions and one working position. One thing which I really like about this leather case is that it automatically lock and unlock your iPad when you simply close and open the cover.
Color Available: Tea Rustic, Tan Rustic, White floater, Black Croco and Black Floater
Price : $71.99
The CaseCrown Bold Standby case is another cool iPad 3 case with simple and classy design. This case has a built-in magnetic strip provides sleep/wake feature. It also cover has the flip capability to transform the case into a horizontal viewing stand. One thing which I really like about this case is that all features are accessible and more. This case is available in a variety of colors
Price : $13.99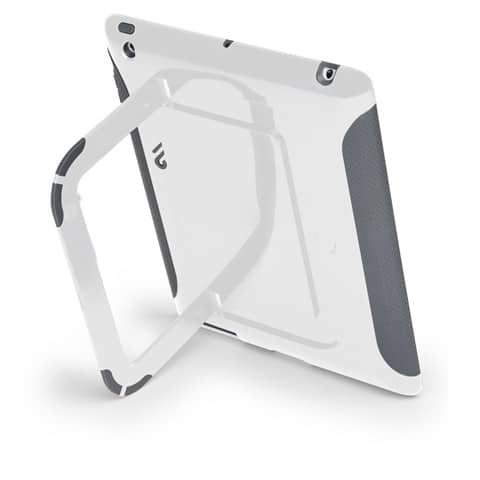 The new iPad case with built-in stand mixes a co-molded, protective design with a contemporary, eye-catching look. This case featuring protective lay flat design keeps your screen from hitting surfaces when the device is placed on its face and more.
Available colors: in white, cool gray and black and cool gray
Price : $39.99
It's another cool case which offering stylish all over protection for the new iPad. It amazing lavish converts from a travel-friendly folio case to reveal three viewing angles. Opening or closing the case automatically activates the sleep/wake function and more.
Available Colors: Purple, Black and Sandstone
Price: $19.95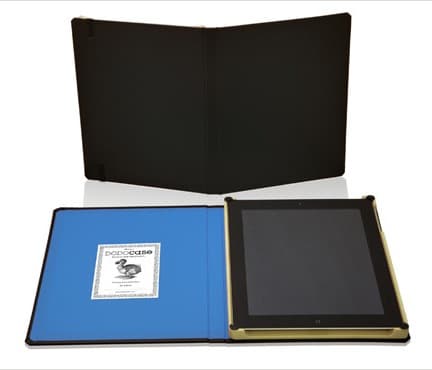 DODOcase for iPad is another cool and award winning design of 2012. It gives your iPad the look and feel of a hard-bound book. Not only does this provide superior protection, it disguises your iPad to look like an ordinary book, preventing theft.
Available Colors: Red, Sky Blue, Charcoal and Green
Price: $59.95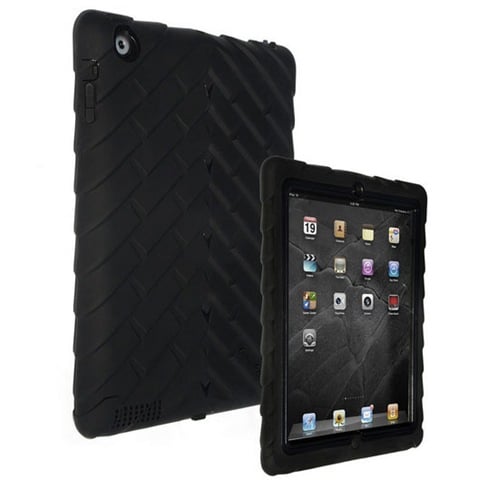 A tough case which has multiple layers of protection for your iPad 3. Its featuring Shock absorption, drop protection, extreme ruggedness and hard-core readiness for all adventures.
Colors to choose: Black/Black, Black/Red, White/Black and Pink White
Price : $49.99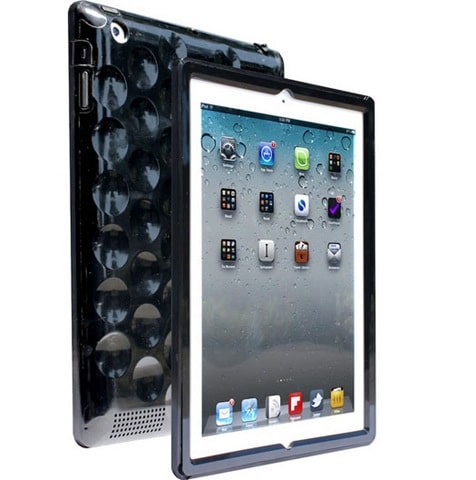 This is a tough case with a little bit of flair to it. Its featuring bump proof, kid proof and even latte proof. Its also Lightweight, sleek design is the perfect solution for those not wanting a bulky and over-sized case.
Color Available: White and Black
Price: $9.95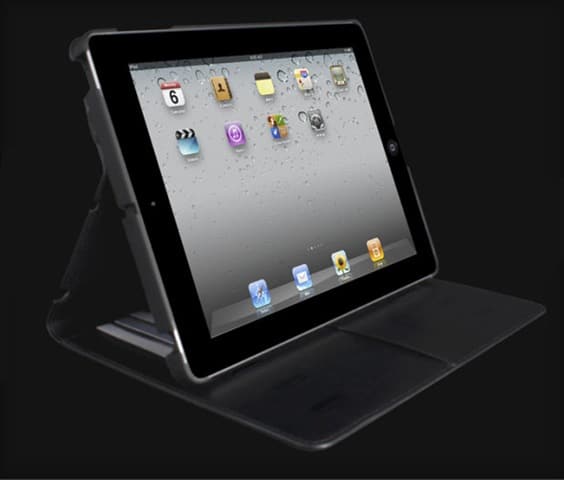 Its another leather cover and slim design folio case for your iPad HD. This case features multiple viewing angle, slim design, Improve protection, camera hole, document pocket and custom angle speaker.
Color Available: Black, Red and British Tan
Price: $39.99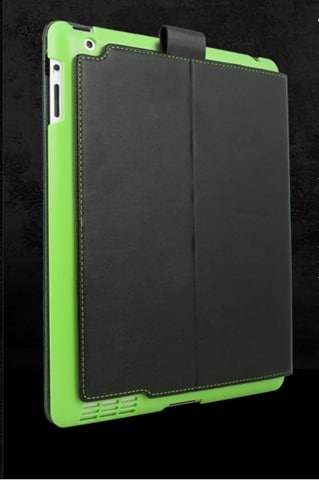 The Summit case combines your favorite folio-style with a snap-in core to ensure maximum protection and style. The Summit features a stylus loop as well as a business card holder while the front cover incorporates 'smart technology' to automatically switch your new iPad (3rd Gen) off and on. The case also doubles as a stand with multiple viewing angles.
Color: Black, Blue, Pink, Green and White
Price: $19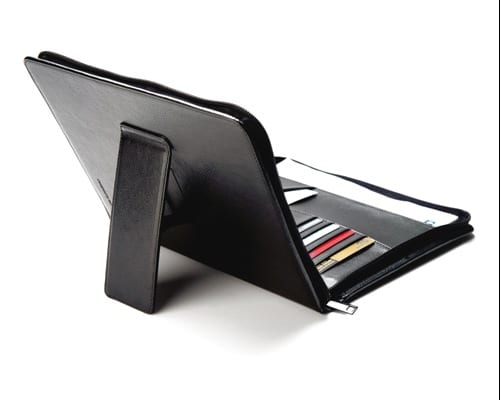 This is an iLuv's take on the expanded folio case that's got built-in pockets. A retractable kickstand rounds out the feature set.
Price: $28.38
So these are the 12 best cases and cover for New iPad which you can use on your New iPad, But if you feel that we forget to add some good name share with us.
(Visited 159 times, 1 visits today)