The NFL draft is now over and the long summer of unimportant football news coverage has begun. If you see your favorite team or player in the news during June or July, it is usually not a good thing. Most likely they have gotten into some legal trouble or done something pretty dumb in the off season.
There are ways for you to overcome the absence of NFL action and news in these summer months. You could plan out you fantasy team daily for a couple of months. That would make you well prepared and possibly a fantasy league psycho. You could set your calendar around the NFL schedule for the upcoming season. That way you can pre plan excuses for not going to weddings, family functions, and make doctor appointments for sick days to be used at work after a late Sunday night game. Another activity to keep you busy is getting up to speed on your NFL trivia. It is not good to be a know-it-all in most areas of life…except when it comes to football. Use these summer months to sharpen your knowledge of the NFL historically, and be the go to guy at the bar for trivia night.
How can I possibly do all these activities when I am on the go, you might be thinking. Glad you asked. All these little NFL related items can be accomplished with your Android phone with 12 great apps. From trivia to actual live game broadcasts, you can do it all from your smart phone. Just head over to the Android Marketplace and download the following apps. These are the best 12 we could gather together. They will do the trick for even the most degenerate NFL junkie….like me for example.
1. NFL Mobile
This official app of the NFL does anything you need relating to The League. Highlights, stats, fantasy, etc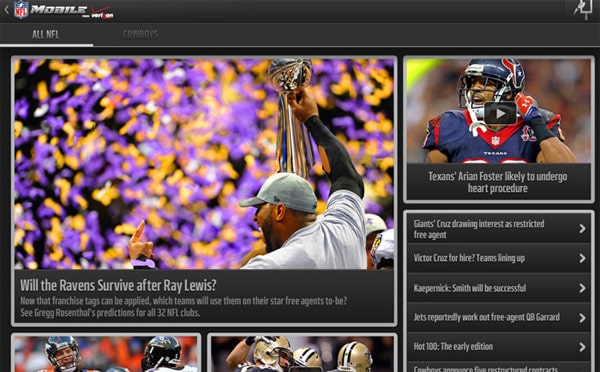 Get some NFL action going with your Android device. Madden never disappoints.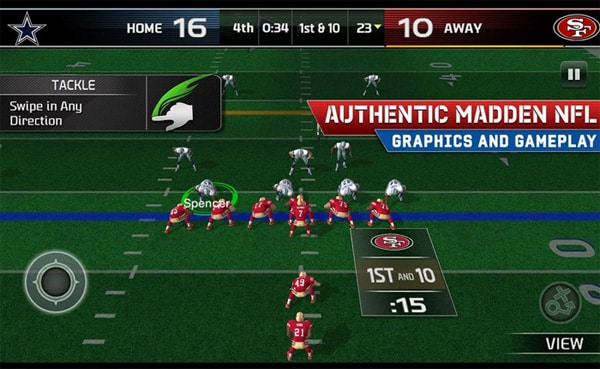 This is very handy for getting to know the players in the NFL. They are sometimes hard to recognize since they prefer to wear helmets during the game.

All fantasy, all the time with this official NFL.com app.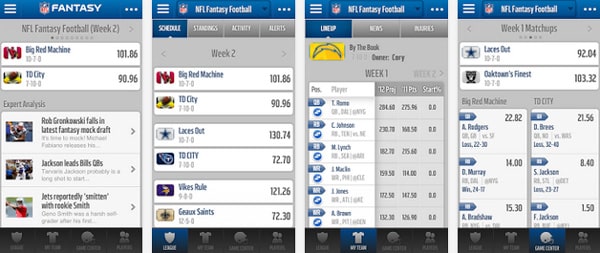 I love the NFL Network. For my money, they cover the league better than any other network, and they should since they are part of the NFL. Watch the network anywhere with this official app…as long as you have the NFL Network through your cable provider.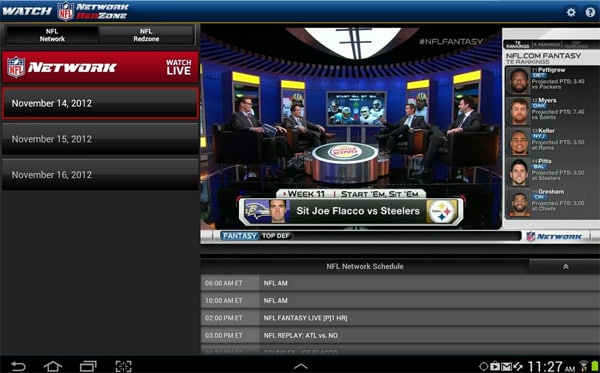 Every NFL game. Available everywhere you go. Awesome.

I wish I could really cheat at fantasy football. I'd like to hack into the system and change my fantasy points each week. Since I am not smart enough to do that, I will settle for the Cheat Sheet App.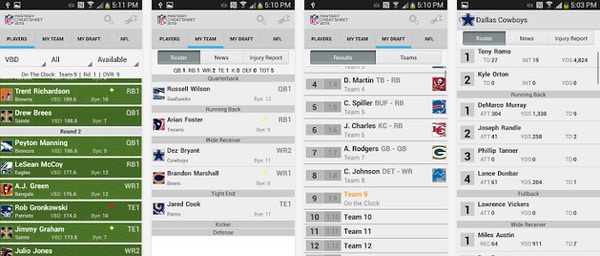 Get tips on throwing a great NFL party and find terrific recipes for your tailgating rituals.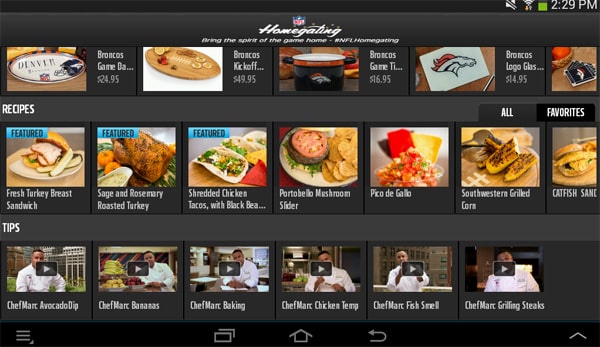 Watch any recorded game on the entire NFL schedule. You have to pay for the subscription but it is well worth the money. You even get to see the coaches film…22 angles to choose from.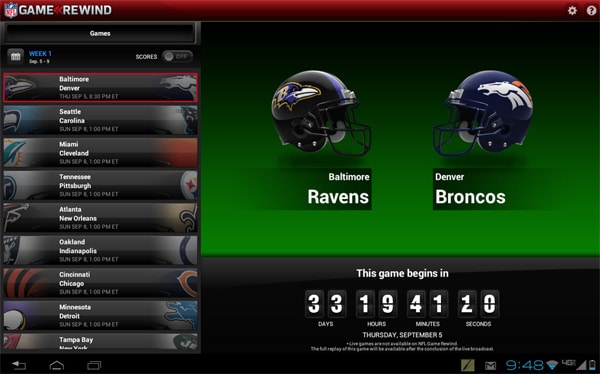 10. NFL Trash Talk
Cool app, just don't get crazy and talk too loudly about the person you are chatting with, when at an actual game. They could be right next to you.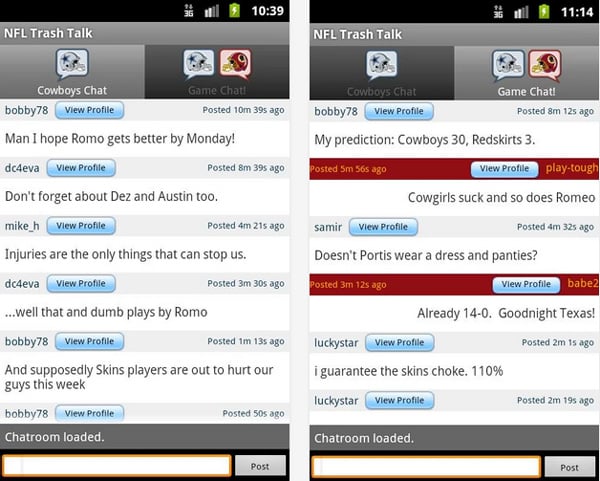 11. NFL TNF Xtra
Thursday night football on the NFL Network is something of an event. The league wants to make these games as special as possible. Get more in depth coverage with the official app. You can even tweet to the sideline reporters and they may actually tweet back to you. It's not like they are covering real news…they have time for you.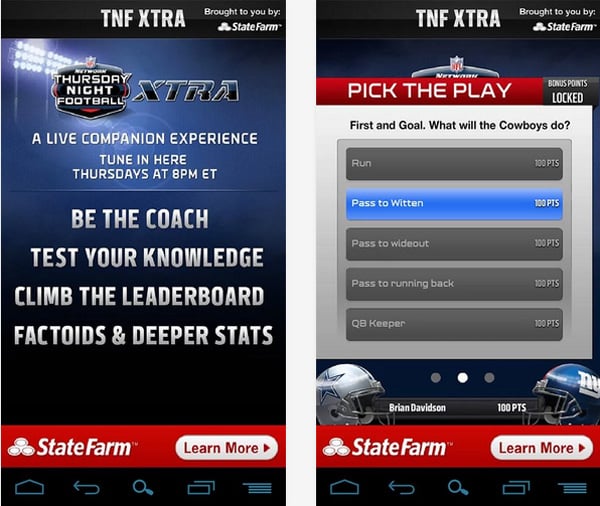 12. NFL Pro 2013
Free to play NFL simulation game. Pick your favorite team and even design your own plays.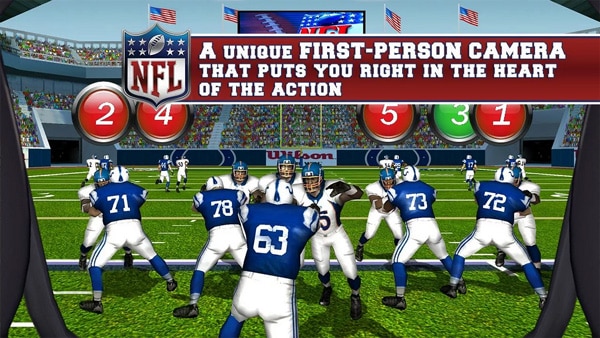 (Visited 225 times, 1 visits today)