In an era of unprecedented financial challenges, mastering the art of financial literacy has never been more critical. Financial literacy games designed for college students are a critical tool in building confidence and knowledge to prepare them for life, while keeping that education fun and engaging.
Why Play Games to Learn About Managing Money?
Traditional classroom learning often falls short when conveying practical financial information. When presented in textbooks or lectures, many students find personal finance, investing, credit cards, and budgeting dull and abstract.
Financial literacy games for college students and high schoolers bridge this gap by translating complicated personal finance topics into fun and participatory experiences. They provide a dynamic learning environment where students may apply theoretical knowledge to real world problems, enhancing their financial education. 
These games also allow college students to make financial choices, experience the repercussions of those decisions, and alter their methods accordingly—all inside the safety of a virtual environment.
Why Learn About Financial Literacy at All?
Understanding financial literacy is about having the means to attain financial knowledge and financial literacy skills, not simply statistics and budgets. Whether saving for college, buying a vehicle, or preparing for retirement, financial literacy gives you the tools to negotiate life's financial obstacles.
Furthermore, it enables you to make educated financial decisions regarding investments, loans, and credit scores resulting in improved financial results. Financially literate individuals are more likely to avoid debt traps and safeguard their financial well-being and future, making it an important skill to cultivate throughout high school and college.
In an increasingly complex financial world, where young adults are often faced with myriad financial decisions, understanding financial literacy is not merely a choice but a necessity. Colleges and universities would do well to incorporate financial education into their general education curriculum and lesson plans.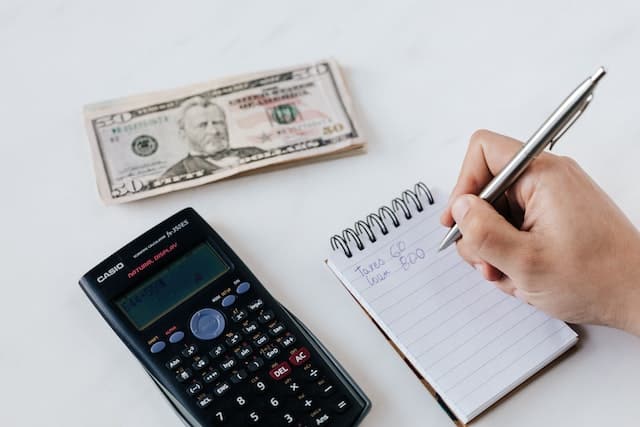 Games are a Type of Simulation
Games have long been acknowledged as practical techniques for teaching complex ideas. Regarding financial literacy, a stock market game and money management game give a hands-on, immersive learning environment. You may play around with different financial situations, make choices, and see the results in real-time.
These simulations model the risks and benefits of managing money, assets, and enterprises, enabling you to obtain valuable insights without dealing with real world repercussions. This is why using financial literacy games for college students is a key part of their education.
Whether testing your investment strategies through a virtual portfolio or exploring practical financial scenarios with tools like Next Gen Personal Finance, these games provide invaluable opportunities to enhance your financial literacy skills.
Games Involve Multiple Senses to Help Cement New Concepts
Game-based learning via an interactive game stimulates various senses, which improves financial knowledge retention, especially among young people.
Playing an educational game focused on financial literacy requires you to absorb and analyze information visually and make choices based on what you see and hear. This multimodal method reinforces your grasp of financial ideas and makes them more accessible and memorable.
As you engage with these games, you'll find that their hands-on experiences resonate more deeply, allowing you to apply the principles of financial literacy in real-life situations with greater confidence and competence.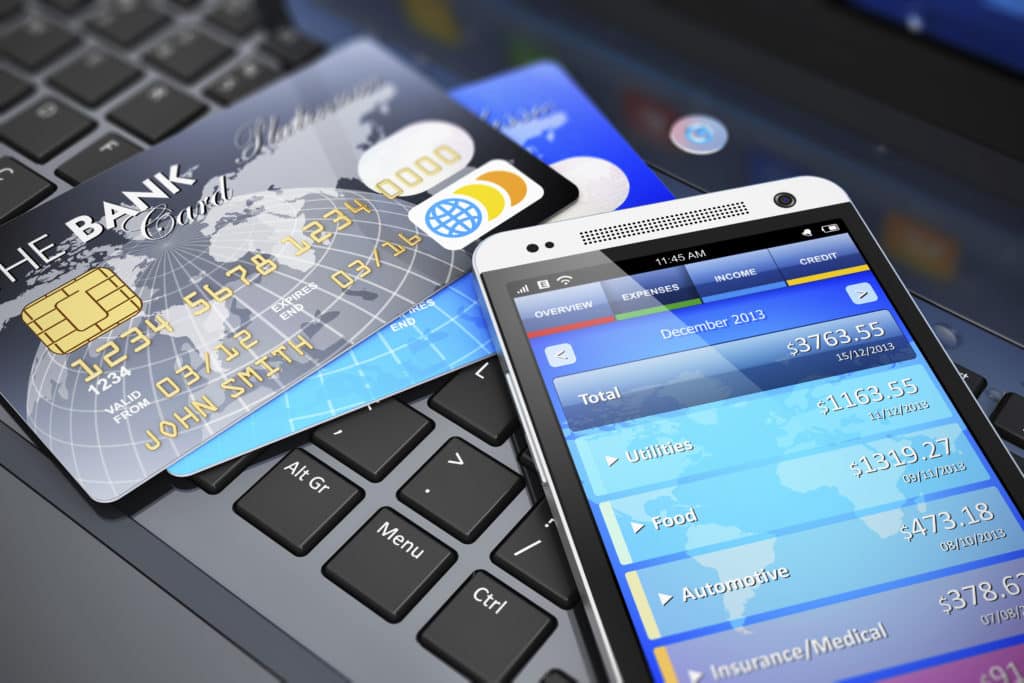 Games Help Apply Theories to Real Life
Theories and concepts studied in the classroom might sometimes seem detached from reality. A money management game bridges this gap by putting what you've learned into practice. They push you to think critically, analyze, and make financial decisions similar to the ones you'll face in the future, covering a wide range of personal finance topics and financial questions.
Students often find that playing financial games is an effective way to reinforce the concepts they've learned in their personal finance course and gain practical experience in addressing real-world personal finance questions.
Whether exploring the basics of finance or diving into advanced financial decision-making, these games provide an invaluable complement to a financial literacy course and help develop practical financial plans for the future.
25 Best Games to Teach Financial Literacy
These financial games are not just about having fun; they're about understanding personal finance and more. From traditional board games to cutting-edge financial games, they seamlessly blend education and financial entertainment for young adults.
Financial Planning and Personal Money Management
Personal finance is an essential life skill, and an instructional, personal finance game provides interesting methods to learn about financial planning and money management. These budgeting games give helpful insights and practical experience to help students reach their financial objectives.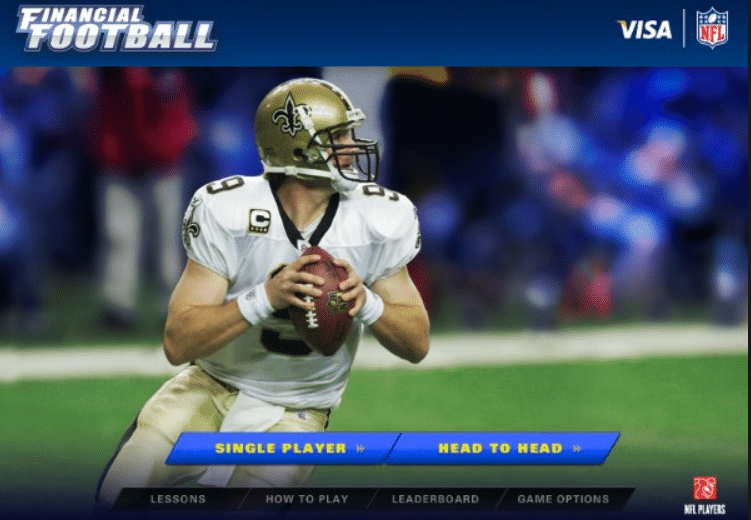 Financial Football is an instructive game created by Visa that teaches financial planning to high school and college students. Players create teams and answer personal finance questions as they make their way down the field toward the goal zone. The game blends football enthusiasm with financial literacy.
Financial Soccer is an interactive game to educate kids about financial planning. Players must traverse a virtual pitch by correctly answering financial questions. Financial Soccer not only improves students' financial understanding but also their teamwork and financial decision-making abilities.
ZOGO is an interactive smartphone app teaching high school and college students personal finance. The app provides a brief, bite-sized financial literacy course followed by quizzes to encourage game-based learning. It covers various financial issues, including budgeting and credit management.
Misadventures in Money Management
Misadventures in Money Management is a financial education game replicating real-life financial problems to educate high school and college students about financial planning. This game offers a secure and enjoyable setting for kids to learn from their financial achievements and failures.
Money Talks is an interactive personal finance game that aims to improve financial literacy among high school and college students. In this game, players assume the role of someone confronting numerous financial issues, such as paying for college, managing debt, and making critical financial choices.
Stock Market Investing
Investing in the stock market can be both thrilling and intimidating, and the stock market game provides a risk-free environment for students to learn about money matters, virtual portfolio management, and market dynamics – all while working towards their financial goals.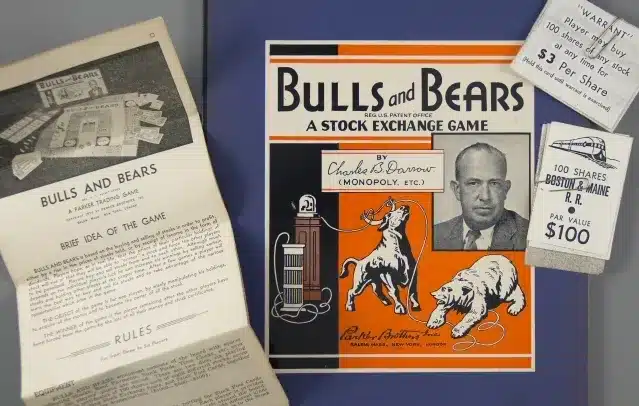 Bulls and Bears: The Game of Booms and Busts
Bulls and Bears is a board game that teaches high school and college students about the dynamics of stock market investment. In a simulated market environment, players assume the roles of investors and make strategic choices to purchase and sell stocks, bonds, and commodities.
Invest Quest, modeled like board games, lets older students evaluate their financial skills to grasp better how to make excellent investments. This entertaining and educational game encourages users to make financial choices based on company-specific and market-wide news that may affect returns.
The Stock Market Game is a popular instructional tool that gives high school and college students a virtual stock market simulation experience. Participants are given a virtual budget with which they may invest in actual stocks and other financial products.
Stax is a 20-minute interactive game that allows students to view the results of 20 years of investment choices. Students choose one of seven distinct saving and investment alternatives every thirty seconds, including CDs, savings accounts, index funds, and individual stocks.
Budgeting
Effective budgeting is the foundation of financial stability, and these games teach young people how to manage their funds and make wise spending decisions. These games provide realistic situations that teach them how to manage their budget, save for goals, and avoid financial hazards.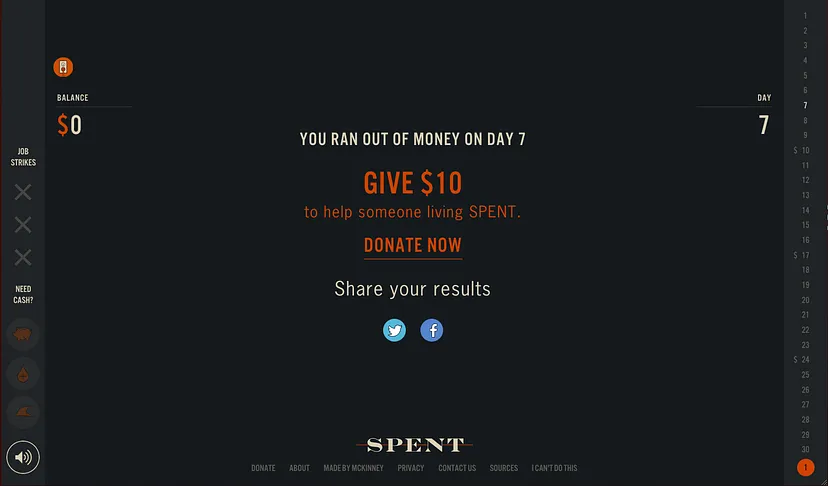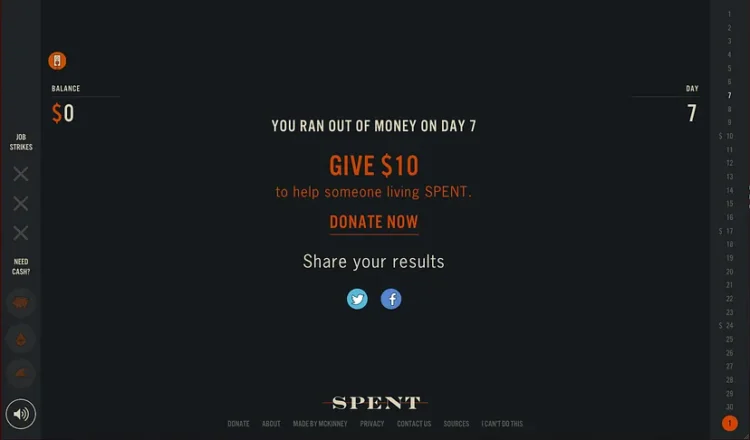 Spent is a fascinating online game that immerses players in the difficulties of living on a tight budget. Players assume the role of a character who has lost their job and must make financial choices to live. This game challenges players to make challenging decisions about housing, healthcare, and transportation.
Money Magic is an interactive game that teaches financial concepts to high school and college students. In this game, players assume the position of a character who must deal with various financial issues, such as paying bills, controlling costs, and creating financial objectives.
In Check it Out, you'll begin the game with one month's worth of income and one month's worth of bills. You decide which bills to pay and when to pay them. Your objective is to satisfy your monthly financial responsibilities on schedule without spending more than you have.
Get a Life is an educational game that teaches kids financial planning skills. Players in this game mimic numerous life situations, such as selecting a job, managing finances, and saving for the future. Players learn about the financial ramifications of life pathways and acquire budgeting skills.
Hit the Road is one of the best budgeting games that teaches high schoolers and college students about travel and transportation expenses. Players plan a road trip by budgeting for expenditures such as gas, lodging, and food. The game requires students to make smart judgments. 
Managing Credit & Debt
Credit and debt management is an integral part of financial literacy, and these games immerse you in situations that emphasize the necessity of debt management. Whether you use these financial literacy games for college students or teens, these interactive games will educate you about credit cards, loans, and the risks of debt accumulation.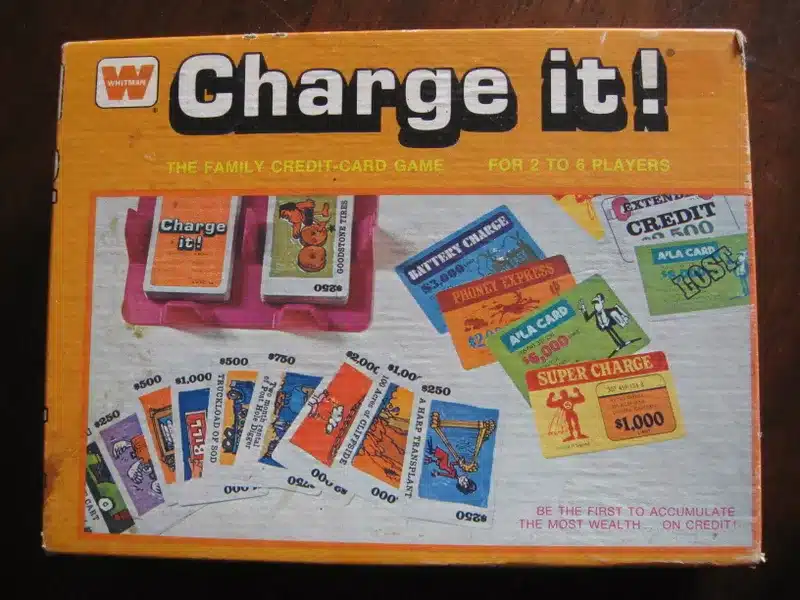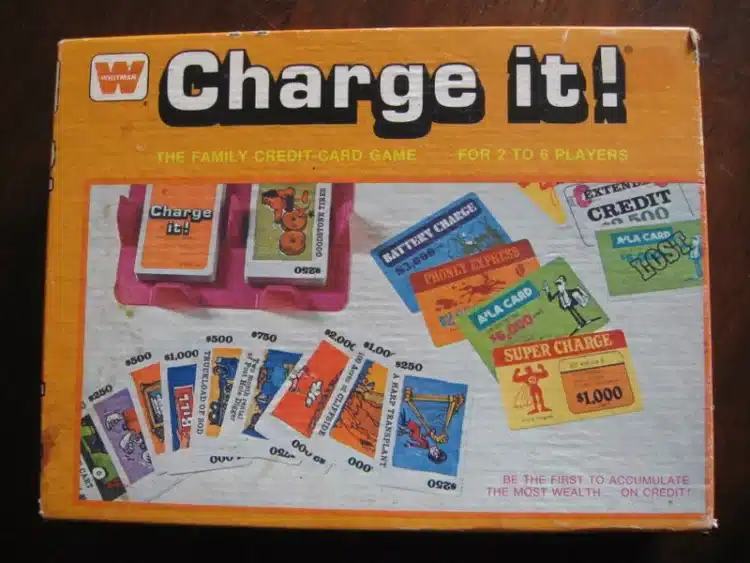 Charge is a fun and informative game that teaches college and high school students about responsible financial and debt management. Players assume the role of a young adult managing their funds in this game. They must make choices on credit cards, loans, and debt.
Shady Sam is an interactive game for high school and college students focusing on financial literacy, covering the ideas of credit and debt. Players in the game meet "Shady Sam," a guy who offers numerous cash deals and possibilities. Players must decide on borrowing money and avoiding financial fraud.
Credit Clash is an instructional card game that teaches children about financial management, credit scores, and debt prevention. Players compete by making financial choices, including credit cards, loans, and financial responsibility.
Payback (Next Gen Personal Finance)
Payback is a Next Gen Personal Finance game built exclusively for high school students to learn about managing student loans and making educated financial choices. Players make loan selections and experience the financial consequences of their decisions as they go through their journey. 
Business & Entrepreneurship
These games bring the world of entrepreneurship to life, allowing students to experience the trials and benefits of operating their own companies. In these fascinating financial literacy games, high school and college students may learn about strategic planning while improving their entrepreneurial abilities. 
Cashflow game (Rich Dad, Poor Dad)
The CashFlow game, based on the lessons of the "Rich Dad Poor Dad" book series, is an instructional board game that educates players on the basics of business and entrepreneurship. As they negotiate the game's financial problems, players learn about investing and asset management.
The Uber Game is an online interactive experience that enables users to put themselves in the shoes of an Uber driver and make financial choices to run their company. Players must consider fuel expenses, maintenance, and ride prices to optimize their revenue. In today's gig economy, this game helps young people learn the realities of this lifestyle.
The Payoff is a PBS interactive online game that teaches financial literacy and entrepreneurship. This game teaches high school and college students about the basics of finance and the necessity of entrepreneurship in safeguarding their financial future in a fun and engaging manner.
Hot Shot Business is a Disney-created online game that teaches high school and college students about entrepreneurship by allowing them to operate virtual firms. Players make virtual money by selecting a company concept, setting pricing, managing goods, and serving consumers.
The Food Truck Challenge (Harvard Business School)
The Harvard School Food Truck Challenge is an instructional game that immerses students in entrepreneurship by allowing them to manage a food truck company. To succeed, players must make judgments concerning menu options, pricing, marketing, and financial management.
YouTubers Life 2 is a video game that enables players to experience the life of a YouTube content producer and business. Players must maintain their channel, provide content, communicate with followers, and make commercial choices to expand their online profile.
Game Dev Story is a simulation game where players operate their video game production firm. Players in this game make creative and business choices to produce hit games, manage workers, and build their firms. It teaches students about entrepreneurship and project management. 
So much of our learning comes through non-traditional methods outside of the classroom. Help yourself and your children learn more by reading other helpful articles on Nerd's Magazine that focus on learning: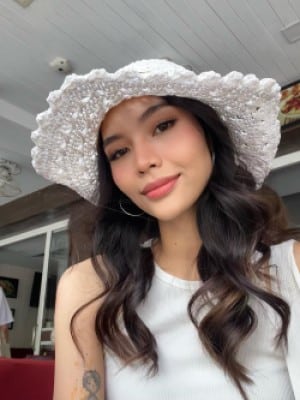 Kiezela Quiz once whizzed through clouds as a flight attendant, but her love for books and penning down thoughts lured her back to solid ground. Now, she is a full-time writer, and every week she dishes out articles on education, gaming, and pretty much anything that sparkles under the sun.
(Visited 101 times, 1 visits today)