Time doesn't stand still for anyone and the same applies for preschool kids. They continue to develop and grow at lightning pace and with their age, their curiosity and eagerness to learn also heightens. The best way to help them grow is to have them participate in educational (and fun) activities such as puzzles and games for preschoolers.
Such educational games are beneficial to help your child's cognitive and physical skills while ensuring they have the time of their lives! Today, we will look at 50 of the best puzzles and puzzle games available that could help preschool kids take their development to the next level!
Importance of Puzzles for Young Children
Puzzle activities aren't just fun, they also happen to be vital educational activities that can shape your child's future. Plus, puzzles can turn into long-time hobbies that can be carried over into adulthood with complex puzzles available for adults as well.
Fascinatingly, the best part is that young children can develop a wide range of skills through fun puzzle games that can help them in various areas of their lives. Let's look at some of the skills puzzles help young children develop:
Motor Skills
One of the major benefits of playing puzzles and games with preschoolers is that they help develop fine motor skills.
Allowing children to play with and handle small puzzle pieces helps strengthen their finger muscles as they have to pick the pieces up, turn them, and study them before carefully joining them together.
One thing parents/educators should ensure is that the size of the puzzle pieces is appropriate for the child's age.
For example, younger kids should play with larger puzzle pieces before they can become adept at handling small ones.
Furthermore, puzzle play allows children to also develop gross motor skills. Since preschool children are required to move their bodies while building these puzzles, they end up strengthening larger muscles of their bodies as well.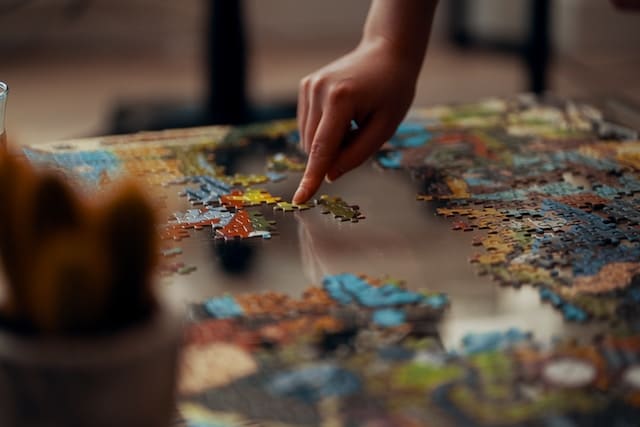 Visual Perception
Another major benefit of learning puzzles is that they improve preschool children's visual perception.
During this process, their eyes comprehend the different shapes, images, and forms on the pieces. This information gets sent to the brain for interpretation, known as 'visual perception'.
This skill is necessary to understand why two pieces of a different geometric shape would fit together.
Furthermore, visual perception improves reading and writing capabilities, making puzzles a great pre-writing activity.
Some other aspects of visual perception that puzzles help with are visual memory, visual comprehension, perception of shapes, and more.
Hand-Eye Coordination
The ability to work your hands and eyes together to perform different tasks is known as hand-eye coordination.
Playing with puzzles improves hand-eye coordination for kids of all ages and allows them to perform other tasks better (such as tying their shoelaces or catching something).
Allowing children to play with puzzles from a young age improves this ability and also develops a child's visual-motor integration (an important writing skill).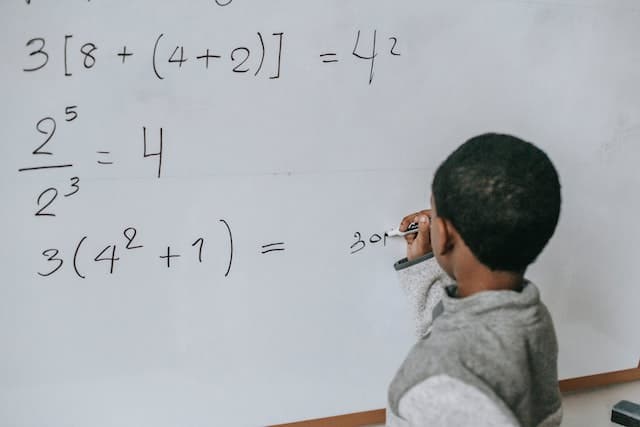 Attention Span
Improving attention span and focus is often a challenge for kids of different ages. However, puzzles and puzzle games are a fun way of doing this for preschoolers. Such activities allow children to sit still and focus to figure things out.
As a result, puzzles are an excellent way of having your child focus every bit of their attention on something and allow them to concentrate for longer periods.
In other activities, children are allowed the ease of starting and stopping when they puzzle. A puzzle, on the other hand, isn't going to finish itself until every piece has been built!
This motivates children and makes them keep going until the job is done!
Cognitive Development
Another vital skill puzzles help children develop is their cognitive abilities. Research has proven that the types of puzzles a child can do often determine their level of cognitive development.
Children require a certain level of development to even build puzzles and you can see the progress in your child as they begin to learn how the different pieces fit together.
They likely develop their personal process, such as starting with pieces that look alike first.
Confidence
Finally, one of the most vital skills puzzles help preschool kids to develop is their confidence.
Once a child completes a puzzle, their confidence increases as they get a sense of achievement and competence.
Furthermore, solving puzzles on their own shows children that they don't necessarily need outside help to complete tasks that seem complicated at first.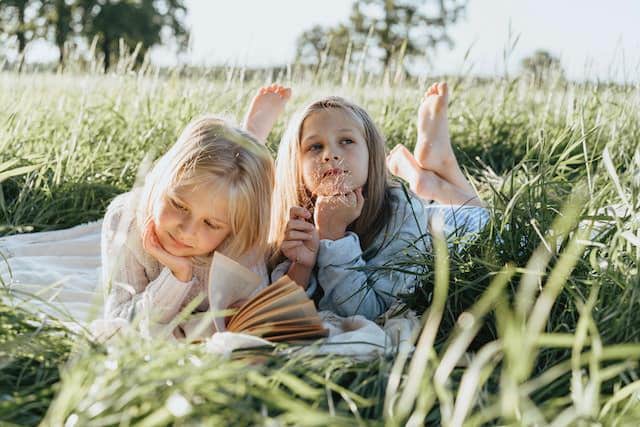 Problem-solving Skills
If you really want to enhance your child's problem-solving skills, puzzle games are the right way to go!
Not only do these games build confidence in your child's mind but they also prepare them for the many challenges that they will face in the future.
As preschool kids explore the different puzzle types (such as number puzzles or simple puzzles), they take on a journey in which they discover various vital skills.
In the case of number puzzles and games, they allow preschoolers to decipher numerical problems and place numbers in the correct order.
On the other hand, simple puzzles allow children to match objects, colors, and shapes and help with visual perception. Solving them allows kids to pinpoint the differences between various attributes.
Keep in mind that problem-solving skills aren't just helpful in puzzles, they also come in handy in various other areas.
These skills allow children to analyze things and strategize accordingly so they are ready for the challenges that await them.
Critical Thinking Skills
An excellent education isn't complete without a child developing critical thinking skills. These are excellent tools that allow children to make reasonable decisions based on their judgment.
Such skills offer children the chance to dig deeper into things and satisfy their inner curiosity. It helps children to discover different perspectives and make a decision according to their best judgment.
Luckily, fun brain teasers like puzzles challenge a preschooler's cognitive skills and help them to think creatively to find patterns and discover solutions.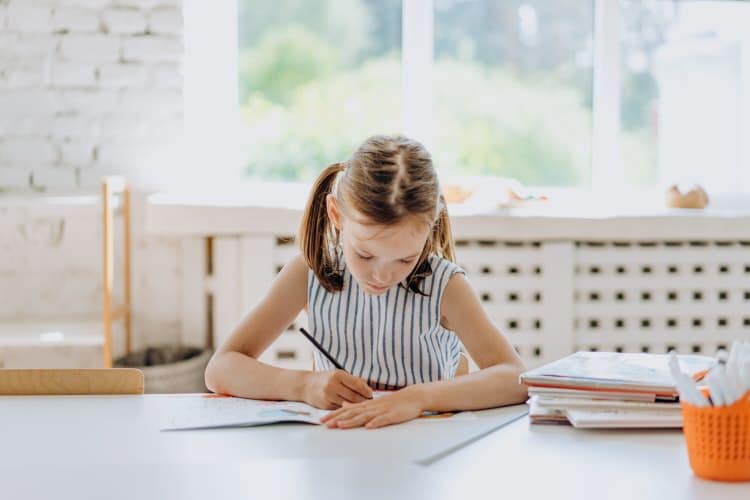 These can be in the form of logic/visual puzzles or even riddles, all encouraging kids to think beyond the surface.
The benefits of puzzles also include improving critical thinking and pattern recognition. These are vital learning tools and each comes with its challenges.
When kids exercise their brains and take these challenges on, they are sharpening their skills to think critically
The best part about a brain teaser game is that they are fun while offering all these advantages. Seems to be a match made in heaven!
Spatial Skills
Another vital element a puzzle board can offer preschool kids is building spatial awareness. This is important in the development of young children and puzzle activities play a crucial role in this.
These spatial skills are built by fitting wooden puzzles together or completing puzzle boards. By completing these tasks, they learn to take things on and develop the ability to understand the physical world.
Such skills assist in the development of children and allow them to take into account their cognitive abilities, allowing their spatial skills to evolve to new heights.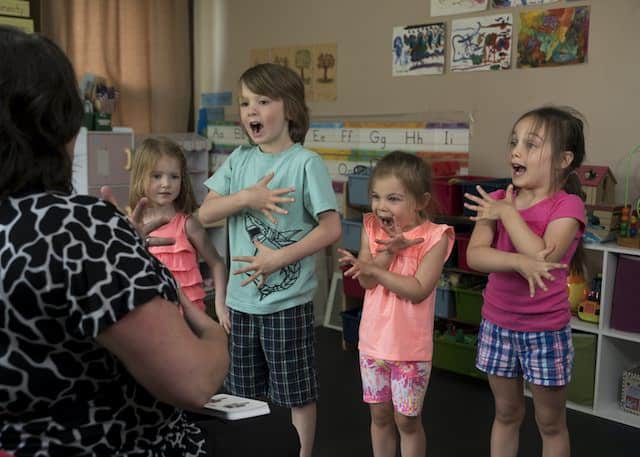 Language Skills
One of the most crucial aspects of a child's early age is the development of their language skills. Language development refers to the ability to communicate through speech, which is vital for both social and intellectual growth.
Luckily, different puzzles and games for preschoolers are available to focus on vital language elements and to provide tools to improve language skills.
One of the best types of puzzles to improve language skills is alphabet puzzles. These provide children with engaging learning opportunities in which they piece together letters for words (building letter recognition).
Language puzzles also include wordplay, antonyms, synonyms, and more. Playing these puzzles allows children to express themselves confidently in creative manners as well.
50 Best Puzzles and Puzzle Games
Now, let's discuss the 50 best puzzles and puzzle games available for preschool kids today! There are tons of great free puzzles that can be used to enhance your child's abilities.
Plus, they also make for excellent holiday gifts as you can even find holiday-themed puzzles that can take your holiday to a whole new level.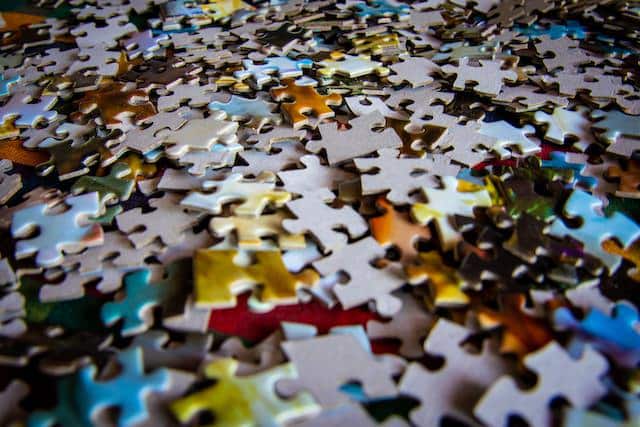 So, why not gather around with your family and make holiday lists that include some great puzzles that can be utilized for this purpose.
The type of puzzle you choose can play a big role in the experience you are going to get. With that being said, let's look at some of the different types of puzzles that can make the best toys for your preschool kids:
Jigsaw-type puzzles
Ravensburger Disney Frozen 2 24-Piece Puzzle
If your child is a fan of Disney's famous production 'Frozen', the Ravensburger Disney Frozen 24-Piece Puzzle is perfect for them to improve their skills.
Let them engage with their favorite beloved characters and develop skills that will come in handy throughout their lives.
The 1,000-piece Hot Dogs A-Z puzzle is perfect for kids looking to come to grips with geometric shapes and is available for ages 8 to 99 and up.
The finished puzzle comes in measurements of 20" x 27" and is fun for the entire family to complete together.
Few Jigsaw puzzles can compete with Toca Nature's interactive gameplay which keeps kids hooked! This fantastic puzzle allows children to use their creative abilities to build ecosystems.
This allows their creativity to be nurtured and also builds spatial awareness.
Who said simple jigsaw puzzles aren't popular anymore? ABCmouse Jigsaw picture puzzles have taken things to a new level with their vivid and colorful displays.
This puzzle challenges children to concentrate and develop problem-solving skills.
Melissa & Doug Under the Sea Jigsaw Puzzle
The best way to open the doors toward marine life for your child is through Melissa & Doug's Under the Sea jigsaw puzzle.
Through this puzzle, your child will explore the wonders of marine life and develop spatial skills that can assist them throughout their lives.
If you're a fan of New York City, the New Yorker Jigsaw puzzle is a match made in heaven for you! It covers various designs and was released on July 29, 1944.
This jigsaw puzzle contains various bright colors and artwork that are sure to catch your child's eye.
Tree of Life 500-Piece Jigsaw Puzzle
Few jigsaw puzzles can compete with the magical educational capabilities of Tree of Life 500-piece jigsaw puzzle!
This magnificent puzzle includes animals from the land, sea, and sky and displays representations of them that your child has to put together.
Summer Geraniums 470-Piece Jigsaw Puzzle
Summer Geraniums jigsaw puzzle displays some of the best craftsmanship available in hardwood puzzles. This fine puzzle is the brainchild of Liberty Puzzles.
Players can choose from various design collections, which also happen to feature all four seasons!
The Uncommon Goods Geode Puzzle may seem uncommon to some, but it's a great way to challenge your kid's spatial skills.
In this puzzle, you have to create a magnificent geode piece by combining pieces with unusual shapes.
Ravensburger Solar System Puzzle
One of the most famous jigsaw puzzles available is the Ravensburger Solar System Puzzle. They have sold over 1 million puzzles.
The extra-thick cardboard and linen-structured paper produce the perfect image, providing the perfect environment for your child to focus.
Shape puzzles
Fisher-Price Brilliant Basics Baby's First Block
Teaching your child about shapes has never been easier with Fisher-Price Brilliant Basics Baby's First Block puzzle!
This shape puzzle provides 10 bright blocks that your child can use in any way they please to build the perfect puzzle.
Melissa & Doug Deluxe Jumbo Knob Wooden Puzzle
Melissa & Doug's Deluxe Jumbo Knob Wooden Puzzle takes your child on an adventure to discover artistic geometric work and thick jumbo wooden knobs to make the perfect puzzle.
Various bright colors are visible and illustrations of objects are present to help your child get started.
Another fine choice in shape puzzles is provided by Skip Hop Zoo Park Pals Puzzle. This is designed for infants 12 months or older.
In this puzzle set, you'll find eight pieces that provide your child with the creativity to create.
Wee Gallery Pets Beginner Puzzles
Wee Gallery Pets Beginner Puzzles offers an imaginative universe designed for 2-6-year-olds to showcase their creative nature.
Your child can find 6 creatures that are based on different animals. Each creature is made up of two jigsaw pieces.
B. toys Wooden Alphabet Puzzle
One of the top-rated wooden puzzles available for preschool kids is the B. Toys Wooden Alphabet Puzzle, available for kids of various ages.
This vibrant puzzle assists kids in learning more about the alphabet in creative ways.
Lovevery Friends of All Shapes Puzzle
One of the toy companies that makes amazing puzzles is Lovevery Friends and their All Shapes Puzzle is a wonderful educational game for your child.
Not only is it the perfect gift, but it also improves your child's memory skills and problem-solving skills.
Tender Leaf Toys How Many Acorns Puzzle
Tender Leaf Toys How Many Acorns Puzzle offers children the perfect opportunity to improve their math abilities.
Fixing the puzzle pieces in the correct sections assists the squirrel in the puzzle in counting his acorns.
BeginAgain Animal Parade A to Z Puzzle
This fascinating puzzle offers colorful wooden creatures (over 25) that can be played together or individually.
The design of this puzzle offers various playing styles and appeals to both kids and parents.
Fat Brain Toys Bugzzle offers 40 picture cards and asks children to use their skills to solve the puzzles.
Your child needs to find the correct parts on the board and fill them with the puzzle pieces to produce the required pattern.
HABA Magical Pyramids 36-Piece Wooden Puzzle
HABA provides the best chance for your children to prepare patterns in creative ways in this excellent 36-piece wooden puzzle.
This is a wonderful way to teach kids about shapes and colors and improves hand-eye coordination.
Number puzzles
If you're looking for a number puzzle to challenge your child, Puzzles to Print is the best option.
This customizable math puzzle comes packed with vertical and horizontal strips full of numbers that your child has to fill out by solving them.
One number puzzle that has taken the puzzle world by storm is KenKenKenKen. It's a mix between a sudoku grid and a number grid.
It was designed in 2004 by a math teacher and has been featured in various popular journals such as 'The New York Times'.
If you're looking to incorporate Dominoes in math puzzles, look no further than this puzzle!
It provides preschool kids a fun activity to practice vital math skills like multiplication, division, and addition. Children can work alone or in pairs.
One of the most interesting number puzzles available is 2048 as it allows children to move numbered tiles on the grid until they reach the number '2048'.
This puzzle challenges children to learn about exponents and makes them consider their next move.
If you're looking for a unique number puzzle, look no further than Kakuro. It's a puzzle designed using mathematics in which you get 'clues' on the outside of the rows.
To get these clues, your child has to use numbers from 1-9 and solve the puzzle.
Studying through touch is the way to go when it comes to this math puzzle 'Magic squares'!
In this puzzle, your child is required to place a number from 1-9 on bottle caps that are being recycled.
Meet the famous puzzle that has stood the test of time – Sudoku.
Daily sudoku puzzles can be found in newspapers all over the world, and several websites offer puzzles of varying degrees of difficulty.
This puzzle may seem basic for your child at first but it can stump them too!
Challenge them to move just three matchsticks to make the fish swim in the opposite direction after they have arranged the sticks in the proper arrangement.
In this puzzle, kids are asked to join all the dots in a three-by-three grid using only four straight lines.
Even though it can seem simple, your class will probably need some time to figure out the answer.
Str8ts tests players' deductive reasoning as they fill in empty squares with numbers.
The numbers could be placed in any order, even if they are consecutive. For instance, a row could have the numbers 5, 7, 4, 6, and 8.
Pattern recognition puzzles
Learning Resources Pattern Block Activity Set
Mastering pattern recognition couldn't get easier for your child than with the Learning Resources pattern block activity set!
Allow your child to explore 40 different designs that include 20 double-sided design cards filled with STEM challenges!
Magnetic Wooden Puzzle Patterns
Magnetic Wooden puzzle patterns offer the perfect wooden peg puzzles for your child to entertain and educate them.
It has various vibrant colors and an interactive design providing your kid with a joyful experience.
Creative Kids Sense & Grow Tangram Puzzles
If you want to make puzzle activity fun for your child, introduce them to Creative Kids Sense & Grow Tangram puzzles!
This is the perfect geometric puzzle as it comes packed with 48 different designs and allows your child to develop vital motor skills.
Animal Block Puzzle- 6-in-1 Zoo Patterns
The Animal Block 6-1 Zoo Pattern Puzzle offers children to complete 6 unique zoo-animal images including an elephant, monkey, kangaroo, panda, rabbit, and deer.
This puzzle helps improve your child's hand-eye coordination and motor skills and also forms critical thinking abilities.
hand2mind Seasons and Weather Pattern Block Puzzle
One of the most famous weather pattern block puzzles is designed by hand2mind and offers 100 colorful pattern blocks.
The idea of this puzzle is to help preschool kids understand shapes with this fun and colorful puzzle.
The wooden pattern blocks set includes various items to help you build the perfect puzzle.
All the materials are high-quality and the edges are smooth to ensure they don't hurt your child.
MasterPieces 100 Piece Puzzle for Kids
This 100-piece puzzle for kids is perfect to help your child develop vital skills that will come in handy in the future.
The design of this puzzle is durable and mentally stimulating for your child, allowing them to think and develop problem-solving skills.
Princess Adventure 20 Piece Big Puzzle
If you're looking for the perfect puzzle for little hands, Princess Adventure's big puzzle is the one for you.
Not only will it make your kid feel challenged, but it will also make them proud of their accomplishment.
United States Map 20 Piece Big Puzzle
This unique 20-piece puzzle challenges kids by providing them with 20 pieces to fit together with ease to complete the map of the United States.
The size of the puzzle is 15 x 11 inches and it encourages hand-eye coordination and problem-solving skills.
Within The City 48 Piece Giant Floor Puzzle
This 48-count puzzle is perfect for children of all ages and when finished, the size of the puzzle is 30 x 24 inches.
Some of the pieces that your child will be building here include underground pipes, subway cars, and more.
Language puzzles
Puzzle Pals Magnetic Wooden Puzzles
This magnificent puzzle helps your little one to learn the alphabet as well as practice counting.
It contains 2 wooden puzzles. One is with 25 letter pieces and the other with 9 number pieces.
English and Spanish Crossword Puzzles for Kids
This brilliant crossword puzzle allows children to build their vocabulary in both English and Spanish!
It's packed with 80 bilingual activities that encourage your child's love for both these languages.
Stages Learning Wooden Farm Animal Cube Puzzle
This wooden farm animal cube puzzle comes with 12 wooden-lettered cubes, each creating 6 different farm animals.
The animals your child can expect to make here are horses, sheep, cows, pigs, chickens, and more.
ASL Word Search For Kids Volume 1: 25
This perfect American sign language word search puzzle ensures your child becomes a master at spelling!
This comes packed with 25 themed puzzles that practice the American Sign Language alphabet and come with an easy-to-read font.
Word Search For Kids Christmas Edition
If you're looking for a Christmas gift, look no further than this Christmas edition puzzle!
Packed with 25 Christmas-themed puzzles, this puzzle is sized at 8.5 x 11 inches. You'll find clear illustrations and solutions for every puzzle available.
Word Search Puzzles with The American Sign Language Alphabet
The best way to challenge your kid is to introduce them to word search puzzles with the American sign language alphabet.
These will challenge your kid in a new way and help them develop vital skills while using their brains to find the solution to every problem.
In this interactive puzzle, kids spot the sight word and stomp their dino to build language skills like never before!
As your kids stomp away, they will learn 220 Dolch sight words in five challenge levels.
KUBUQE Alphabet Sign Language Learning Puzzle
These puzzles are cut and engraved and use a variety of different blocks to keep your child interested.
They are easy to use and increase the attention span and memory of your child as they work towards creating each word and matching it.
This is one of the famous crossword puzzles that is perfect for preschool kids. It has 13 different clues for kids to solve, 6 of which are word clues.
The other 7 are picture clues because of which the child's visual skills are also improved.
If fairy tale puzzles are your thing, this is the puzzle for you! It provides an excellent educational vocabulary.
This puzzle is packed with 45 fairy tale words to fit in the puzzle (up to 11 letter terms!)
Want other ideas to help your child have fun and learn at the same time? Here are some of our articles focused on learning games: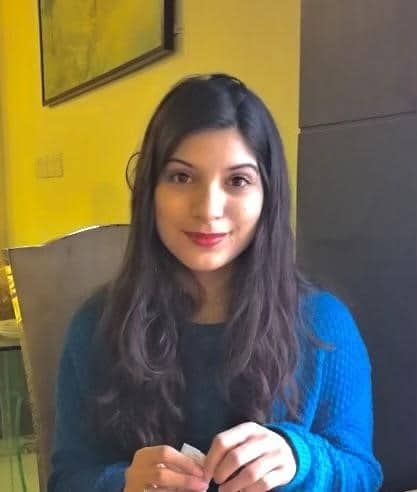 Farah Jassawalla is a technology enthusiast with a keen interest in AI, ML, and anything digital. Her passion for technology extends into her work as she currently manages the blog and social media for one of Canada's most awarded tech and IT companies, in addition to consulting and writing for other brands. She's an avid reader, writer, and researcher who is always looking out for the next big update in the digital world.
(Visited 42 times, 1 visits today)