Children are our heart and soul and all parents/teachers want to help children learn in every way possible. Reading and writing are two of the most important skills children have to develop when growing up. Luckily, teaching these essential skill sets to children has gotten a lot easier through the help of fun online sight word games for kindergarten students!
These games focus on helping children learn 'sight words', which are high-frequency words. This means that these words are very common in a piece of text (such as this one). These words contain but are not limited to 'the', 'and', 'she', 'he', or 'they'.
It's always best to try a variety of approaches to help your child become familiar with sight words, and these 20 fun online sight word games for kindergarten are certainly going to help! However, before we talk about these online sight word games, let's talk a little about sight words.
What are Sight Words and Why Are They Important?
If you search for sight words on Google, you'd get something like 'Sight word is a common term in reading that has a variety of meanings. When applied to reading, it refers to a set of words that keeps reappearing in text.'
However, sight words are a lot more than just that! Their importance is tough to pin down in words but let's give it a shot! Simply put, sight words are the pillars of a child's reading ability. Children who become better readers do so by picking up on sight words at an early age.
By doing so, they can skim through text much faster compared to kids who aren't familiar with sight words. This ability to instantly recognize sight words has been known to lay the foundation for excellent reading skills.
This recognition of sight words isn't just a small step, it's like unlocking the world of reading fluently for children. Not only do these high-frequency words appear in different texts and form the majority of sentences, but they also teach children to navigate large pieces of text with ease.
This ability to swiftly go through text gives kids fluency that allows them to devote their cognitive ability to understand the meaning of the text, instead of spending most of their time focusing on the punctuation.
It's been proven that fluency in reading is closely tied to sight word recognition and children who spend minimal effort in identifying and reading sight words usually go through text fluently while understanding it.
Spoiler alert – one of the best ways and perhaps the most fun way to learn about sight words is through free sight word games online!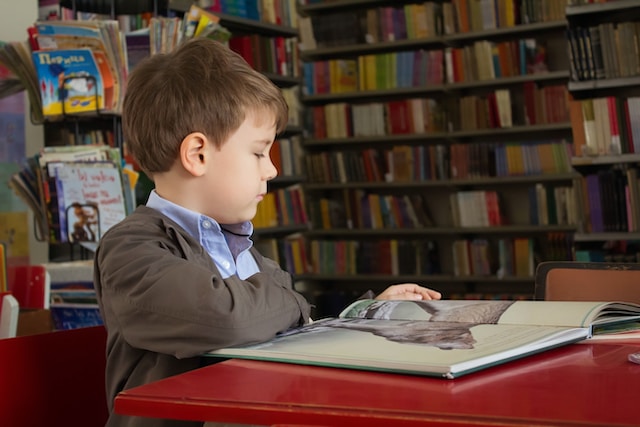 History: The Dolch List
Let's dive into a little bit of history, shall we? We're going to go back to the 1930s and 1940s when Edward William Dolch compiled what is now famously known as the 'Dolch list'.
This list is a compilation of high frequency words that are regarded as the most common and can pose challenges for young children who are starting to read.
The Dolch list of sight words became a foundational tool in helping children learn reading and serves as a guide to develop a mastery of sight words.
This list of words defies easy phonetic decoding, making it the perfect candidate for learning that is recognition-based.
The contributions of Edward William Dolch have provided a focused, systemic approach to sight word education and ensure that important words are not overlooked in the process of learning.
Keep in mind that this best Dolch sight words list is not one-size-fits-all. It is developed according to the grade the child is in as it recognizes that a child's reading skills develop as they grow.
So, in the start, parents and teachers should be using simple Dolch lists with common sight words, and with time, the Dolch lists would get updated to include other important sight words.
Furthermore, learning the sound of the sight word can also help your child recognize it faster, let's discover how!
Combining sight words with phonics
Of course, sight words do offer their challenges to young readers because of irregularities. However, using sight word recognition with phonics creates a strong approach to reading for children.
Phonics is the teaching method in which sounds are associated with letters. This offers young children the tools to decode words that appear unfamiliar.
Using phonics with sight word recognition allows kindergarten students to learn new words and develop their reading and language skills in a way like never before.
How students learn sight words best
Wondering how students/children can learn the science of reading and sight words in the best possible way? Luckily, several methods exist through which you can teach your child basic sight words.
The first and perhaps most effective method is fun sight word games. Games have proven to be excellent educational tools, and the same logic applies to reading.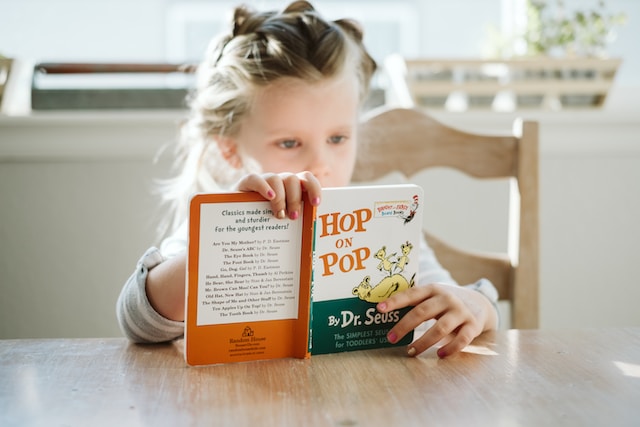 Through sight word games, children can practice their word recognition skills. Plus, these games offer a multisensory experience as they provide a visual and auditory aid to enhance the learning process.
Of course, it's the digital age and we would be fools if we didn't utilize the magic of the digital world to bring a new dimension to learning, such as through the concept of sight word games.
Games are one of the best educational tools present in the digital age as they create an educational atmosphere while having fun.
These games are full of animations, sound effects, and more that turn the learning experience into an exciting adventure.
Another excellent method to teach children sight words is through flash cards. Flash cards have stood the test of time and today, they are regarded as an essential tool in sight word learning.
By repeating words on flash cards/index cards, children's vocabulary is enhanced through the aid of visual recognition.
This simple visual learning process makes flashcards not only an excellent learning tool but also a very easily accessible resource that parents and teachers can use.
Furthermore, adding word work activities to your child's schedule adds further depth to learning sight words. These include activities such as building words with letter tiles, creating art through sight words, or other match-listen activities.
Each of these uniquely engages the child and enhances their sight word understanding.
In the end, it's clear that sight words have a profound impact on early literacy for children.
Online Sight Word Games for Kindergarten Students
So, let's get to the point then, shall we? How can you make your child practice English and have fun? Through online games that teach them about sight words of course! Several fun games exist that can provide children with the education they need online. Many of these are even free online sight word games!
Let's look at the 20 best ones for children to do some sight word practice: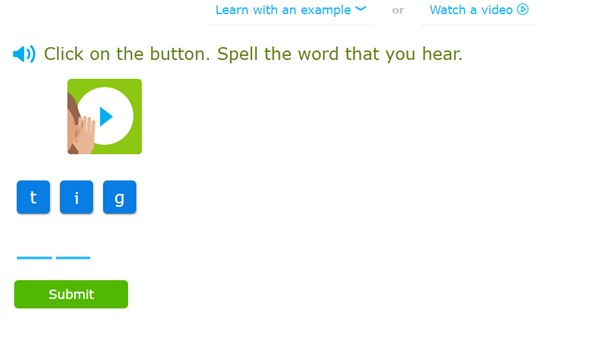 This is a letter scramble sight word game that encourages children to spell out common sight words. This game provides children with a dynamic platform to practice and enhance their spelling and vocabulary skills.
Out of Sight Words allows children to practice their skills by making them match sight words. This game has a creative design element that keeps children involved.
If you're looking for a unique sight word practice game, Snowball Fight should be your go-to! It allows children to combine a snowball wonderland with learning and provides a one-of-a-kind experience.
Sight Words Memory is a famous memory match game that reinforces the art of sight word recognition. It's one of the most exciting matching pair games available online.
If you had a monster, wouldn't you want it to read? Teach Your Monster to Read gives you the chance to do just that and has tons of engaging characters to keep your child engaged on their journey!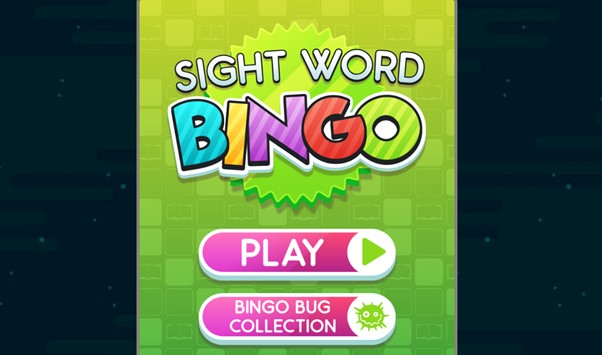 One of the most creative Dolch games available is Dolch Sight Word Bingo. It not only teaches your child essential sight words but also keeps them hooked with a joyful group environment.
What child isn't intrigued by dinosaurs and their eggs? The Dinosaur's Eggs game not only catches your child's attention but also allows them to engage in sight word practice!
Sight Words Balloon Pop allows children to bubble pop – completely adding a new element of fun to the child's learning process! It's a one-of-a-kind game that is a must-try.
If you want to combine sight word learning with adventure, Sight Word Safari is your go-to game. In this game, children will go on a visual safari to identify sight words from a word list, and they will get an immersive educational experience along the way!
It's time to smash sight word learning with the famous Sight Word Smash game! It's an interactive game that encourages children to practice sight words in a dynamic environment.
Were you aware that Sight Words Demolition offers a huge selection of mini-games to keep young children entertained? The best part is each of these mini-games is dedicated to teaching your child sight words!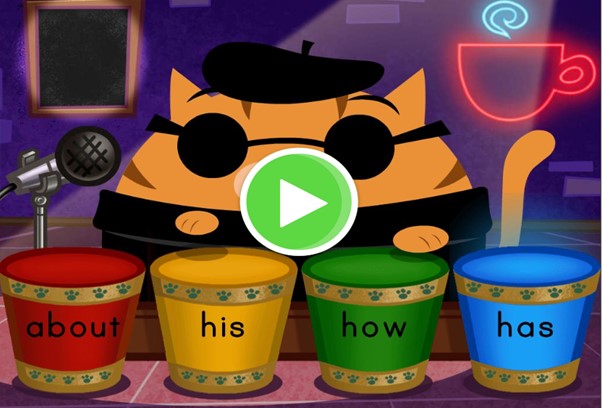 If your child is a fan of music (especially drumming), give them a crack at Sight Words Drummer. It's the perfect rhythmic adventure for your child to practice sight words while playing their favorite music.
Searching for fun Dolch list puzzles? Look no further than Dolch Sight Word Search! It's a transformative game for children as it provides them with vital sight word knowledge that can shape their future.
Want the perfect combination of learning and fun? Hop on over to Kitten Hop and enjoy sight word practice in the company of some cute little kittens, all while enhancing your vocabulary!
One of the best matching word games teaching sight words online is Starfall Matching Sight Words. It's got some of the most engaging visuals and gameplay ensuring that children fall in love with this game.
Spelling challenges are a wonderful way to build your child's vocabulary. In Sight Word Spelling, these spelling challenges also focus on enhancing sight word recognition. That's two birds with one stone!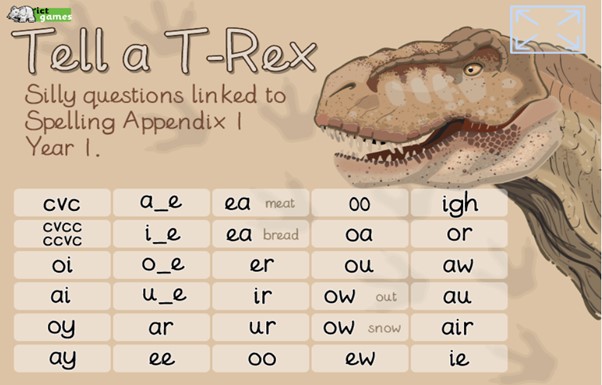 Is your child a fan of dinosaurs and stories? This is your perfect opportunity to gel sight word recognition with storytelling as your child gets to narrate stories to a T-Rex!
If you want to embark on an adventure to catch clouds, Sight Word Cloud Catcher is here to make your dream come true. This game has been designed to add an element of fun to children's learning experience.
Hop on to the sight word world as children get to combine sight word recognition with fun in the engaging Sight Words Hopper game! In this magical hopping wonderland, children can have fun while practicing sight words at the same time.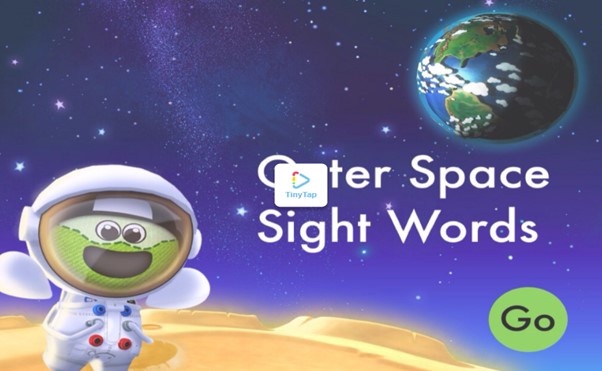 All children dream about outer space adventures and Outer Space Sight Words gives them a chance to experience this adventure, all while learning about sight words!
Bonus Board Games!
Online games are no doubt an amazing way to teach your child about sight words. That being said, several board games exist that also teach word work activities.
Let's take a look at a few of these below:
Sight Word Bingo doesn't disappoint as it teaches children about sight words in a bingo-format board game. It's a handy approach to teach your child about sight words while having some family time.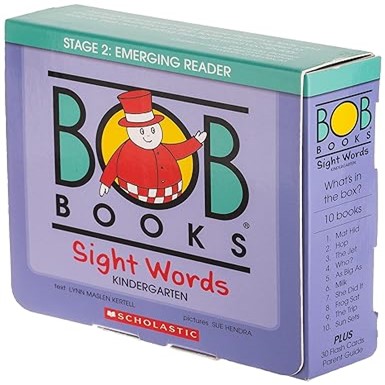 Mastering sight words can get a bit tough but Bob Books Sight Words gives you several books dedicated to teaching the art of sight words. Through a variety of fun stories, Bob Books Sight Words teaches your child everything they need to know about sight words.
Another Bingo-style game teaching the art of sight words is Zingo Sight Words. It offers your child an engaging opportunity to learn while having fun at the same time.
---
Nerd's Magazine believes that learning should be fun! If young people love learning, then they will keep growing mentally for their entire lives. If you are looking for ways to encourage your student to enjoy learning, we have a whole category of articles focused on learning games. Here are just a few to get you started: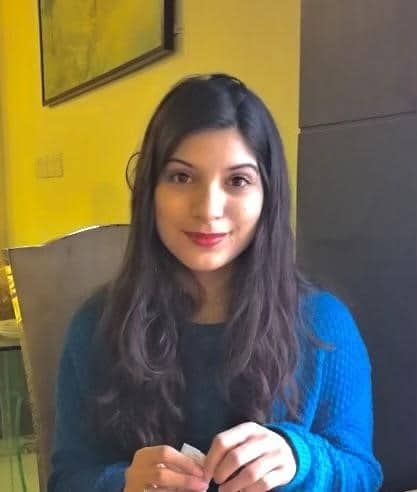 Farah Jassawalla is a technology enthusiast with a keen interest in AI, ML, and anything digital. Her passion for technology extends into her work as she currently manages the blog and social media for one of Canada's most awarded tech and IT companies, in addition to consulting and writing for other brands. She's an avid reader, writer, and researcher who is always looking out for the next big update in the digital world.
(Visited 12 times, 1 visits today)