Does learning have to be serious? What if we told you that there was a way to learn while having fun at the same time? That's where ESL (English as a Second Language) games come into the picture!
Through English learning games for adults, you can now stimulate your brain while learning at the same time.
Introduction
Various vital skills are incorporated into these games such as problem-solving, concentration, mental agility, and of course, the complicated art of learning the English language.
Well-chosen games not only provide you a break from the stress of everyday life, but the right ones also help you navigate the tricky waters of conquering the English language.
So, if you're looking to learn English through ESL games, you're certainly in the right place as we're going to provide you with 10 of the finest English learning games for adults to help you get started!
How do Games Help Adults Learn?
Before we dive into the top 10 ESL games (including ESL board games), let's talk a little about how these games can help adults learn.
Games have been enjoyed by people of all ages since the beginning of time. From board games to online games (such as free online ESL games), there are numerous options available and adults can choose the ones that suit them the best.
Some of the ways playing games online help adults learn grammar are:
Lots of information integrated:
One of the best things about English learning games for adults is that they have tons of information integrated into them! This allows adults to learn to pay attention to numerous things all at once.
Skill combinations:
Gamers today have learned to combine various skill sets to conquer the games they play. The same is required in English learning games, allowing individuals to develop and practice tons of different skills.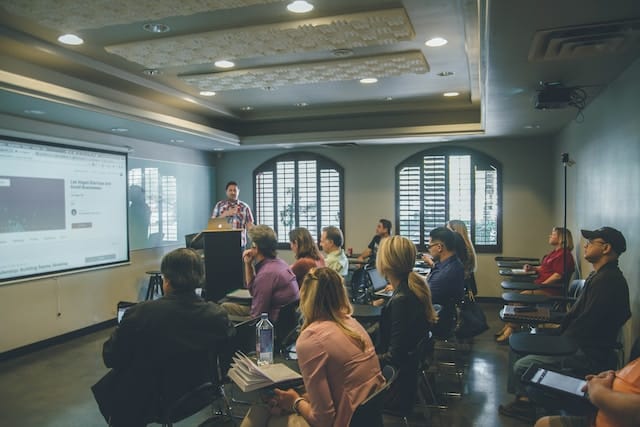 Absorbing information:
One of the best things about games is that they allow you to absorb complicated information in a fun and exciting way. Through numerous levels, players learn tons of things, and most of the time, they don't even realize they're learning something new!
Conquering new situations:
Games constantly throw new situations at players, forcing them to take upon new roles and pursue various goals (sometimes all at once!). This gives adults the chance to step into a new world and learn to conquer various new situations daily.
Fear of failure eliminated:
One of the most important life lessons games provide adults is that it's okay to fail. Failure is a stepping stone to success and games persuade adults to try and try again till they achieve success.
Do I Have Time to Play Games?
Worried that you don't have time to play ESL games to perfect your language skills? Well, don't think of them as games. Instead, think of them as vital learning tools that can help you learn English without making too much of an effort!
When we connect our hobbies and interests with language, it creates a perfect learning environment. Not only do you remain motivated in such environments, but you also end up practicing your language skills without even noticing it!
Plus, in life, we don't have time for anything that we don't deem important. So, if learning the English language is important to you, you'll certainly have time to play English learning games for adults!
Top 10 ESL Games For Adult Learners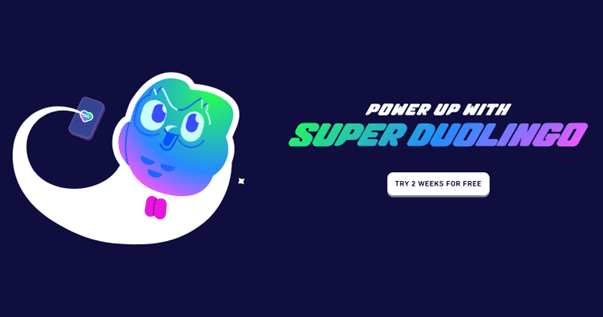 Price: $6.99 per month
Solo play vs. Multiplayer: Solo Play
Focus area: Grammar, Vocabulary, Punctuation
Duolingo tops our list when it comes to the finest ESL games for adult learners! It's one of the most marvelous learning management systems known to mankind currently.
Not only does this ESL game provide language lessons and track progress, but it also helps students read, write, speak, and listen to languages via online lessons.
Teachers can define classroom instructions and share personalized feedback with students, facilitating blended learning.
Additionally, Duolingo allows learners to download lessons and view them in offline mode to build vocabulary and grammar skills.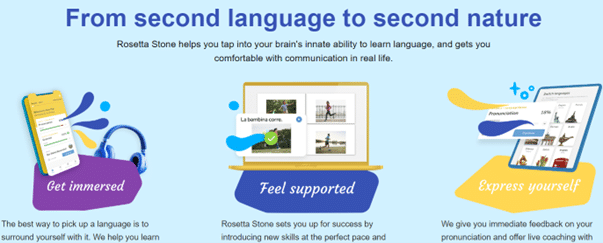 Price: $6.99 per month
Solo play vs. Multiplayer: Solo Play
Focus area: Vocabulary, Phrases, Conjugation, Grammar
The price for Rosetta Stone is still unjustifiably expensive. However, Rosetta Stone remains after many years one of the most innovative, research-backed products in the online games grammar market.
The intuition over explicit grammar aspect is still a point of contention for many users. The core Language Training lessons offer up to five levels for certain languages.
You can instantly download it right after purchase. It can be installed on up to 2 computers, for use by up to 5 household members.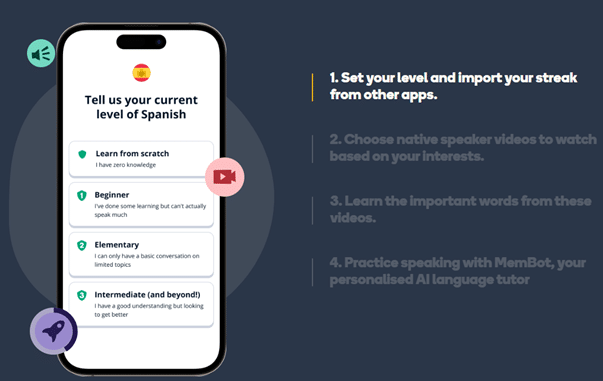 Price: $8.49 per month
Solo play vs. Multiplayer: Solo Play
Focus area: Grammar, Vocabulary, Punctuation
Memrise is a popular online games grammar app that uses flashcards to help you learn new words and phrases quickly.
It uses a lot of unique features to enhance the flashcards and improve your speaking, listening, reading, and writing skills.
Most of its content is free, including a good portion of the official Memrise courses. It's a great tool for beginners, but may not be very helpful for intermediate and advanced language learners.
Overall, it's effective if you're just starting to learn a new language.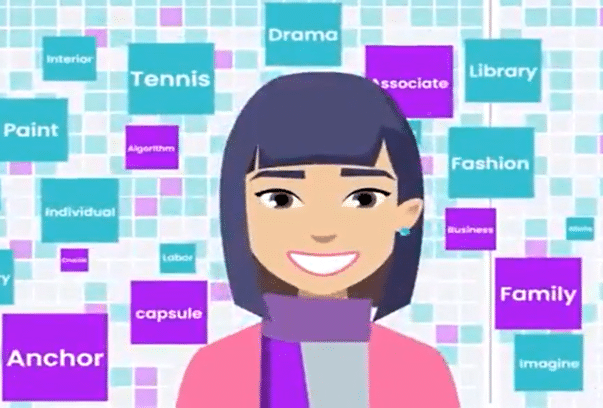 Price: $8.45 per month
Solo play vs. Multiplayer: SoloPlay
Focus area: Vocabulary, Punctuation
If you are serious about your English, you will fall in love with WordUp. It is the smartest way to perfect your English, and learn every word that matters while enjoying the process!
WordUp helps you build a 'Map of your knowledge'. Every word you know, and every word you don't.
All 25,000 useful English words are ranked in the order of IMPORTANCE, and USEFULNESS, based on how often they are used in real-world spoken English (extracted from thousands of movies, and TV shows).
By creating your Knowledge Map in WordUp, you constantly discover the most valuable next word to learn that you don't know yet, and focus on learning them in that order. It's the smartest way to spend your time learning!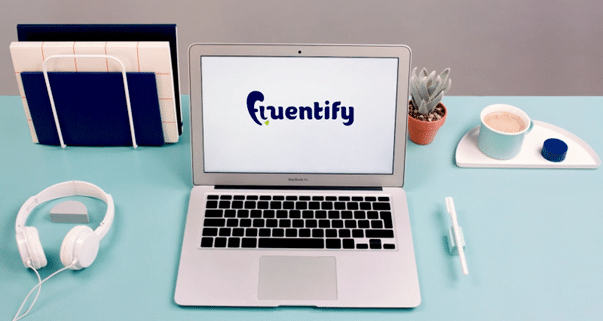 Price: $36 for 3 sessions
Solo play vs. Multiplayer: Solo Play
Focus area: Grammar, Speaking, Reading, Vocabulary
Fluentify is based in Italy and Britain and they specialize in teaching business English.
They want teachers with a TEFL certificate, two years of teaching experience, and online teaching experience.
The game revolves around grammar, vocabulary, reading, and speaking.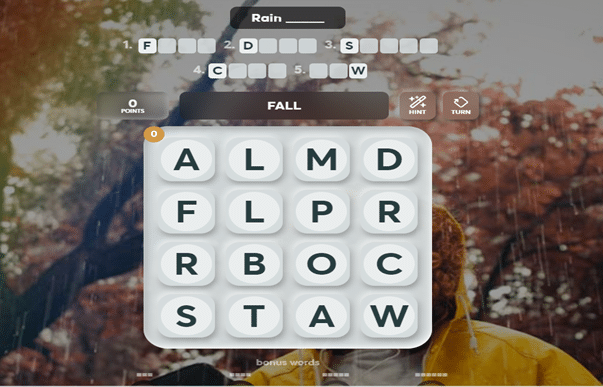 Price: Free
Solo play vs. Multiplayer: Solo Play
Focus area: Grammar, Vocabulary, Punctuation
If you like action-packed free online ESL games that have you working against the clock, Wordshake is right for you.
This game gives you 16 random letters of the alphabet and three minutes. During that time, you have to come up with (think of) as many English words as you can using the letters you have. Every time you make a new word, you get points.
Since there aren't any complicated rules with Wordshake, it's a good vocabulary-building game for beginners and advanced students alike.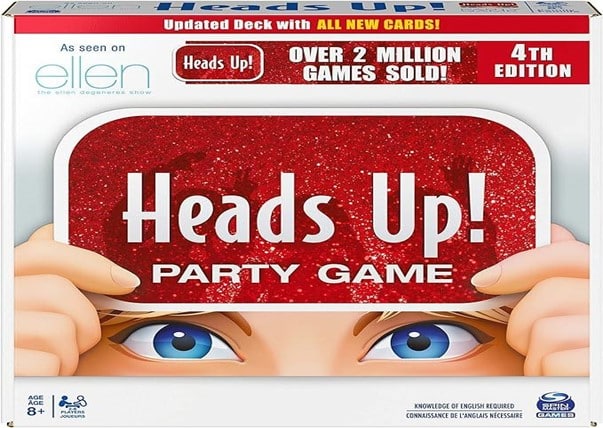 Price: $19.99
Solo play vs. Multiplayer: Multiplayer (up to 6 players)
Focus area: Grammar, Guessing, Celebrities
In this ESL board game, students describe words to their teammates against the clock. It might sound simple, but it's great fun and an effective way to review vocabulary.
Why not try playing as a warm-up activity, either to see if students remember what was learned in the last session or to refresh knowledge relevant to today's class?
In Heads Up, the team describes the word to one student who can't see the words. This can suit students who aren't comfortable describing alone in front of the class.
Normally each word guessed correctly is worth one point for the team, but you could also play non-competitively if you think your students would prefer it.
The 'Heads Up!' app itself is fun for adults but often comes up with obscure words.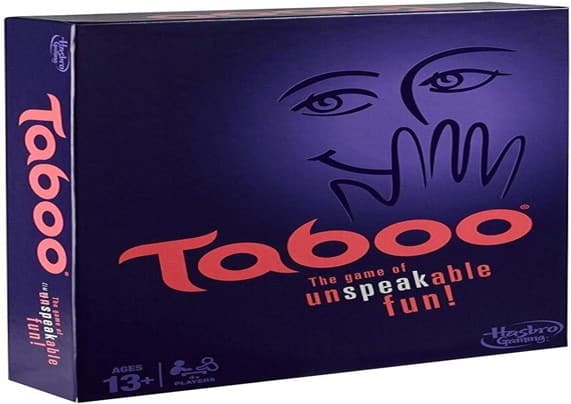 Price: $22.99
Solo play vs. Multiplayer: Multiplayer (up to 10 players)
Focus area: Grammar, Vocabulary, Guessing
Taboo, formerly just an ESL board game, and now used by many ESL teachers is a great way to help students explain ideas and search for vocabulary.
Basically, the game involves using cards with either a keyword at the top or a keyword plus an image and a list of words below.
The student must get their partner to say the keyword without using any of the words listed.
Taboo games can, of course, be made based on the needs of your class but there are lots of free online ESL downloadables too, which saves precious time.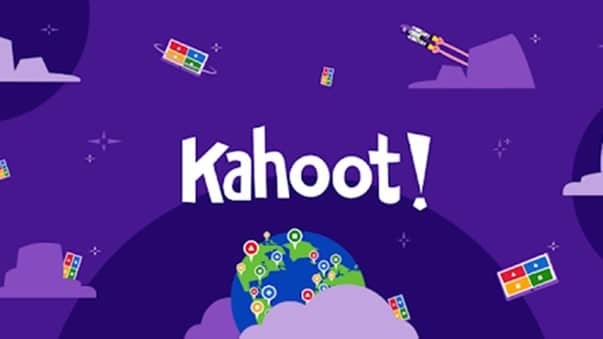 Price: $29.99
Solo play vs. Multiplayer: Single Player
Focus area: Grammar, Vocabulary
Kahoot is an online quiz platform that can be used to quiz students on vocabulary and grammar, or just provide fun questions for a nice break!
You can either create your own quizzes or use quizzes that have been created by other teachers.
The quicker the students answer, the more points they get, so this game will bring out their competitiveness!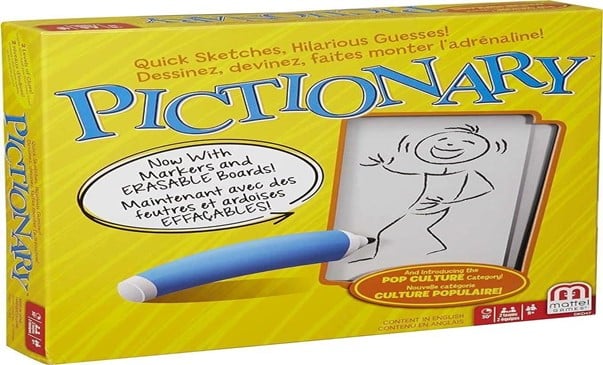 Price: $19.80
Solo play vs. Multiplayer: Multiplayer (up to 10 people)
Focus area: Guessing, Language, Drawing, Vocabulary
In this ESL board game, learners are given a drawing prompt and must draw an image their partner or team can guess within a set amount of time.
This game involves lots of speaking as the guessers cycle through different words trying to guess the image.
For the drawer, it also involves thinking of creative ways to express an English word with an image. For adults, this might include idioms or phrasal verbs.
Conclusion
As the dust settles, it's clear that ESL games are the way to go if you want to perfect your English language skills.
With various top-notch options available, you can pick the ones that fit your needs the best. If you're a fan of playing games online, Duolingo or Rosetta Stone should certainly be on your list.
However, if board games are more your type, give Heads Up or Taboo a go. Whichever you choose, you're certainly going to become a master of English in no time!
Here at Nerd's Magazine, we want everyone to be lifelong learners. Playing games while learning is a great way to achieve that goal. Check out some of our other education learning articles: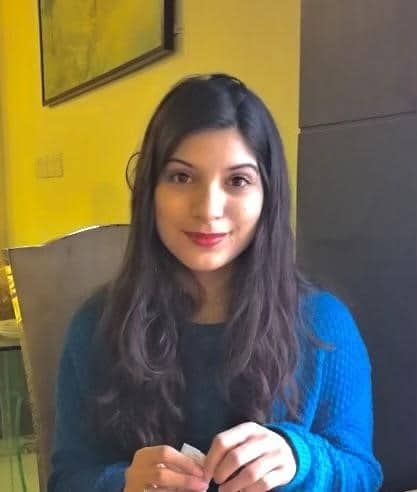 Farah Jassawalla is a technology enthusiast with a keen interest in AI, ML, and anything digital. Her passion for technology extends into her work as she currently manages the blog and social media for one of Canada's most awarded tech and IT companies, in addition to consulting and writing for other brands. She's an avid reader, writer, and researcher who is always looking out for the next big update in the digital world.
(Visited 118 times, 1 visits today)