Preparing children for future success in our fast-paced world entails exposing them to the dynamic ideas of entrepreneurship from a young age. The best business and career simulation games for students are more than simply fun; they provide a portal to a world of essential life skills and hands-on learning. Young kids may fill the shoes of entrepreneurs and experts, from managing their enterprises to making sound business decisions in these fun, educational games.
Financial Literacy is Lacking in Our Education System
Financial literacy is an important life skill, yet it is woefully lacking in our educational system. As kids go from middle school to high school students, they face challenging courses such as mathematics, history, and more, but they frequently get little, if any, instruction in financial literacy.
Financial literacy refers to the information and abilities required for successful money management, budgeting, saving, investing, and comprehending financial instruments. It is about making educated choices in an increasingly complicated financial world, not just balancing a checkbook.
Students who do not get sufficient financial education may find themselves unprepared to deal with financial issues as adults.
Education institutions, not specifically just business schools, must acknowledge the need to incorporate financial literacy into the educational system. While technical education and other courses are unquestionably important, financial literacy is a life skill that supports all elements of one's life path.
Giving high school students the information and resources they need to make sound financial choices is an investment in their long-term well-being and economic stability. Doing it through fun business games or career simulation games designed specifically for students can make these important concepts real for young people.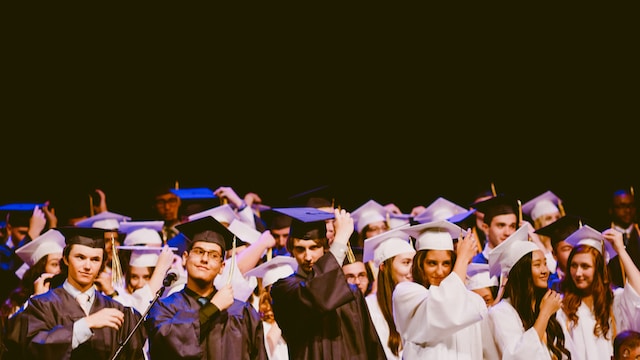 Why does financial literacy matter for young people?
Financial literacy is an essential component of contemporary education, especially for middle school kids. Understanding how to handle money and business concepts is a life skill that provides students with the skills to negotiate the intricacies of the financial world outside of the classroom.
Financial literacy is the foundation of financial freedom, whether creating a company strategy, understanding a business plan, or just budgeting for regular spending.
Early exposure to financial education, on top of technical education, instills a feeling of responsibility in young people and equips them to make educated financial choices. It lays the framework for making wise decisions about saving, investing, and even starting a business.
In an ever-changing economic context where financial risks lie around every corner, financial literacy serves as a buffer against the unexpected. It not only improves money management abilities, but it also prepares them for a future in which business education is more than just academic pursuits but life skills that determine their personal and professional success.
How simulations help students learn
Business education and various career simulations have evolved as necessary educational tools, providing students with an immersive approach to learning about a wide variety of specific career and business topics.
These interactive activities go beyond typical classroom learning by giving students and a wide range of audiences a firsthand flavor of what it's like to be business professionals. They provide a secure setting for experimentation and practical learning in the real world.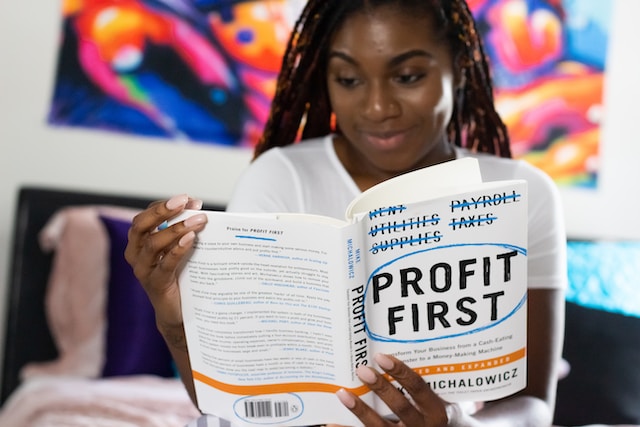 One of the most important benefits of a business simulator is enabling students to make financial choices and experiment with the repercussions in a risk-free environment. These games often include situations in which players must make a business plan and solve complicated challenges.
These games promote critical thinking and problem solving abilities, critical in various jobs. Furthermore, simulation games provide an essential link between classroom learning and the hands-on experience of the corporate world.
Business and career simulation games also give essential insights for older students exploring their career options and aid them in making educated financial decisions about their educational routes. These games bring the world of real business and numerous occupations to life, making learning more entertaining while boosting financial education and skill development.
Simulations are a fun way to mimic real-world experience
Simulations and games are an increasingly common and successful method of creating a learning experience in a controlled context. These immersive learning technologies have uses ranging from education and training to video games and business simulation games.
One of the most appealing characteristics of a business simulator is its capacity to engage older students in ways that conventional techniques often fail to do. Simulations give a hands-on experience that enables a wide range of audiences to put theory into practice, whether via virtual reality or role-playing.
This learning experience, by simulating components of the real world, lets users make choices and experience the repercussions of their actions in a controlled environment.
Business simulation video games, in particular, have grown in popularity in educational contexts. They provide students with the ability to experiment with complex real business settings, enabling them to make errors and learn from them.
As technology advances, simulation games will most certainly play a larger part in determining how we learn and experience the actual world inside the limits of a digital environment.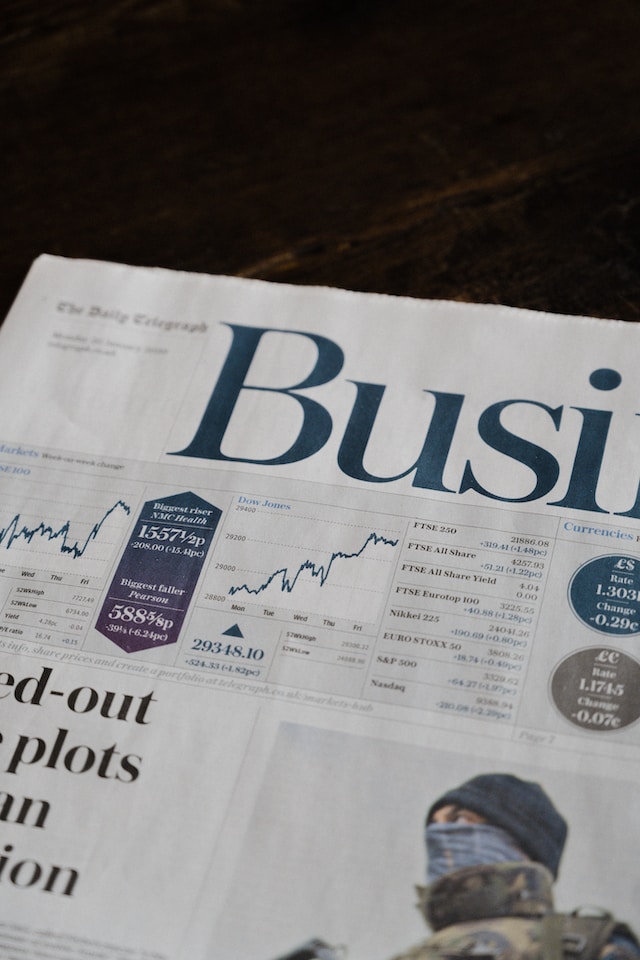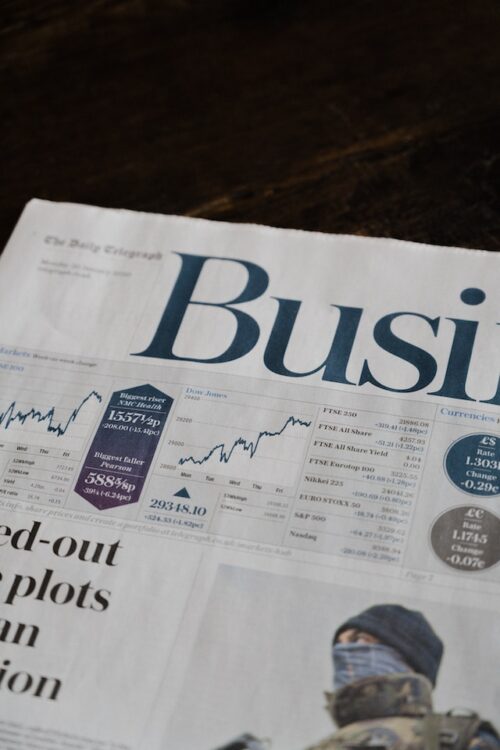 20 Business and Career Simulation Games
Business and career simulation games have become popular as a fun and informative approach to learning about the complexities of successful business, real jobs application, and business management. These games allow players to make critical business decisions and develop a better grasp of various career paths.
Players in business simulation games may put themselves in the shoes of business professionals in a particular industry. Whether it is operating a virtual business or negotiating the complexities of real jobs, these games provide insight into the real-life obstacles that people face in their career pathways.
Computer Games
Online business games provide kids with fun while learning valuable skills that will impact their future. A good online game not only entertains but also educates, making them a fantastic option for parents and educators trying to instill essential life skills in a fun manner.
These online business games provide various activities, from managing virtual organizations to exploring entrepreneurial projects. These games allow children to acquire higher education insight into the complexity of the corporate world while refining their problem solving skills. Serious games that teach financial literacy online allow kids to experiment in an immersive and fun way.
#1 Zapitalism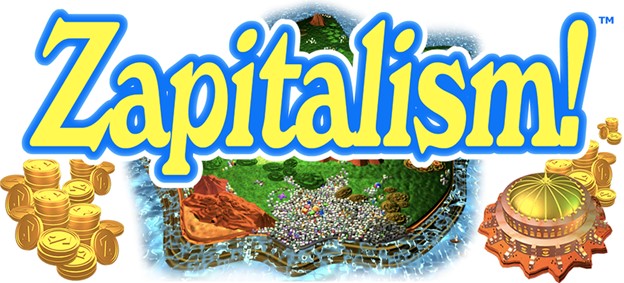 Zapitalism is a management simulation game introducing kids to entrepreneurship and small business. Players step into the shoes of an entrepreneur, embarking on a journey to build a successful business empire from the ground up. It is a fantastic way to pique kids' interest in higher education and inspire them to consider future studies in business schools.
YouTubers Life is a specific career simulation game that allows kids to live the life of a YouTuber. Players will design and configure their own virtual YouTube channel, make videos, and face the difficulties of social media popularity. It is a fantastic opportunity for children to learn about content development.
#3 Virtonomics
Virtonomics is an online management simulation game that provides a genuine entrepreneurial experience with a great product design. The game allows players to run virtual firms and learn about supply and demand. Serious games like these are an excellent educational tool for children, teaching them fundamental principles in economics.
Cookie Tycoon is a fun business simulation game for kids. In this game, players assume the role of a cookie tycoon, building a cookie empire from the ground up. It is a fun way to learn about fundamental business principles like manufacturing, marketing, and financial management while producing and selling virtual cookies.
Transport Fever is a fantastic simulation game that educates children about the logistics and transportation industries. To assist the flow of products and people, players will develop and build transportation networks such as roads, railroads, and airports. This game teaches essential lessons about infrastructure management.
#6 Two Point Campus – Medical School
Two Point Campus – Medical School is an instructive simulation game where kids may operate their medical school. They will be in charge of constructing the campus, employing personnel, and overseeing the health care curriculum. This game teaches students about institution administration, health care, and leadership.
Job Simulator is an amusing virtual reality game that allows children to explore numerous career options and responsibilities. Players may put themselves in the shoes of a chef, retail clerk, or mechanic in this game. It educates children about many occupations while encouraging problem-solving in a fun setting.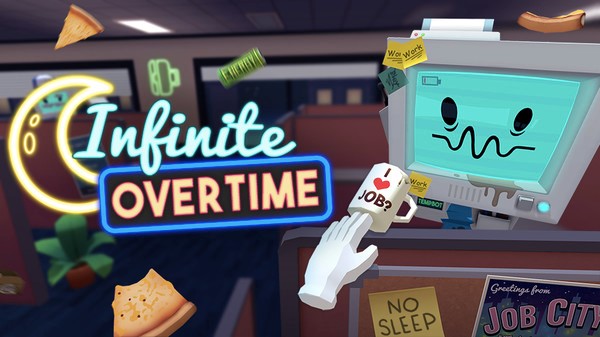 Claim Your Future is an outstanding game for kids that mixes teaching and entertainment. Players act as young people navigating real life, such as schooling or earning monthly income. The game replicates real life financial decisions such as attending college and investing. It offers an opportunity for children to learn about the significance of financial goal-setting.
Rise of Industry is a challenging but entertaining business simulation game that immerses children in industrialization. They will manage resources, design complex industrial chains, and build transportation networks. This game is a fantastic way to learn about economic growth, industry, and city planning.
#10 The Uber Game
The Uber Game is an interactive online experience that puts children in the shoes of Uber drivers. They will tackle prices, navigation, customer service, and the gig economy. This fun game provides a thought-provoking introduction to the dynamics of entrepreneurship and the service business.
Online Burger Restaurant is a terrific game for kids wanting to own a fast-food restaurant. They will be responsible for everything from menu development to staff management and customer service. This game educates children about the food business, entrepreneurship, and customer service.
#12 Car Girl Garage
Car Girl Garage is an engaging game where children may immerse themselves in vehicle maintenance and customization. Players will manage their garages, repair automobiles, and upgrade cars to meet customers' needs. This game teaches children about the car industry and business management.
#13 Gazillionaire
Gazillionaire is a space commerce simulation game where children may go on cosmic adventures. They will trade goods, negotiate with aliens, and establish a spacefaring empire. This fun game also has a great product design, and it mixes economics and tactics in a fun way.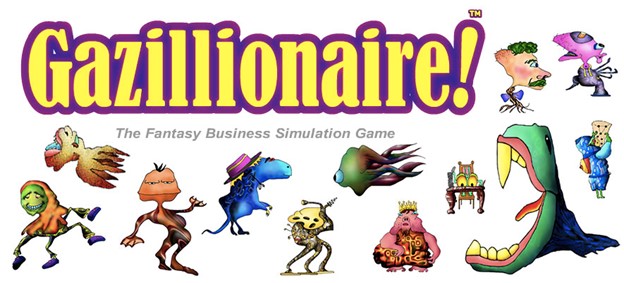 #14 Tropico 6
Tropico 6 is a city-building simulation game that puts children in the shoes of a tropical island nation's ruler. They will be responsible for making political choices, managing the economy, and ensuring the well-being of their population. Tropico 6 offers a fascinating look at politics, economics, and government.
#15 Marty Rayguns' Fistful of Dollars
Marty Rayguns' Fistful of Dollars is a Wild West-themed business simulation game. Kids will put themselves in the shoes of a gunslinger attempting to make it big in the Old West. They will participate in various business tasks, such as gold prospecting and owning a bar. This game mixes historical background with commercial management.
Boss Business is a business management game encouraging children to start and expand their businesses. They will decide on resource allocation, marketing, and growth choices. While giving a lively and competitive corporate world experience, this game provides insights into entrepreneurship and leadership.
#17 Game Dev Story
Game Dev Story is a simulation game that allows kids to get firsthand experience with the game development business. They will set up their game studio, produce games, and oversee the company's expansion. Game Dev Story gives children an inside look into game production and the gaming business.
Board Games
Board games have long been a beloved tool for families and educators to instill vital life skills in their children. These games provide a hands-on experience that is both entertaining and educational, making them an excellent addition to any game night or classroom.
From building their ice cream empire to managing virtual enterprises, these board games allow kids to learn about entrepreneurship and resource management in a fun manner. Whether you're a parent searching for a fun pastime for your kid or an educator looking for new methods to teach business and career skills, these board games should be on your list.
CashFlow for Kids is an instructional classic game created by Robert Kiyosaki, author of Rich Dad, Poor Dad. It provides a practical approach for kids to learn about business concepts, including assets, monthly income, etc. The goal of this classic game is for players to escape the "rat race" by gaining financial independence. 
#19 Ice Cream Empire
Ice Cream Empire is a fun board game that immerses children in the business of the food industry. Players build their ice cream shops, manage their supply, and serve customers while making strategic choices to surpass their opponents. This game teaches children about marketing and customer service.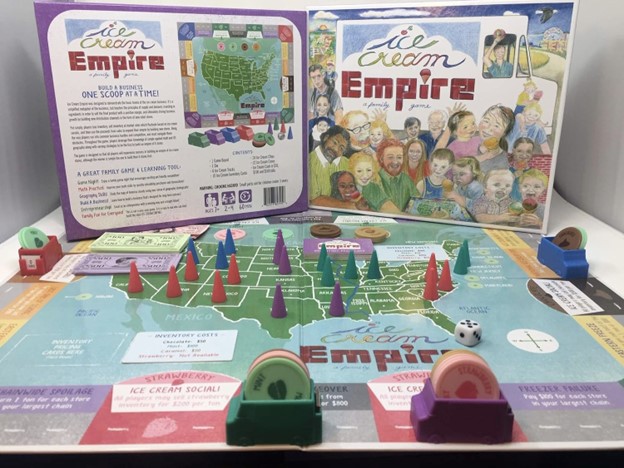 #20 Mystic Market
Mystic Market is a one-of-a-kind board game that mixes strategy and economics with a supernatural twist. Players take on the role of potion merchants, exchanging materials and concocting magical elixirs to sell. The game stresses price strategies, resource management, and trade abilities.
---
Unlock the world of education through play! Take the first step in enhancing your child's understanding of the business world while having a blast. For more insightful content and resources, dive into our collection of articles that nurture both fun and learning.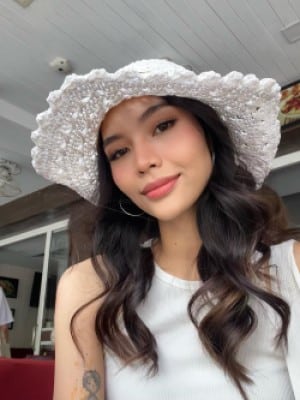 Kiezela Quiz once whizzed through clouds as a flight attendant, but her love for books and penning down thoughts lured her back to solid ground. Now, she is a full-time writer, and every week she dishes out articles on education, gaming, and pretty much anything that sparkles under the sun.
(Visited 63 times, 2 visits today)