If you're the one who feels that the government might be taking the help of these android apps to maintain the national security by tracking your location and user data. And now you're very concerned about your privacy, then not to worry any more because XDA Senior member jacksparao has found a way to this problem i.e. "Who is Tracking".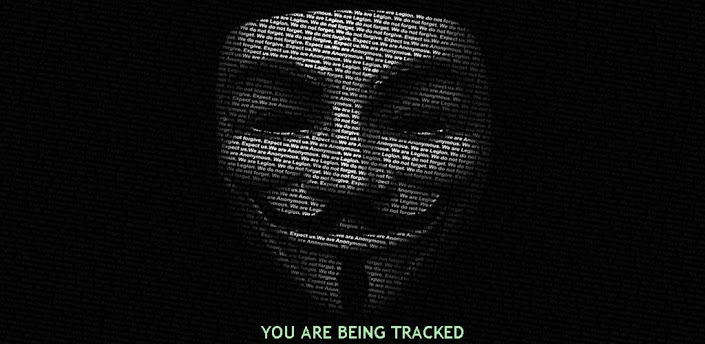 What is Who is Tracking?
Its an amazing application will detect any malicious apps or bloatware trying to track your location and user data. i.e (Bluetooth, NFC, Bank Accounts, GPS location, history, Social Network info, Browsers, Messages, Communication, 2G & 3G, Trojan Virus, Real Time Sound while the phone getting hacked or tacking, etc…)
Why we need Who is Tracking?
According to developer " Daily lots of applications is developed and shared on Hacker blogs. Forums and communities which can track your data and send the extracted information (For example your contact information, email IDs, phone numbers, saved bank account details or any other important information). So the main aim of developing this application is close the doors to hackers who's trying to track the information.
Features of Who is Tracking
1. Sound Alert
When you done with detection test using "Who is tracking" you will get a sound alert if it found any clue of tracking. In case someone try to hack the sound, it will automatically come.
2. Allow Mock Allocation
Using this feature you can send mock GPS data if any app is trying to access GPS info for longer durations or multiple times.
3. Delete History
If you select this feature, it will delete all the history related information from your phone (Few features work only paid).
4. Test Anyone Tracking You
This feature will bring up any connected services on your device.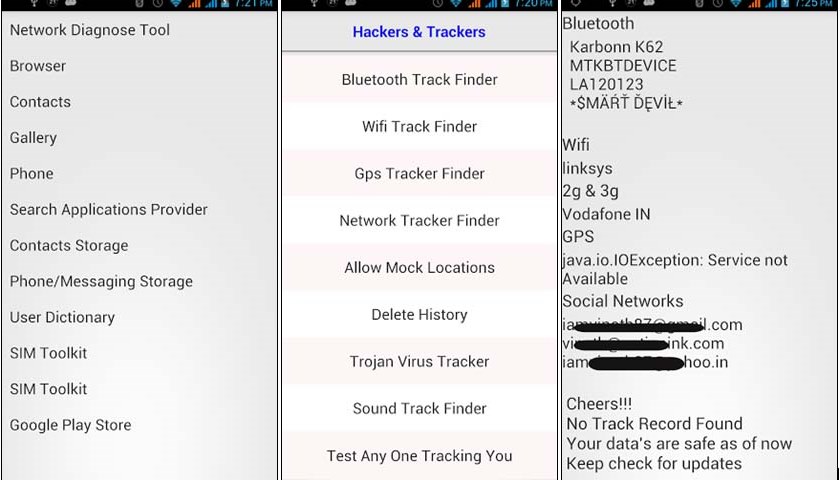 I'm sure that after using "Who is Tracking" you don't even believe that how many apps try to access your device the way you never expected. Right now application is under development its expected to see more improvements and some new feature in the future. This application is compatible with any Android device running Android 2.2 or newer. So if you want to try this application follow below link
Download Who is Tracking from Goolge Play for Free
Give a try to this application and don't forget to share your feedback with us and with developers. Also if you need any information and have any question in mind regarding this application you can visit the official thread created by jacksparao.
(Visited 107 times, 1 visits today)