Yesterday one of regular reader sent us query in which he wants answer to question i.e. How to transfer Android Apps to another Android Phone Using Bluetooth? I Found this question to be interesting and feel that lots of android users looking for an answer to this question. So I decided to cover article all the apps and other ways using which you can transfer apps using Bluetooth.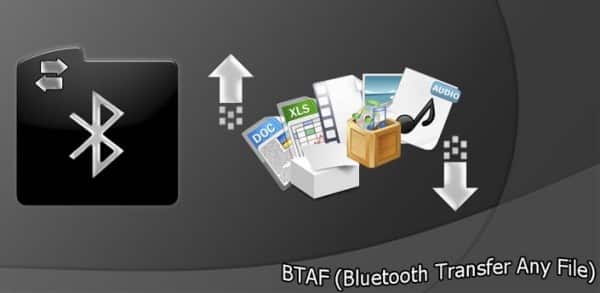 Now days everyone own Android mobile and those who don't have still planning to get one. Sometimes a situation comes where you like application which is already installed in one of your friend's Android phone and you want to quickly install it on your device. No doubt you can search the application from playstore, but sometimes you don't have internet connectivity or you might not want to waste your bandwidth. The easiest alternative is to get the app over Bluetooth.
And below you're going to read about all the possible ways and an app that let you make that thing happen. So without further ado let us start with:
1. App to Transfer Android Apps Via Bluetooth
Below method features two steps, first of all Create APK files using Astro and Transfer APK files using Bluetooth Transfer App.
Create APK files using Astro
1. First of all Download Astro from Google Play and install it on your Android Phone
2. Now run the app and tap setting soft keys and then choose "Tools" option.
3. You will get a Pop-up window, simply select "Application Backup" and wait till you will not get a list of all installed app.
4. Now from the list select the apps which you want to transfer to the new phone via Bluetooth and click on "Backup" to create the APK file. After that come back to the Astro home screen.
5. After that go to your SD card then Backups then Apps to find the APK files created by Astro.
Transfer APK files using Bluetooth Transfer App
1. When you have done with above steps Download, Install and Run Bluetooth Transfer App (you require this app as the Bluetooth access to APK files is blocked by default).
2. When the app is ready to use visit your "SD card" then "Backup" then Apps and select the file you want to transfer to your new android Smartphone.
3. Now tap on Bluetooth button and search for Bluetooth device to send your android app.
2. Transfer Apps (
apks

) using Bluetooth by changing Extension

The the only to transfer app using this method is that both devices must have File Manager and Explorer like ES FIle Explorer, Astro, and Neptune. I discovered this trick on Xda Forum which is shared by senior member liquid307

1. The first thing you need to do is turn on Bluetooth on both device and make them discoverable and pair.

2. After that go to your SD Card and search for the apps which you want to transfer.

3. Now you need to rename the App which you want to share with Bluetooth. For Example…from templerun.apk to templerun.zip

4. Highlight and hold your renamed app and your file explorer will should give you some option something like select, send/share, then Bluetooth. After that select the device you want to share apk other device will accept and file transfer will start.

5. Once the transfer is done go to the SD card and the Bluetooth folder of receiving device and again rename the file. For example templerun.zip to templerun.apk

So this is how your Android apps is successfully transferred from your one android device to another with the help of Bluetooth. If you're the one looking for the above way to transfer Android apps using Bluetooth, then I recommend you must give try to these ways. Also if you're using any other way please share with us.

(Visited 11,908 times, 1 visits today)