Looking for some of the best IPL season 7 apps for your Android, iOS, orWindows Phone? Then this article is what you're looking for!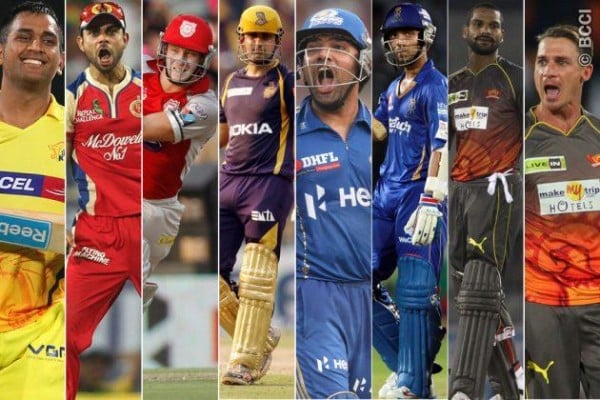 It's fun time! Season 7 of the PEPSI Indian Premier League is live. It's one of the most popular professional leagues of the Twenty20 cricket competition and no one wants to miss a single ball of a match! All the matches of IPL 2014 season 7 will be available live on TV, as well as online through various options. It's always great to have an app for Smartphone users which they can use to track all of the schedules of their favorite teams, get breaking news, live scores and IPL 7 match live streaming.
If you're great fan of cricket game you can try these: Best Cricket Games for Windows PC
As there are lots of Indian Premier league season 7 apps available across different Smartphone platforms, which are specially designed for this festival of Cricket. It's all so that you can stay updated!
So without further ado, why don't you start checking list of the best Indian Premier League Season 7 Apps for Android, iOS, and Windows Phone.
1. BCCI official App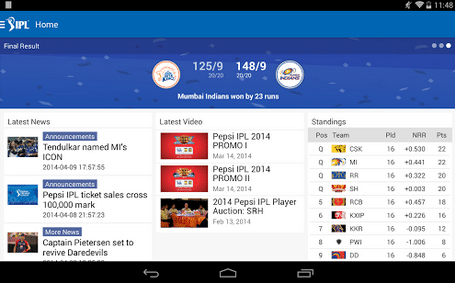 Its the official app for IPL 7 for Android and iOS platform using which you can get scores, commentary, in-depth analysis, news, stats, exclusive interviews, and Twitter feeds of every player very fast and quickly. This app is one of the best ways to stay connected to your favorite teams, and you can also catch play-by-play, stats, standings, and videos.
2. ESPN Cricinfo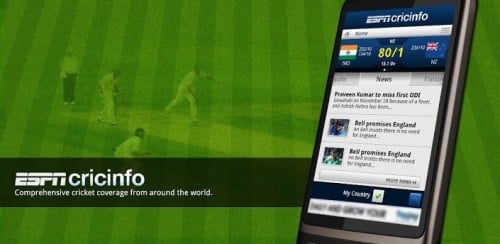 You can also grab this amazing app for Android, iOS, and Windows Phone to catch all the action of this IPL Season 7. This app offers live score updates, Indian Premier League ball-by-ball commentary, breaking news, fixtures, results and more.
3. Cricbuzz
Another cross platform app which will provide you with quick score updates and ball by ball text commentary that helps you visualize the action as it unfolds. Audio commentary in English and other regional languages – if listening is your thing. You can also get match alerts via push notification service using this smart app.
Download: iOS, Android and Windows Phone
4. GoCricket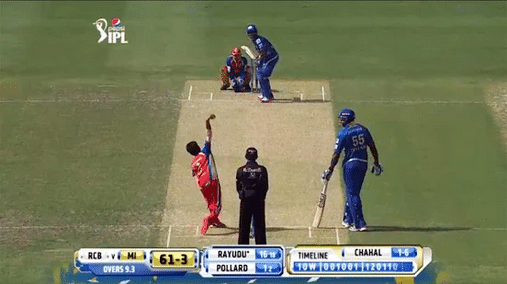 GoCricket brings you all the action from Pepsi IPL 2014 straight to your Android device. Now you can watch matches on the go, track live scores, follow news, watch highlights, and a whole lot more.
5. Starssports.com App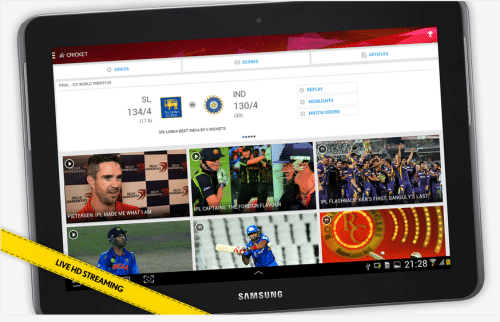 Download the starsports.com app for free and enjoy all the action from your favorite sports across your smartphone and tablet. The app allows you to follow the match the way you want – you can get instant score updates, watch the important match moments, though short video clips or watch the entire match – for free – with just a 5-minute delay.
6. Cribol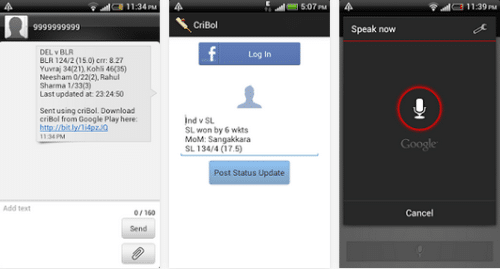 CriBol is an app for cricket lovers that will be on the top of every fan's wish list. The app lets fans access cricket scores and intelligently updates them on match turning points so they don't miss a single ball of the action.
So these are some of the best Indian Premier League Season 7 Apps for Android and iOS, give try to these apps and let me know which one you really liked.
(Visited 805 times, 1 visits today)