Are you scared of viruses which can make their home in your Android device and slow it down. Not to worry anymore, as today's article is based on Best Antivirus Apps for Android and Tablet that can protect your device from incoming viruses, threats, and also helps remove viruses which already in mobile devices.
We all know that Android Operating is giving neck to neck fight to Apple iOS. And due to its popularity every mobile company wants to launch Smartphone's with this operating system. But on the other side, Android's increasing popularity has led to increased security threats, ranging from common malware to Phishing, ID theft and more. And protecting Smartphone from these malware and viruses is very important and for this purpose developers develops antivirus android app so that Android users assure complete security and protection from viruses.
If you are already looking for the best antivirus for Android Smartphone. Then we have some very interesting Android apps for you so that you can save your Android Smartphone from viruses as these viruses can cause many problems to our Smartphone's. So without wasting any time last we start reading about list of antivirus for Android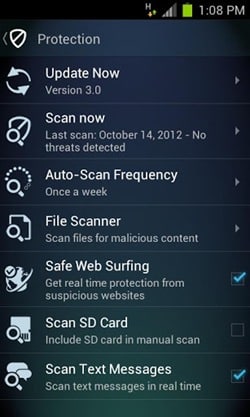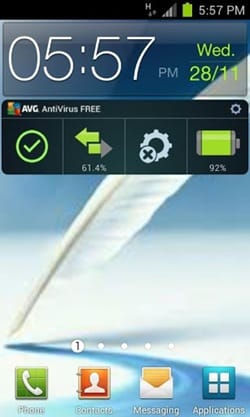 One of the best antivirus we can say about the security of our Android mobile and tablet from viruses as it protects them from malware attack, spyware etc. The new widget gives you immediate access to key features of the app directly from your device's home screen. Easily customize the 4 widget buttons into 9 easy-to-use functions.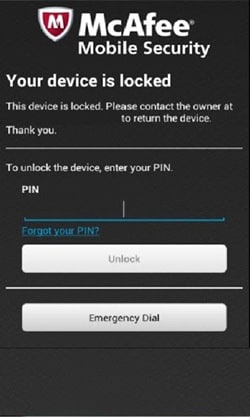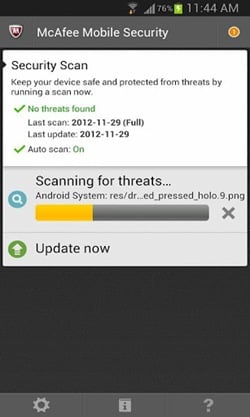 McAfee Mobile Security provides comprehensive security for your Android device. This is a very interesting app as it can save your phone from viruses also gives many features like anti theft, safe mobile browsing, call filter and much more. It's a free trial protects you and your device for 7 days. After the trial, if you feel this antivirus app to best for your device you can purchase McAfee Mobile Security from within the app.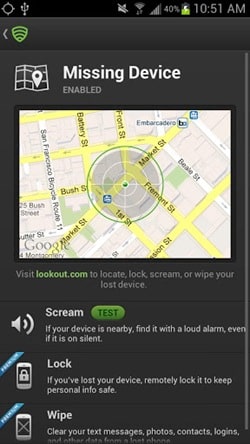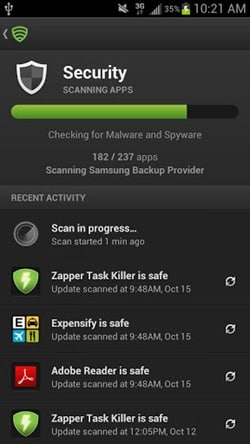 A multi-featured app which have found a phone, updating the software on daily or weekly basis and data backup. Basically its free protection for your Android Smartphone but if you need full protection you can upgrade to Lookout Premium for $2.99/month. All downloads include a FREE two-week trial of Lookout Premium with no credit card required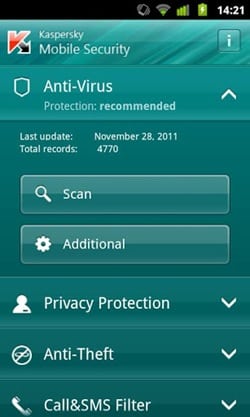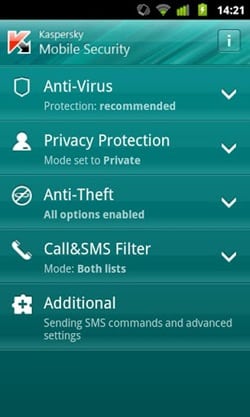 A best antivirus which protects your phone from all wares whether it is malware, adware or it is spyware also having the features to save your phone from unwanted calls, spam etc. Not only this, it also delivers real-time protection from viruses, spam, malicious programs, and, plus an instant, cloud-based scanning of downloaded apps
Price: $4.99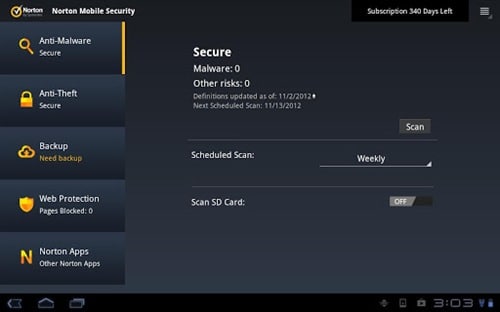 Norton Mobile Security Lite protects your Android device from theft, malware and viruses. It is an app which keeps your data as it was before by giving it a guard against viruses and malware. Also it makes your phone not to lose any data. You can upgrade for $29.99 to get the full version of Norton Mobile Security and unlock more features of this antivirus.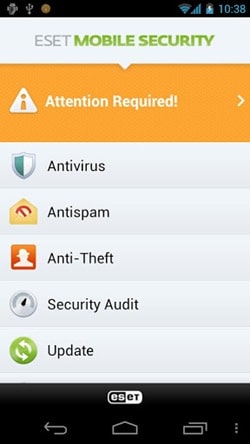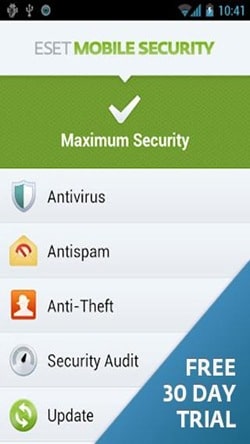 Eset Mobile Security protects your Android Smartphone and tablet from emerging threats. Using this antivirus app you can easily connect your wi-fi and also having a feature of finding a phone and anti theft. You can keep your phone data away from prying eyes with 30-day trial version. But you can also if you like this antivirus app you can get One year license of the product within the product.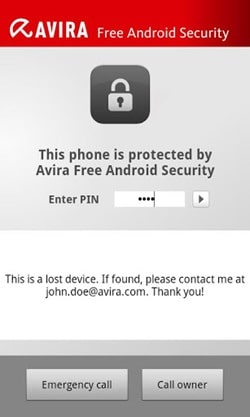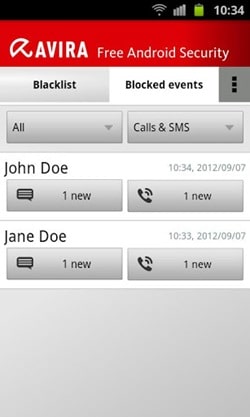 Avira Android Security is a full suite of tools to lock out unauthorized access, help you recover a lost or stolen phone and cut off unwanted calls and texts. This app will go on saving all your data when your phone will be misplaced anywhere also protect it from viruses, malwares and others.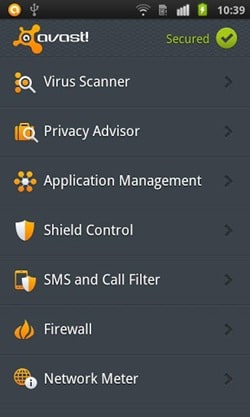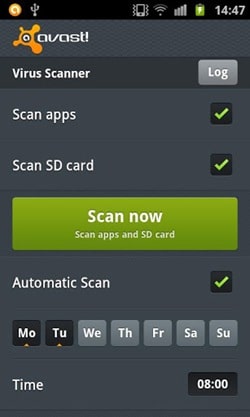 Avast! Mobile Security is another amazing antivirus app for your android which protect your device with tracking system built-in, highly featured, protected from malware attacks and many more features for protection from these antivirus.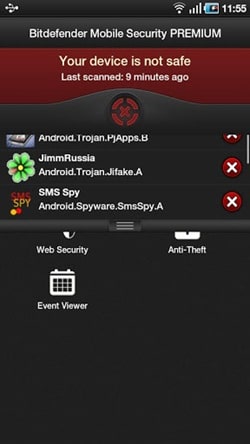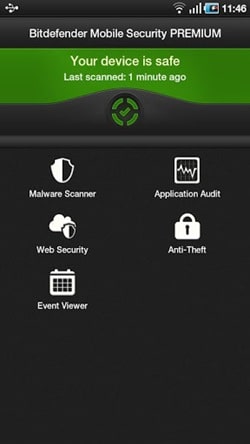 Another amazing android antivirus app which helps to make your phone a bit battery saver. This app featuring Malware scanner, Application Audit and other features for free. But if you want Web Security and Anti‐theft then you have to update for full version antivirus.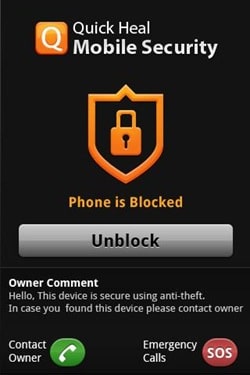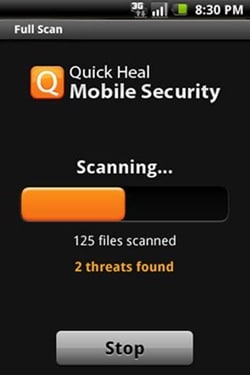 Quick Heal Mobile Security protects, scans, and provides the perfect set of handcuffs to lock your device against theft. With this antivirus now you can also save your phone from get theft, unwanted calls and messages and also from viruses with high rating. You can also buy full version of this application with more features to name Quick Heal Mobile Security at a price of $9.18.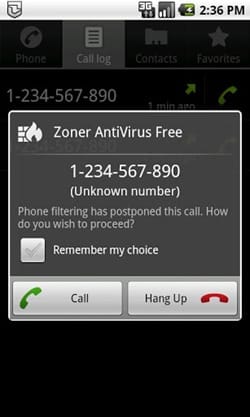 Zoner AntiVirus Free is a modern security and anti-virus solution for your device. It provides protection against viruses, dialers, Trojans, worms, spyware, adware and other malware as well as a phone call and message protection. Guess what, you are not even paying a single dollar for all this.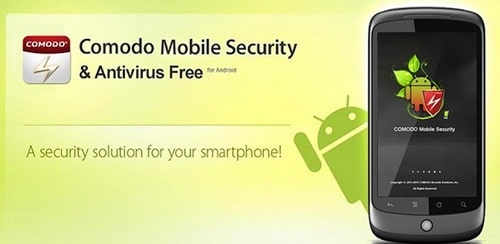 COMODO Mobile Security provides real-time protection against known and emerging threats on your mobile device while helping to protect your privacy and keep your system optimized. This antivirus app safeguards against viruses, unsafe apps and potentially risky settings and more for free.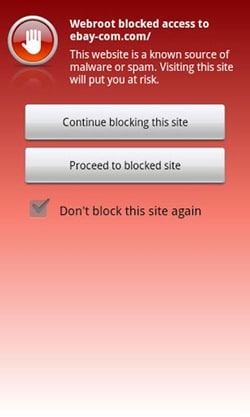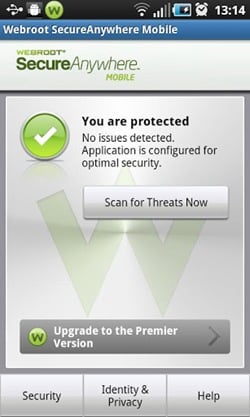 Its work great as Anti-virus, Internet security & identity protection for Android Smartphone's & tablets. Locates lost or stolen devices, automatically scans apps/files, blocks malware, Phishing, SMS spam & more.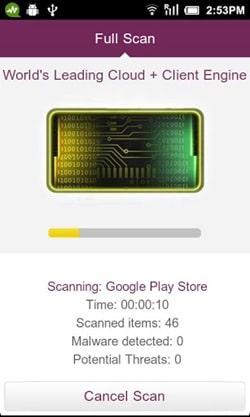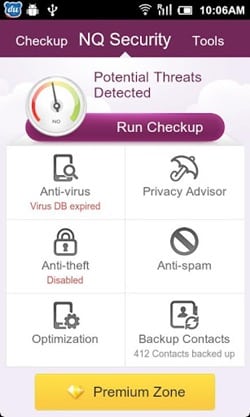 It's one of the best Christmas (Xmas) Mobile Security & Antivirus for Free to protect your phone and personal privacy. Using this Protect your phone with the West Coast Labs certified NQ Mobile Security & Antivirus–Remove Malware, Spyware & Viruses and Stay Away from Phone Hacking and more.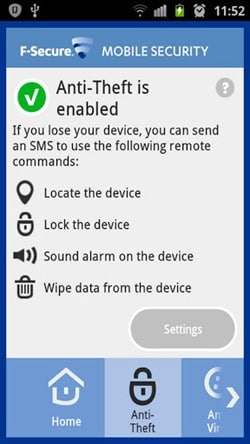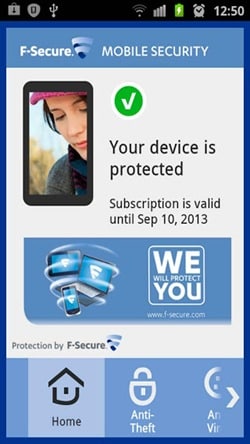 F-Secure Mobile Security is a premium security suite for your Smartphone or tablet. The Anti-Theft feature helps you to locate, lock, wipe and find your mobile phone in case it is lost or stolen. The Browsing Protection and Anti-Virus protect you from malware and Phishing sites and other threats. The Safe Browser makes sure your browsing is always safe.
Price: $10.48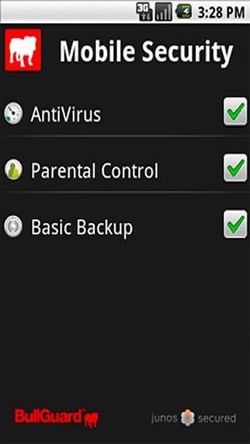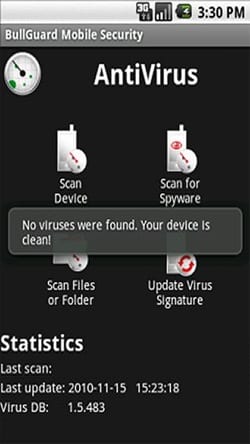 BullGuard Mobile Security is amazing antivirus app to protect you and your phone from viruses, identity theft and online fraud. Using this you can gain full control of the features via the web based interface, including remote access to your device and the lock, wipe, backup, SIM card protection, alarm, and GPS functions.
Price: $31.97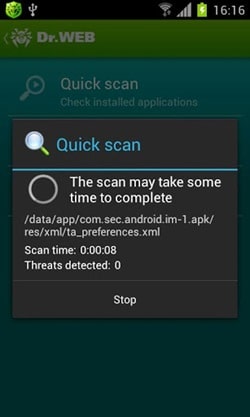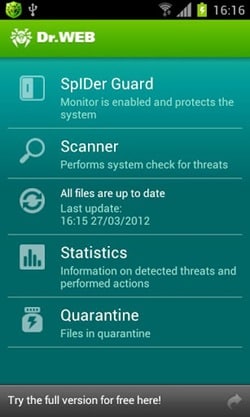 Dr. Web Antivirus Light protects your mobile device from viruses and spam with a popular anti-virus from leading Russian anti-virus vendor Doctor Web. This application did not affect your mobile system performance in any manner. Android app featuring Origins Tracing, Anti-virus protection and threat neutralization, Anti-virus protection and threat neutralization, Quarantine and more.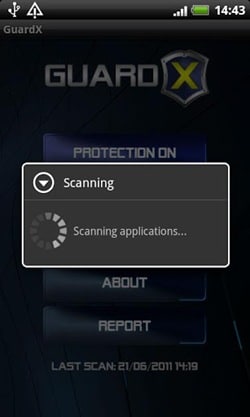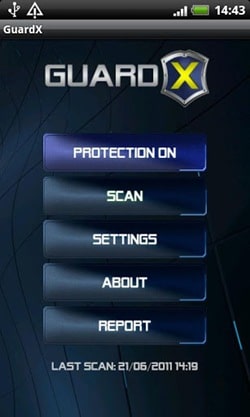 GuardX is a free antivirus software for your phone. It protects your applications from malicious and spyware. Using GuardX your phone always be protected, it controls each application install and notify you if it is malicious and more.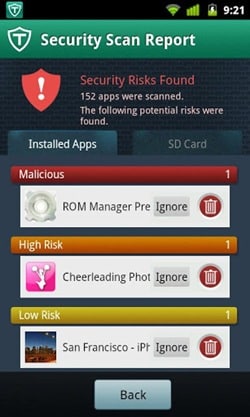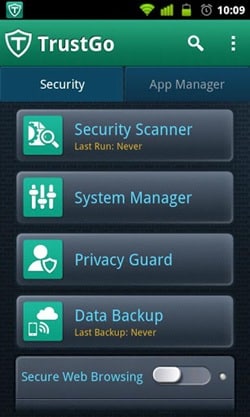 Note: Not Available in Google Play Store, you can download it from other sources.
TrustGo is one of the most robust Android security apps which protect your mobile from most dangerous malware and viruses PLUS apps that can steal your personal privacy, identity and data. In addition, TrustGo offers "Find My Phone" features, system tools and web browsing security and more.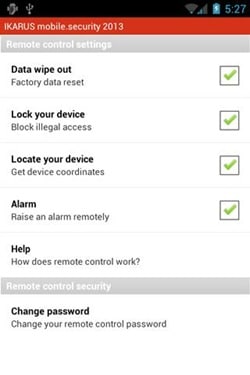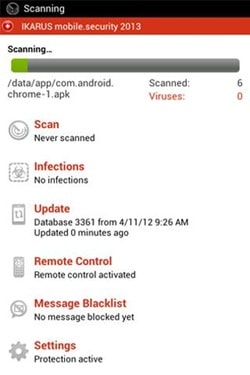 It's an award-winning antivirus for Android which protects your Smartphone or tablet reliably against malware in apps and from the Internet. Using this you can find and remove viruses, Trojans, spyware, adware and other malware without impacting your battery or memory. You can also buy full version which is available on Google play with name IKARUS mobile.security 2013 at a price of $25.71.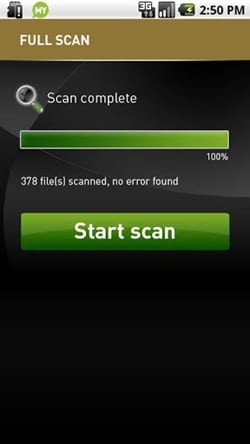 Another the best and most comprehensive mobile security app, anti-virus and maximum protection for your Android. This antivirus feature Antivirus, Malware, Spyware protection, Anti-theft and protection against losses, Backup & Data recovery, Real-time monitor, Credit card protection & Identity theft protection and Full customer support in local language. You can also buy MYAndroid Protection 365 days and MYAndroid Protection 90 days at a price of $36.76 and $3.67.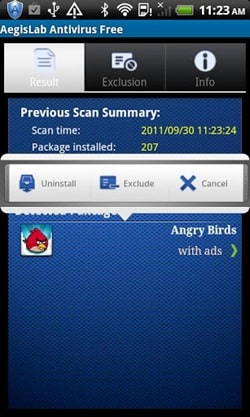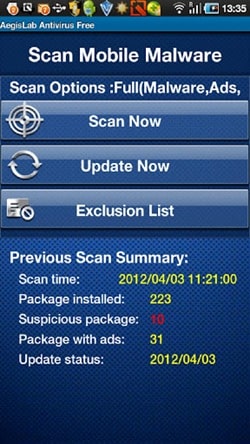 AegisLab Antivirus is another freeware android Antivirus/Mobile security tool features Scan for suspicious APPs (i.e. Spyware , Trojan , Virus, Malware, Attack Tool, Authorization, Privacy,Remote Control,Carrier IQ and Pornography and Violence Applications ) or ads on device and SD card (automatically or on demand) and more.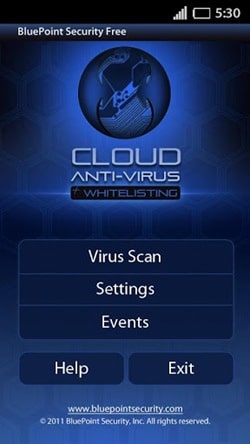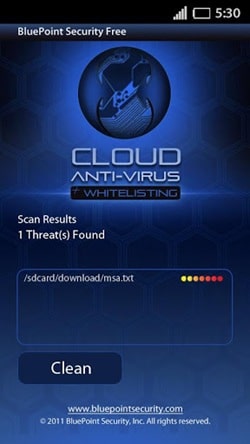 BluePoint Security is the world's first Cloud AV + Whitelisting solution for Android devices. This antivirus app has ability to offload processing decisions to the cloud and away from the mobile device allows for our Android based security solution to remain a complete security solution, enabling BluePoint to detect millions of threats instead of just a few hundred. You can also buy paid version of this app with a name BluePoint Antivirus Pro at a price of $4.971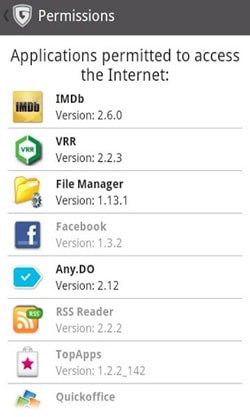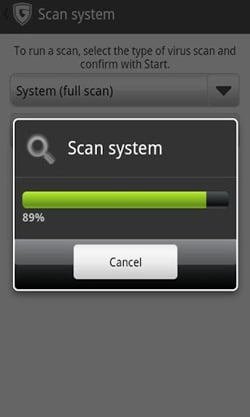 It's an amazing Anti-virus and anti-malware solution for your Android Smartphone which is easy to use and free. One thing which I really like about this software is that all users of G Data AntiVirus Free now receive their signature updates for free. It also features an improved device scan and protects your Smartphone against viruses, Trojans, spyware, backdoors and other malware. You can also buy paid person of this android app which is also available with name called G Data MobileSecurity 2 at a price of $21.4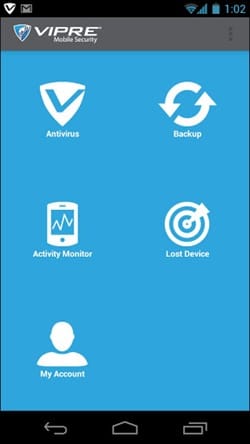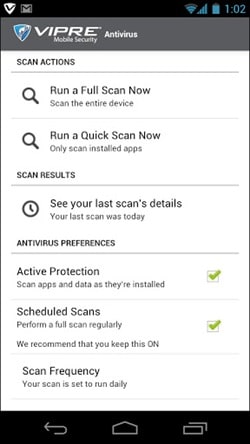 VIPRE Mobile Security is an amazing antivirus app which puts your safety first, protecting your Smartphone or tablet from over 10,000 known Android viruses. Vipre Mobile Security keeps hackers away, backs up your contacts and photos, monitors your device history and helps you find and secure your lost device for complete peace of mind.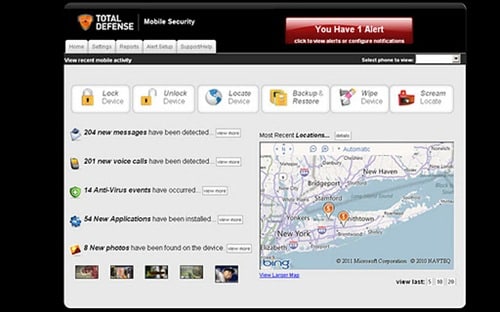 Total Defense Mobile Security for your Android Smartphone in which you can use CA mobile security to help guard against online threats, device theft and information misuse.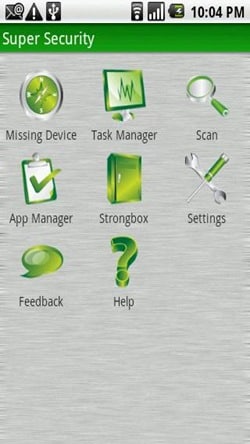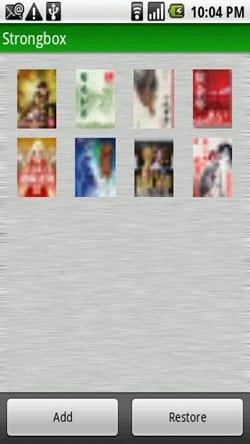 An amazing android antivirus application using which help you get rid of malware and make your sensitive data safe. It also provides Super security provides cloud based antivirus engine to help you get rid of malware and provides strongbox to hide your sensitive data.
These are 27 best antivirus app for android which you might love to use on your Smartphone. This is my opinion piece I'm not sure that everyone like this list. But if you feel I forget to any good name you can also suggest those names which I forget to add in this list.
(Visited 268 times, 1 visits today)