If you're the one who have recently switched to Mac from Windows, but you're upset because you're not able to run Nero on your OS X for burning CDs and DVDs. Fear not because in this article we're going to share with you some of the best alternatives to Nero on Mac to Burn Discs.
Mac OS X is counted as one of the best OS for desktop PC developed by Apple. But this OS X lacks some great applications which make Windows superior than Mac OS. And, one out of them is Nero which is the best software to burn DVDs and CDs. But that doesn't mean that you're not able to Burn Disc on your Mac, if Nero is not working. There are many popular software like Nero for Mac OS, which we intend to share with you below. So lets we starts with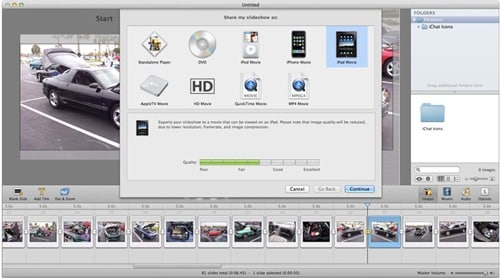 Roxio Toast is counted as one of the best alternatives of Nero which also calls itself a "multimedia suit". Except burning disc you can also use this software to capture, convert, copy and share …the web, portable devices, discs, LPs, or apps running on your Mac. One thing which I really like about this software is that you can create hybrid Disc which you can use on both Mac and Windows OS.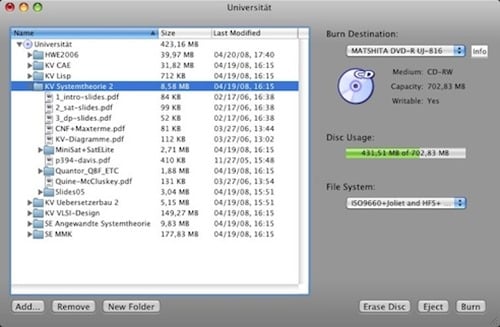 Another cool software which you can use to replace Nero on Mac OS, it's not sophisticated like Roxio Toast but using this Mac OS X application with a GUI, users are able to burn CD/DVD media. One thing you will like about this software, that it's very easy to use and will take you to different process step by step like burning data, audio, copying, ripping and image burning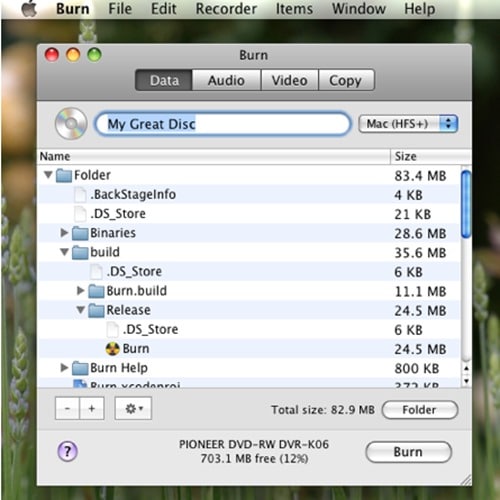 If you're looking for one of the simplest software for burning DVDs and CDS on your Mac, then Burn is the best option to go with. Using this software you can create data discs with advanced data settings like, file permissions, the disc icon, file dates and more. Not only this you can also video and audio disc with worrying about conversion issue. And last, you can also create your personalized DVD video discs using themes .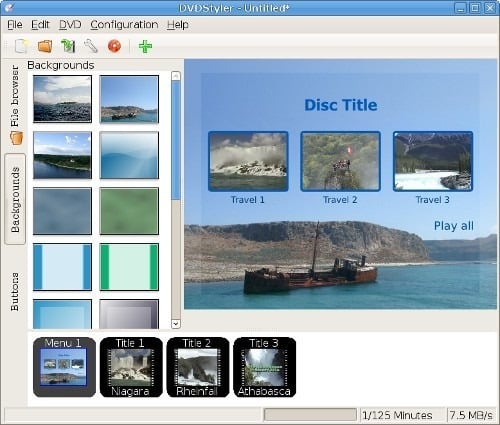 DVDStyler is an open source software cross-platform free DVD authoring application which you can create and burn DVD video with interactive menus. This application also has the option to design your own DVD menu and add multiple subtitle, audio tracks and lot more. DVD Styler also has the support of MPEG-2, MPEG-4, DivX, Xvid, MP2, MP3, AC-3 and other audio and video formats.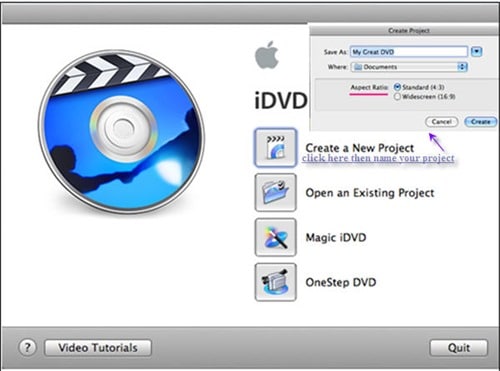 iDVD is an amazing DVD creation application for OS X which allow the user to burn QuickTime Movies, MP3 music, and digital photos to a DVD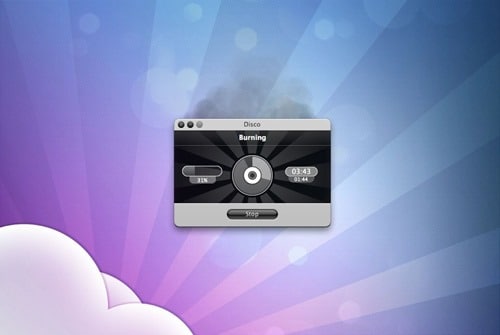 Disco allows you to burn optical media discs, and makes it a fun and amazing software experience.
7. LiquidCD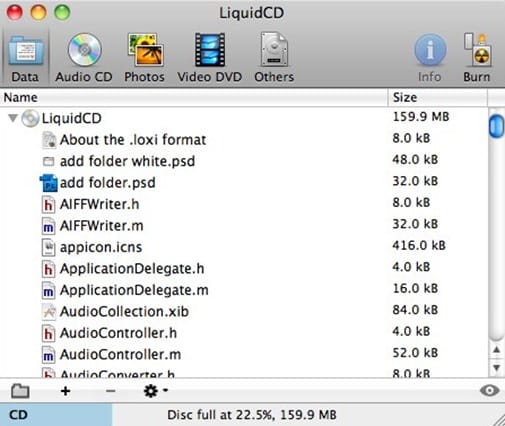 LiquidCD is a free burning Application for Mac OS X using which you can burn anything natively supported by MacOS (ISO, dmg, …), cue/bin, ccd/img, toc, nrg, cdi, mdf/mds, b6t/b6i, daa, gbi. Experimental support for .c2d and .cif.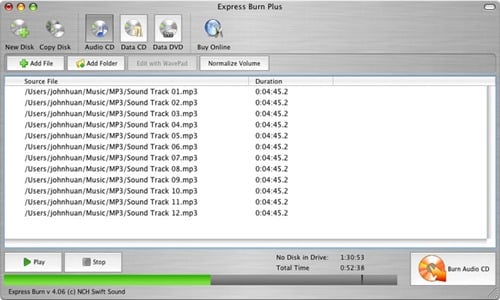 Using this free software you can create and burn audio or data CDs. Also burn DVDs, Video-DVD (Reauthor, or pre-Authored ones ) and Blu-ray Data discs and HD-DVD.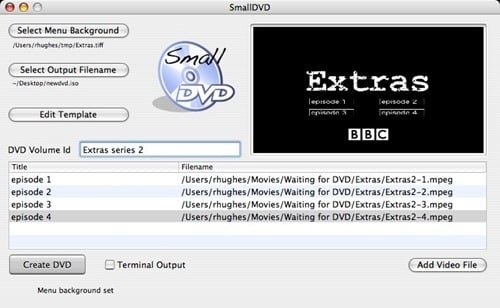 SmallDVD is a simple DVD authoring utility for MacOSX that will take video files and create a DVD image from them that can be burnt using Disk Utility.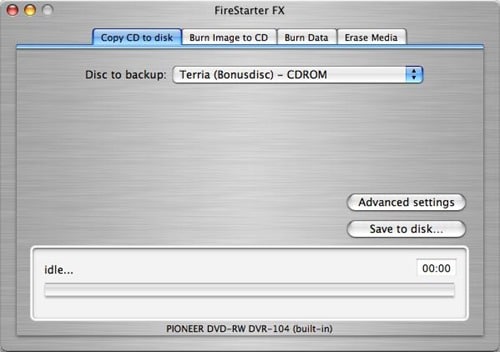 Using Firestarter FX you can copy a disc, burn data or an image and erase data from a disk. It also handles both ISO and CUE/BIN files, also have the option to create touch and fast-those files, read RAW and use CDDB for audio CDs.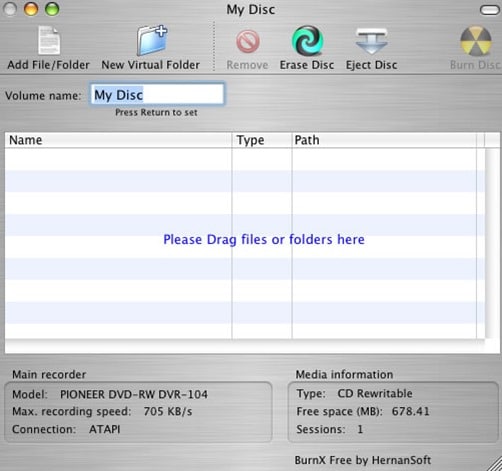 The burn is a free application which makes it very easy to burn CD's with multiple sessions in a hybrid format for compatibility with other platforms.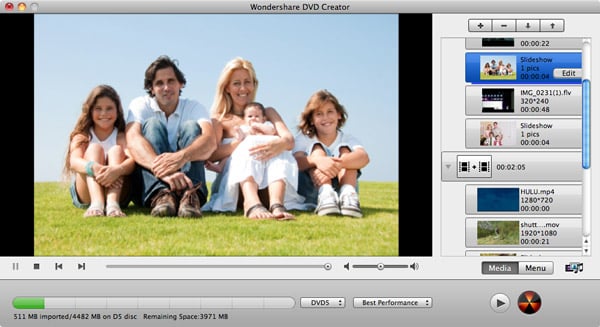 Wondershare DVD Creator for Mac is a powerful Mac DVD burner to convert and burn your favorite photos and videos to DVD so that you can watch any video. Using this you can create high qualities DVDs from all video formats, make eye catching DVD slideshow. You can also burn video to DVD for backup or sharing quickly and easily
So these are the 12 Best Alternative to Nero on Mac which we found are better to go with, but if you feel we forget to add any good name feel free to share with me.
(Visited 6,706 times, 1 visits today)