Every month brings some exciting new freemium games to enjoy. The good news is that you won't have to spend anything to download these games. The bad news is that you may just be tempted to make micro-purchases from time to time because you're having so much fun.


Here are the best of the new iOS Freemium releases in March 2015.
#1. Spring Ninja
If you've ever played the dinosaur hopping game on Google when your computer has dropped an internet connection, then you've got the basic concept of this game. Instead of hopping over cacti, however, the ninja hops through the use of a spring to land on tiny platforms that can be as hard to hit as that one spot in World 8 of Super Mario Bros.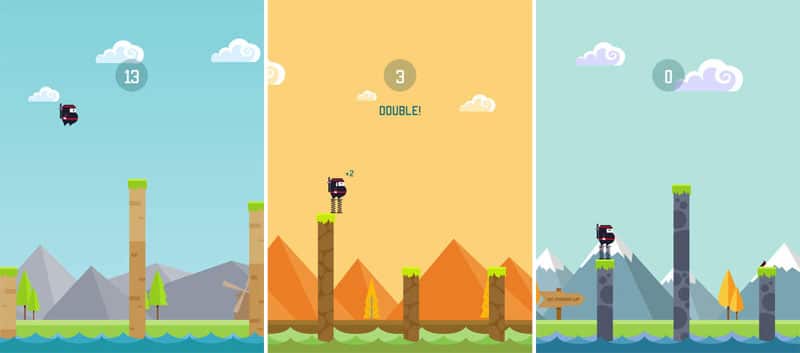 #2. Blood and Glory: Immortals
Most freemium RPGs are… well, they're lame. This one has a certain lameness to it as well with its setting in Roman times, yet the platform is still pretty fun to play. Become a Gladiator, a Barbaress, or a Warlock, equip your preferred weapons and armor, and then go beat up some bad guys. If you're used to the fighting engines that were used for games like Lead & Gold or Destiny, then you'll pick this game up right away.
#3. Dig A Way
The best puzzle freemium game of the month has you digging through levels to find treasures that have been painstakingly buried by someone who doesn't want you to find them. There are 4 different worlds and more than 70 levels to play, so you'll be busy for the next few weeks. You can't go back up once you go down, however, so it takes a little getting used to the gameplay.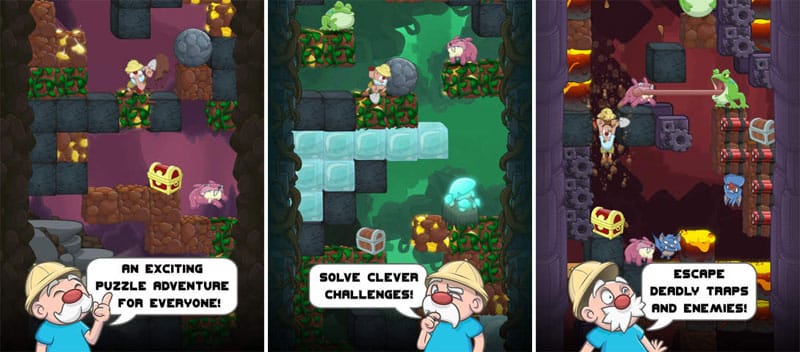 #4. Hovercraft
If you like Minecraft, then check out this new freemium app. You can build your own hovercraft in Minecraft style and then use it to race through various worlds. Collect rewards when you do well or just be like my kids and build hovercrafts to crash them. Either way, you're going to be having a lot of fun with this one.
#5. Waldo and Friends
There are lots of freemium search games that have come through over the years, but let's face it: there's only one true character to find and that's Waldo. He finally comes to the freemium world just like he did with the various search books you went through as a kid. You can connect the game to social media to search various levels with friends at the same time and daily missions offer rewards so you don't have to make micro-purchases… if you're good enough, that is.

#6. RAD Boarding
It's snowboarding, but you're in the apocalypse with no snow. You've got to avoid the lava to defeat various level bosses and may stop the end of the world from coming around. If you grew up in the 90's, then you'll enjoy the nostalgic feel of the game. That nostalgia includes a dial-up modem experience when trying to connect to the game server. If they ever get the bug fixed, then this game will definitely rank higher.
#7. Real Steel: Champions
Of course World Robot Boxing by remote control was going to be turned into a freemium game. Based on the movie, you'll get to build your own robot and then take on the competition. There are thousands of different ways to build your robot to eventually take on the final super boss and win the title. Some of the robots from the movie are in the game as well. This game has a unique charm, though it may not be for everyone.

The updates for March have been better than in months past. What freemium games are you playing these days? Share your favorites with us below.
(Visited 227 times, 1 visits today)