The most awaited event of the year is all wrapped up, with Apple unveiling the much hyped iPhone 7 at its keynote in San Francisco, as well as introducing a plethora of new hardware and software upgrades, such as water resistance, dual camera and no headphone jack.
The next-generation Apple Watch- the Apple Watch Series 2 was also announced, while the original Apple Watch (now called Apple Watch Series 1) has an up dated processor and a cheaper price. To quickly summarize the entire event, here are the 8 major announcements from the Apple event held on September 7:
iPhone 7 has a faster processor, water and dust-resistance, new home button
Apple's new iPhone 7 has a faster processor, a new updated home button (which is force sensitive, with responses differing on the basis of the force applied), and is also water and dust-resistant. The design is similar to the previous iPhone 6 model, but there are several improvements in the new model. For instance, the camera is carved out of the same aluminum to give a more seamless look and feel.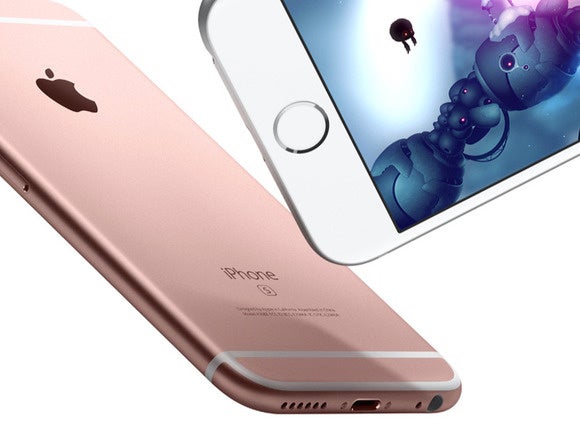 The retina HD displays in the iPhone 7 and iPhone 7 Plus are around 25% brighter than the screens in the previous model. 3D touch and enhanced color management are both available as before.
The new phones will be powered by A10 Fusion SoC, have extended storage and battery
The iPhone 7 and iPhone 7 Plus will be powered by a new A10 Fusion SoC, which Apple claims is the most powerful chip to be in a smartphone. The A10 is a 64-bit quad-core chipset, and includes two high-performance cores that run 40% faster than the A9 chip. It also has two high-efficiency cores with one-fifth as much power for better battery life, as well as a new six-core GPU that is nearly 50% faster than the A9.
Apple has also done away with the 16GB model, with the base model being 32GB and higher models having 128GB and 256GB of storage. The battery life has also improved, with the iPhone 7 having at least 2 hours more of battery during daily usage than the 6s and the 7 Plus having an additional hour of battery compared to the 6s Plus.
Camera upgrades, no headphone jack, new colors
Apple has gone for a total revamp of the camera in the iPhone 7. Following are the highlights:
Optical image stabilization
6-element lens
f/1.8
60% faster and 30% more energy-efficient 12-megapixel sensor
New image signal processor with twice the throughput of Apple's earlier ISP
Quad-LED True Tone flash
7-megapixel front-facing camera
In the iPhone 7 Plus, the dual lens camera is way more superior, with a new zoom feature that uses two 12-megapixel rear cameras — one with a wide-angle 28mm lens and one 56mm telephoto lens. The resulting technology provides a zoom feature that is hardware zoom up to 2x and software zoom up to 10x, and that too without any distortion of quality.
The iPhone 7 Plus dual camera setup also has a new feature that creates a bokeh effect enabled by the dual-lens setup, which creates a blur effect to the background in photos, making it similar to the photos taken by a DSLR camera. The depth effect can be enabled or disabled in the camera app, and you are even provided a live preview of the effect on the screen before you snap a click.
The audio update in the iPhone 7 is really the big news that is creating a buzz, for Apple has done away with the good ol' 3.5mm headphone jack. The new phone shave stereo speakers that are 50% louder than the old speakers on Apple's iPhones. So how will you listen to all your favorite songs on the new phone? We have Lightning EarPods for the same and according to Apple, Lightning is a better connector for audio. The new hardware upgrade also frees up space for other components.
Regarding the color changes, Apple has retained silver, gold and rose gold, but space gray has been shelved. Instead, now we have a new 'black' color and a high-gloss 'jet black' color. The jet black color will be available only on the 128GB and 256GB versions of both new iPhone models.
The new Apple Watch Series 2, original model to get faster processor and price cut
Apple launched a new 'swim-proof' watch, dubbed as the Apple Watch Series 2. It includes in-built GPS, a brighter display and faster processor than the previous Apple Watch. The starting price is $370. Meanwhile, the original model will have a faster processor and its price has been cut from $300 to $270. In addition, there is a new Apple Watch Nike +, a Nike-branded Apple Watch in four colors that is designed for runners. It is priced at $369 and will be available from late October.
Pokemon Go!
Great news for Pokemon Go fans! A Pokemon Go app will be soon available for the Apple Watch. This app will allow you to collect items from Pokestops, hatch eggs and alert you to nearby Pokemon (you will, however, still require your phone to catch the Pokemon). The app is expected to be available before end-2016.
There is a new Mario Game for iOS
Nintendo has introduced a new Super Mario Run game for iOS called Super Mario Run, making it the first iOS game featuring Nintendo's Mario characters. The game can be played one-handed and will be officially rolled out just in time for the holidays.
Apple Pay
Apple Pay will be launched in Japan in October 2016. A new wireless technology called Felica will be included in the iPhones and Apple Watches there. Apple Pay will also be rolled out in New Zealand in October and Russia in the fall.
iWork in real time
Apple iWork suite of software, which includes word processing, processing, spreadsheet and presentation programs, will now have real-time collaboration features for the first time ever. Such technology is already offered by Google and Microsoft in some form.
Apple's iWork package indeed allows syncing through iCloud, but it is mainly for one person to work on documents at a time. The software is available for iPhones, iPads and Mac computers, and is also available as a web version for Windows users.
(Visited 101 times, 1 visits today)