There are many ways to take CBD supplements, including oil drops, capsules, and vape liquids. However, there is one option that is proving to be immensely popular, and that is CBD edibles. There are a lot of options, so we will explore the most popular CBD edible products in this article.
CBD edibles differ from other products because they have a much more familiar feel, which makes taking CBD much less clinical. Edibles are often the top choice for people who are not used to taking regular supplements and have never used CBD before.
Another reason CBD edibles have become so popular is an almost endless range of products and ways to work CBD into one's diet. From CBD gummies to infused teas, there is a way to enjoy CBD for almost everyone.
Here are the top ten CBD edibles and why they are so popular.
#1 – CBD Gummies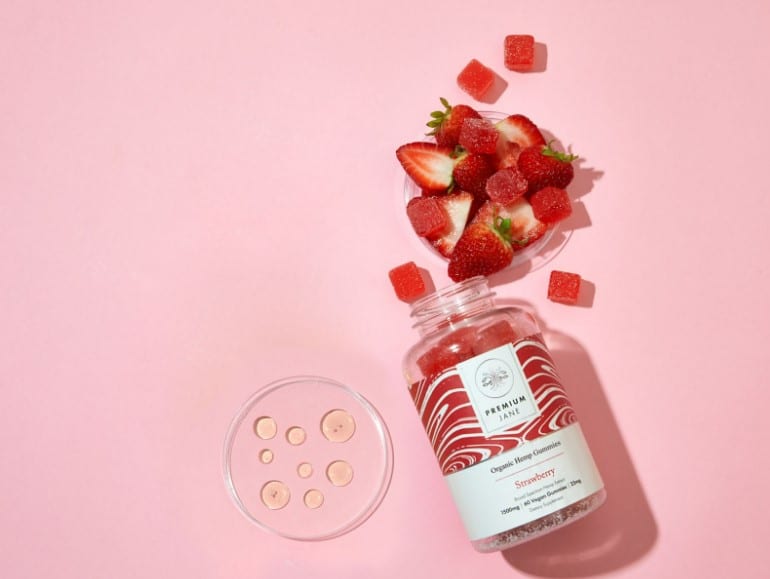 CBD gummies are the most popular of the CBD edible products out there today, and they are also the easiest to find in stores and online. Options such as organic hemp gummies and fruity sugar-coated CBD gummies are just a few of the ways people are working CBD supplements into their diet.
CBD gummies are excellent for making sure you take CBD daily and consistently, as they are super quick to use and taste just like regular candy. As a bonus, CBD gummies are usually discreet, meaning they can be used in almost any situation.
#2 – CBD Cookies
Cookies are a fun way to work CBD into one's diet while also helping you cut back on sugary snacks that often provide very little in the way of good nutrition. Most CBD cookies are made using recipes that aim to be as healthy as possible while still tasting great.
High-protein CBD cookies are a great example of how swapping regular cookies at snack time for a CBD alternative can help improve one's overall diet and nutrition. While high protein cookies might still contain chocolate, they often have low sugar levels and are packed with vital vitamins that the body needs.
#3 – CBD Honey Sticks
CBD honey sticks are a fun way to consume small amounts of CBD over a prolonged period. They are designed to be chewed or sucked on while they slowly release small amounts of CBD.
CBD honey sticks are particularly popular among people trying to quit habits like smoking as the act of holding and chewing on the stick forms a distraction and gives the mind something else to focus on. It is also thought that CBD can help you manage the adverse effects experienced when trying to give up addictive habits like smoking.
#4 – CBD Energy Drinks
CBD energy drinks are a popular option for people taking CBD to provide a quick motivational energy boost.
Most CBD energy drinks use recipes similar to those used in regular energy drinks, with the only difference being the addition of CBD extract. As a result, CBD energy drinks can provide all of the same great benefits of regular energy drinks only with even more noticeable benefits thanks to the addition of CBD.
#5 – CBD Chocolates
CBD chocolate highlight that taking health supplements does not have to feel like a chore and can be a fun treat to look forward to every day. CBD chocolates are perfect for people who find it challenging to work new habits and products into their routines.
There are many delicious options, including bars of CBD chocolate and chocolate-coated raisins.
#6 – CBD Mints
CBD mints are an excellent option for people requiring small but frequent doses of CBD. Typically, CBD mints contain a small dose of cannabidiol so you can snack on mints at regular intervals all day.
CBD mints look just like regular mint candies and even have the same minty fresh breath effects, making them the perfect after-lunch treat.
#7 – CBD Herbal Teas
CBD and other hemp-based products are known for their calming and therapeutic effects. CBD supplements are often taken in the evening to help with relaxation and sleep. Or, when faced with a stressful situation, the calming benefits of CBD make the adverse effects of stress much easier to manage.
Herbal teas are also associated with relaxation and are often enjoyed during the evening when people want to avoid caffeine but still want the warming sensation that a mug of tea offers.
CBD herbal teas aim to combine the benefits of herbal tea with the therapeutic effects of CBD while also helping you stay hydrated. This makes CBD teas one of the most popular CBD edible products.
#8 – CBD-infused Water
CBD benefits athletes and fitness enthusiasts in many ways and is becoming an ever more popular dietary supplement within such groups.
After a match or a long day of training, athletes often struggle with dehydration, making it difficult for the body to recover and cope with the strain it has been put under. CBD products are often packed with vital nutrients that athletes need to maintain good fitness levels. However, this does not solve the intense dehydration often experienced when frequently exercising.
CBD-infused water is the perfect solution for athletes making it super easy to stay hydrated while also taking CBD supplements. Many CBD-infused water drinks are designed with athletes in mind and come in sports bottles so that they can be sipped while working out.
#9 – CBD-Soaked Coffee Beans
CBD is famous for its energy-boosting effects and can be highly effective when used before a workout or when looking for a little extra motivation to help get through tedious tasks.
A wide range of CBD products are designed to provide a quick energy boost and a little extra motivation. Energy-focused CBD products often contain caffeine as a key ingredient to further enhance their benefits.
CBD-soaked coffee beans are an excellent way to combine one's morning coffee with the energy-enhancing effects of CBD to help start the day off right.
#10 – CBD Smoothie Mixes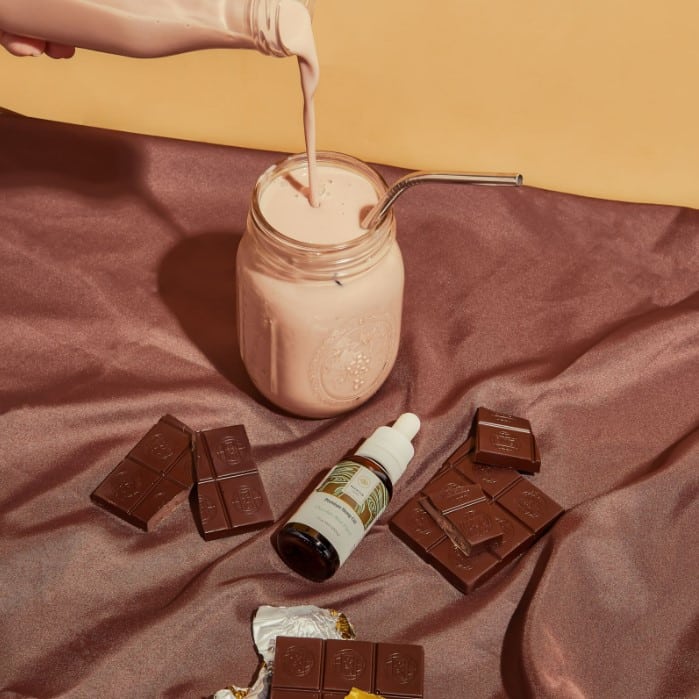 It is common for people to incorporate dietary supplements into their breakfast as this is often the only time of day that happens in a very routine way. It is, therefore, not surprising that CBD products like smoothie mixes and protein shakes have become so popular.
Protein powders designed to be added to fruit smoothies and ready-made smoothie mixes are great ways to start the day with a nutrient-rich breakfast and an energizing dose of CBD.
(Visited 158 times, 1 visits today)