Yesterday one of our female readers sent us a question i.e. What are some free Android Games for Girls for Download? So give answer to this question, we decided to gather some Android Games for Girls under same hood. Yea, not all of them are free, but we guarantee they are best.
We all know that games are the one of the best ways to enjoy and refresh our mind. And it doesn't matter whether you are playing games on your PC, Play station, Smartphone and some other mode our motive is fun and enjoy. But with the advance of technology Smartphone's with Android and iOS device getting to much heat specially for games and apps. Even girls won't be able to keep themselves away from trying out this platform for its flexibility, usability and more importantly, the diversity. Android Smartphone are very affordable in comparison to the iPhone.
We all know that iPhone app store has a variety of apps, but when it comes to games, especially games for girls than android has a great variety of games available on Google Play.
So what are you waiting for girls, check our opinion piece which is dedicated especially to you: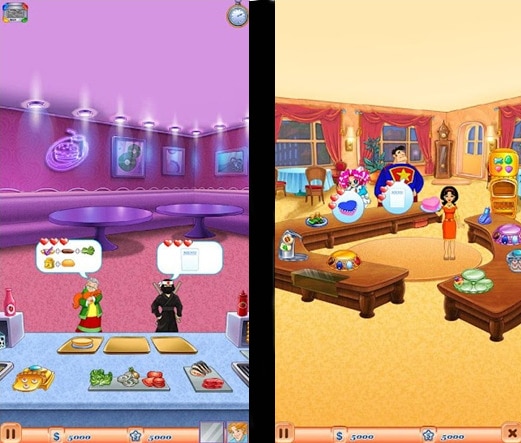 In this game you have to help Jill and her friends purchase, open, manage and upgrade four unique shops. Bake cakes, create floral arrangements and more in 100 fast-paced levels. I'm sure that the girls really going to play this game. This game also has two more premium version with same title Cake Mania – Main Street [Price: $2.98] and Cake Mania Celebrity Chef [Price: $2.98] with more level and upgrades.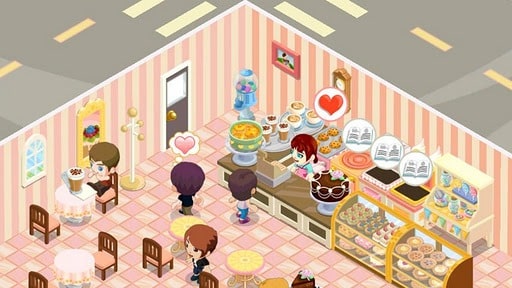 Bakery Story is another which girl would surely like to play in this game you have to prepare tasty baked goods and design dream bakery with friends. But keep that, don't forget to make your customers happy by choosing Stunning decoration and tasty pastries. Some of the key features of this game are listed below:
You can create your own bakery with your own unique style.

Customize and choose a top-class menu to suit your tastes

You can also invite your friend to be your neighbors.

FREE updates with new pastries, decorations, themes and more EVERY WEEK and more
Price: Free
3. Angry Birds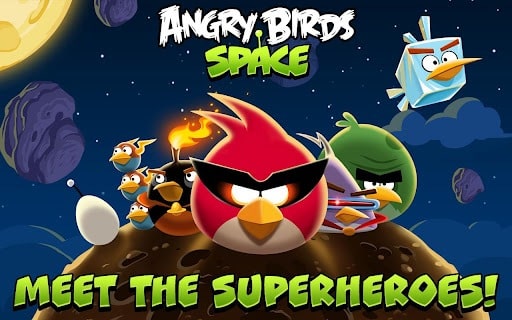 Angry Birds is one best game for every mobile platform which is developed for every age group and this game also deserve its name in the list of best android games for girls. This game has 4 versions Angry Birds, Angry Birds Seasons, Angry Birds Rio and Angry Birds Space. In all versions you have to dish out revenge using their power on the green pigs who stole the Birds' eggs and make them angry. This game needs logic, skill, and brute force to crush the enemy.
Price: All versions are Free, But Angry Birds Space also has premium version which cost around Approx 1USD.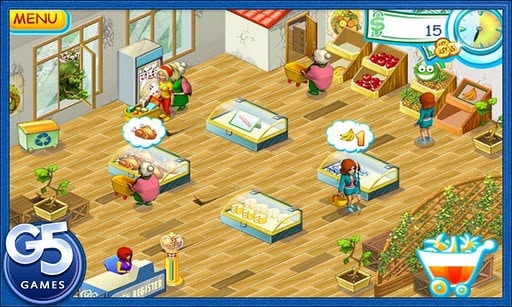 Supermarket Mania is amazingly highly addictive casual time management game with millions of players. In this game you have to help Nikki keep five stores stocked to the rafters with the provisions customers want, and show your adversary what a little hometown pluck can do.
Some of the key features of this game are listed below:
You can run 50 levels in story mode.

Five shops and seven types of customers.

Dozens of products to sell.

Over 20 accessories and upgrades for your shop and more
Price: Free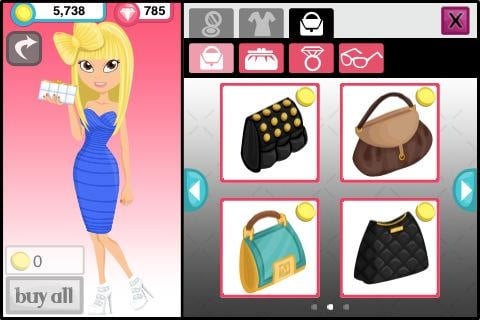 Fashion Story is a stylish android game for girls. In this game fashion-hungry consumers are on the sidewalk waiting for the doors to your hot new clothing boutique to open. Choose and stock the very latest fashions and designs, then layout the store and changing rooms before preparing for the shopping rush.
Some of the key features of this game are listed below:
Unlock trendy designer clothes and stylish accessory.

Showcase your style and creativity to design the layout

You can also give a free gift to friends by liking items of their stores.

FREE updates with new clothing, accessories, and boutique decorations every week!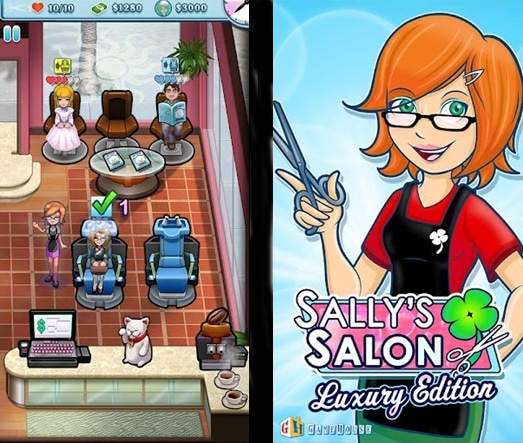 In this game enjoy the ultimate makeover of Sally's Salon in the Luxury Edition of the hit game. Enjoy fantastic features new to mobile, including 5 additional locations with exciting challenges, more customer types, extra trophies, enhanced visual effects and more!
This game also has a free version with name Sally's Salon Luxury Lite
Price: $2.98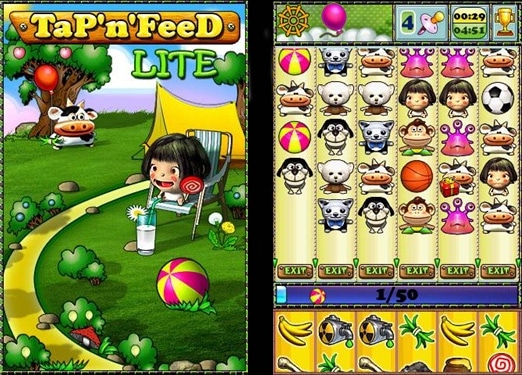 In this game you have to feel all kids as fast as you can get rewards. The game has Kid Mode for relaxed play with 42 levels, 6 power-ups, 2 game modes and online score tables and more.
This game also has a free version with name Tap'n'Feed Lite
Price: $2.98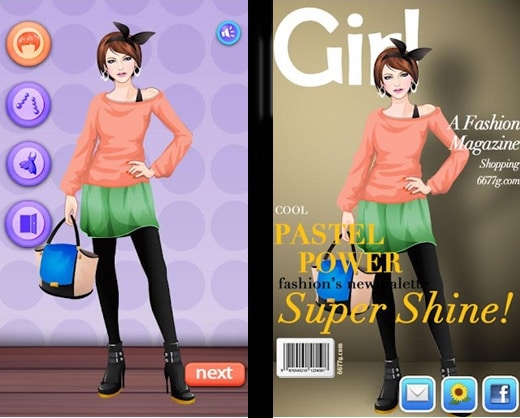 In this game you have to Dress up Cover Girl by using various beautiful shoes, jewelries, clothes, handbags etc. Begin to makeover, you will definitely become the fashion cover girl, as well as the super shine in the party and Barbie make up.
Price: Free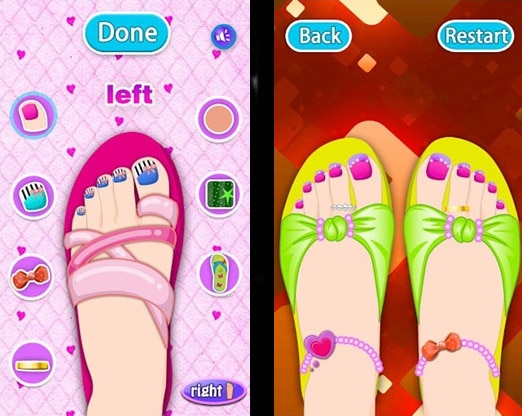 It's another fun game for girls similar to Dress up-Cover Girl but in this game you have to give makeover your toes and your beautiful shoes looks unique.
Price: Free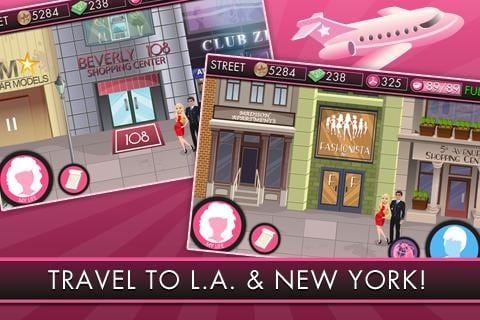 If you are addicted to shopping Or dream of being a supermodel Or Love to go on dates? Do it all and become the TOP GIRL. Then this game is surely your cup of tea in this game you can do modeling gigs, shop for the latest fashions, go clubbing & date hot guys and more.
Price: Free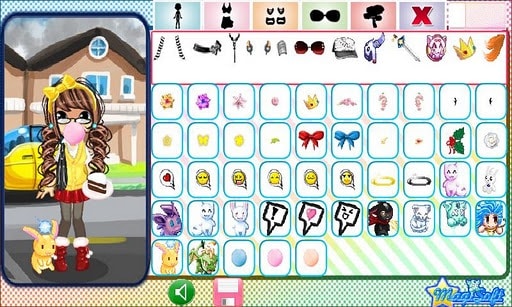 One of the Most Popular Dressup Games from Dream-Maidens. In this game you can create an avatar with over 900+ items and accessories to choose from. You can customize the stage as well as dress up the character. Make yourself, your friends, or a fantasy character with lots of different styles like cute, classy, moe, anime, punk, rock, goth, lolita, RPG, etc. Tons of options to choose from. Please take a look at the screen shots and lots more.
This game also has a free version with name Maidens Avatar Creator Lite
Price: $4.80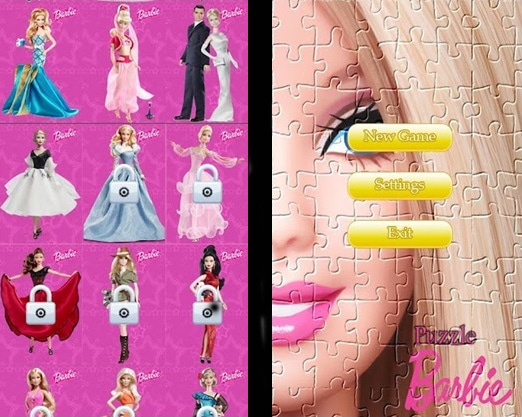 This is an amazing puzzle game for girls in which you have to drag the pieces to the right place to create the image of Barbie. This game contains 30 levels with beautiful images from Barbie. Simple, solve the puzzle to complete the picture of Barbie. You can also set images as wallpaper on your Android Smartphone.
Price: Free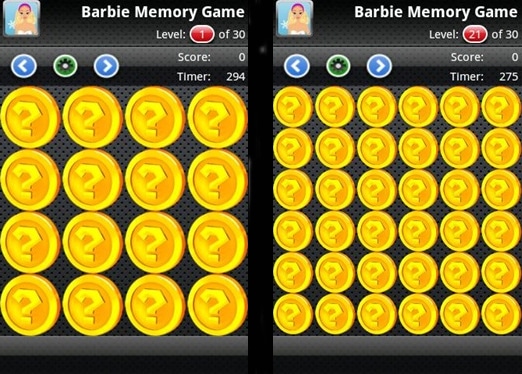 This game is an amazing game for those girls who want to play very simple play. In this game you have to find all of the same items to beat the level. Features of this game are listed below:
Friendly user interface;

New high score;

Share with your friends;
Price: Free
So these are the 13 Best Android games for girls available in Google Play. Why don't you try these and let us know which one you really liked. You can also share with us name of games which we forget to mention and installed on your Android device.
(Visited 64,597 times, 2 visits today)