If you're worried about security of your iPhone and looking for answers to question i.e. How to Protect your iPhone from Being Stolen? Or some way to protect your iPhone from theft, then you might love to read this article.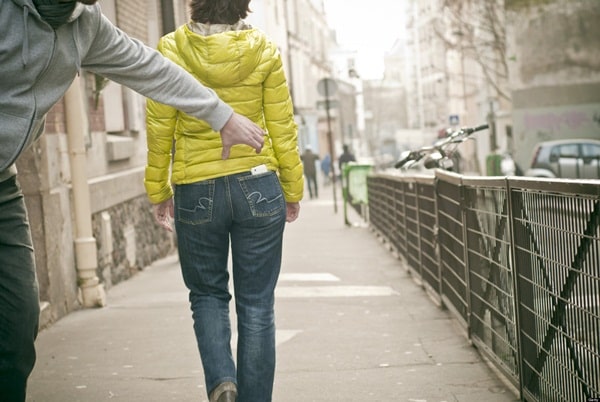 A cell phone is the thing that the thieves mostly want. You have heard a lot about cell phone theft. May be, you have become a victim too. When it comes to Smartphones made by one of the most famous companies named Apple, you should have to be very careful in order to prevent them from getting theft. The hottest item for the thieves of America last year was the iPhone. The popularity of this amazing technology by Apple has increased the thefts in the big cities of America.
You should take a lot of care in order to prevent your cell phone from getting theft. Following are some of the interesting and helpful tips that would prevent you from theft.
1. Activation Lock
Apple has introduced a new feature named 'Activation Lock'. This feature is designed to avoid theft. Whenever a thief tries to switch off a program that locates the missing devices without giving the password, this app makes the phone inoperable. This thing proves to be a really helpful tool to prevent theft.
2. Put It In Your Pocket
It has been observed that one of the best places for thieves to grab cell phones is the subways. They could easily grab your iPhone and run away before the car on subway closes. For this reason, it's better to keep your iPhone in your pocket when you are not using it or you are listening music. It doesn't mean that you cannot text or play, but be careful when you are on a place where there is a risk of theft.
3. Download Find My iPhone
All the iPhone users must have downloaded and installed this app on their phones. This amazing app allows iPhone users to locate and track down their phone after it get stolen. Police will reach to the thief who stole your iPhone with the help of this app. This amazing tool is also available for iPad.
4. Use Different Earphones
All of you have known that white colored earphones are a clear sign which indicates that you have an Apple device. So, it's better to choose other amazing headphones and ear buds like the Beats. They are helpful to save you from theft.
5. Always Be careful About Surroundings
Always mind your surroundings. If you are feeling alone on a subway, do not get nervous and go at the front where the conductor is sitting.
6. Tie Your iPhone To Something
Even if you think that your iPhone is safe in your pocket, it would not disturb you if you tie it or clip it with something. This would make it more difficult to pull it out.
7. Set Up A Passcode
Passcode is annoying for some people, but it is helpful sometimes. When a thief tires too much in guessing your pass, it will shut your iPhone off and will clear all the data. There is no need to worry as you can get all of the things back via iCloud.
8. Seal Everything
If you are not using the iPhone much, then you should follow some steps to get it back in your hands. Seal the gadget into something. If it takes time for you to take out your iPhone, then it would definitely take a lot of time for the thief to get it.
9. Be Efficient
Be intelligent and clever. Most of the theft happens when you drink too much and leave your phone on the floor or couch at a party. Letting your iPhone to the DJ simply meant getting it stolen. So be smart when you are in a party.
So these are some of the things you should do in order to minimize your chances of becoming a victim of iPhone theft. Also, if you have some interesting ways to protect the iPhone from theft, please share with us using the comment section.
(Visited 340 times, 1 visits today)