Looking for some legal Music Apps for your Android mobile. So here are ways to stream, share, and store music that is legal.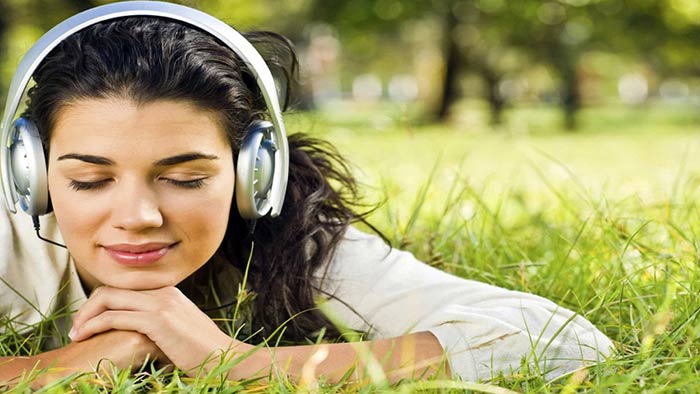 Lots of people daily search about "free mp3 download" apps for their Android Smartphone but 90% of those fall under a legal gray area (if not being downright illegal). But that doesn't meant that we don't have the variety of legal apps for this purpose. So we thought it helpful to show people they can still get good music without breaking the law or resorting to dangerous and illegal means.
Here are your legal options :
Google Music is an amazing music app from Google using which you are able to listen to all your music collection anywhere. Using this app you can add more than 20,000 songs to your personal playlist. Access your entire music library instantly with the Google Play Music app. You can also able to share full music with your friends and lots more.
Note : This is available in particular regions
Amazon is another popular legal way to shop music on your Android phone or tablet. Using this service you can play music stored on your device and play or download music stored on Amazon Cloud Drive (US-only). The free Amazon MP3 app for Android includes both the Amazon MP3 store and Amazon Cloud Player (US-only) or music player (UK-only).
Spotify is newly launched music app for android which brings millions of tracks . If you have installed this app on Smartphone means that your music is always with you. Get free access to Spotify Premium now! With Premium you'll get access to 15 million tracks from thousands of albums and artists on your Android device and lots more
Note : For Now US Only
Pandora radio is a personalized radio service that streams music on your phone. Using this android app you, can you will be able to hear every type of music. You can start with your favorite singer, song, composer and other category and Pandora will create a radio station for you.
If Pandora is not your taste, then you might love to use Slacker Radio for listening music for free, its totally customizable radio with over 100 genre stations. You can listen to free personalized radio on your Android device.
Shazam recognizes music and media playing around you. Tap the Shazam button to instantly match, and then explore, buy and share. You can Shazam as much as you want!
Last .fm is an amazing music site using which you can know everything about your favorite artists, find events, and share your music tastes and more.
This is android 3.0 app Listening unlimited music on your Android Smartphone and android tablet all you have to purchase a subscription. If you are a new user then you can try it for free.
Jango Radio Mobile is free, personalized radio that plays the best music by artists you love. Using this android app you can tune in to hundreds of expertly programmed genre stations like Top 100, Hot in Hip-Hop, Indie Dance Hits & more… All with far fewer ads than Pandora.
Digitally imported radio is an amazing music app using which you can Tune into over 37 Internet Radio channels for the hottest electronic music from genres such as Trance, House, Dance, Lounge, Chillout, Techno, Ambient, and many more.
Another music app which recognizes music blazing fast. Using this app you can also see lyrics move in time with the music. It also brings you free song streams, new artists, and more.
TuneIn lets you listen to the world's radio with music, sports, news, talk, and comedy streaming from every continent. Enjoy 100,000 live radio stations and 2 million podcasts, concerts or shows on your Android phone or tablet, all for free.
So these are best music app which is legal and free which you can you can use to listen music legally. And if you also have some other name which we forget to share with you then don't hesitate to share with us. But make sure that it should be legal.
Image Credit: Spicy Tricks
(Visited 206 times, 1 visits today)