If you're the one looking for a way to attach files, picture and videos from SD Card to Gmail and didn't get the way to make that thing happen, then I recommend you to check this article.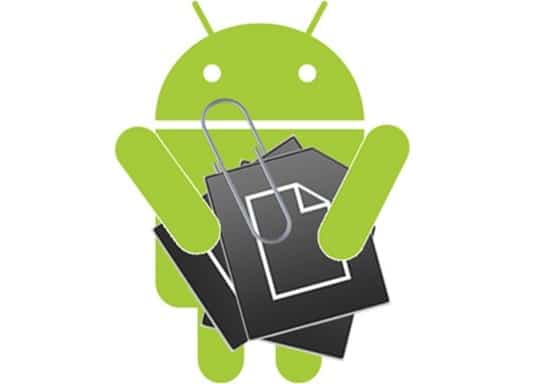 Sometimes you notice that you're not able to attach files or didn't get the direct way to attach files in the Gmail for Android. Well this happens because Gmail doesn't have any file explorer and it doesn't provide any option to attach file. But that doesn't mean you can't attach files. In this article I'm going to share with an easy tutorial which will teach you to attach any kind of file in Gmail without the use of external app. Also you can attach multiple files in one go.
So without wasting any second let us have a look at the guide below:
If you want to Attach Photo's in Gmail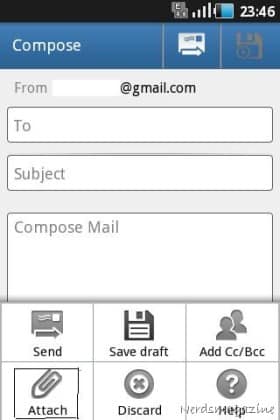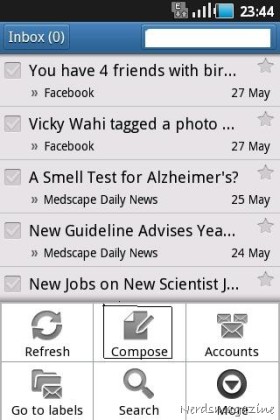 While in a reply or compose screen, tap Menu and then Attach. But it only allows you to attach photos though. But if you want to attach other files which is not an image, then continue reading.
If you want to add a particular file (Audio, Video)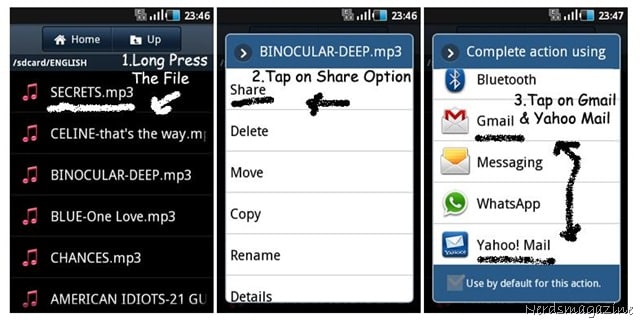 1. The first thing you need to do is search for the location where you file exist.
2. Once you got the file, a long press on it and you will get the option something like (Via Bluetooth, Gmail, Yahoo Mail and other Installed client ) to share files .
3. Choose Gmail and other email mode within which you want to attach files and click OK.
4. Now you will get the compose form with the file attached just fill the rest of details and click on send attachments.
Android Apps to Attach File in Gmail
With the help of this app you'll be able to send your friends and family anything, be it a music file , an official document or an Android application, you'll be able to select any file from an inbuilt file manager and attach it to your email. You can even attach multiple files to a single email.
2. AttachEmail
Another cool application that can help you attach any kinds of file on Gmail from SD Card. This app empower you to save any kinds of GMail attachments to SD Card.
With Gmail Attachment Manager, it is possible to upload any file as an attachment to your mail (in any mail client). This app will act as a plugin in your e-mail application in order to make it possible to upload any file as an attachment.
Trick within Android Mobile to Attach File
In this trick we're going to use Email feature of Android mobile. So check out what you need to do:
1. The first thing you need to do is open Email feature on your device.
2. Now enter the same login and password that you entered in Gmail.
3. After entering details click next, it will take few second to set up your account.
4. When setup is complete you will see your name and account name. If you want to you can also edit them and then click on Done.
5. After this your Email box will open, click the menu button on your device and select compose.
6. Here Email composer will open here you need to enter the email address of the person to whom you want to send files.
7. After that you will see a attach option using which you can attach files, pictures, videos, audio, captured image and lot more.
8. Select the file you want to send. You can also send multiple files, but keep in mind that you can only send files of 10mb at a time.
So these are some of the best ways using which you can attach any files to Gmail. But if you feel there is also an easy way to make an attachment then don't hesitate to share with us
(Visited 2,141 times, 1 visits today)