In today's article I have decided to cover answer to an amazing question i.e. Is there any similar sites like Google Play store to download Android apps? So, if you're reading in this article means that you're looking for something that I'm going to cover in this article. So keep reading.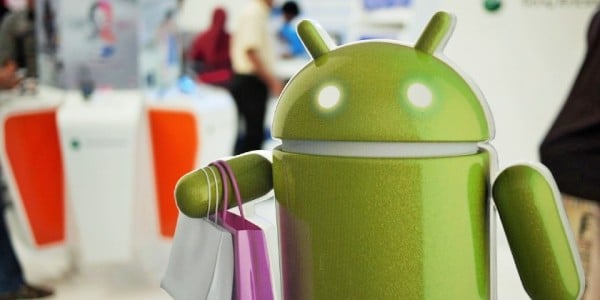 Google Play Store is one of the most popular place to download and purchase Android apps, as it has a plethora of apps in different categories. But actually there are lots of similar sites like Google Play store that you can use to download Android apps. So, if you're using an Android device that doesn't allow you to access Google Play store? Or you want to try other Android apps which doesn't match play store criteria? Not an issue, Android devices is not restricted to Android market, as you can download apps from different sources too.
In this article I intend to share with you some of the best Google Play Store Alternatives to Download Android apps, why don't you take a look at first one:
Why to Check Site Similar to Google Play Store?
There are lots of reasons that make you check Google Play Store alternatives and some of the are listed below:
Get Discount on Premium apps or give you money saving offer
Give

you

recommendation of some good app which never pop up in the Android market.
Provides you a small and filtered list of best Android apps for a specific age group or purpose.
Show

you

list of apps which are specifically designed for your country.
What are risk and issue to use Google Play Store Alternatives?
Like advantages, there are lots of demerits of using Google Play Store alternatives and some of the are listed below:
Big risk of Malware
Poor user experience
Delay in getting updates for Apps
Similar Sites like Google Play Store to Download Android Apps
A mobile application store for the Android operating system, both free and paid applications. You can Test Drive apps before you buy it.
Getjar provides new app recommendations for you every day and gives you free upgrades and unlocks in your favorite apps and games.
SlideME is the best alternative to Google Play, which offers a wide range of free and premium Android Apps from application developers all around the world.
On F-Droid you will find a repository of FOSS apps, along with an Android client to perform installations and updates, and news, reviews and other features covering all things Android and software-freedom related.
Samsung Apps is a marketplace that offers easy access to a variety of applications which are specially designed and carefully selected for your use in your Samsung smart device.
AppsLib, the application marketplace for Android Tablets. An alternative market for downloading Android apps to the device will offer paid apps, and in addition to the 2,000+ free apps in their catalog.
Using Mobogenie you can download and discover awesome Content for your Android device, and much more features. It has been devoted to the development and release of high quality Android synchronization software and applications.
Another good alternative and best way to find new apps in Google Play (Android market). Make the Android market usable, and find your next favorite app, live wallpaper or widget.
Using this portal you can discover the best Android apps which are optimized for your tablet on Google Play. We find Android tablet apps, so you don't have to.
Your site source for Android smartphone news, reviews, our own app store, forum, rooting videos, tips + tricks for getting the most out of your device.
MoboMarket is an interesting third-party Android app market, which combines a fully functioned app manager. Using this market place you can install those apps which won't be able to get from Google Play Store.
12.
AAOmarket
AAOMarket is the Android client of AndAppOnline.com application store. Users can download and install Android applications from AndAppOnline through the client.
Opera App Store offers a large number of applications for Android besides other mobile platforms. Appscan be downloaded directly, no registration is required.
Here on Apps Zoom you can download all available Android apps in the Google Play: browse among thousands of reviewed and rated apps, games and themes.
Yandex.Store is an app store for Android that allow you to search apps very easily.The Site has over 100,000 apps and counting, it also provides 10% of your total purchases returns to the Bonus account.
So these are some of the best Similar Site like Google Play Store to Download Android Apps. So give try to these alternative market place for Android and let us know your favorite out of them.
(Visited 28,357 times, 1 visits today)