Does anyone know CCleaner like app Alternatives for Android available over Google Playstore? If this is the question whose answer you want badly, don't miss to read this article.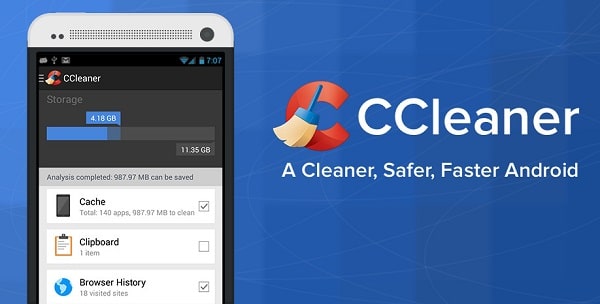 Android is Linux based operating system, therefore there is no need for a registry cleaner, but with the constant install and then removal of apps sometimes I feel there must be some sort of footprint left behind which needs deleting. By keeping this thing in mind, I started searching some CCleaner like best cache cleaner apps for Android Phone, as officially CCleaner is not available on any mobile platform.
Check: How to Download CCleaner for Android Mobile and Tablet
Now when I stop my search on play store I find a wide range of cleaner apps for Android. In this article I'm going to share all of them, which really do what they say, so without further ado, why don't you check the first one: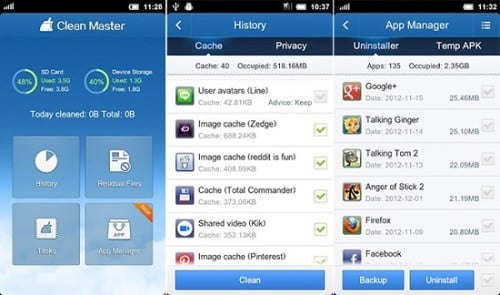 Clean Master is a complete optimization manager which is already used by over 100,000,000 people around the world. This app helps to improve device performance, removing junk and spam files and protecting against malware, trojans and viruses. So if you are facing problems like whether it's lagging, running low on space, or infected with malware. Try this app.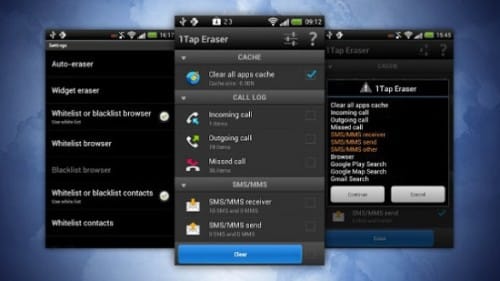 1-Tap helps you to clean all cache, search histories and calls log, also included a defaults cleaner. There are four cleaners included in this app. Cache Cleaner, History Cleaner, and Call/Text logs Cleaner help you get more free space for the internal phone storage by clearing apps cached files, data files, or search/navigation history records.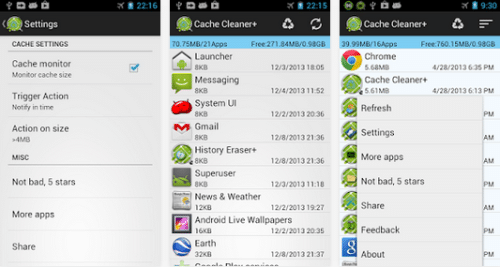 Cache Cleaner+, this is newest and the best cache cleaning tool on the market currently, which keep you phone cleaning and using more smoother. Whether your phone is running slower and slower, and more use of a battery try Cache Cleaner +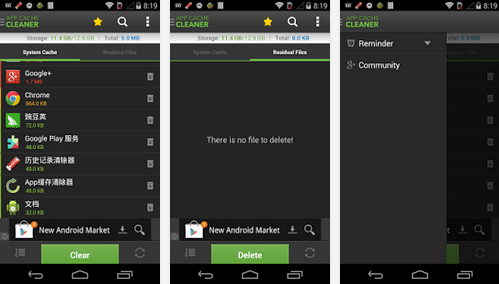 App Cache Cleaner, a quick tool for clearing application cached files. One Tap to clean all cached files for getting more available space. You don't have to root the phone anymore. This app can free a lot of storage memory, free phone internal memory, get more internal ROM storage and more.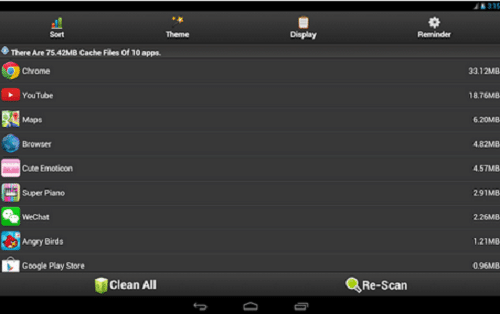 Cache Cleaner Easy is an android system tool which can clean useless application cache files, it could save your phone disk space and make your phone speed up.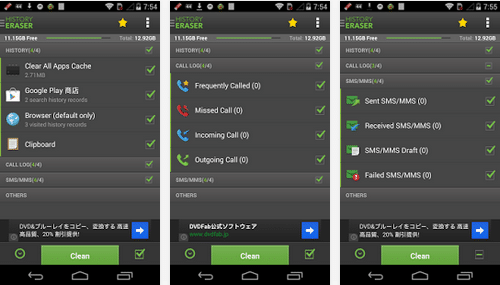 History Eraser can clean history of apps with only one tap. It's similar to the "ccleaner" on PC. It can help you to protect your privacy, and it can also help you to free up the internal storage. No root premission required!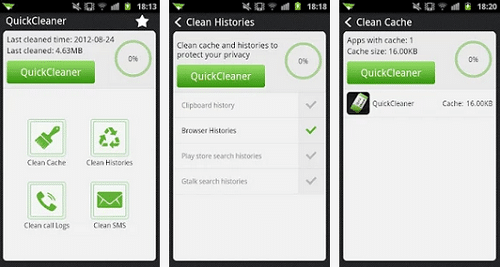 Quick Cleaner helps to clean up all cache and histories to speed up your phone and optimize its performance. The four main functions to help you clean search histories, cache, call logs and text messages. Free your device memory and protect your privacy.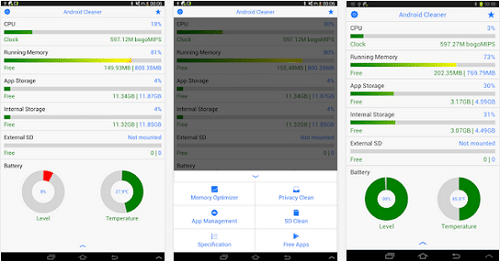 An excellent lightweight, clean app in Android, boost and optimize your Android device by a couple of clicks. This app provides you lots of features like app cache cleaner, history clean, adware scan, memory scan and lots more.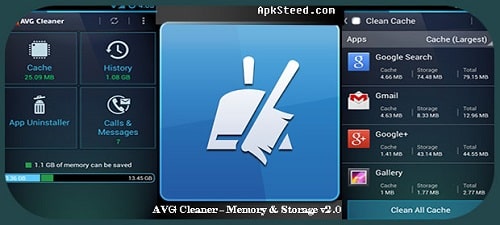 AVG Cleaner lets you quickly erase, clear and clean your browser, call and text histories, as well as identify and remove unwanted RAM cached app data from both the device's internal memory and the SD card.
CCleaner like App Alternative for Rooted Android Mobile [Cleaner Apps]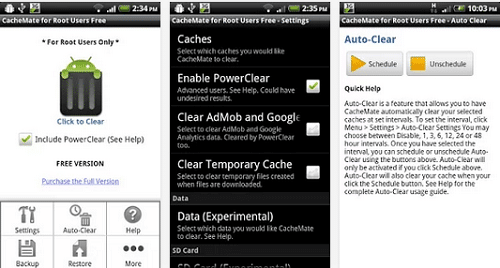 The best cache cleaning app for Android that helps to clean more cache than any other cache clearing app, guaranteed. If you want to get full access to features you can try the pro version of CacheMate just by paying $1.00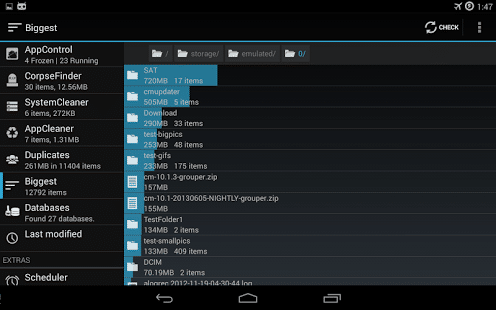 SD Maid is a system cleaning tool that helps you keep your device neat and tidy. Just choose a tab, press check and then either click a single item to delete or press the clean all button. It's just that easy. If you've had issue join this thread.
These are some of the best CCleaner like Apps for Android, which are counted as best CCleaner Alternatives for android, so give a try and let us know whether you like it or not. Don't forget to share your favorite app.
(Visited 6,795 times, 1 visits today)