Today's article focuses on the tryst with the most coveted applications on the play store, that is, the android games for all of you to play. Games as you already know it is something that gives immense pleasure to everybody. Brace yourself as advances in android have now made it possible that you can even play the high end games on your Android device.
Update: Writer is updating this article every hour, So don't forget to come back again to check some new names
A genre I feel is as important as the human comfort factor is associated with it. While some love action some have an absolute dislike for it. While brainy and strategy games are considered mind consuming, some players devour puzzles and build high scores around it.
Here, our team has made sure that the games in each category give you a temptation to try and use on your androids. As they say beauty lies in the eyes of the beholder, these games select from a plethora of applications in the play store sea.
Best Adventure Games For Android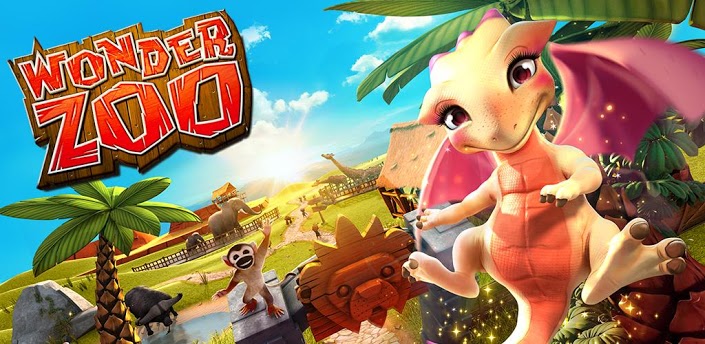 The first section embarks the adventure games available on the play store which can be readily downloaded and played on your android devices. These games are specifically crafted for the daredevils who dare to go beyond the regular norms and believe that thrill and risks are a part of a life. People ready to experience new worlds and who have the ability to take a stand will love these applications for sure.
Developed by Glu Mobile and priced absolutely free this game is an adventure packed to the core. Samurai vs Zombies Defense take you to a scenario where you have to defend your kingdom from the zombie attack. A little strategically inclined the game has everything one can possibly ask for. In both defense and attack modes you can either be a life saving samurai or an attacking zombie.
Celebrating their 10 year anniversary of the most popular crime game, Grand Theft Auto, Rockstar Games have come up with an avatar for the play store and Android owners exclusively. The game is priced at $5.03 giving your notorious brain a chance to explore a new world blessed with the freedom to do whatever you want.
Adventure and combat go hand in hand in this First person shooter game. Modern Combat 4: Zero Hour is designed specifically by Gameloft for this purpose. Personified warfare will surely build up a war like dramatic intensity on your Smartphone. The application is paid and can be bought from the play-store at $7.26.
Dive into the wild here at Wonder Zoo, where you have to Rescue Animals and other zoo inhabitants of the wild from the poachers. The game is free for everybody to have fun in this Jungle Safari.
5. Zombie Evil
Another gem of a zombie game I played and this cannot be missed at all. The best parts are the zombie shooting and the heroic feeling in saving the world. Zombie Evil is free to buy from the play-store.
6. Temple Run 2
In the Game you've stolen the cursed idol from the temple, and now you have to run for your life to escape the Evil Demon Monkeys nipping at your heels. You can also try Temple Run
In the game you have to dash fast, as fast as you can by dodging the oncoming trains! Also help Jake, Tricky & Fresh escape from the grumpy Inspector and his dog.
Suit up with a selection of the coolest jetpacks ever made and take to the skies as Barry Steakfries, the lovable hero on a one-way trip to adventure
Best Racing Games For Android: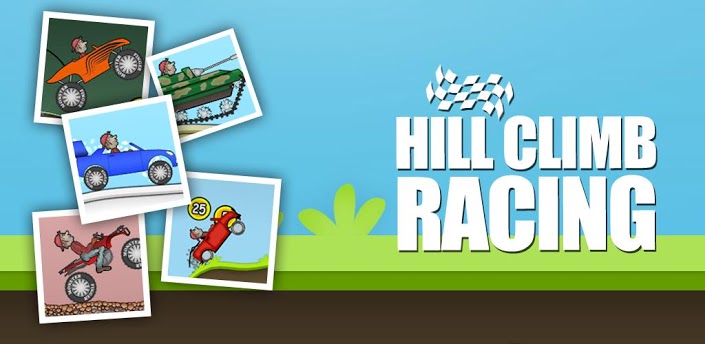 The fortunate few who moves fast and do not like to slow down, racing is one hell of a hobby. Applications have come a long way from the Roadrash days in terms of speed dynamics and real environments for racing are now being developed on Android. For those who believe, speed is the mantra and who are not afraid of falling I recommend these racing games.
You can visit here to check: Best Racing Games for Android in 2014
1. Drag Racing
Drag racing is the best racing application if you love this format of racing and winning. Millions of drag racers are already hooked to it when I played it for the first time. You can upgrade cars, personalize them with the features you want and the best part is that it is free.
Hill climbing game now comes up on your Android device. This game is a favorite pass-time and is very addictive as well. The game has 3 types of car and 6 types of hilly terrain and most importantly free to download.
3. Speed Night
Have the amazing glittery lights allure you into midnight racing, where you operate your car by touching the screen. Winning races give you coins which are a key to unlock new cars and get better ranks on winning challenges.
Beach Buggy Blitz takes you to a beach where you can drive your buggy to the depths of the tropics. Smash them under the wheels what ever comes in your way. Explore caves, swamps, crabs and temple ruins. The application is free to download and have fun with it.
The second installment of the Raging Thunder series is a free Android application which takes you for a ride. Ride through abandoned temples, tropical beaches, snow-covered mountains. Everything is 3D graphically enhanced and this intense and fast-paced game has a multiplayer function also.
Hit the speed of heat in the newest, fastest, most visually stunning edition of the famed Asphalt series. This game featuring Drive 60 different cars and you can also gear up to race on 15 tracks set in real cities around the world with new tracks.
Best Music Games For Android: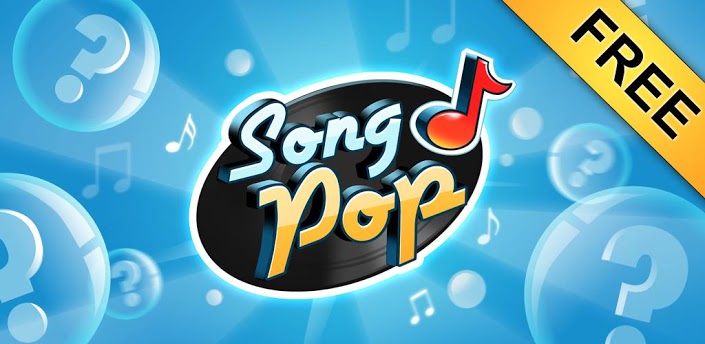 Music is the language of life. While some rockstars devote their life to it, most of us are happy listening to the songs and the tunes. Even Hollywood is enthusiastic at producing musical projects time to time. Android sound API's and libraries came to the rescue and application developers did the magic of coming out with so many good musical games from that.
The first reaction I was blown over by the game-play, design and simple interface. I was amazed to see that SongPop is actually free. I chose the 90s collection and guessed most of the songs. It also makes you aware of so many good songs that you missed out as it has songs of every genre for you to guess. The best part is the challenges involved in it where you send difficult songs to your friends to guess.
2. Tunewiki – Lyrics For Music
This app does to songs what Nirvana did to rock. TuneWiki as the name suggests, is related to the information and data about the songs and tunes. Play music with scrolling lyrics and does not miss a word. Another latest feature and their USP(though the app is totally free) is the Lyric Art, where you can choose their templates to adorn lyrics on them.
Guitar Solo:Lite is brought to you by Coding Caveman which is an apt jamming session application for all the guitarists out there. People do not mind switching with technology when everything is going digital. The sounds are kept intact and chord library is available for learners to practice. Price is free.
After a stressed out day from work or assignment submissions in college, one only wishes to relax and rest. Sounds to sleep brings you natural rhythmic tunes which calm your mind and put you to sleep. Natural sounds like rainfall, sea waves and water currents is much soothing and helpful. The app is absolutely free and available on the play-store.
5. Real Drum
Drumming on Android brings you a fun experience, of playing and beating drums live. Multitouch support and colorful drum pads make your Smartphone an attractive drum kit. The application is totally free and is appreciated by all the drum enthusiasts.
A music game with full of greatest melodies and most favorite KPOP idol.
Best Sports Games For Android: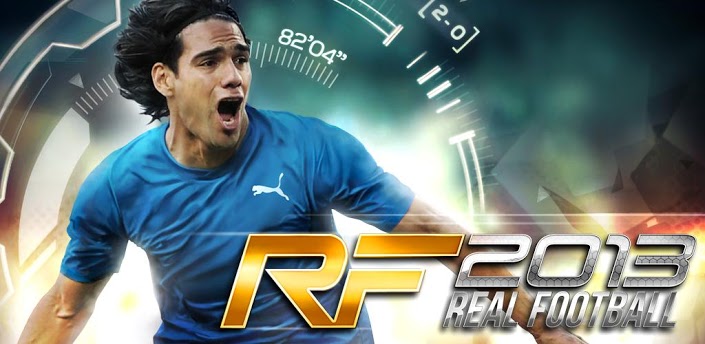 All work and no play makes Jack a dull boy. Sports are an integral part of our life. We our social animals and playing sports is a passion for most of the people. There are n number of sports played all over the world. Android games have these top sports games for you to play your favorite game on the phone.
You can visit here to check: Best Football and Soccer Games for Android
Hail all the football lovers. I am personally in love with this game. Soccer simulation is best presented -in this app. Take control of your team and develop your club. Various modes and championships to overcome challenges and win will make Real football your preferred game, and it has impressed with the previous editions too. Download it for free.
Now be a golfer by practicing on your phone, where the clubs are trendier than the actual ones and golf adventure. Lets Golf 3 is free to download where you can create your avatar and challenge your friends and opponents for a golf game. Tournaments are also hosted.
Self proclaimed No.1 pool game in the android market which lives up to its name. With high score building challenges and 3 modes to play, it has a lot to offer, still being a free download game. The single player mode is fairly filled with obstacles. VS mode boasts of talented opponents to face-off which are computer AI operated or vs player can be played. Arcade mode is no rule's mode where you need to pocket the balls according to the cues given.
4. 3D Bowling
Italy games developed a stunning looking and effective 3D Bowling game on Android. Drag the ball and flick with your finger to bowl. Special features are colorful balls, detailed stat tracking and the bowling alley. 3D Bowling is a free application on play-store.
NBA lovers are in for a treat, here comes the best of them all, basketball. Shoot the balls and win. 11 backgrounds to choose from. The game is simple to play and fun to shoot the ball in free-time. Basketball shoot application is free.
6. Skater Boy
Skating is one of the riskier sports, but if done safely and with practice one can show some cool moves. This game features 90 cool and addictive levels with various cool tricks to learn and master. Skater boy is free and for everyone who enjoys skating.
Best Strategy Games For Android: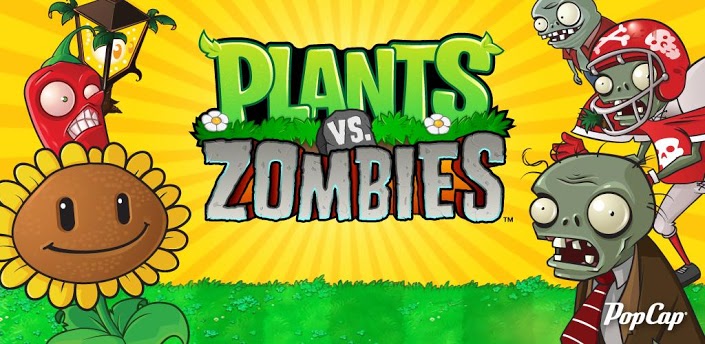 Here is the list of the top strategy games for Android devices:
Zombie attacks your house and you have to use your plants as weapons to stop them from invading. Plant defenses against them to combat the zombies. The game has so many levels to overwhelm you as you go on playing. Priced at $1.02 I feel it is a must play game.
2. Robotek
Now you are a robot with a slot machine, you have got all the powers you can think of. Protect your people and gain experience from every battle as you play. Robotek is free to download and play initially, though, as you go on playing, you do have to pay for in-app purchases.
Making a strategy to recruit the best combat members for your team and who shoot and attack the enemy accordingly. Assemble and go for a mission and defeat your enemies. Hothead games have developed this game and kept for free.
Free and equipped with a great interface Modern Conflict is an incredibly addictive strategy game on Android. Plan and think a strategy to win the game and there is a special campaign mode, which engages missions across Russia, China and America!
Devil's Attorney is an 80s era themed strategy game, as a defense attorney in which you have to free your clients and use the money to buy accessories and new furniture for your apartment. Unlock new courtroom skills as you proceed further. Just pay $3.06 to buy on play-store.
Best Simulation Games For Android: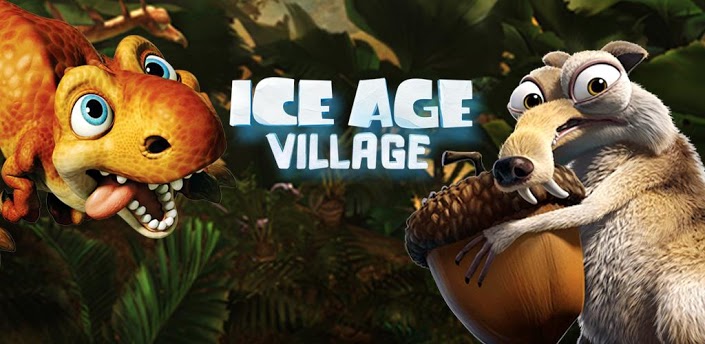 Android is a home for so many simulation games due to the clarity of the activities that run in the background, developers can easily play with those to make an advanced game on the mobile platform as well. Simulation games are of many types, but I have picked the best out of those in Google play.
Shoot and kill people from long-range rifles and fulfill the objectives of the contract killer. The app is free in the market and you get a sniper, assault contracts and a weapon kit to show off.
Animated movies are the best examples of stimulated environments. Enter the Ice Age universe and build your own village, animal species and decorate it. The app is free.
With great power comes great responsibility. You have to land on the flight decks without crashing. This free simulation game is very challenging and stunning in graphics.
Build up parks for free, themed on prehistoric era and having jovial prehistoric rides to enjoy. Be the best amusement tycoon of Stone Age.
5. Fashion Icon
You are Paris and its all a fashionable affair with this Android game. An application targeting all the ladies out there and a challenge to become the top model and win fashion missions.
Best Action Games For Android: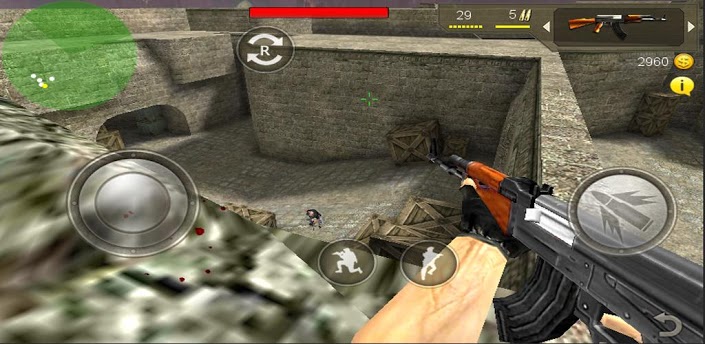 Lights Camera Action! Our lives would be so bland without action. Action is the spice of life and action games are appreciated be it Shooting, Super-hero or any other mission games. We have picked up the best of the lot in the play-store action category.
1. Sky Safari
Two things about Sky Safari: Excellent graphics and Endless fun. Download this $1.02 application and go on a ride with the animals, avalanches and action. You never get bored playing it is infinite hours of fun.
2. Rail Rush
A free and epic action application, where you accelerate through these insanely fast lanes, while tilting and swiping to escape from the hurdles on the path. Collect all the gold nuggets and gems from the mine.
Battle your opponents with Gun in this free application. Build with realistic scenarios, terrorist attack like system where you have all types of weapons to knock the enemy down.
4. Punch Hero
Talking about action how can we not throw punches. This free boxing app lets you hit your opponents with jab, hooks and uppercuts. Learn skills and win challenges. You can customize the boxer as your own avatar also.
With the word super come super powers in our hero. He has special abilities to destroy opponents and pass the obstacles. Battle the evil forces in this free to download action game.
6. Fruit Ninja
Swipe up across the screen to deliciously slash fruit like a true ninja warrior. With three game modes in single player and worldwide Leaderboards using Openfeint, the addictive gameplay will keep you coming back for even higher scores. You have to pay $1.22 to get this action game on your device.
Minecraft is about placing blocks to build things and going on adventures. This Pocket Edition includes randomly generated worlds, multiplayer over a local Wi-Fi network, and Survival and Creative modes. You can craft and create with your friends anywhere in the world so long as you have hands spare and battery to burn. You have to pay $6.99 to join this adventure
Best Card Games For Android: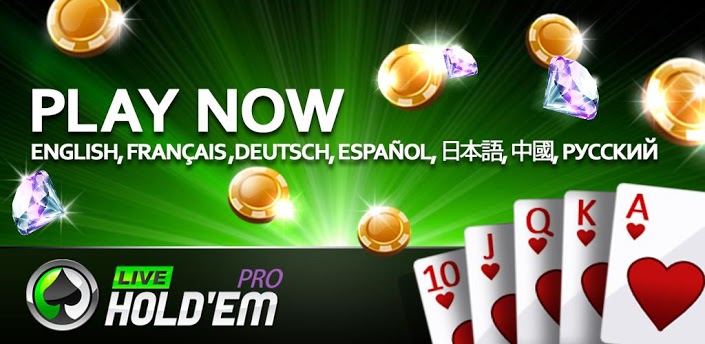 Playing cards were the first most popular computerized games. It was one of the earliest games on the Android platform as well. Here I highlight different card games with the best game in each section.
1. Spades Free
Try this so you can know the Ace of spades and the card trick. The game is free and backed by classy graphics giving it a Casino-like feel.
2. UNO Free
UNO is the classical card game which is played with friends and family. The game's mobile avatar is very nice and competing against friends is easy as most of your friends own android.
Fast tables, best poker on android market, you get to play against millions of online users on the go. The poker is available free online and one has a good chance of winning as there are many tournaments hosted too.
4. Solitaire
Handled the old concept in a better fashion as screens are small yet the game is still very user-friendly and you keep on playing it with the same zeal. MobilityWare's Solitaire is a free download.
This application will take you to Las Vegas. Blackjack 21 is the most popular game on Android when it comes to gambling.
Gambler's paradise, Bingo Heaven is a must played game when in wagering mood. You will not be disappointed. Enjoy this free bingo game.
7. Zynga Poker
Zynga became a household name with the welcome bonus in its poker game. Players were attracting a lot as winnings was a culture at Zynga. Enjoy both 1-on-1 Poker mode and Sit-N-Go Tournaments. Download free.
Everybody's game, Gin Rummy caters all types of players. From beginners to expert all the levels are designed like that. The card game for 2 players is free to download on play-store.
Best Board Game For Android: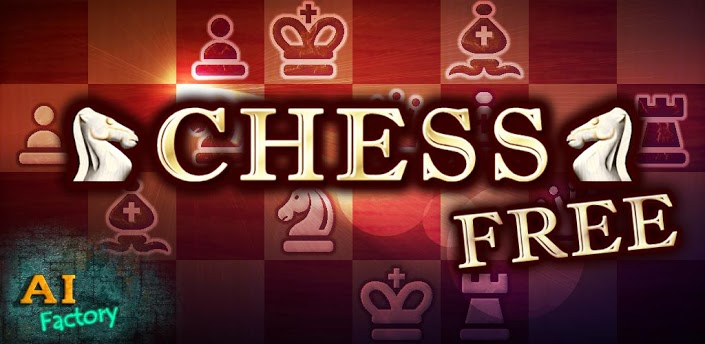 Board games were played regularly before the invention of the chip came. Chips changed the board games as they were later transformed into computer-format. Mobile has big screens and these board games can be played with ease, that too with many players together over the web. Best among the lot are:
One of the oldest board game now goes Android. AI factory has developed a superb game which has a strong AI thus require skillful game-play. The game is free and has 5 difficulty levels.
2. Chess Free
Chess ranks's out to be the most successful and respected board games. Chess free on Android has a good game-engine and has levels to proceed on your journey as a Grandmaster.
Developed by Zynga for Android, Wordsmiths and spell bees love this application. It is robust and gives you score on word-building.
4. Monopoly
One of the most played trade games. You can save games and continue later with 3 levels of difficulty and price $5.03 Monopoly all in all is a great game.
5. Sudoku Free
Sudoku gives you all the functionality of the paper-game at your fingertips. Play the four levels of Sudoku and if you are interrupted while playing you can come back to your puzzle which is auto-saved.
Another gem from the AI factory, Checkers is the best among this category. 10 levels packed with increasing difficulty, and 2 Checker piece sets and boards. Free on Android, designed for both Tablet and Phone.
Best Puzzle Games For Android: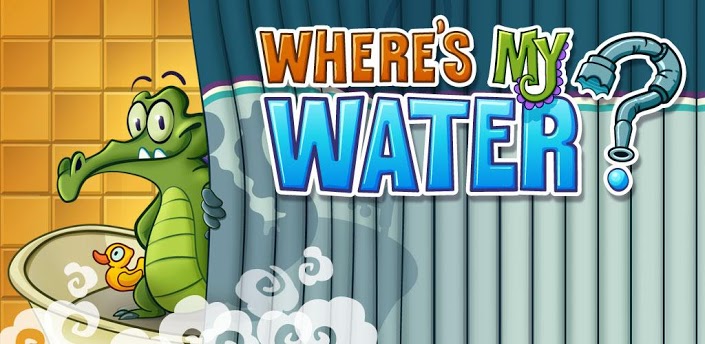 Men who do Mental Exercise, love puzzle excursions more than morning walks. Intelligence is not just in the IQ but in the genius of approaching the problems and then solving them. Here is the list of the top puzzles:
Get the red block out of the other block by moving the block pieces one by one. You touch and move the pieces and you solve the puzzle by unblocking the red 1.
Cutest match-3 puzzle game ever made and the best part is not that it's free, it ranked no. 1 in Google Play Korea.
You set out to explore as an alligator in search of water. Help him to get into water by playing smart and cleverly saving yourself from enemies like toxic ooze, algae and other traps.
4. Jewels Star
Match 3 or more identical jewels in this game. More than 350 levels are there to play in this free game and 8 different backgrounds.
5. Cogs
A very sophisticated and high quality game Cogs is a puzzle where you make complex machines by joining sliding tiles in 2D and 3D environments. Games has 50 such machines to be designed with 3 types of mode to play with. You have 150 challenges to clear and win in this game which can be bought at $2.98.
6. Flow Free
Connect colored pipes together, ensuring the water flow remains intact. If different color pipes connect or cross you lose as the pipes break. Download this free app which has 750 such puzzles inbuilt.
Rovio Mobile brings you Amazing Alex, which is for the creative and curious. Test your creativity by doing amazing jobs as Alex and enjoy it.
Best RPG Games For Android: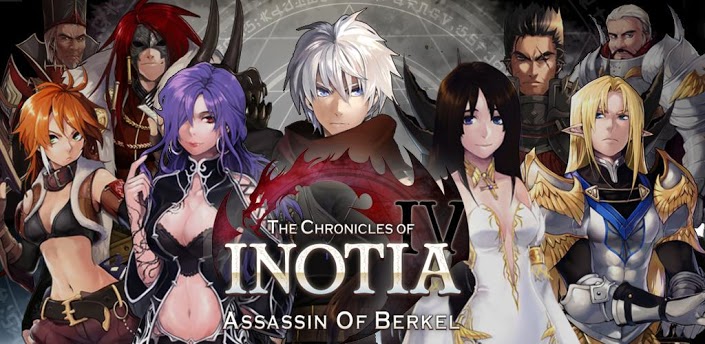 Time for some disguise and role playing. Essentially in the virtual world you are somebody else always, but here the environmental behavior depends on how you play the game. These are the best RPG games in Android Market.
You can visit here to Check: Best Role Playing Games for Android
One of the elite and character driven games Blood brothers is uniquely classified as the best game on android. With 8 roles to choose from and guide respective army with revenge written all over it, one tastes all of the mythology, warfare and combat in a free application.
2. Ninja Action RPG: Ninja Royale
Enact a ninja role and get to explore various worlds and use weaponry to attack enemies. The application is free on Google Play and gives you RPG feel to the fullest.
$2.88 is all you have to pay for the funniest adventure of your life. You play the role of a rogue names Bard who discovers, earns and shoots so much as he goes on exploring. Join hands with others and battle for coin and cleavage.
4. Inotia 4: Assassin Of Berkel
Heroic gaming on mobile with improved graphics and a new fantasy story lined up. Think of the battles and The Chronicles of Inotia come to your mind. The application is free to download.
5. Dark Legends
Time to embrace the dark secrets of life. Give rise to a Vampire nation and face demons, werewolves and warlocks. You have blood on your mind and the free game lets you enjoy the horror adventure to the fullest.
So these are some android games which I found are better and people love to play on their Android device. But if you have some other suggestion then feel free to share with us. I will definitely add those names in the list.
(Visited 4,452 times, 1 visits today)