If you are a real fan football and searching for some best Football and Soccer games to play on your android, then I got a list for your Android device.
Football is one of the most popular sporting event all over the world. I don't know about others, but I'm die hard fan of this game and don't miss any football game events, whether its World Cup of football, English premier league, La Liga, Bundus liga, Seria A, champions league and others. Also, I love to play football games on my Android phone, how much that games cost I don't care.
And like me, there are lots of Android users who love to watch and play Football game. So today I decided to gather some of the Best Football and Soccer games under the same hood which I personally play on my device to share with you.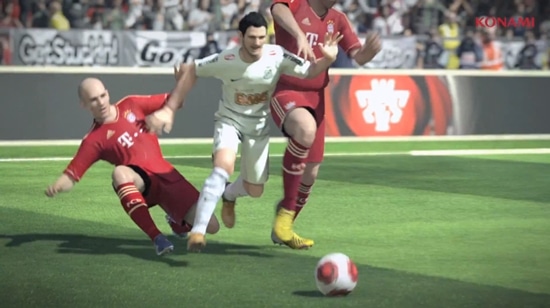 Take part in the most immersive free football simulation and show that you are the best on the pitch. Reinforce your team of champions by developing your club's facilities, hiring new staff members, dealing with sponsors and more.
FIFA 14 is the only officially licensed FIFA game on Android, which is also popular all over the world for its great graphics and features. In the game feel the excitement of every pass, shot, and tackle with new touch controls. Plus, live every moment of real-world football mastery.
Flick Kick Football Legends bring Flick Kick to all new heights with more diverse onfield gameplay, team building and management, and a multi-level league structure. Packaged in a vibrant comic inspired style filled with lively characters, quirky scenarios and rich animation, you will guide your team towards a highly sought after championship win to achieve legendary status.
Football Kicks features six game modes: Beat the Wall, Beat the Clock, Win the Euros, Beat the Goalie, Cross the Ball and the feared Sudden Death mode. You earn FK coins through playing, which will enable you to purchase yourself a customized kit, unlock extra stadiums and even get a new swanky haircut.
Fluid Soccer is an addictive strategy game that puts real-time tactical decision making at your fingertips. This game places you at the heart of the action, letting you call the shots and test your strategic know-how in a series of high pressure on-field situations where only you can decide the best way to beat the defense and carry your team to victory.
Price: Free
Best American Style Football Apps for Android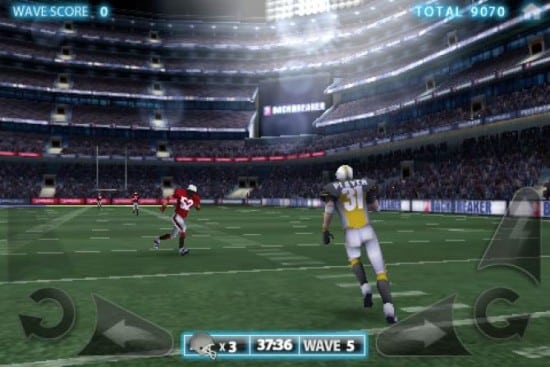 Fanatical Football makes you feel the pulse of the NFL season. Build your team and run the show on offense and defense with new and improved touch controls and game modes! Score touchdowns by running, passing, and making big hits on D with intuitive tap and swipe controls.
Step into the shoes of both GM and coach and train your players to be a pro team. Shuffle your offense and defense to find the ultimate roster and take on other teams on the field in multiplayer battles.
Jump into the action and sprint into the endzone in this new endless runner brought to you by the NFL. In game, pick your team, test your reflexes and see how far you can run – dodge linemen, collect stars and power-ups, and upgrade your player's abilities. Compete with your friends to see who can get the furthest!
So try these football or soccer games on your Android device and let us know which one you really like. You can also share with us the name of the game which we forget to mention in my this opinion piece.
(Visited 883 times, 1 visits today)