What are the best racing gaming apps for Android and this is your question about which you've flooded the Google search with your queries. Or you want to feel the real experience of racing games on your Android device, then must play these games
Author Recommendation:
It's true that iOS is providing home to many new releases to Racing Games for iPhone. But it doesn't mean that Android users don't have a variety of Racing Games for their Smartphone. There are lots of games which we can download straight from Google Play and have real experience of the Best Racing Games on your Android.
We all know that 2012 is On and Android users are searching some of Best Android racing games for their Android device. So to make the work easier for those users I made a list of the Best Racing Games for Android.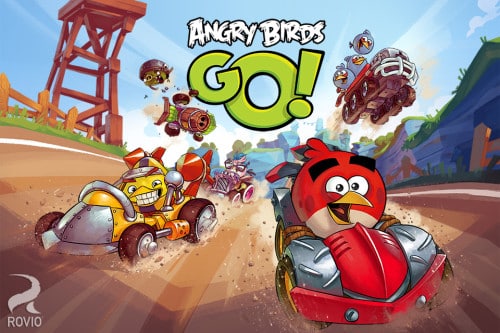 Feel the rush as you fling those freewheeling birds and piggies down the track at breakneck speed – with plenty of twists and turns in a thrilling race to the finish line! But beware! Look out for hazardous roads, mischievous opponents riding your tail and special powers to put the race leader behind the pack. Plus, go from soapbox car to supercar by upgrading your ride
Price: Free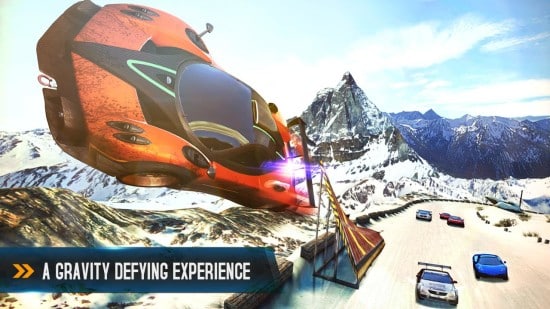 One of the most popular racing game by big brand in which you can with fastest dream cars ever created by some of the most prestigious manufacturers in the world. And everything you've ever dreamed of doing behind the wheel is here on your Android.
Price: Free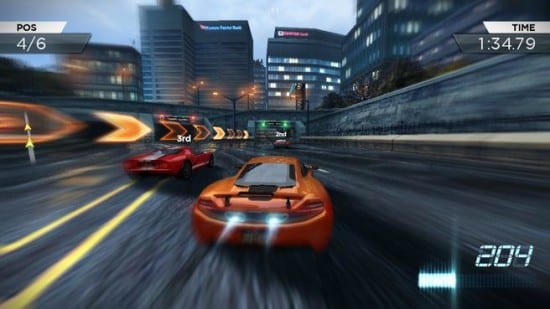 Are you ready to drive the world's fastest cars and enjoy some of the highest performance racing action ever seen on Android, then download this game from playstore. Buckle up, hit the gas and hold on tight; you're in for the ride of your life. Outrun cops, outsmart rivals – and outdrive your friends – in the most dangerous Need for Speed yet. Do you dare to be the Most Wanted?
Price: $6.19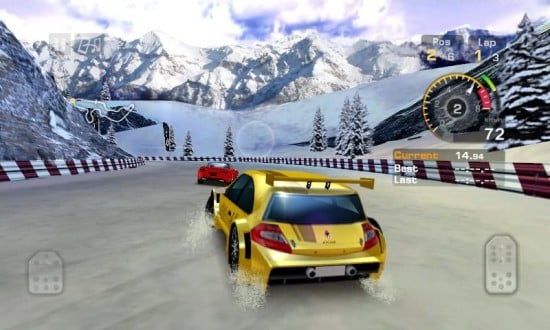 Experience the richest racing simulation ever released on Android devices – and the best part is it won't cost a thing to get started right now. This game fully utilizes the 3D capabilities of your device. Access the greatest licensed content ever for a racing game on Android phones, including over 100 cars from the world's most famous manufacturers like Ferrari, Lamborghini and Audi.
Price: Free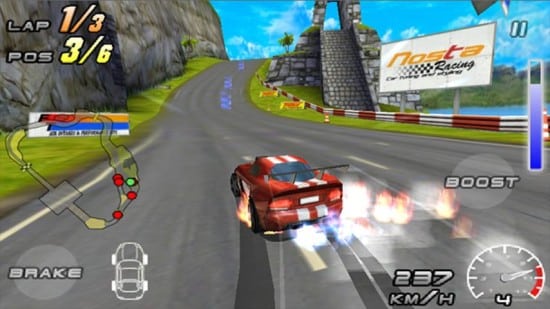 Raging Thunder 2 will take you through abandoned temples, tropical beaches, snow-covered mountains, the Great Wall and a range of other breathtaking vistas the world over
Price: Free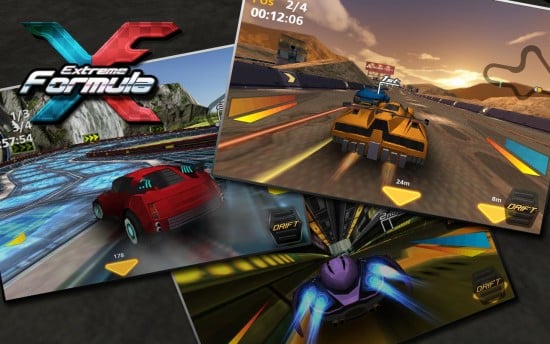 Extreme Formula is about the future racing competitions in 2100.Its a futuristic racing game with shiny graphics. This game consists of various game modes like Pro-Race, Career, Quick Race with 18 Achievements and 15 career stage.
Price: Free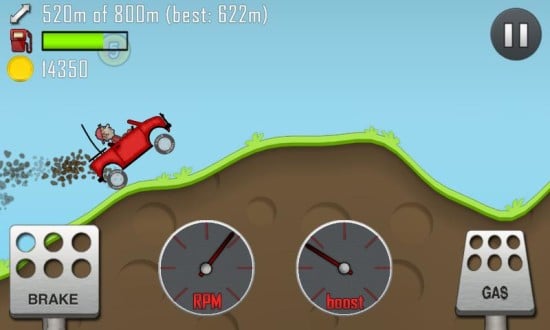 Meet Newton Bill, the young aspiring uphill racer. He is about to embark on a journey that takes him to where no ride has ever been before. With little respect to the laws of physics, Newton Bill will not rest until he has conquered the highest hills up on the moon. One of the most addictive game for Android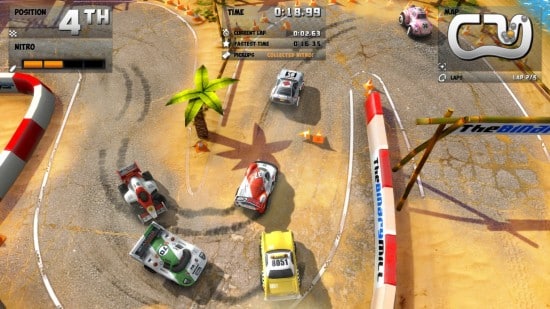 Mini Motor Racing plays like a favorite remote-controlled car showdown, combined with modern tech to nitro-boost your engines. This is an amazing racing game which will give you a feel of real reckless gaming.
Price: $0.99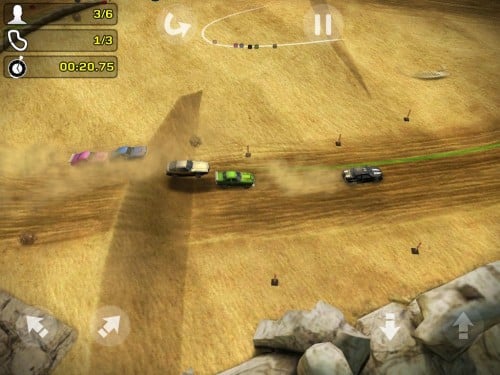 One of best Dirt road racing games which I really like to play. In this game Immerse yourself in the world of no-rules driving. Take on the Dirt Rally, Hot Lap time trial, or Delivery time trial. Beat other drivers or beat the clock.
Price: $2.09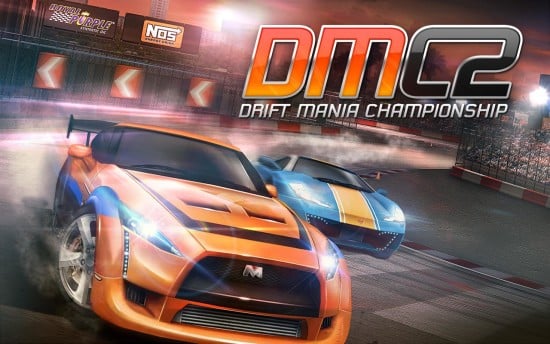 Start a drift career, compete in a drift battle tournament or play against a friend using the new online multiplayer mode. Upgrade and fully customize your ride with performance upgrades and visual mods. Complete over 60 achievements in career mode. Challenge drivers from all over the world using the global leaderboards.
Price: $1.99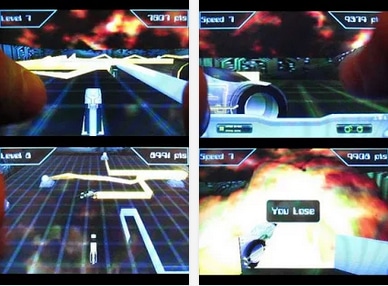 One of best Futuristic light-emitting motorcycles race to the death in a 3D arena. This game is fully loaded with 3D view and effects. You can Play with your friends head-to-head on multiple phones using the multiplayer feature. Really remind me of Tron legacy.
Price: $1.99
Speed Forge is one of the best 3D game which is provided with Full 3D graphics, Realistic physic. The game also includes 6 awesome tracks with 3 vehicles.
Price: $1.99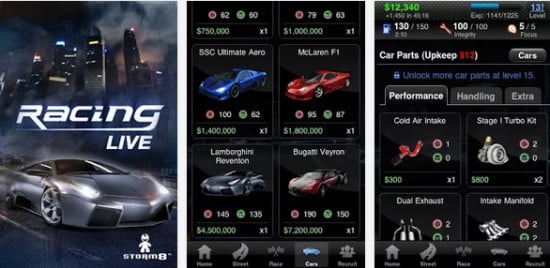 One of best Multiplayer online Racing Game of mine. In this game you can play with more than 4 million users online. Simply start as a novice street racer and work your way up to become the king of the roads in the Racing Live world.
Price: Free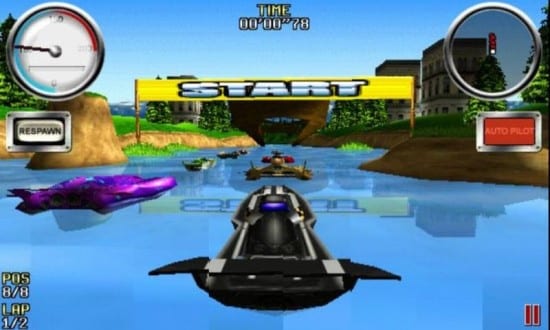 Another cool multiplayer Android game which features three single player game modes and a fully stocked online multiplayer versus-mode, allowing you to face off against players from all over the world.
Price: Free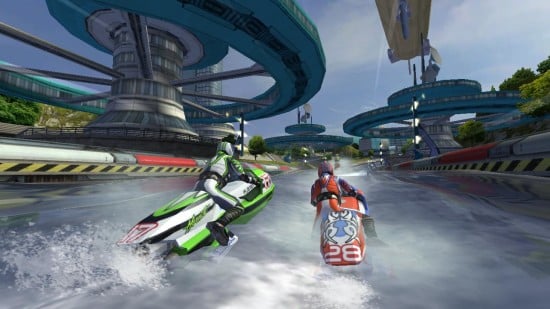 Riptide GP2 kicks everything into overdrive, with intense online multi-player races, upgradeable hydro jets and riders, improved graphics, an all-new career mode, and a whole new stunt system with dozens of new tricks
Price: $2.99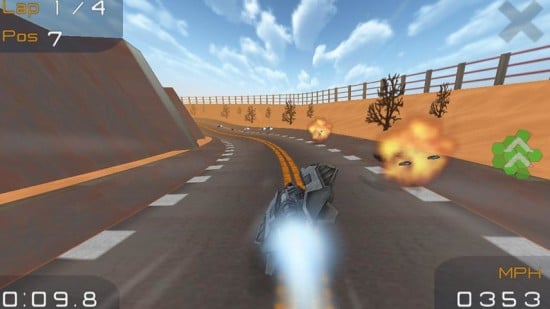 Another fast paced futuristic 3D racing game. TurboFly 3D consists of innovative game modes, various tracks, ships and weapons make it unique. Some of features of this are:
Best possible use of accelerometer

Career mode with 22 events

8 different tracks on beautiful 3D landscapes

5 ships with weapons, boosts

3 game modes (Normal race, Pursuit and Endurance)

Online best scores: compete with players all around the world!
Price: $0.99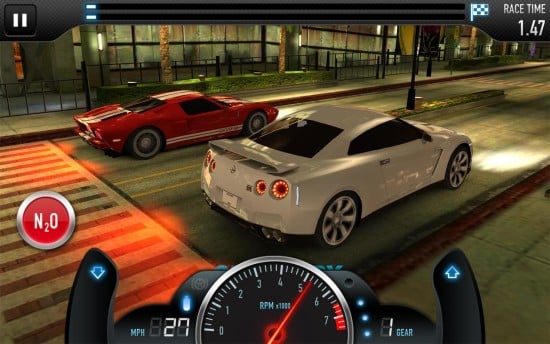 Race your dream car in the ultimate test: a drag race along deserted city streets. CSR Racing combines stunning, high-fidelity graphics with addictive gameplay and stunning multiplayer head-to-head competition to create a new type of racing experience.
Price: Free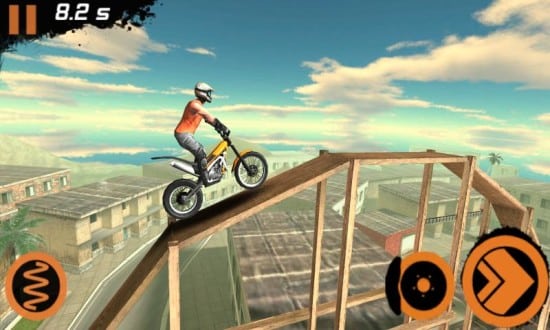 Trial Xtreme 2 is the sequel to multi-million selling hit Trial Xtreme, packed with more levels, amazing new graphics and more blistering motorcycle stunt action than ever. Crank up the throttle, rev your engine and negotiate your way across new action-packed levels.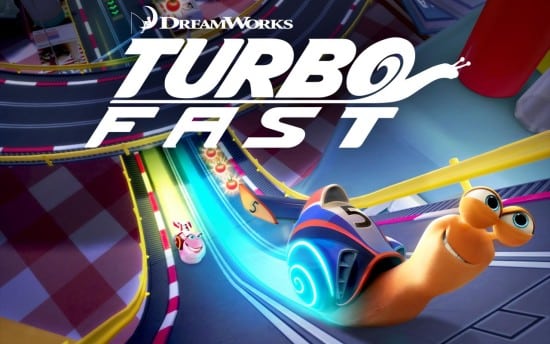 Head down to the Garage where Tito will show you the ropes and help you trick-out your own sweet ride! Race, drift, slide and jump your way to the top of the Leaderboards.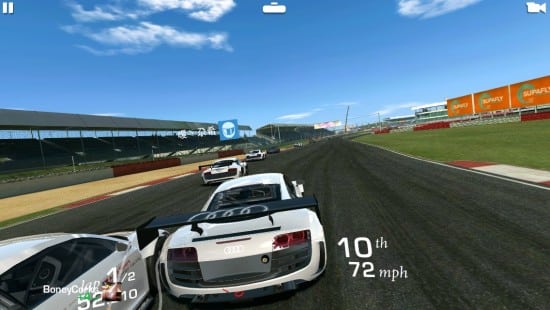 Another cool an adrenaline pumping 3D racer, featuring cross-platform multiplayer game which will take you through abandoned temples, tropical beaches, snow-covered mountains, the Great Wall and a range of other breathtaking vistas the world over. Real Racing 3 features a continuously expanding roster of officially licensed tracks, a 22-car grid, and over 70 meticulously detailed cars.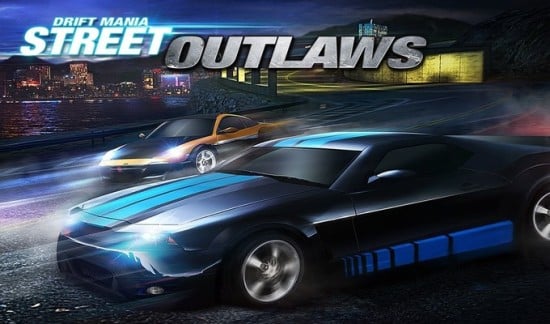 Drift Mania: Street Outlaws take the heat to the streets, allowing players to battle and compete in underground drift events based on various world locations. From Japan, where it all began, to the Swiss Alps, Desert Canyons and the steep hills of San Francisco, Street Outlaws will take you to the edge of your seat while drifting around some of the most hazardous roads.
Price: $0.99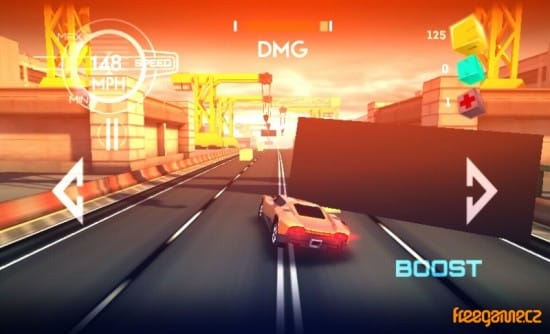 Do you think that reaching the maximum velocity on a busy highway is easy? Find out, while avoiding various dangers – including a cargo plane dropping huge crates with military equipment.
Price: Free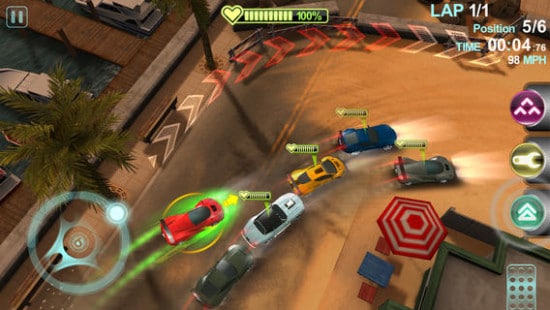 Immerse yourself in the intense racing experience of Blur Overdrive. With eight insane power-ups this isn't just racing, this is power up racing! The race track is your battle ground and you must shunt the other drivers to snatch the chequered flag and progress through the game. Buckle up and ride the beautiful chaos that is Blur Overdrive.
Price: Free
So these are some of the best Android Racing Games in 2014. Give try to these games and share your experience with us. You can also share the name of the games which are better and free racing games and we missed to cover those in this article.
Note: I know some of games are paid games, but we all know why the company took money for something. Just play once these games and check is spending some bucks on these games are useful of worth.
(Visited 8,954 times, 1 visits today)