If you are planning to sale your android mobile or its gets slowed down as we keep on adding new applications. Whatever is the reason, you always erase and reset the device. But the question is, Why would I reset, How to reset my Smartphone OS and What will happen if reset my Android Phone. So If you are the one looking for this answer, then you are at right place. So lets we starts with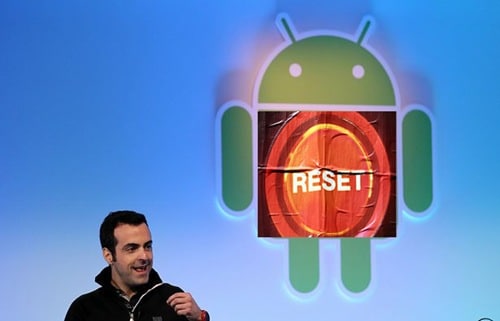 Why we Need to Reset Android Phone
If you are looking for the reason why we need to reset your Android phone, then we have lots of and some of the area listed below:
Force close download of apps and many other things which makes us feel to reset our device.

If you your device performance and battery life drain quickly.

Taking lots of time to open your application and games.

Your mobile phone gets freeze frequently while using a scrolling feature of the home screen.

And if you want to get rid from your Android Smartphone and wondering to sell it.
There are lots of other reasons which make an Android user to reset his/her Smartphone. But above this discussed are very common among android family. So after reading above point its very clear users reset android phone to improve the speed and performance of the device. So if you get lots of reasons to reset your Smartphone, it's time to answer your next question that is,
What will happen if reset Android Phone
Resetting Android phone is a very sensitive process and one mistake can lead to loss of valuable data or time. So it mandatory to make some analysis before resetting your phone. Below are the thing which you might lose if you reset your Smartphone without making analysis
Firstly, you will lose all your saved data, passwords, personal and synchronized settings.

Your important Contacts, Messages, emails and related.

All your applications and games

And most important, if your device is rooted, then after resetting it will get uprooted and setting will restore to default.
So these things which you can, lose if you are planning to reset your Smartphone with Android OS. So if you want to save above discussed thing to make sure to backup all your important data to your SD Card using apps like MyBackup Pro or you can also use Online (Cloud) storage services. So if you have finally made a mind to reset your gadget then read below the most important part of this article that is,
How to reset Android Smartphone in easy steps.
In this part we are going to discuss with you an easy tutorial using which you can Android Factory Data Reset with ease
1. The first thing you need to do is access Android MENU
2. After that Navigate to Settings and Select SD & Phone Storage.
3. Here you will get lots of features simply choose the either Privacy or SD & Phone Storage.
4. Once, after entering the SD & Phone storage you can see the Factory Reset Data option just click on it and enter.
5. Once you enter a factory reset data option window will ask you Are you sure want to erase all the data?" and warn you regarding the backing up process for your device.
6. All need to do is just click on Reset Phone, And you are done. Your Smartphone, is now Factory Settings Restored.
I wish this guide helps you to factory reset Android Mobile Phone. But still, if you have any query related to our article then don't hesitate to share with us. Will love to answer, then, thanks for reading and please do share this article with your friends if you find it interesting.
Thanks for reading and please do share this article with your friends if you find it interesting.
(Visited 115 times, 1 visits today)