In previous articles you read about some of the best video software and in this article you're going to read about some of the best audio software for your Windows OS which we manages to get under the same hood.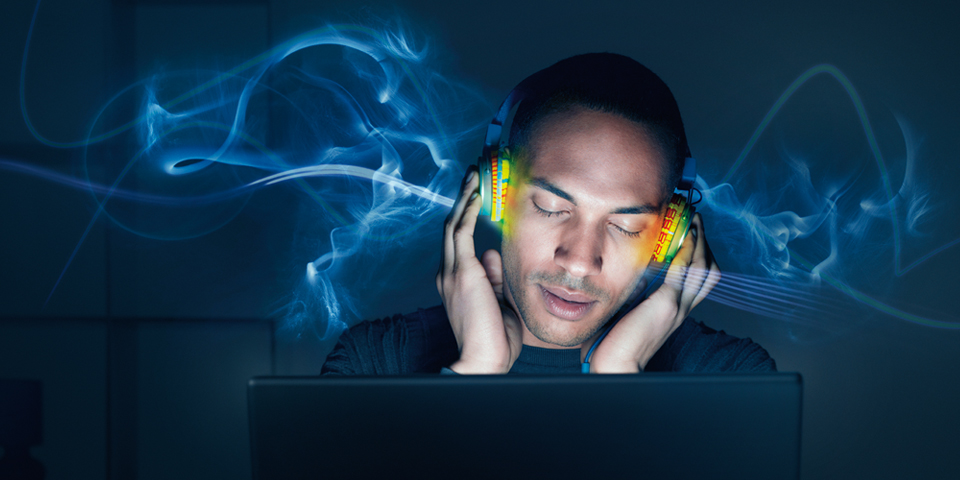 In this article of audio software you're going to read about audio tools like Audio convertors, mixers and codec. Also you're going to read about some cool software using which you can make your own music. And the bonus is that we also covered some softwares using which you can listen to your music collection.
So without wasting single second, let us have look at first audio software i.e.
1. Virtual DJ
Virtual DJ is one of the most popular Deejaying software which is used for mixing and playing digital audio and video tracks.
2. FL Studio
FL Studio is one of the common Audio players being used by us for audio recording, composing, mixing, sequencing and for the creation of professional quality music.
3. iTunes
It is the famous Audio player developed by Apple and used to Play, Download, mix, compose and organize digital music on your personal computer. It works with Windows OS and iOS.
Zune is well featured Media player developed by Microsoft, it organizes the media into its library and allow users to add music from CDs and downloading from the Zune market.
5. DJ Mixer
It is the Audio mixing console that is designed for disco jockeys. Any DJ can be used as a mixer but it has some special features that make it useful only for DJ's. It has special knops and sliders which you will not find in any other mixer.
6. Winamp
Winamp is the Best and the most common Audio player which is highly featured, it has some awesome features like playback format, podcatcher, Media monitor, Winamp remote, Plug-ins.
It is a tool through which you can cut or remove some portion of music and also edit mp3 and WAV file, it provides features like cut, copy, paste, volume change operations, audio normalization and pause detection.
8. Media.io
Using this software you can download and save videos directly from YouTube, Google, Metacafe, Putfile and more. Simply copy and paste.
AC97 is the famous audio codec developed by intel. All audio components are installed on chipset, it enables plug and play audio for users.
It is a tool through which you can split audio files into different ones and with a feature of joining you can re-join such small audio files.
It is a software developed to audio and video files conversion. It supports conversion of MP3, MP4, AAC, WAV, WMA audio file format and MP4, WMV, AVI video formats, also converts MP4 files to MP3.
12. WavePad
Wavepad sound editor is designed for audio editing, it provides special features like fade in or fade out of a clip, mix multiple sound tracks and conversion between different file formats.
13. iTunes (64 bits)
Its one of the world's best digital music jukebox. Download music, TV shows, movies, and more.
14. AIMP
AIMP is the popular and a superb audio player designed for windows. AIMP can play many file types like MP3, AAC, Dolby AC3, APE. It has some more features as a Last FM scrollbar, bookmark and playback queue creation.
15. JetAudio
Jet is the most common and widely used audio players known for its awesome features, it offers metadata editing, CD ripping and burning, data conversion, sound recording, internet radio broadcasting.
16. Gemini Groove
Its one of the best mixing software for personal DJs with wide variety of features and tools.
It's a free media studio using which you can search, play music online and download music on your Windows PC
18. Nokia Ovi Player
Nokia Ovi Player is free software for your Windows PC using which you can download and play music on your PC and transfer it to your mobile. You can also explore music on OVi which is already installed in this software.
19. SonicStage
It's an easy to use software by Sony which is used for managing portable devices when they are plugged in the device in which Windows is installed.
It's a perfect DVD and Blue Ray burning suite using which you can create data and music discs. You can also quick backup copies and virtual disc images.
21. ALLPlayer
It is well designed media player which allow to play music with subtitles in a variety of formats, it has special features like Life Update, Integration with a reader for subtitles reading, password protection of media and it automatically download subtitles from the internet.
22. Audacity
Audacity is one of the best available digital audio editor available for Windows, MAC, iOS. It allows recording and playing back sounds and multitrack mixing.
23. Audiograbber
It is one of the first program to become popular as an audio convertor for Microsoft Windows. It is able to rip CDs, record audio coming in via mic jack, capture audio playing on the computer into different formats.
24. dBpoweramp Music Converter
It is the well featured program which works as music converter and CD rip, it converts several audio formats mp3, mp4, m4a, WMA , AAC , monkey audio and rip CD fast, bit-perfect and secure.
25. foobar2000
It is a highly featured audio player with several special features such as it supports different type of file formats like mp1, mp2, mp3, AAC, WMA, it provides customizable user interface layout, Gapless playback support.
It is one of the best audio players and fully featured as an advanced interface with large music collections, it provides features like ambience management, advanced rating system, file management and prepare the party.
27. Spotify
Its a digital music service using which you can stream millions of songs in different categories. This service has music for every environment all you need to do is play, discover and if you like the music, share it with your friends.
It is an ultimate software for music file management that easily handles all popular digital audio formats, it has a feature to organize your media collection quickly and easily.
Winamp is the Cool and the most common Audio player which is fully featured for the advanced user, it has some awesome and outstanding features like playback format, podcatcher, Media monitor, Winamp remote, Plug-ins.
30.Songbird
It is an audio player which is the first Web Player available for Windows and MAC OS. It supports multi audio file formats, it provides multi-platform compatibility, a skinnable interface called "feathers".
So these are some of the best audio software worth download for Windows OS. So give a try to these and don't forget to share your opinion about these software's with us. You can also share the name of audio software which you found missing in the above list.
(Visited 1,522 times, 1 visits today)