Do you like to play Games on Facebook? According to some survey 50% of Facebook users love to play games on this social networking giant. No doubt that Facebook is number one social networking which is famous all over the world. Its not only a better communication tool with your friends, family and loved one, but it's also a great platform to have fun by playing online games or using other apps.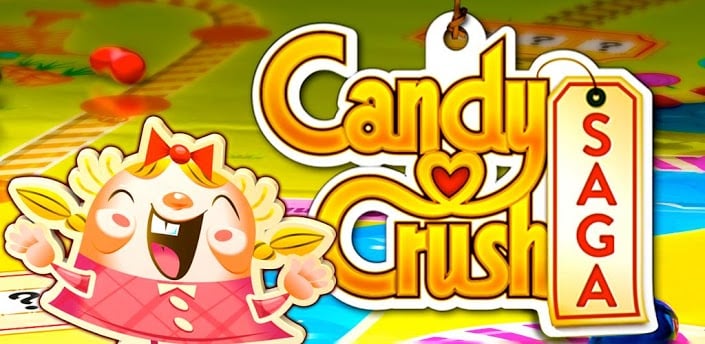 By wondering online gaming to be an amazing way to get entertained, Facebook created lots of spaces for developers to create their own gaming apps. So that users can play these creative and funny games on the site with their friend. Facebook users are very lucky in comparison to other social networking site users because till now there are lots of games available for users in each gaming genre.
And this post is dedicated to all those users most who are looking for interesting, exciting and top games available on Facebook till today. So lets we starts with:
Explore the sweet and colorful world of Candy Crush in this fun candy switcher, where you can mix and match sweets in a combination of three or more, to gain points and other bonuses as you progress.
In the game you can join the Police of Grimsborough to solve a series of cases in this captivating hidden object, adventure game. Work crime scenes for clues, interview witnesses.
FarmVille is amazing games in which players cultivate their farms by plowing, planting and harvesting crops and trees. Not only this, players also care for their farm animals milking their cows, feeding them and more.
Pet Rescue Saga, the cuddliest and most colorful of puzzle games! Lots of challenging levels await in this pet rescue adventure that will test your puzzle solving and more.
In Mafia Wars the gamers play as gangsters building their own mafia. The players fight other players online and complete tasks to gain rewards and strength in the game
Help our Farm Heroes stop Rancid the Raccoon from spoiling Happy World Farms. During the game play through more than 100 tasty levels of strawberry switching, carrot and more vegetables.
Dragon City is an exciting game where you breed your own dragons in a fantastic world of magical islands. You can also combat against your friends in a game.
In Bejeweled game, your main aim is to match and detonate as many gems as you can in 60 seconds.
Super-fast, hyper-addictive game in which you need to match as many gems as you can in 60 seconds, use magic abilities and level up to get huge score bonuses. Win great prizes and medals in our weekly arcade competitions and crush your friends with your high scores.
In this game you can play a live hand of Texas Hold'em against millions of real online players. Here you can win more than 60 million hands are won daily.
In the game aim, fire and pop your way through more than 500 levels in this enchanting and addictive puzzle adventure. The game has over 40 million players on Facebook.
Uno is fast-paced online game based on the classic family card game you might love to play on Facebook.
Take aim and unleash Papa Pear to bounce and boing his way through the wonderfully wacky levels of this unique puzzle game. Guess what game is totally free, but you need to pay for extra moves or lives.
8 Ball Pool by Miniclip is the world's biggest and best free Online Pool game available. Play against friends, show off your tables, cues and compete at different levels.
Pet City is the most beautiful pets game on Facebook. In this game you can decorate with gorgeous furniture, dress your pet in high fashion clothing and more.
Top Eleven is the most popular online sports game in which you create and manage your own team, while competing in a persistent player-vs-player environment with millions of other players.
In this game create your very own Sim and live out their dreams with one of the most popular games on Facebook. Stir up trouble in Little haven with unique personality traits. You might also love to play related games like SimCity Social.
In the game you can rule the streets in Crime City, rise through the ranks of the mafia and take over the city in this next Gen. Crime game. You can also build up your hood, do jobs, and fight other players. Discuss ideas, get help, and find new friends or rivals.
One of the best board game, no one want to miss playing this on Facebook. You might love to play WordsWithFriends.
Pop bubbles, get on fire, defeat poachers and beat hazards on this awesome safari adventure.
An amazing strategy game in which you have to build a an empire, hatch powerful monsters and battle against friends and enemies in the most popular real-time strategy game on Facebook.
One of the best live action shooter game on Facebook in which you have to teach lonely puppy how to throw a grenade.
Create and customize a clan of ninjas then ally or battle against all of your friends using tons of weapons and relics.
Explore the beautiful open worlds of Miscria in this epic RPG. Capture, train, and battle thousands of creatures in Miscrits!
It's an amazing hidden object game in which you have to search hidden item at a particular place. You can also use hints to search hidden item.
Play a two minute game against an opponent in this browser-based authentic Tetris game mode.
In Café World, you're in charge of your very own restaurant. In this game you can choose from dozens of dishes to cook, then slice, chop, saute and bake your way to the top of the culinary world!
Each player owns an archipelago of five islands that functions similar to homesteads in FrontierVille, cities in CityVille, and farms in FarmVille
Amazing Social Drawing and Guessing Game in which guess the word you and your friends are drawing before time runs out!
Gather your friends, forge your alliances, and explore a fantastic universe for forgotten treasures and lost realms that never fail to surprise and awe even experienced adventurers!
A puzzle game features colorful biotechnology. Its highlights easy mouse controls, exploding combos and beautiful animations.
Play high-action version of Bingo for free, Also check out our Daily Tournament, Lotería, and Slots too!
The Angry Birds are here in your Facebook profile. In games using power ups to supercharge your birds and pop pigs faster and better than ever before. Play to win and beat your friends' high
One of the best cricket game to play on Facebook. This game is getting good response from users all over the world and gained a crowd of 1.1 million users and moving faster. In a game featuring single mode and multiplayer mode, now the choice is yours which mode you want to play.
FishVille is A fish aquarium & the tank SIM game where you raise cute baby fish, feed them as they grow, decorate your fish tanks & send gifts to friends.
CityVille is the largest game on Facebook by monthly active users, according to AppData. In CityVille, our players build the city of their dreams. Players can build homes, businesses, famous landmarks and public buildings to grow their city.
So these are some of the Best Facebook Games which you might love play while you're logged into your profile. Might be some people like this list of some might not because everyone has its own taste. So don't forget to share your taste with our if your flavor mentioned in this list.
(Visited 821 times, 1 visits today)