If you're looking for an answer to the question i.e. What are the best text messaging apps for Android Phones? Then this article is all about you are looking for.
Apart from emails, Short Messaging Service (SMS) has emerged and remained as one of the important tools for staying connected for mobile users. SMS has emerged relatively popular among the younger users worldwide. The rapid growth of smartphones running on standard operating systems like Android has made it easy to send SMS directly on the internet by totally circumventing the mobile network operator's networks. There are lots of apps available for all major mobile operating systems which enable their users to send free SMS directly from their Smartphones. Below is the list of best Android apps for sending free SMS.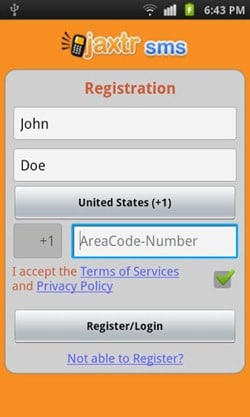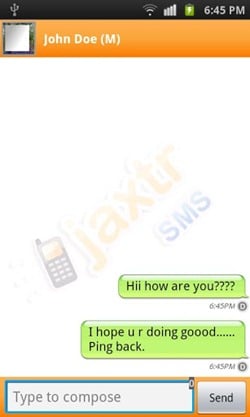 JaxtrSMS allows you to send free unlimited number of Jaxtr messages on Android phones. This app freely integrates with the address book on your phone so that you can send messages to all your contacts whether or not they have JaxtrSMS installed on their phones. If the receiver has JaxtrSMS installed on their phones, then the messages will appear in a threaded format. The app can work on both WiFi and 2G/3G networks. JaxtrSMS is totally free and is compatible with Android 2.1 and above.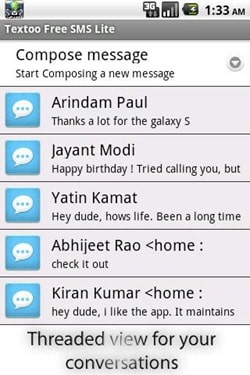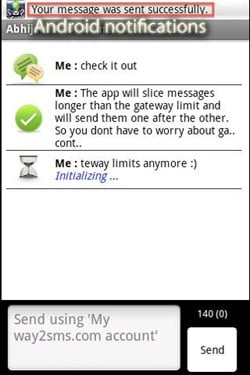 Textoo is a free group messaging app for Android users. Users of this app can send group messages using message gateways on the web like way2sms and site2sms. To make it easy to use, these message gateways, an unlimited number of accounts to these gateways are stored in the app. Users can toggle between the accounts with just two clicks from anywhere within the app. You need to just choose the gateway which best suits to your needs and register an account before starting to use the app. Textoo is totally free and compatible with Android 2.1 and above.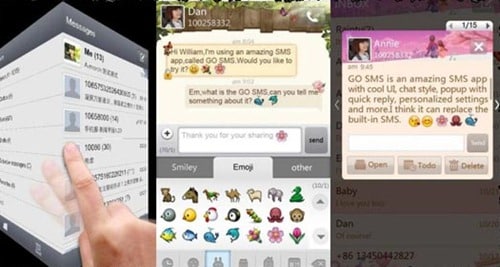 Apart from full support to SMS and MMS, Go SMS Pro offers support to Go Chat, Facebook Chat, and Walkie Talkie (free voice). The app has a brilliant user interface with hundreds of themes. It has useful plugins like cloud backup, private box, security lock, and SMS blocker. Users can also schedule the SMS to be sent in future through this app (day/week/month/year).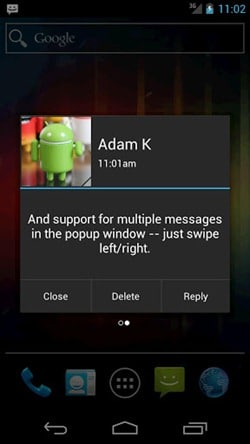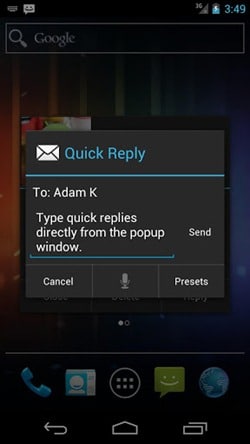 SMS Popup is one of the most convenient and user friendly Android applications available in Google Play. As soon as a message arrives on the phone, a popup window opens which facilitates quick reading, deleting, and closing of the message. This app also makes it simple to reply for text messages right from the popup window itself. Message notifications can also be simplified with this app through contact specific sound, LED, and vibrate settings.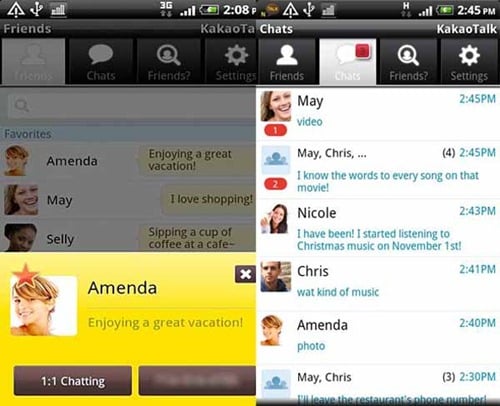 Kakao Talk is another free SMS app which works across multiple operating systems like Android, Bada, and iOS. Users can send free SMS, MMS, and audio messages using this app. Users can also make unlimited free calls in HD quality using this app. The security feature of this app helps in password protecting your SMS conversations. Other features of this app include sharing of multimedia content, scheduling appointments, creating your own group chat with unlimited number of friends, etc.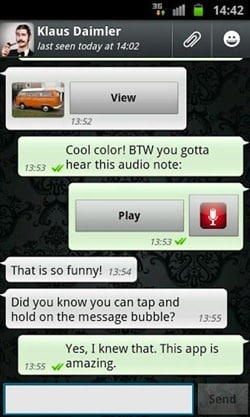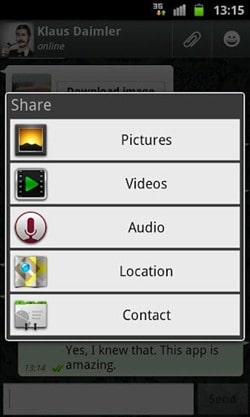 WhatsApp is one of the most popular mobile apps across all the categories. Users of this app can send messages to their family and friends through 3G or WiFi networks. The main USP of WhatsApp is that it is cross platform, which means that Android users can also send and receive messages from the users of other mobile operating systems like iOS and Windows Phone. Other than basic messaging, WhatsApp allows you to send images, videos, and audio messages. Users can chat with out any limit and can send up to a maximum of one million free messages per day. The app is free for the first year and costs US$ 0.99 per year later.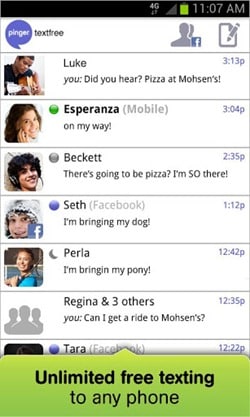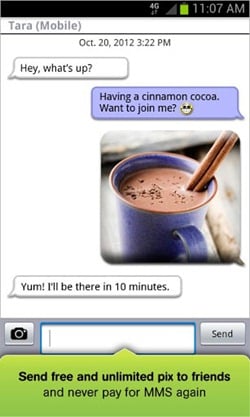 Textfree is #1 free texting android app using which you can make free text and picture messaging for free, Using this app you can send SMS messages to over 35 countries. Your friends don't need Textfree to receive–they don't even need to have a smartphone. One thing which I like about this app is no carrier contract or texting plan required.
In a present fast moving world, people would like to stay in touch with each other as much as possible. If you have more number of friends and relatives living far away from you, then the above applications can help in sending them free SMSs without wasting money on mobile phone bills and recharges.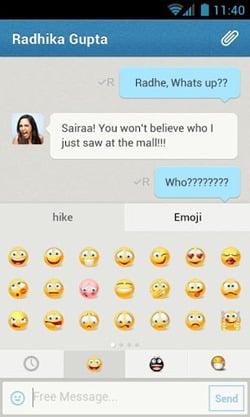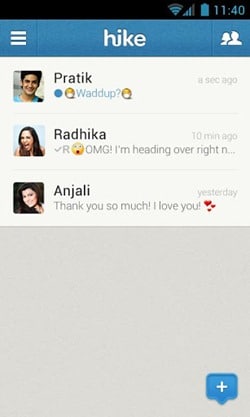 hike is an amazing alternative of Whatsapp and new messenger that lets you send free messages to your friends and family. Using hike you can message friends that are on hike and also those who aren't on hike too! You'll never have to use another messaging app again. Better yet, its absolutely FREE
About The Author: Brianne is a writer/blogger. She loves writing, travelling and reading books. She contributes in Dr. Dave E. David. Check here for more on Dr. Dave E. David
(Visited 457 times, 1 visits today)