Presently, everyone rush towards the iPhone as these are easy to use with a number of extra features built-in it. The best feature which everyone wants in their iPhone a good large display in which they can easily see what you want to see on your page at that time without scrolling it again and again. Also with the advancement of new features in iPhone their versions also advanced with large number of features and applications.
We now also know that, the new version of the iPhone by Apple is in the market right now featuring iOS 6 and amazing new applications with extra features and games designed specially for iPhone 5. Here in this article I will share some of Top apps for iPhone 5 which makes you to become choosy for your iPhone 5.
Note: I ignored games a bit on this list because I already have an article written on Top Games for iPhone 5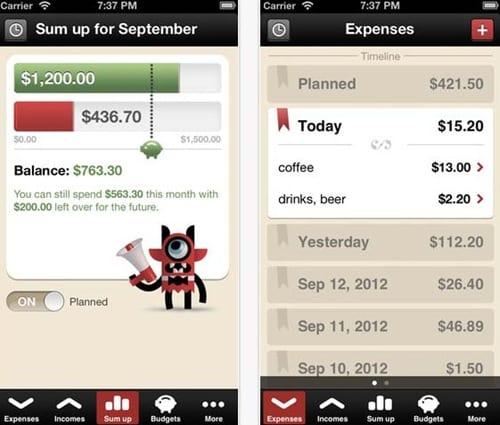 Toshl is amazing finance app which acts as personal finance manager which made fun. Using this app you can find out where is your money going, keep on top of bills and spending, set up budgets and live easy with a financial peace of mind.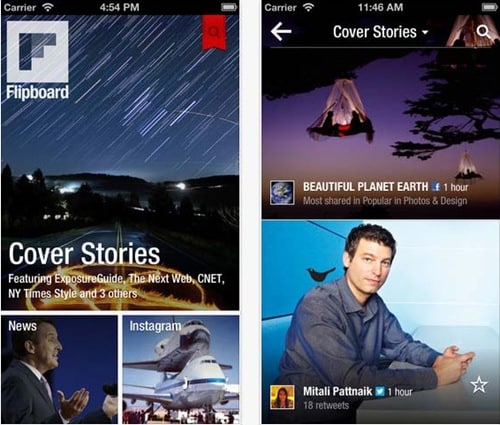 In a magazine type format, this applications sorts all the latest information in a magazine form in a single page. This app works as an amazing reading material for all.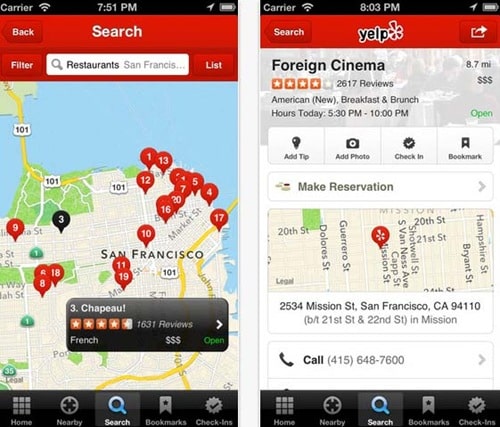 A scoup for all the users as it gives the information about all the best restaurants, bars etc near to your residence place. It is a good app for those who are fond of good food.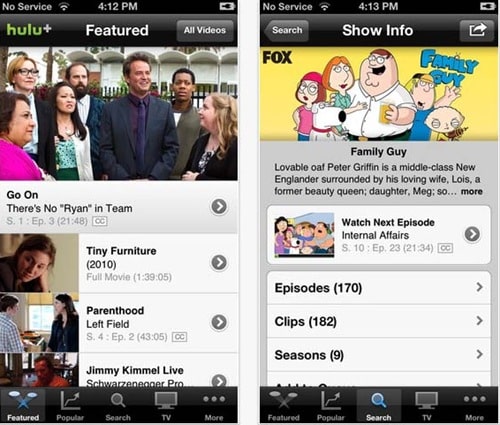 It is a vanquish app for those users who want their TV updates time to time when they are not present at the front of TV's. This app gives all the latest information about all the TV's shows.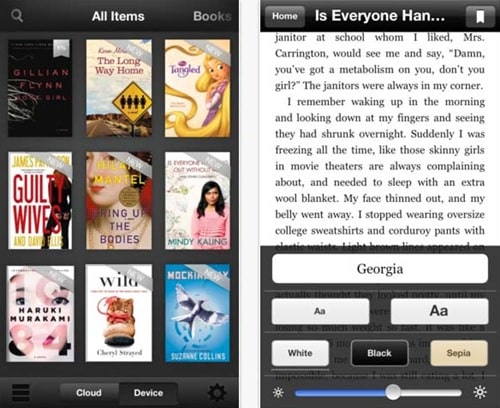 A very amazing app as it makes you to read magazines, books, comic etc on your screen and this is possible because of the large display. Also you can share your favorites as well share your views.

As according to its name it works the same by making notes, clicking pics and many more. It generally works as a digital notebook to store large information.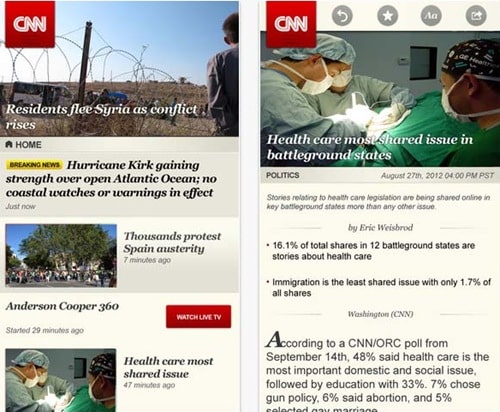 This is the best news application that helps you to get the latest updates about what's happening across us and also makes us to connect with the world. In short we can call it as a news updater.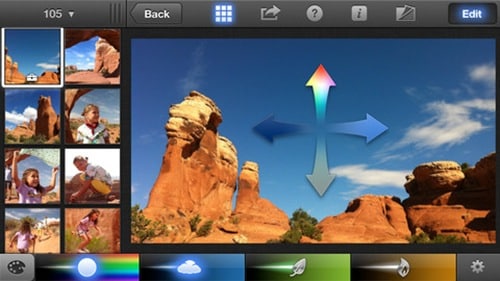 It is an excellent photo editor which has the latest software of editing a number of photos. In this iPhone you can preview your pics very easily and clearly.
Price:$2.99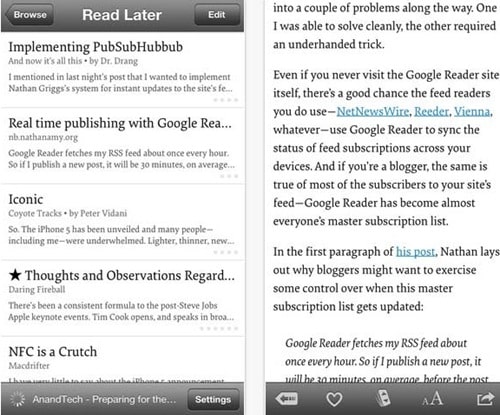 This app is used generally to save those pages which we want to read after we get offline as well as we can compose email and have a capability of upload 500 articles.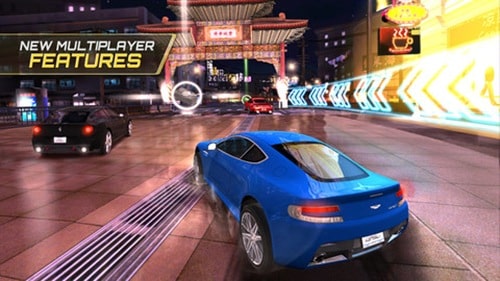 With an unlimited speed to load the latest updates with a perfect large screen display. It makes easier to play games with the help of this great software.
Price: $0.99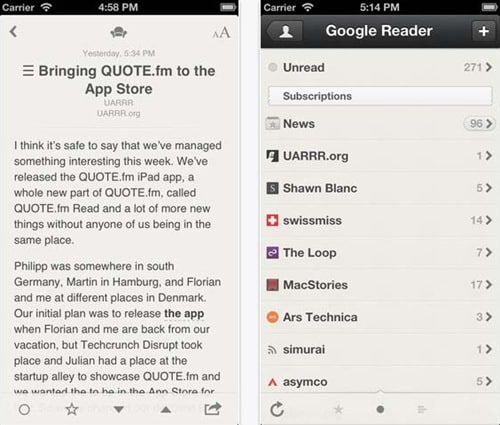 Reeder is amazing iPhone 5 Client for Fever, Readability and Google Reader. You might also love to read about Newsify for iPhone
Price: $2.99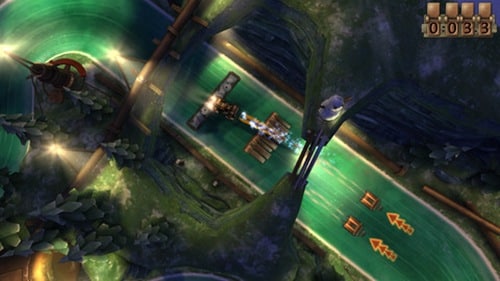 It's an amazing racing game featuring beautiful steampunk environment with ice tracks, grappling hooks, snowmen and more. The game has career mode features 80 races with different objectives, settings and more.
Price: $0.99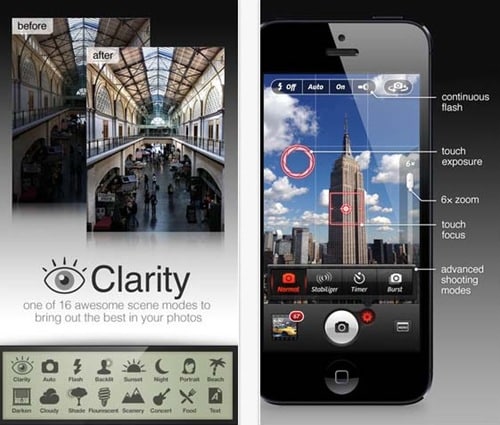 Camera+ is an amazing photo app which works great on iPhone 5. Using this app you can put those extra pixels to work, and everything happens at lightning speed. A new iCloud sync in this app automatically syncs your Lightbox photos between all of your devices.
Price: $0.99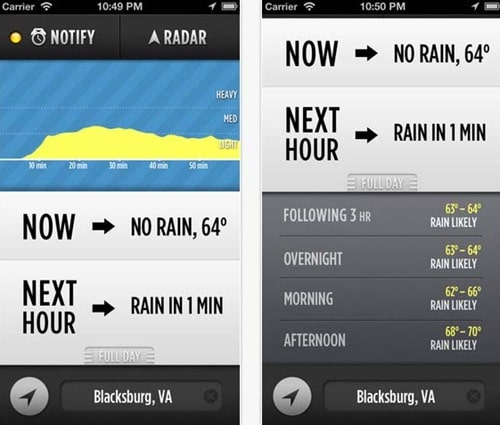 Dark Sky is the weather app for iPhone 5 which tells at a glance exactly when it will rain (or snow) up to an hour in advance. This also creates forecast for your precise location and Dark Sky's beautiful radar animation lets you see the actual path of the storm.
Price: $3.99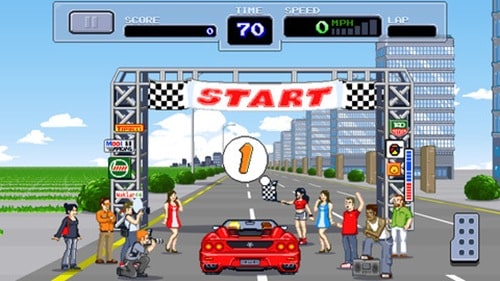 Another racing game for your iPhone 5 creating lots of heat in iTunes. In the game speed through several exciting stages just by picking a character and choose your path as you drive. Game featuring 14 arcades stages, 3 rock tunes, 6 different control schemes, 3 difficulty levels and more.
Price; $0.99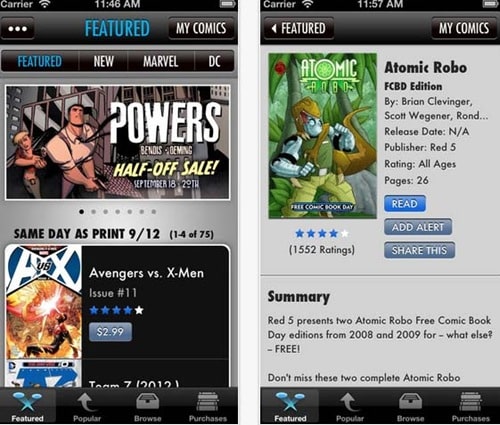 Comixology is an amazing, largest comic library and store with guided view technology. This comic platform that has Marvel, DC and The Walking Dead.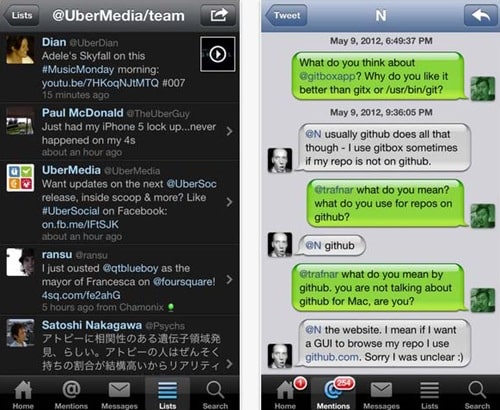 Echofon is amazing and easy-to-use, the super fast Twitter app that smartly syncs across all your devices. The app is featuring multiple twitter accounts, Full set of Twitter functionality, View threaded conversations and more.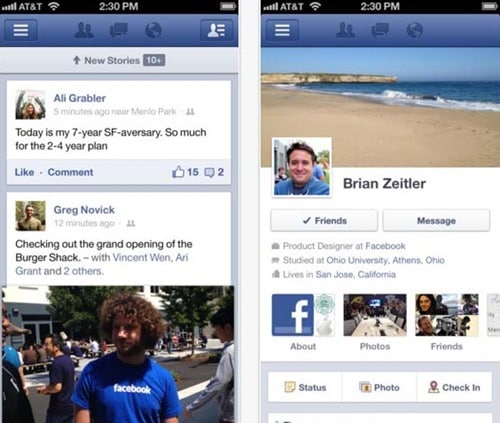 Facebook for iPhone 5 makes keeping up with friends is faster than ever. This app provides all Facebook functionality just like you surf it on windows and Mac desktops.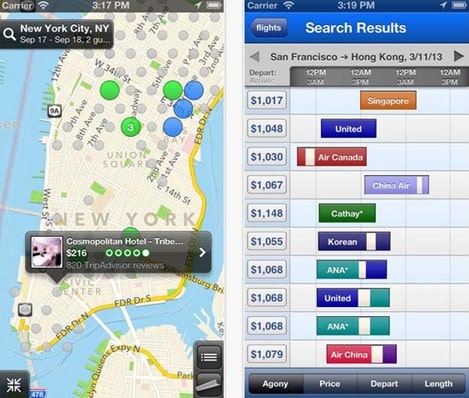 It's an amazing travel app using which you'll able to see all the relevant flights on a timeline, helping you visualize the right choice. One thing which I really like about this app is that Hotel results are shown on a map so that you can see exactly where you'll be staying.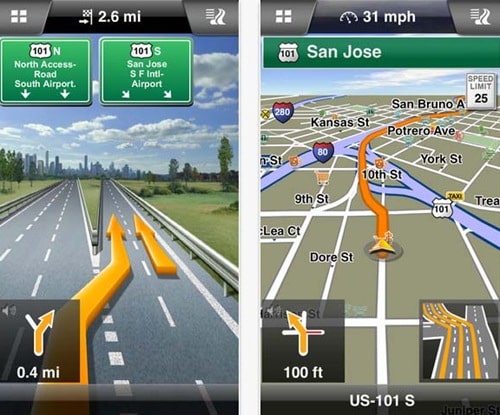 NAVIGON is currently the best turn-by-turn navigation app for iPhone 5 for anyone who needs world-wide options and offline support. This app featuring portrait and landscape format. The app is featuring Lane Assistant Pro, Real Road Sign, 2D and 3D map display and more related features.
Price: $49.99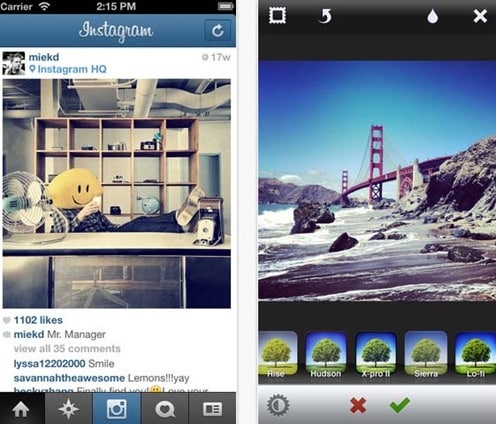 Popular photo app for your iPhone using which you can share your photos in a simple photo stream with friends to see – and follow your friends' photos with the click of a single button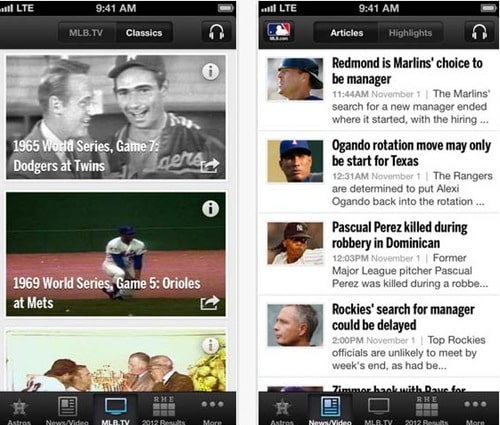 Using this app you can stay connected to the latest Hot Stove breaking news or re-live the excitement from 2012 with the top sports app of all-time.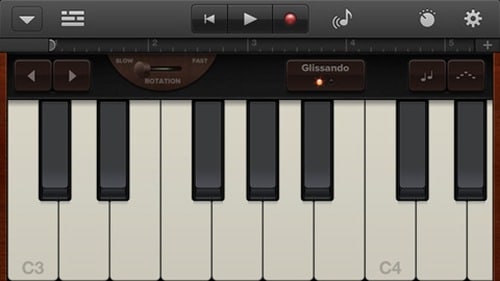 GarageBand turns your iPhone touch into a collection of Touch Instruments and a full-featured recording studio. Using Multi-Touch gestures feature of iPhone to play pianos, organs, guitars, drums, and basses.
Price: $4.99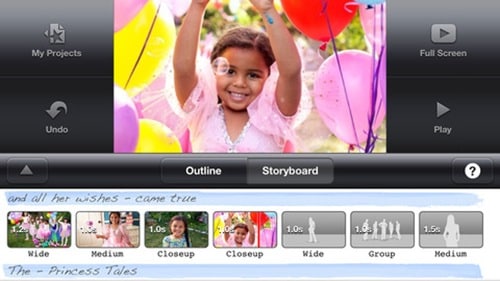 This is another good application for the iPhone 5 using which you can make beautiful HD movies anywhere, Create Hollywood-style trailers or sophisticated home movies in minutes. And share your finished projects with the world.
Price: $4.99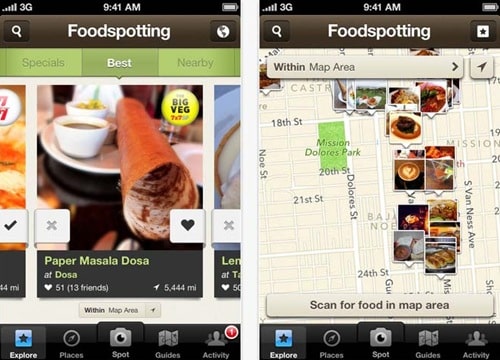 It's an amazing iPhone 5 app using which you can discover nearby dishes. With this visual guide to good food and where to find it, you can find whatever you're craving.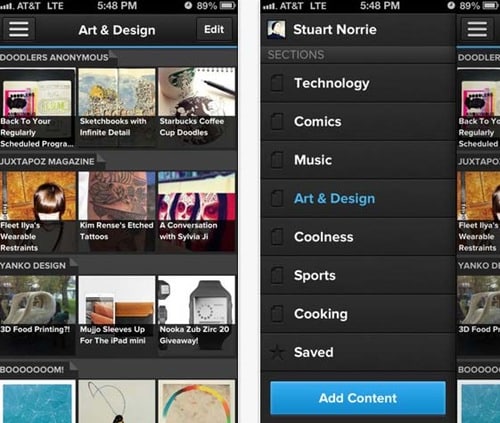 Pulse lets you choose and share the stories you care about, from thousands of top news sources, your favorite blogs and social networks. All in one seamless, fluid experience that makes your news accurate and exciting.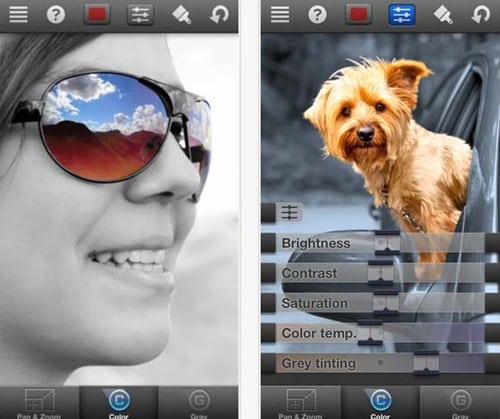 Color Splash is an outrageous photo app using which you quickly and easily give photos a dramatic look by converting them to black and white, while keeping your chosen details in color. This effect draws the viewers' attention to the colored areas, creating striking images.
Price: $0.99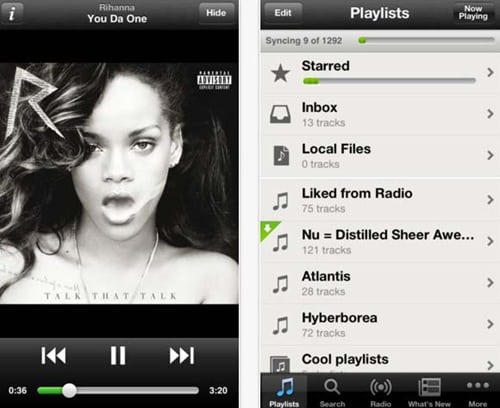 Spotify gives you instant access to millions of songs on your iPhone 5. But the bad thing is that it's only available for citizens of US.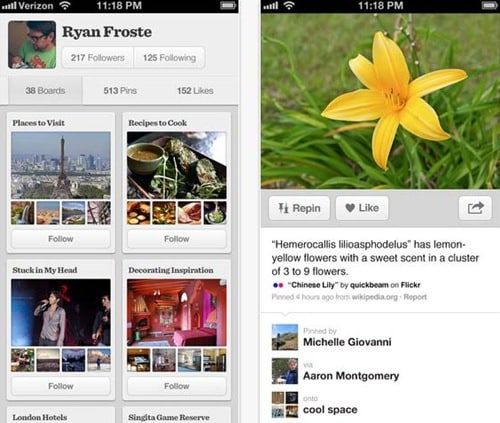 With this outflank app, now you can easily checkout more posts as much you can in a single screen and all this could happen with the advancement in its large display with better performance and flexibility.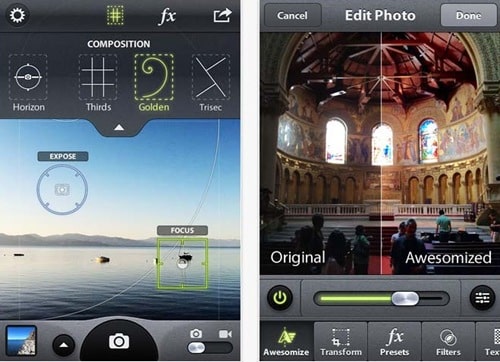 Using this photo app you can make your photos different level by shooting fast and taking sharper, better-exposed shots. Make your memories come alive with stunning professional effects.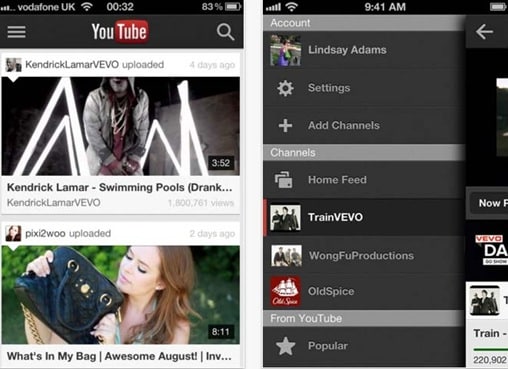 This is official apps for one of the world biggest hubs for the video called YouTube. Using this app watch the world's videos and keep up with your favorite YouTube channels.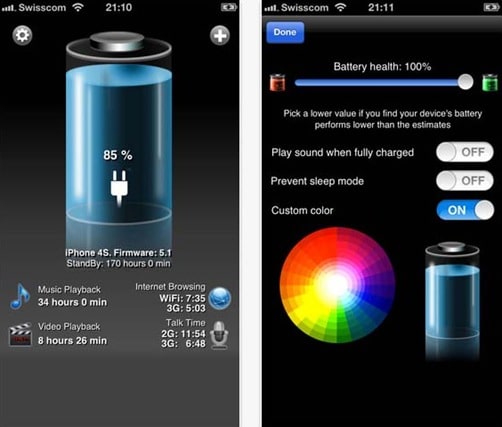 Battery HD+ is perfect battery monitor for your iPhone 5 with elegant design and simplicity. This app can alert you when the battery is fully charged and you can fine-tune your battery health level to get more accurate estimates.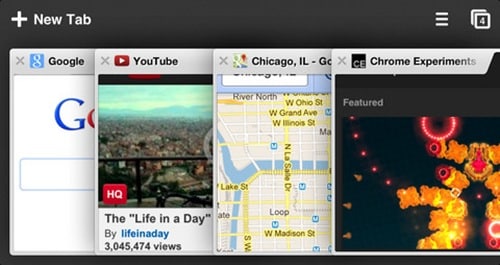 The worlds fastest browser is now available on your iPhone 5. Simply sign in to sync your personalized Chrome experience from your computer and take it with you anywhere you go. Using this app you can Search and navigate faster, directly from the same box and more.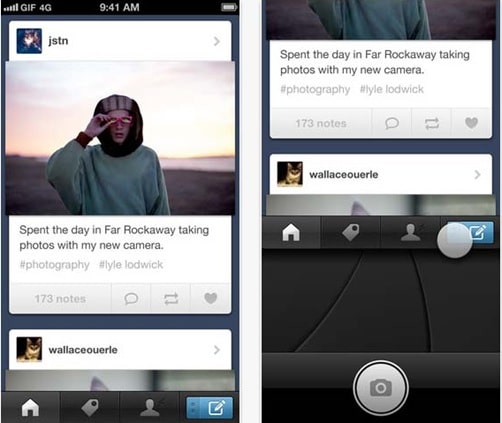 Tumblr is an amazing social media app for iPhone 5 for Post anything: Share photos, video, quotes, chats, links, and text. The app also features Multiple blogs, Advanced controls, Messages, Easy camera access, Offline support and more.
So these are 34 best apps or application for the iPhone 5 running on iOS 6 but if you feel I forget to add any good name, keep it as my mistake and share with us in the comment section.
(Visited 361 times, 1 visits today)