Although most of us today keep our phones on silent most of the time, there are times when you, and everyone around you, is going to hear your ringtone. Now, you could just be that generic iPhone user in the room with the default "Reflection" ringtone that everyone else in the room also has on their iPhone, or you can be the one that stands out.
Even though it seems the era of having fun, unique ringtones on your phone is over, it isn't!
When you think about it, it never can be!
There's nothing quite like keeping a particular ringtone on your phone for special people and one that's going to turn heads as your default. However, most people think this means that they should just try to download premade ringtones, which, let's face it, are very boring.
You need a ringtone creator for iPhone that will help you keep that unique ringtone on your phone that no one has.
If you're asking, "Where do I find a ringtone creator that's going to work on my iPhone?" look no further for your answer. We've put together a list of the top 3 ringtone creators for iPhone that are so easy to use that anyone can use them!
We'll be going over each creator, their usage, and pros and cons, so you can decide which one of them is perfect for you!
iRingg
Strongly believing in "save the best for first," the first ringtone creator for iPhone we're going to be talking about is iRingg.
iRingg is pretty much the all-in-one answer to all of your ringtone questions. If you want to take things back to the old days where we had our favorite songs as our ringtones, you can do that!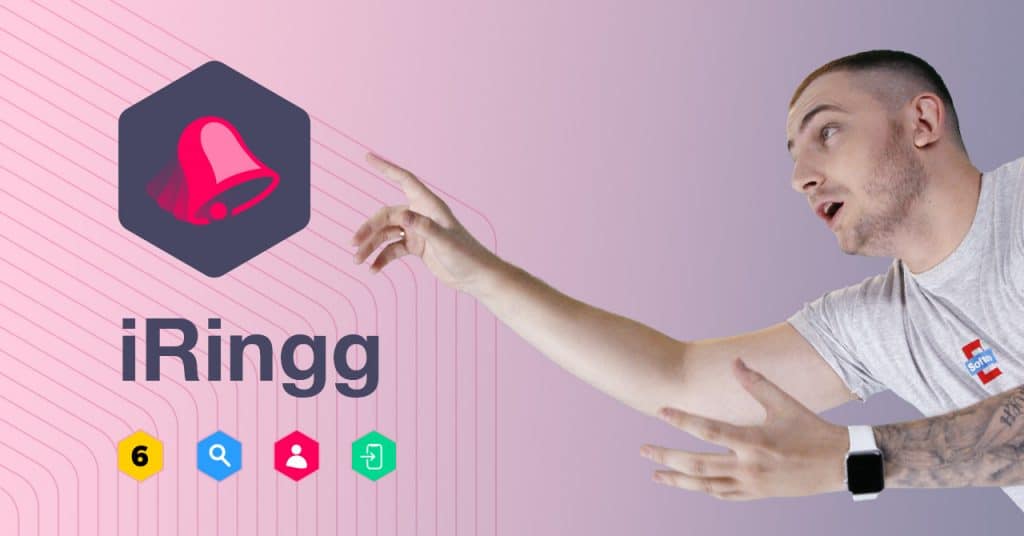 To do it, you can either upload a track to the creator or simply use the built-in browser it comes with and searches for the sound you want on YouTube. Then, download the sound into the app's desk. Once it finishes downloading, you can get to the fun part, turning it into a ringtone! 
You have two options here; you can either manually select a frame that you want to use as a ringtone or let the creators of "6th Sense Technology" analyze the track and pick out the most "ringtone-y" part for you!
Either way, once you're happy with the selection, you can go ahead and trim the track there and send it to your iPhone.
Suppose you've been an iPhone user for a while. In that case, you'd know how this is typically the section that's the most annoying to deal with. iPhones generally don't "like" anything getting in the way of the "system settings," so it can be hard to locate a file once you've transferred it, that is if the file even transfers properly.

However, that isn't a problem with iRingg. This creator comes with a "Push to iPhone" feature. So when to "send" the file to iPhone. It automatically sends it over, converts it into the right format, and sends it to the native app/location. Which, in this case, is the "Sounds & Haptics" location in your settings.

Once the ringtone is transferred, all you need to do is go and select it from your settings, and you're done!
It literally doesn't get easier than this!
We do have to mention here that you're not limited to just premade sounds on the internet here. If you want something truly custom, you can even use the "SndMoji" feature and create your ringtone! You can add sounds to different emojis and then layer those emojis and their sounds in the creator. This allows you to create a ringtone that's made entirely out of your voice and will guarantee that no one else has that ringtone!

All of the little features in this creator come together to make the user experience super easy and fun at the same time. So you get things done without feeling like you're getting anything done!
Pros:
Simple user interface
Built-in Browser
6th Sense Technology
Ability to push to native apps
SndMoji feature allows for super customized ringtones.
Cons:
So fun you won't know when to stop!
Softorino YouTube Converter 2
Next on the list, we have, Softorino YouTube Converter 2. Although this isn't a creator, you'd think it makes ringtones, but that's actually a feature built into the converter itself!

Just like iRingg, this converter also has the convenience of having a built-in browser. All you need is to search the sound or track you want to use as your ringtone using the browser. Once you've landed on the perfect one for you, all you need to do is select "Ringtone" from the download options.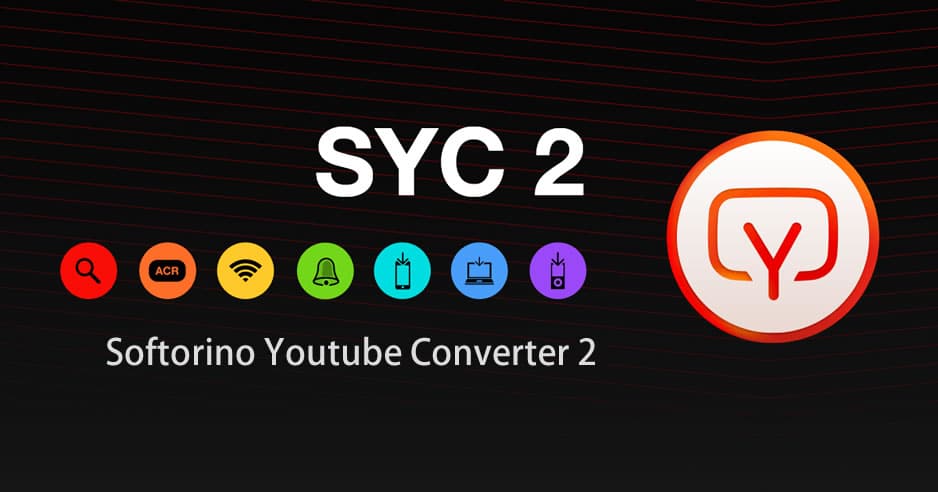 The converter will even give you the option to choose whether you want to use the entire track as your ringtone or a 30-second section (which you can also choose). The 30-second version is always better because you're barely ever going to let your phone ring for long enough to hear the "best part of the song," so it's better to trim it to the part you'd actually want to listen to; every time your phone rings!

Like how iRingg functions, you'll also just convert and transfer the file to your iPhone with this converter. It will automatically make the ringtone compatible with your iPhone and add it to the ringtones gallery so you can quickly select it from there as you please!

Pros:
Simple User Interface, easy to use
Built-in Browser
Can choose any video or track to be a ringtone
Cons:
You can't make custom ringtones yourself
Anytrans
Although AnyTrans is actually software meant to replace iTunes, it's mainly for backing up and restoring your iPhone; there are a few extra features here. One of the features is ringtone creation!

To make your ringtone using Anytrans, you'll have to download the software onto your computer. Once it's installed, launch it and search for the ringtone option. Using this creator, it's better if you already have the track you want to use in your computer or device library because then you can just choose it from there or drag and drop it into the Anytrans window easily.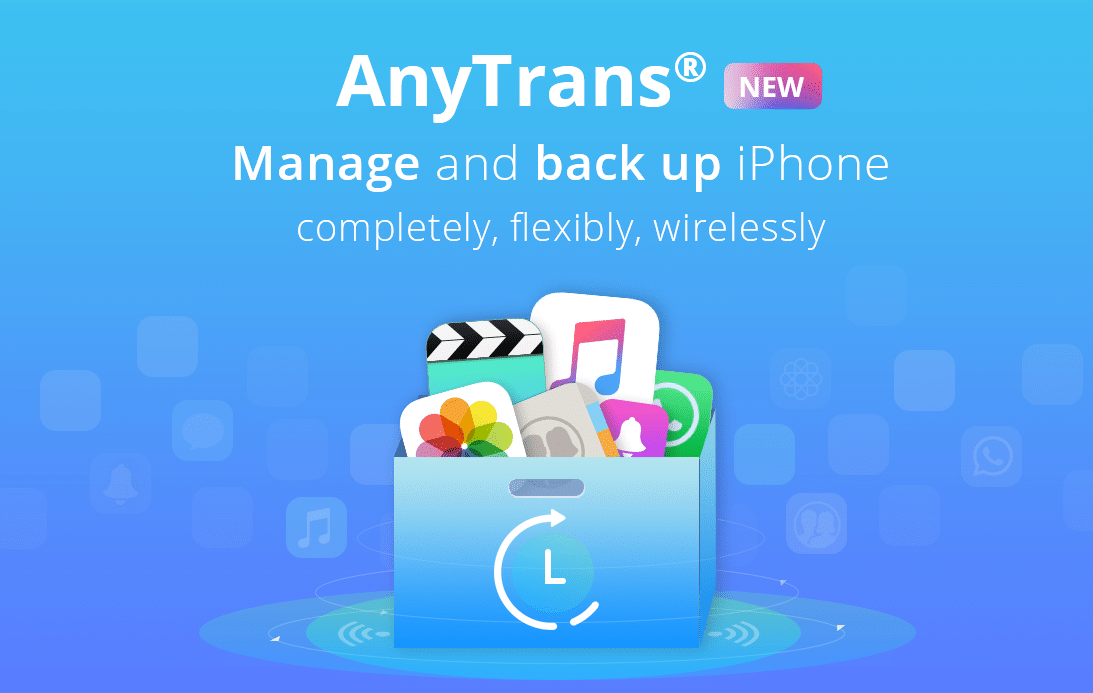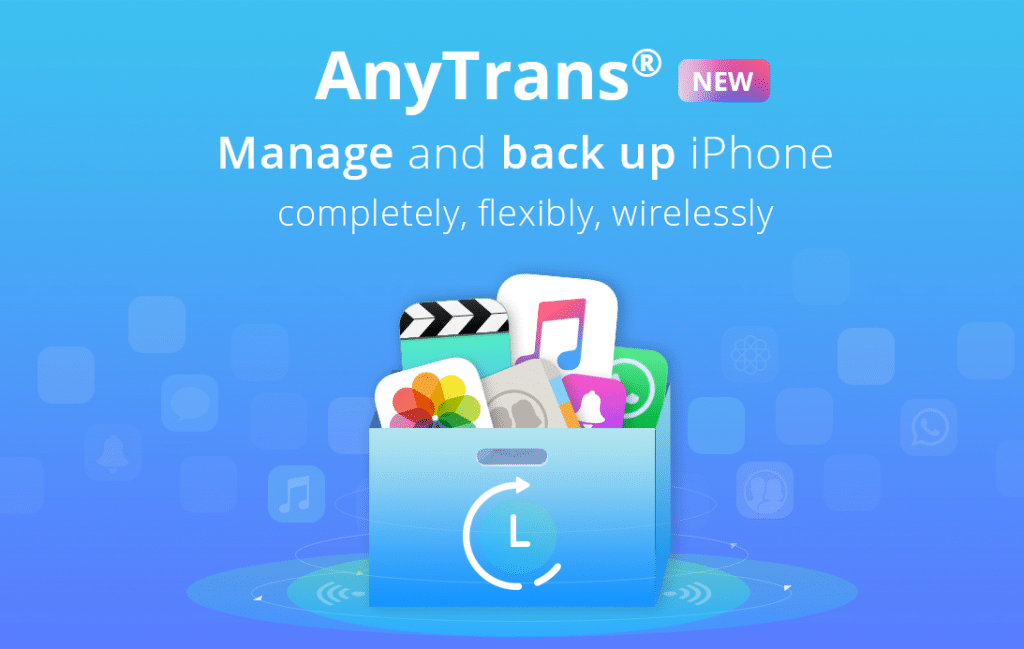 Once the track is selected, it'll open up in another section.
There you'll have two sliders that you can use to trim the ringtone wherever you'd like to. You can listen to the selected section of the track as you're making the selection, so you're sure you're selecting the right section. Once you're happy with your selection, click "Done"!

Then you can just click the "Import to ringtone library" to have the ringtone pop up there so you can use it immediately!

Pros:
Works well to make ringtones
Can import to library
Cons:
The User interface is clean but a little tricky to work around for beginners.
Slightly on the slower side
You can't create truly custom ringtones from within the creator
Final Thoughts:
We've gone over the top 3 ringtone creators that are available for making iPhone ringtones today.
iRingg stands as the best one because not only is it super easy to use this creator, and you can also create one that's totally custom and go all "music producer" on your ringtone without having to learn the ins and outs of creating music from scratch.
The emojis really helped me remember which sounds are which and make the whole process super streamlined and easy! However, the other two creators we've mentioned are also great at what they do!
So, in the end, it just comes down to what you're looking for! For us, iRingg is the clear winner, as the best ringtone creator for iPhone!
(Visited 348 times, 1 visits today)