If you're looking for answers to question i.e. What is the best Android app to buy and sell products online? Then we recommend you must check this article, as in this article we're going to cover answer to this question.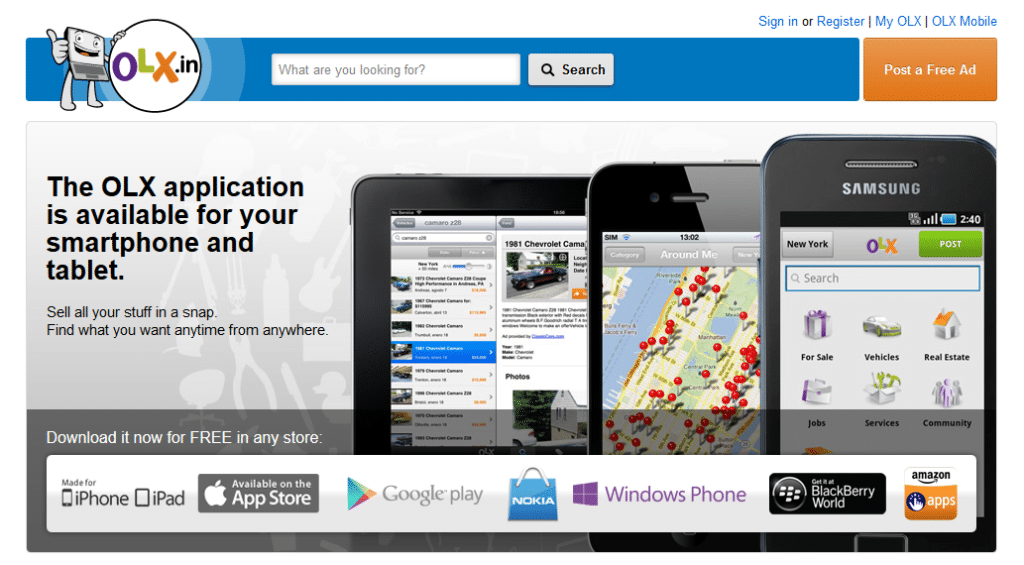 OLX.in is one of the most popular service using which you can post classified for free. As this web service gets more than a thousand users each day due to which it's counted in top free services to buy and sell products online.
OLX India is a free online platform of classifieds. It is a worldwide web currently working in India, and it offers a wide range of services, from education and jobs as well as the buying and selling of all types of products. OLX is the next generation of free online classifieds.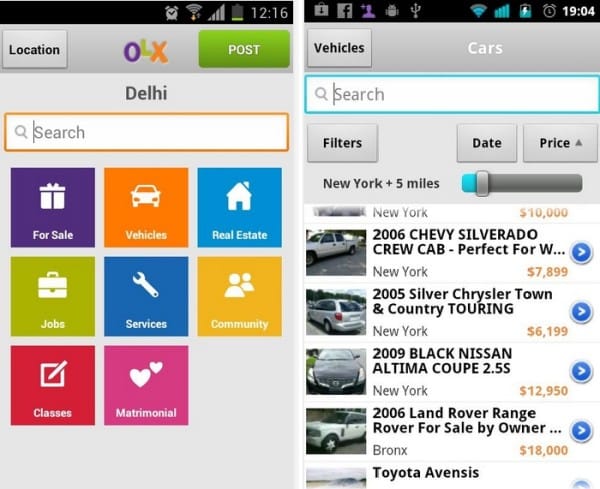 As you know that all the new and modern classified website providing mobile version or the official app of their product. Using which you can create your ad from wherever you are. OLX India also provides you the OLX Classifieds Mobile Apps that make it easy to post an ad straight from your Android device. And below you're going to read about everything you need to know about OLX.
What is OLX for Android
OLX is the best way to buy and sell 'on the go' and in your local area. It allows you to easily post your ads for free and search for classified ads in your local area. Whether it is a flat screen TV, mobile phones, electronics, used cars, an apartment to rent, or a second-hand piece of furniture, OLX provides you with millions of buyers and sellers to connect to, all for free.
Feature of OLX Classified App
Super simple ad posting: take a picture with your phone camera, describe your ad and sell it.
Easily search and browse for classifieds around you using your phone's location.
Manage your ads, favorites and messages on the go with "My OLX"
Share your ads with everyone through Facebook, Whatsapp, Twitter, etc.
Advantage of Using OLX Apps
Click on the picture of the product you wish to sell from this app
Include brief service of its

feature

Estimate the price you want to charge
Provide local contact information
Aim to Develop OLX Mobile Apps
The main aim to develop this app is to make it easier for all the OLX users to post ads of their product. So if you want to buy something just open this application and check the ads which is already shared by others. Users of this app can login to their OLX account from anywhere without any personal computer. Developers also shared that with this app online shopping will be more easier.
OLX for Android app is specially designed to run on all the Android device. And if you're using this app you don't need to search local classified ads from your desktop. You can also search local classified ads, reply to a listing, and make and post ads just with few simple steps.
So what are you waiting you guys start, try this OLX free classified app for Android, start selling, buying or renting. And let us know your personal experience with us. You can also share with us the thing which you really liked about this app
(Visited 603 times, 1 visits today)