In the field of virtual and augmented reality, innovative possibilities in software development, faster Internet connections, better cameras, sensors, and graphics cards, as well as more powerful computers and processors are constantly creating new applications. These extend across both the industrial and private sectors.
AR and VR Hardware Supplier are continuously developing improved products that provide immense benefits and great experiences for users. But what are the differences between AR and VR? The following article clarifies. 
Virtual reality
Virtual reality allows users to immerse themselves in a 360° world, move around in it and even interact with it. The biggest difference to augmented reality is that the real environment is no longer perceived in the process.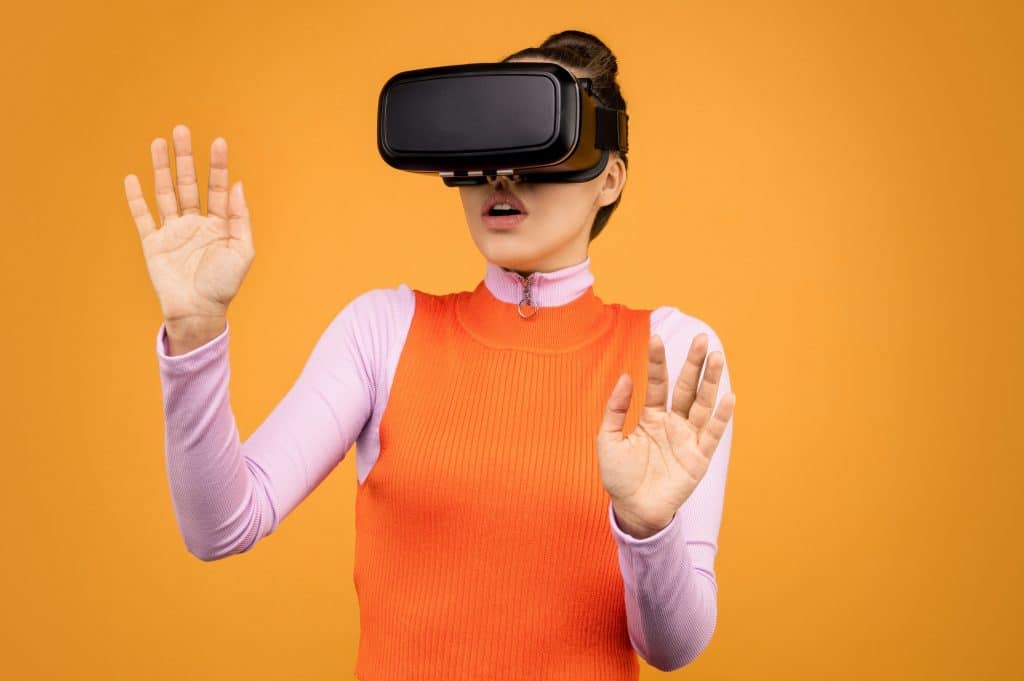 With virtual reality, 360° videos and images can be experienced, as well as more complex applications, such as virtual reality applications or games. In the tourism sector, medical technology and the automotive industry, the innovative VR experiences are already extremely popular.
For example, 360° images make it possible to visit real estate without having to be on site. Users can zoom in, view specific points in detail and rotate in any viewing direction.
In this way, virtual reality always gives the impression of being live on site, whereas with augmented reality it is actually necessary to be present on site in order to obtain more detailed information.
VR applications are becoming increasingly important, especially in the industrial sector. The applications are usually individually adapted to the needs of the respective company. VR simulators are used, for example, for VR product configurators, therapeutic applications or training and educational purposes. Thus, virtual reality has evolved from a gimmick for the leisure sector to a technology that offers immense added value for the industrial sector.
Augmented reality
In augmented reality – which translates as extended reality – objects from the real world are provided with additional information. This additional information can take the form of videos, animations, graphics, texts or even moving 3D objects.
In contrast to virtual reality, the virtual elements are superimposed on the real environment. This technology makes it possible, for example, to bring books to life, to fade in tourist information about the respective sights or to place the new furniture in one's own four walls even before it is purchased.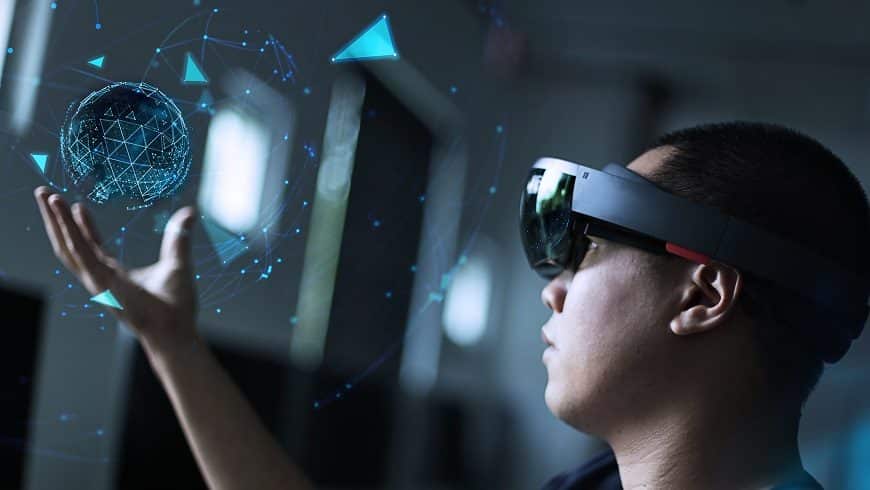 With virtual reality, special hardware, such as a cardboard or VR goggles, is needed to dive into another world. Augmented reality, on the other hand, can also be realized on a conventional smartphone. Nevertheless, AR glasses are also available, such as the Google Glasses or the HoloLens from Microsoft. 
If AR glasses are worn by the user, they usually work autonomously. The real environment is fully perceived by the user, who can interact with the superimposed virtual objects via gesture control. In the future, more inconspicuous mobile data glasses will also conquer the market, which will be supplied with valuable apps and information in real time while the wearer goes about his or her daily activities as normal.
Augmented reality certainly made its breakthrough in the private sector with the popular smartphone game Pokémon GO! In the industrial sector, head-up technology is already widely used today. The new generation of AR glasses, which are even more powerful and complex, will ensure another big step towards the future here.
(Visited 83 times, 1 visits today)