Today's article is specially dedicated to the user who drop an interesting question i.e. How to Convert Documents to PDF for Free? And to answer this question we decided to cover an opinion piece featuring Best Websites to Convert Documents to PDF for Free.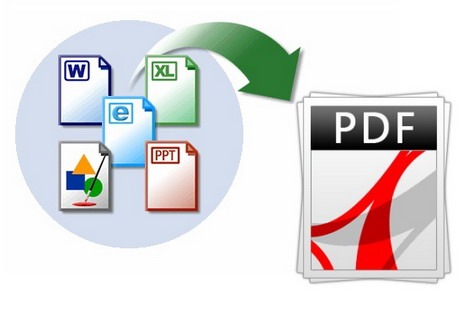 If you are wondering why we need to convert a document into PDF (portable document format) while both are same? Actually, PDF-viewer or Adobe Reader downloading is free of cost so anyone can easily use these programs to open pdf files but on the other hand a document can be used with only after the installation of MS Office. Because of all these reasons pdf files are best suited for all users.
We have so many methods to convert a document to pdf like one can download some of the software's for their conversion. We also have some cool website for this conversion. Some of them are listed below: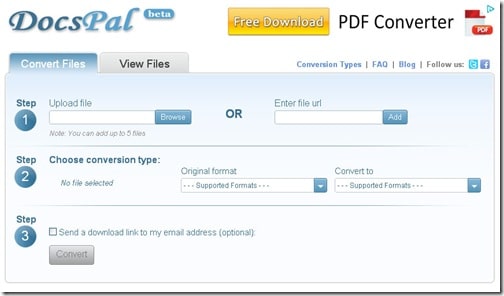 A free convertor available on the internet allows a user to convert any of his document files to another document file. And these converted document files can be easily used for email purpose.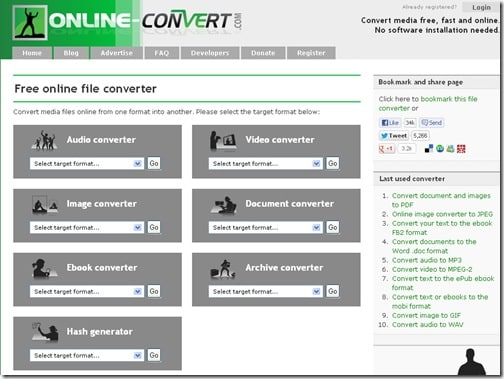 Using this website you can convert documents and images to PDF with this free online PDF converter. This website will upload your document and convert to PDF very quickly. You can also take a screenshot of a website by providing us the URL and convert HTML to PDF.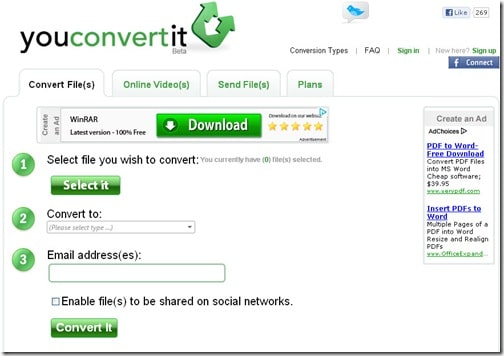 YouConvertit is amazing convertor use to convert input files into the output file.The input file can be of *.avi,*.mpg,jpeg etc (these file formats show you the input type file). Once the file to be converted has been selected their input and output file formats must be selected.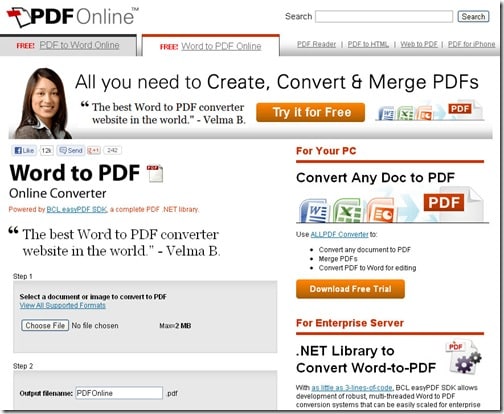 As the word shows it half meaning i.e. Converting a document files to pdf file or excel file to pdf file in an easy way. Simply choose the file not exceed 2MB, add output name to file and add your email id, when you file is converted it will send to that mail.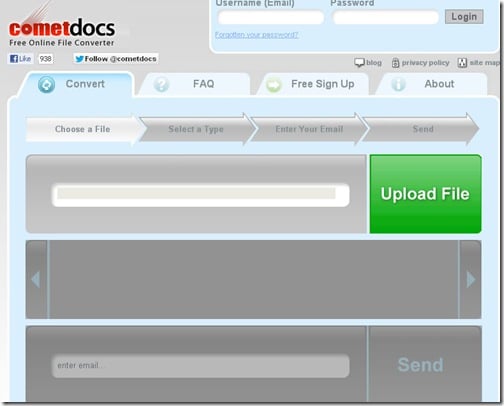 It is a web application used for the free online file conversion supporting 50 file types including PDF, ODX, DOCX, HTML and also image file types etc. Also this with this application one can easily recover a lost extension of any form.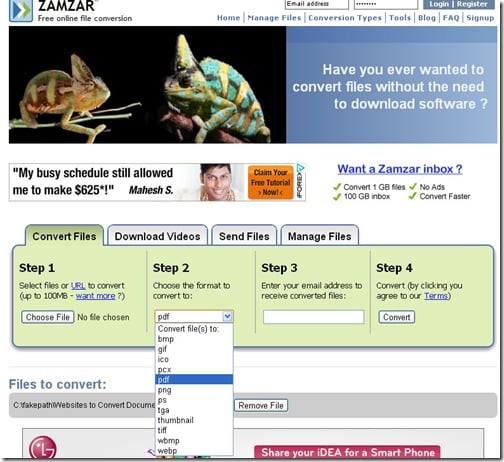 A web based tool that can be used to convert any of the video, audio, document file from nearly any of the format to any of the nearly format.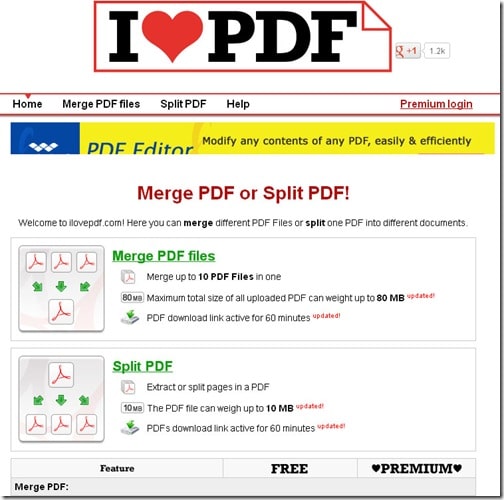 This application is generally used to merge different pdf files to one and split one pdf file to different documents.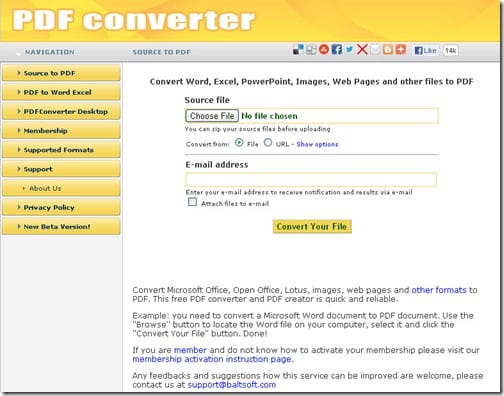 A free and reliable converter which easily converts the MS Office, Lotus, images, web pages and other formats to the PdF file format. It is much easier and quicker tool.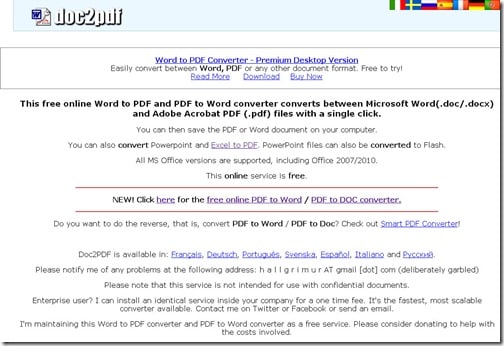 Documents in the form of a word easily converted to Adobe Acrobat PDF having an extension .pdf in a simple manner by clicking only once on the file. One can also convert Excel files and PowerPoint files to a pdf file.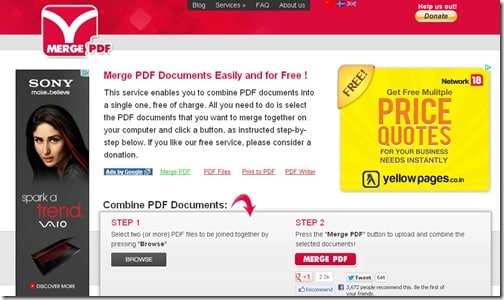 Merging makes user to read several files into a single file. The same occurs here i.e. This application is used to merge at least 10 pdf document files into a single pdf file.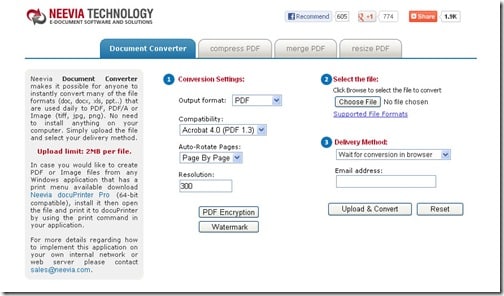 Cool website which makes it possible for anyone to instantly convert many of the file formats (doc, docx, xls, ppt..) that are used daily to PDF, PDF/A or Image (tiff, jpg, png). No need to install anything on your computer. Simply upload the file and select your delivery method.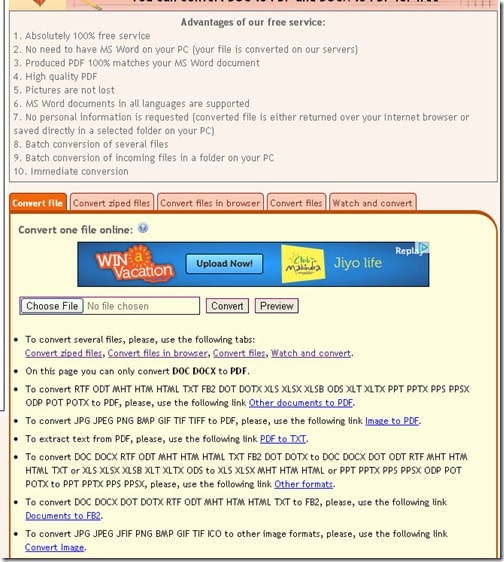 Another cool website using which you can convert several files. One thing which I really like about this website is that the site has divided its web tool in different pages like Convert zipped files, Convert files in the browser, Convert files, Watch and convert. I'm sure if you are visiting these 4 pages, hardly a single format will left which you can't convert.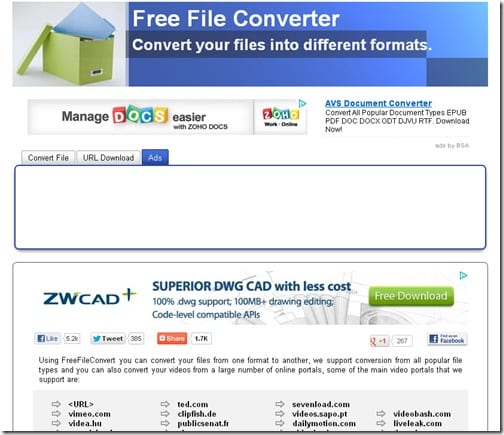 Using FreeFileConvert you can convert your files from one format to another, This website support conversion of all popular file types and you can also convert your videos from a large number of online portals and more.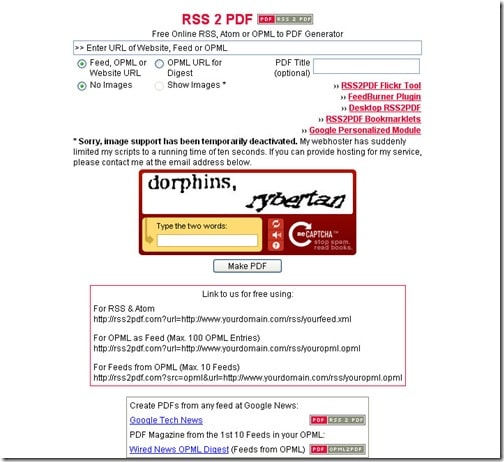 This is another free Online RSS, Atom or OPML to PDF Generator. But one thing which you don't might like i.e. Image support has been temporarily deactivated for this site.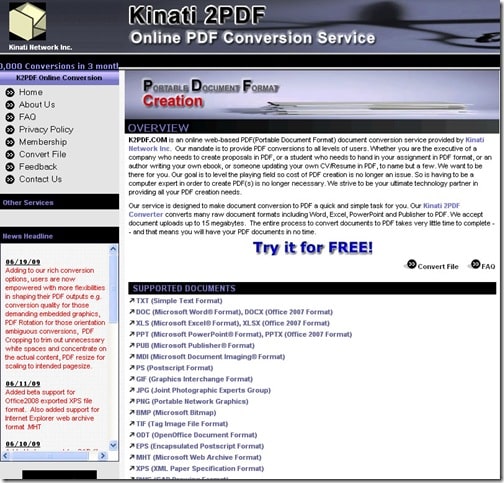 K2PDF is an online web-based PDF (Portable Document Format) document conversion service. This provides PDF conversions to all levels of users, this site accepts document uploads up to 15 megabytes and lots more which you will experience when you give try to this website.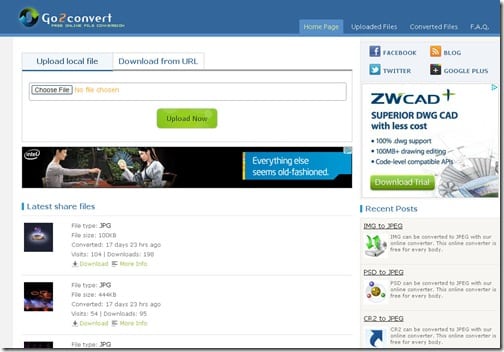 Using go2convert is another cool website using which you can convert files to different formats like format to BMP, CMYK, DCM, DCR, DCX, DDS, DNG, DPX, EPT, ERF, ICON, JP2, JPC, JPEG, MNG, MVG, NEF, PDF PIX, PNM etc. Very easily.
SO these are 16 best web apps to Convert Documents to PDF for free, but still if you feel that I forget to share any good name don't hesitate to share with us. Also tell which one of them you found better for this purpose
(Visited 472 times, 1 visits today)