Vikings have been tussling with Game of Thrones for supremacy for some time now, with many people believing that the History Channel series is a consistently better piece of television than the HBO offering. Game of Thrones started strong, but dwindled in its later years, while Vikings have regularly maintained its strength. The fantasy series currently wins the battle of the franchises, though, with a greater number of games on various platforms including a highly successful slot. Vikings also have one slot game, but the recently announced spinoff series could bring about more. This, in turn, could lift Vikings above GOT in the franchise war.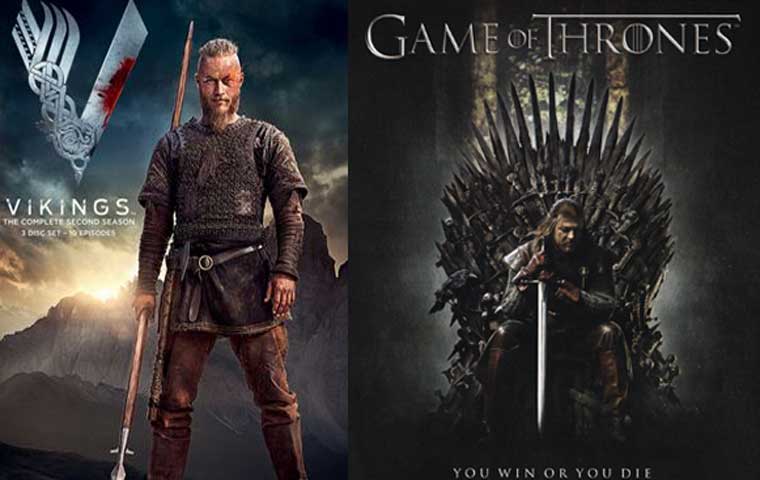 Gods are Hugely Popular in iGaming
There is only one official Vikings slot at the moment, which is a popular offering from Swedish developer, NetEnt. Aside from this, there is evidence that future games in the series could find success due to the other Vikings-related offerings out there. For instance, Ring of Odin, one of the real money games at Paddy Power, is listed on the front page of the site. This offering is based on the Norse god who was associated with wisdom.
There are plenty of other Norse gods that could be the subject of games as well. These games could find a vast number of players, seeing as ancient gods seem to be a much-loved theme in the iGaming industry. This is highlighted by the sheer wealth of games based on Greek gods, such as Zeus Lightning Power Reels.
It would come as no surprise then if NetEnt decides to release a sequel to its Vikings slot when the new series hits screens. The developer may even decide to bring out a game in advance of Vikings: Valhalla in order to draw attention to the new series which is set to be produced by Netflix.
Potential For Vikings Content is Endless
Vikings: Valhalla is reportedly set 100 years after the events of the original series. This underlines the potential for creators of Vikings-based content, as there is such a long period of history to draw from when thinking of the subject matter. This means that there could easily be other spinoff series in the future, upon which numerous games could be based.
Vikings and their gods aren't just a popular theme for iGaming developers either. The great warriors of old have been used on many occasions in different sectors of the gaming industry including mobile. Games like Vikings: War of Clans, for example, are hugely popular among fans of strategic MMOs. There is certainly potential for the Vikings creators to commission an official mobile game or two to help boost the new series.
At the moment, it seems as though Vikings: Valhalla is a long way off. However, the franchise could easily be expanded in the time between now and its eventual release as a way to attract more viewers. In time, Vikings could easily be a bigger and more successful franchise than Game of Thrones.
(Visited 76 times, 1 visits today)