**This article is angry and filled with spoilers for Episodes 1-4 of Season 8**
Game of Thrones has a Wun-Wun sized problem at hand right now, and no amount of giant's milk can save the show from a seemingly disastrous end. Since it first made its appearance in 2011, Game of Thrones has shot up in popularity around the word on an unprecedented scale, amassing a fan following unrivaled for any other series made till date.
The frenzy over each episode, getting emotionally invested in the fates of different characters, pondering over endless theories on Reddit, and wondering whether George RR Martin would finally write the much-expected 'The Winds of Winter' – for fans of Game of Thrones, it has been an exhilarating, nay, almost spiritual journey. So it is only befitting that they would get a final season payoff an Endgame style, by magically weaving all the intricate plot details and world-building for the past 7 seasons with its tense, complex scenarios and character-driven narratives.
Alas, four episodes have passed in Season 8 and the worst nightmare of every Game of Thrones fans seems to have become a reality. While the previous seasons were mostly based upon the books by GRRM, there was no indication that he was going to write the final book anytime soon.
In all likelihood, the showrunners David Benioff and DB Weiss decided it was better to wrap up things soon with whatever scraps of information they were offered by Martin. And the end result has been far from satisfactory – Season 8 is rushed, riddled with glaring plot holes, and filled with a whole lot of unnecessary exposition.
There are flaws aplenty with this final season, and much of the blame lies on the shoddy writing by Benioff and Weiss. Here are our biggest grouse with the first 4 episodes of Game of Thrones season 8:
Endless Exposition For 1/3 of the Season
For reasons unknown to everyone except D&D (Benioff and Wiess), it was decided that Season 8 would consist of six episodes of varying lengths. This was even shorter than Season 7, where there were a total of 8 episodes. Now when you have just a few episodes left, the story should move forward in a way such that enough intrigue is maintained to keep you guessing what would happen by the final episode. There should be twists and turns, along with intelligent character dialogue to keep the viewers on tenterhooks.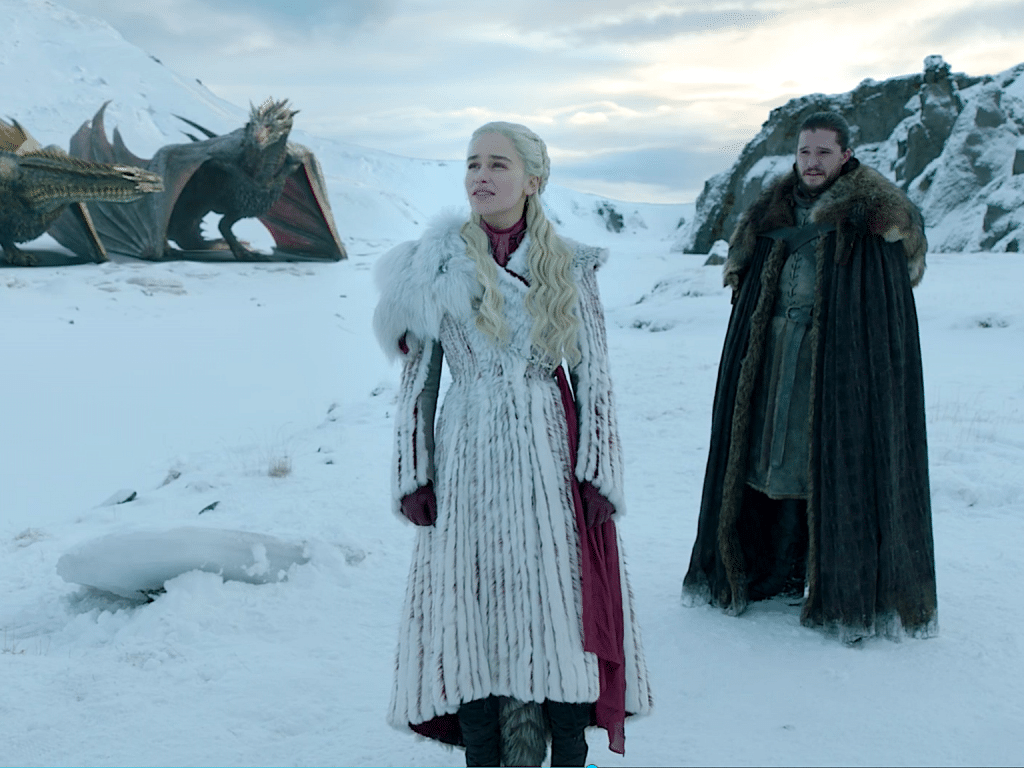 But what did we receive?
One episode dedicated entirely to reunions, and another to trifle dialogues, giggles, and laughs. Was such needless exposition necessarily required when you are the cusp of unveiling some explosive secrets and twists (which I believe will never happen now)? So we have 1/3rd of the show spent on idle gossip and chatter – which would be absolutely fine if there were 10 episodes in this season – but that's evidently not the case, right?
Abrupt End to the Night King Arc
From the first episode of the first season till the end of Season 7 of Game of Thrones, there was the ever-looming sinister shadow of the White Walkers upon the show.
When the Night King was introduced, we were flummoxed at this new, scary character who added an entirely new dimension to the story. The way the Night King's arc was built up – from his creation by the Children of Forest to his ability to see through Bran's insane time-bending powers – we were certain that there would be a magnificent closure to this story.
Was Jon Snow the prophesied prince? Would they take the help of the Lord of the Light to defeat the White Walkers and the Night King? Was Bran the Night King? Or was the Night King a Stark, perhaps a lost uncle of the Night's Watch?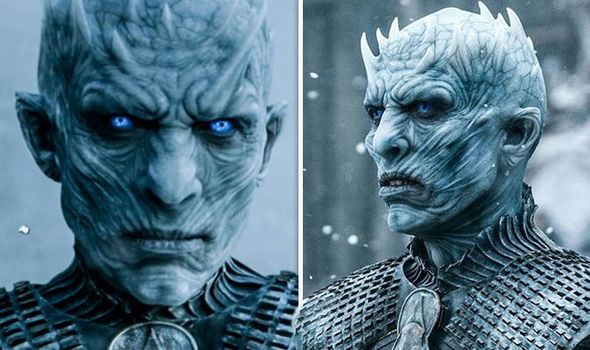 "Winter is Coming".
While this saying is associated with House Stark, fans of the Game of Thrones TV series were made to believe this also hinted at a long winter as well as the coming of the undead and the ensuing Great War.
What did we get?
The Battle of Winterfell, fought in pitch-dark, complete with absurdities like the wights being all wild and snarly outside and all nice and quiet and following the library rules when inside.
Seriously?
Though the ending of Episode 3 was no doubt a shocker – Arya Stark killing the Night King! – it was also a massive let down. After showing the Night King to be such a crazy badass that he survived freaking dragon fire and made Dany quiver in shock, all it took was one stab from Arya to blow away the entire army of the undead.
And that's that? Nothing more? This was the epic war we had been told would make people go delirious with happiness and awe? Seven seasons of building zombies vs dragons ended in a snap!
Illogical, Infuriating Decisions by Characters
Let's analyze episodes 3 and 4 for this. When the battle against the undead began, what happened? The Red Priestess came and lit all the Dothraki swords on fire through her voodoo magic. And how useful did that turn out to be?
Like some amateur fools, they rushed headlong into the White Walker army, with nary a plan nor a strategy of how to overcome the onslaught. In fact, both Jon Snow (totally useless in the entire episode) and Daenerys proved to be ineffective leaders. But even more, stupidity was reserved for Episode 4.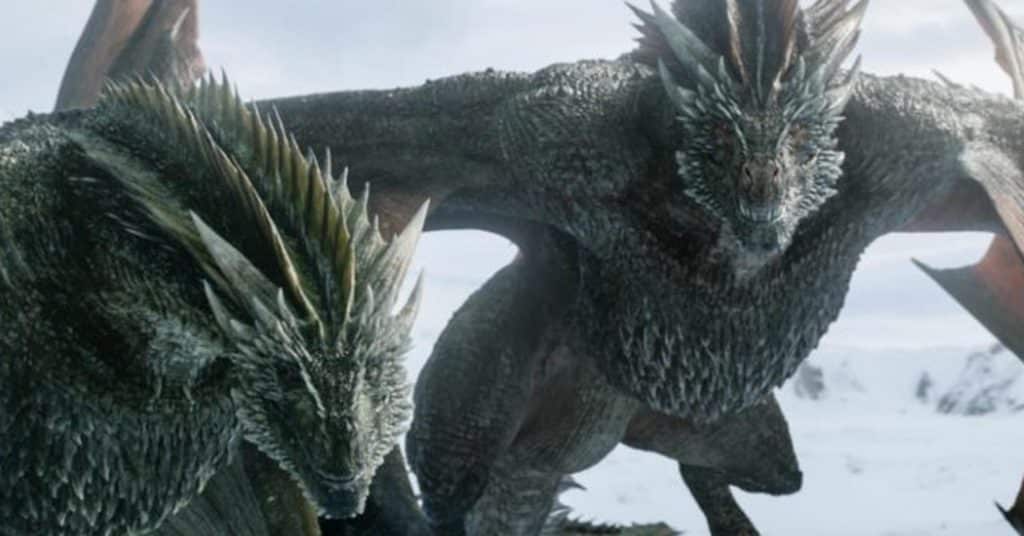 Having defeated the White Walkers (only Arya did that, to be honest), an exhausted and a depleted army of Dany headed towards King's landing to face off against Cersei. Now any simpleton will tell you that before foraying into dangerous territory, it is recommended to do a recce with a smaller force to determine how dangerous the threat is. But what did Dany's army do? Walked straight into Euron Greyjoy's fleet, losing their ships and one of the dragons, Rhaegal.
If in the history of TV, one of the most pointless and illogical deaths were to be recorded, it would be of Rhaegal. A dragon can easily fly sky high and spot the enemy fleet from a distance, but no, nothing of that sort happened. The more ridiculous part came just right after that. Rhaegal was brought down with precise accuracy but Dany on Drogon, who decided to charge right away from the front to Greyjoy's fleet, escaped even after more than a dozen weapons were fired at her. Stupid much?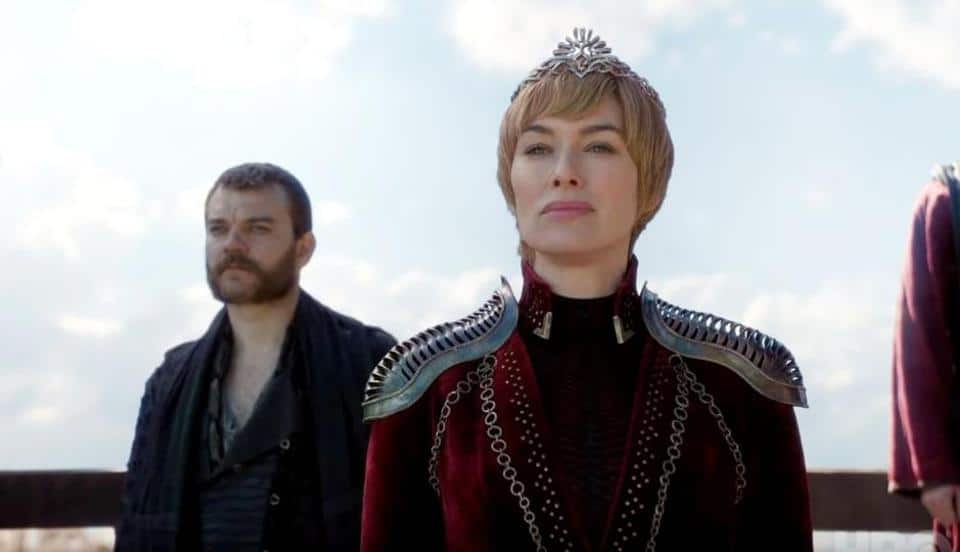 Episode 4 didn't stop here in its stupidity. Next was the turn of Cersei. We all knew she was going to execute Missandei but what happened to her indescribable hatred for Tyrion and why did she let go of that chance to kill him? It is inevitable that there would be widespread bloodshed in the next episode so why not get rid of her annoying brother once and for all? Nope, didn't happen!
Crazy Rush To Establish Dany as the Tyrant Queen
Yes yes, we know Dany has to follow the Targaryen legacy and turn into the mad queen. While she has displayed some of these traits in previous seasons e.g. crucifying the slave masters, the whole thing in Season 8 seems a bit rushed. Let's not forget that despite showing an iron will in dealing with her enemies, she has also listened to wise counsel before and exhibited behavior that understands mercy and collaboration.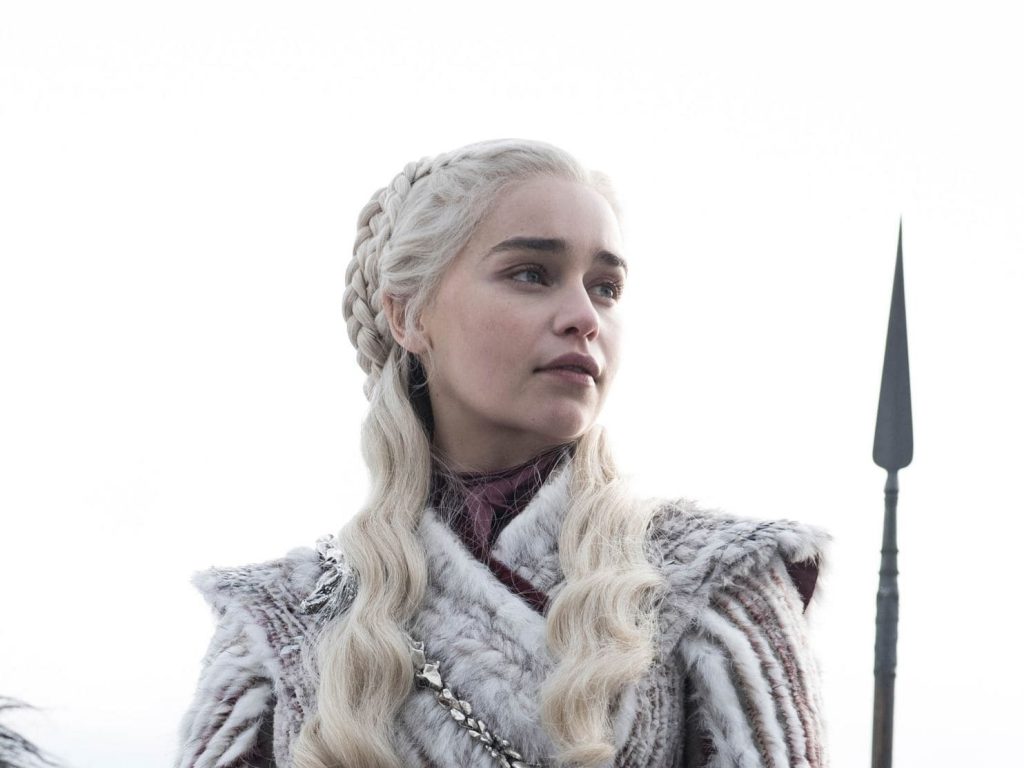 But right after boning Jon Snow in the final episode of the previous season, Dany is showing erratic behavior in dealing with Sansa Stark and even Snow – it's either my way or the highway, no matter how fractured the relationships become. In this case, more exposition was required and her spiraling into insanity could have been shown in a more organic manner. But no, they just made it all so quick that it just feels strange and rushed.
Throwing The Entire World-Building Into Trash
The gravest crime that D&D have committed in the final season is to discard the entire world-building by George RR Martin and the previous seasons into the trash basket. The numerous complexities in the series, showcased by intricate plot details and subtly hinted by cleverly layered dialogue, have all gone for a toss. As GoT superfans, we need closure for several stories. For example:
Do you remember the second Red Priestess who appeared in Season 6, Episode 5? Kinvara from Volantis and her haunting dialogue with Varys? Whatever happened to her? Aren't we going to see more of her mysterious persona?
Where the hell is Daario Nahaaris? Yeah, Dany asked him to stay back but is that it? If she could fly on her dragon to rescue Jon Snow, why can't she just do the same with Daario and ask for help?
Where the hell is Nymeria? Was Arya's direwolf becoming the leader of a pack really the end of it?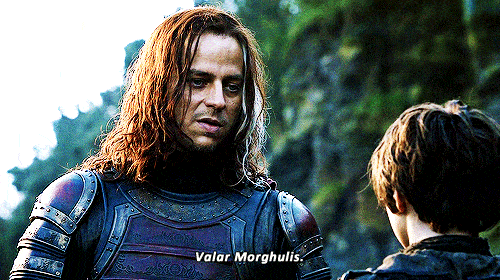 Aren't we going to hear more about the Iron Bank of Braavos and the many-faced god? Was Jaqen H'ghar and all that painfully long treacherous trial of Arya only intended to develop her story?
There are so many other questions we have that we would like to be answered in the final season ( and now the two final episodes). But seems like getting your hopes too high is pretty useless at this time, lest they get slaughtered in brutal fashion just like any other character on Game of Thrones!
What should we expect in the next two episodes? Nothing too remarkable, I believe. This show is hurtling towards a disappointing end, unless some crazy shit happens next. Meanwhile, enjoy this:
(Visited 162 times, 1 visits today)