Yesterday Uber CEO and Co-Founder Travis Kalanick released a statement announcing changes to the startup that in only 7 years has gained an estimated value of 62 Billion dollars. As I am sure many of you have already noticed Uber's recognizable U has been replaced by what Kalanick is referring to as the "atom and bit" a move the company hopes will ensure the continued development of the brand.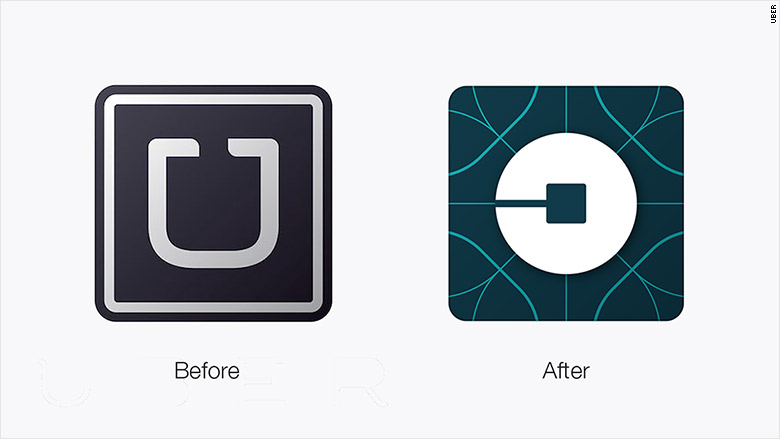 Since the apps conception in 2009 Uber has grown from a private black car service to a colossal network covering 400 cities in 68 countries around the world which is no wonder since the app has provided an entirely new means of transportations for its avid users. Kalanick explains the concept behind the update by breaking down what his service is at it's core "when you push a button on your phone, a car moves across the city and appears where you are. We exist in the place where bits and atoms come together. That is Uber." With this concept in mind the updated branding is a bit easier to swallow.
Kalanick believes the image of the atom and bit will provide consistency in brand aesthetics as Uber moves in to new markets. We have already seen several of these moves with UberFRESH delivering food orders in Santa Monica and Uber RUSH delivering packages in Manhattan.
The Atom is a secondary characteristic in the branding which Uber hopes plays a major role in it's ability to relate to the local market. Kalanick believes the old black and white Uber logo is "somewhat cold and distant," the Atom is here to spruce the space up a bit. In an attempt to bring out the "human side" of the app Uber sent teams to different cities around the world researching everything from "architecture, textiles, scenery, art, fashion, people and more," all to provide a more personal touch to a brand which operates in many varying regions of the world.
INDIA
CHINA
There has been some backlash on social media bemoaning the Uber updates describing it as a slight to it's drives whose rates were recently cut, prompting a protest.
(Visited 220 times, 1 visits today)