No doubt that, pictures tell millions words without saying anything. That means, animated GIF tells 5-10% more and if its about avatar for profile, then we don't think anything else can fit better to animated GIF. And if you're looking for answers to question i.e. What is the best tool to make Animated GIF's Online? Then must check this article
We also checked over the web, that after the announcement by Matt Steiner, a software engineer at Google, that "GIFs will animate on both desktop and mobile." Many Google Plus users the web for a way to make animated GIF for Google Plus's profile. To help those users and people who are looking for some Animated GIF Creators Online. We decided to publish this article on best tools to make animated GIF online for free.
So, lets we start with our first animated GIF maker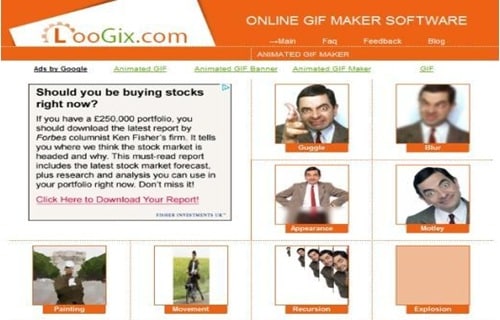 One of the tools to create animated GIF online very easily for free. Using web tools you can also generate personal funny slideshow. In addition, you can also add some "special effects," such as blurring, rotation, fading, etc.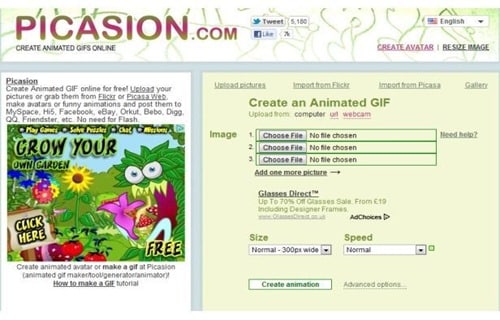 With this amazing GIF maker you can quickly create GIF online. All you need to do is upload pictures or import them from Flickr or Picasa Web, and create a funny avatar with few clicks.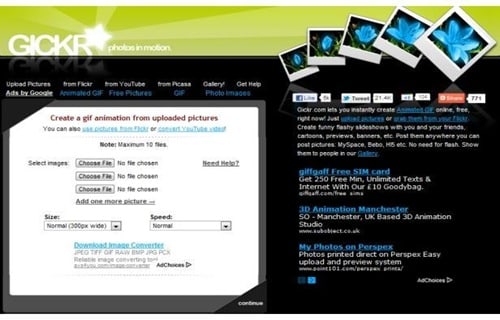 You can also use Gickr to instantly create Animated GIF online for free. Create funny and Flashy slideshows, just by uploading pictures from a PC or grab them from your Flickr profile.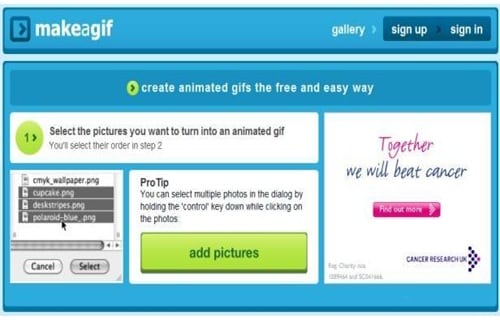 Want to learn how making a gif, then Makeagif is a better place to go with. Your grandmother can even make animated GIFs with this easy to use and free GIF animator. Just follow three easy steps. Upload, Customize, Create. You can also share your creation with friends on Twitter, Facebook and Tumblr.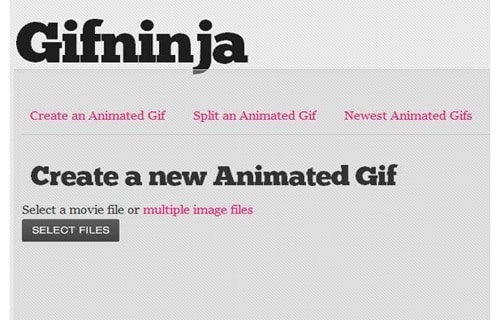 Using this web tool you can add multiple files for faster upload. You can also upload a movie, but make sure not to exceed 20mb. Adjust the speed using slider and once you're done, click download.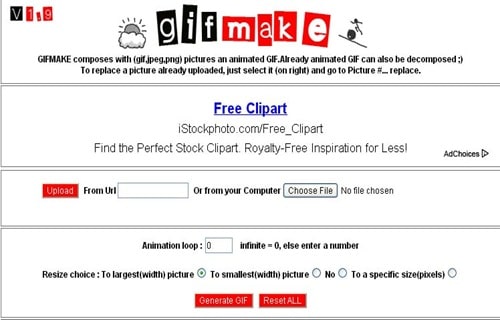 To make GIF using this web tool all you need to do is, Specify the image size, the transition speed and the number of loops to customize your animations. And leave rest to GIFmake, very handy and easy to use online tool.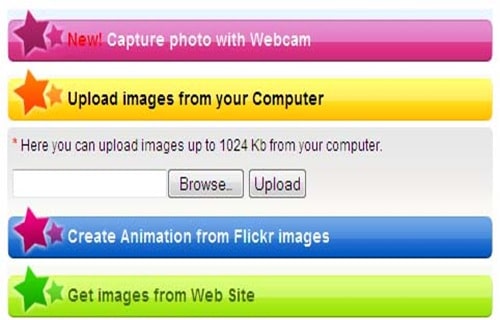 Its a personal avatar generator and GIF animator using which you can create cool gif. Just capture photo with your webcam or from your computer, you can also get them from any other website like Flickr. And leave rest to GIFUP. You can also make a banner or GIF slideshow in a Sec.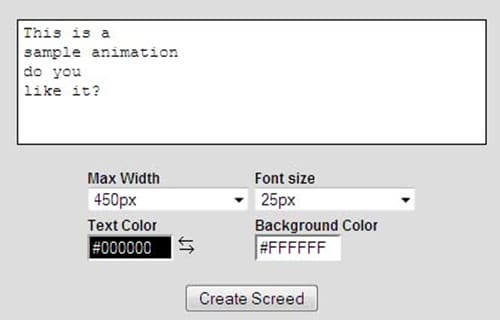 Very innovative online tool using which you can create animated GIFs by letting you type in the text. That means, you don't have to upload anything, type your text, choose text and background and create your GIF. Once its done, click download.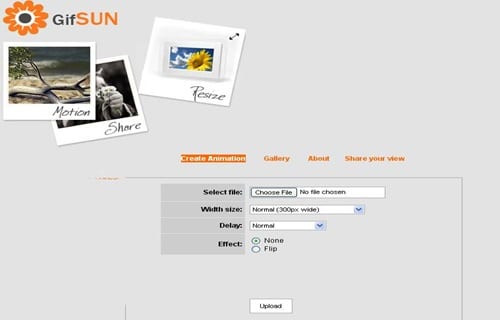 Create GIF animation online with gifsun.org. Just upload your images or photo you want to animate online. You can also upload multiple pictures or photos to get best flashy animated GIF. Gifsun is full of features, I'm sure you will love to try to this.
One of my favorite websites to create avatar online for free. The avatar which I'm using on my Google Plus's profile is created using this web tool. All you need to do is choose the avatar template, upload image.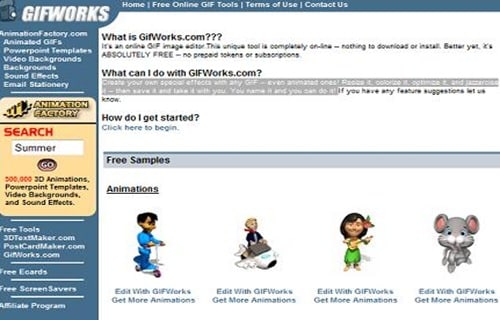 You can also use GIFworks to make your own animated GIF, one thing which makes this tool special is, that you can easily resize it, colorize it, optimize it and once you done, click download.
So these are 11 of the best online tools to create animated GIF for free, but if you feel I forget to add any good gif animator, feel free to share with me.
(Visited 1,319 times, 1 visits today)