If you're looking for a way to recover Whatsapp messages which you accidentally deleted or lost because of wrong tap or click? Not to worry, because there is an easiest way to get your deleted Whatsapp chat just by making a few clicks.
Whatsapp is an amazing messenger app with lots of amazing features. And out of them there is an outstanding hidden feature of Whatsapp which you can use to recover deleted Whatsapp chats. You don't even know that Whatsapp daily backup your data and store them on your phone. That means just by uninstalling and reinstalling the application you can recover the most recent backup.
Here in this article I intend to share with you the best and legit way to recover deleted Whatsapp chats, so lets we start with our tutorial
How to Reinstall Whatsapp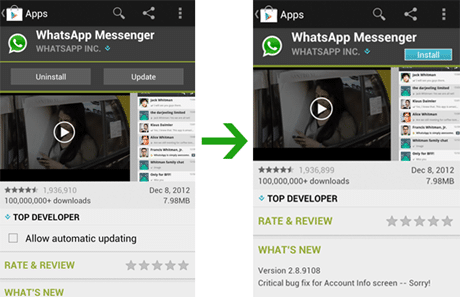 First of all uninstall Whatsapp messengers from your mobile by searching Whatsapp Page in Google Play and clicking on uninstall. When its confirm that its uninstalled, click on install button to reinstall Whatsapp on your mobile.
How to Restore Whatsapp History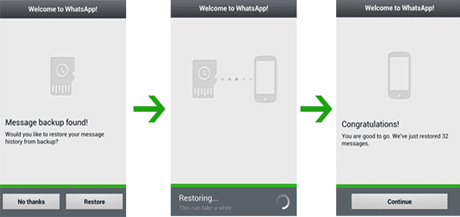 Once you are done with the installation process, Whatsapp will ask you "would you like to restore your message history from backup". Just tap on "Restore" and wait for few second your chat is recovered.
How to Recover Chat from Older Backup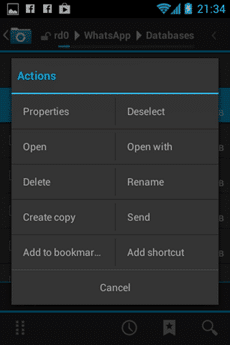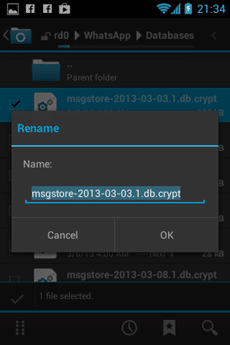 After restoring, if you found that the chat which you want still not recovered, then you can try older backups to recover chat. In case of whatsapp the backups are kept for last 7 days on your memory cards. And to make that thing happen, first of all you need to found backup file and rename it. After that install any file manager app such as Astro File Manager and find the Whatsapp backup. You will find it here:/sdcard/WhatsApp/Database.
How to Rename Whatsapp Backup File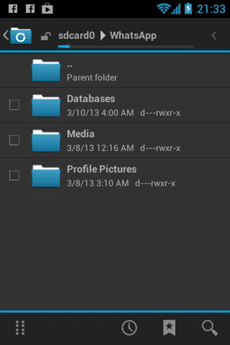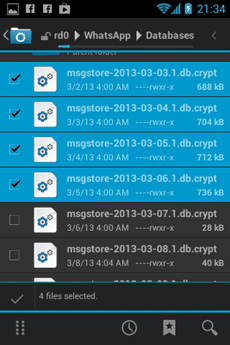 Once you got the backup file for the date which is remembered by you ( within last seven days ) while having conversation. Rename it from "msgstore-YYYY-MM-DD.1.db.crypt" to "msgstore.db.crypt", using your file management app.
Once you done with all above mentioned steps go back to step one( i.e reinstall Whatsapp ) and restore your chat history based on the backup which is specified by you.
Once you've done this go back to step one (i.e. reinstall WhatsApp) and it will restore your chat history based on the backup version you specified. So this is an way to recover deleted whatsapp Messenger chat which I found to be easy and very legit. So give try to this tutorial and share your experience with us. Also if you feel their is more easier way to make that thing happen share with me, will love to cover it in my magazine.
(Visited 885 times, 1 visits today)