Virtual reality is here to stay. From new and upcoming games like Minecraft, Sky Sports, Batman: Arkham and Resident Evil 7, which will be offered in a VR version, to the increasing use of the technology in education to provide students an immersive learning experience a la Google Cardboard, VR is set to redefine how content will be consumed in the future.
VR is not by any means a nascent idea, and has steadily gained traction in the tech world over a period of time. However, technological progress has finally ensured that access to virtual reality has become easier and significantly less expensive than before.
You can easily convert your smartphone into a virtual reality device by using the Google Cardboard or experience the power of a complete premium system like the HTC Vive. Computers have also become more advanced and can handle the computing power of latest Virtual Reality systems with ease.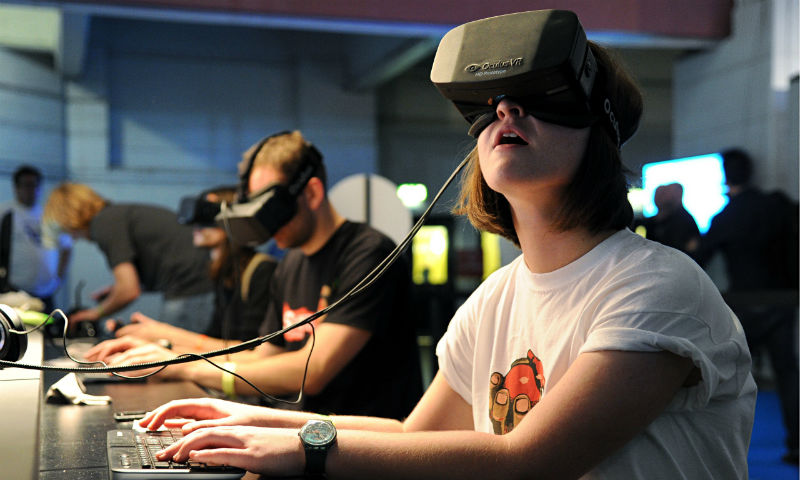 2016 has been the year in which VR truly took off, with a slew of releases like the Oculus Rift, Sony's PS4 VR headset and other similar devices by tech giants HTC, Samsung and Google. To help you make an informed decision in buying the best headset, here is a roundup of the top five VR headsets currently in the market:
5. Google Daydream View
Google's Daydream is the next-generation virtual reality headset from the CA-based tech giant, which had earlier launched the Cardboard to make VR technology accessible literally to anyone around the world owning a smartphone. The Daydream, priced at USD $79 in the US, will be available initially through Google's own headset, the Daydream View, and will require a compatible phone to operate viz.
The new Pixel phones. Its functioning is quite similar to the Cardboard- you put your phone inside the headset, which becomes your display through a set of lenses that separate the screen into two images. You will have a pair-able remote to hold in your hand in order to control the action.
Although the Daydream software library needs some updating and the absence of backward compatibility with Google Cardboard apps is a drawback (though Google is attempting to fix that with an SDK update), the Daydream platform is the future ahead for the Android VR. It is certainly more comfortable than all other mobile virtual reality headsets and the price is a real catch.
On top of that, it is very easy to use- no pairing procedures, lens adjustments or ports and cables are required to be dealt with. The lack of hardware and software support and limited app selection, however, are a real bummer. We hope that Google will work to sort out that soon.
4. Samsung Gear VR
Samsung's Gear VR, priced at USD 100, and developed in a collaboration with Oculus, is a sleek and sophisticated VR system that seems like a great buy. So what's the issue here? Well, to use the Gear VR, you need to own a compatible Samsung Galaxy smartphone in the first place. That actually sounds like a dreadful option because Samsung has earned quite a bad rap with several reports of its Galaxy Note 7 phones exploding and causing grievous injury to users.
In case you already own a Samsung Galaxy phone, using the Gear is a delight. The device is quite comfortable to wear, the controls are built into the headset, and there is a pass-through connector to keep your phone charged. The software ecosystem has been jointly developed by Samsung and Oculus, and includes several games and apps, such as virtual theaters for watching Netflix shows. For people who already own a Galaxy phone and have even a fleeting interest in VR, the Gear is a great way to get yourselves acquainted with the technology.
3. Oculus Rift
For many of us keen to dabble in the world of VR, the Oculus Rift has become synonymous with the technology. Though it has lost its shimmer with the onslaught of virtual reality headsets launched by competitors, and ceded some ground to the HTC Vive and the PlayStation VR, Oculus Rift still holds strong in providing an immersive experience to consumers.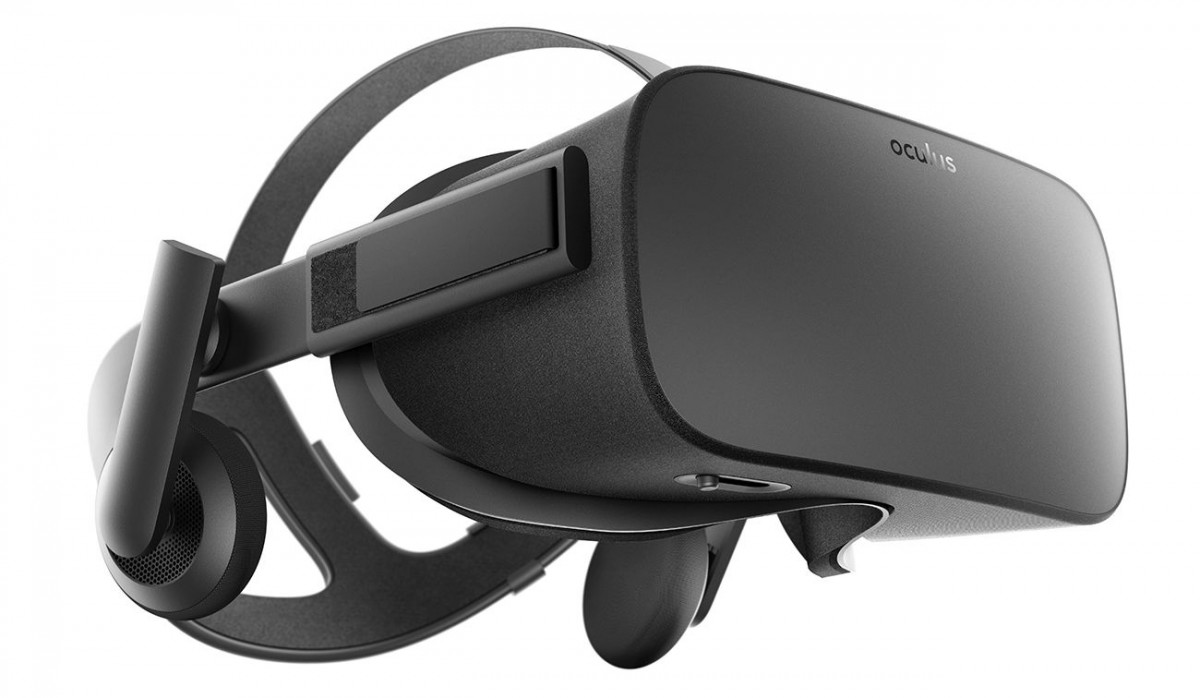 Priced at USD 599, which is a tad expensive IMO, the Oculus Rift system includes a headset packed with sensors, offers a display for each eye and has integrated headphones.
The retail version also has a camera that boosts movement detection information and is technically similar to the Vive, though it lacks the latter's whole room virtual reality experience. A drawback is that motion controls are not included with the headset and you will have to fork out another USD 200 for the upcoming Oculus Touch controllers.
2. HTC Vive/Steam VR
First and foremost, let's talk about the price of the HTC Vive. It costs a staggering USD 800- so is the crazy price tag justified? If you want a heavy duty VR experience that will blow you away, and are willing to shell out the bucks then the HTC Vive is one product you won't forget in a hurry.
Providing a comprehensive VR solution with a headset, two motion controllers and two base stations that offer a 'whole-room' VR area, the Vive is the complete VR experience as it allows you to roam around a room. It is also the only system currently available that tracks your movements in a 10-foot cube instead of from your seat, and uses IR sensors to map your location in physical space into the virtual space.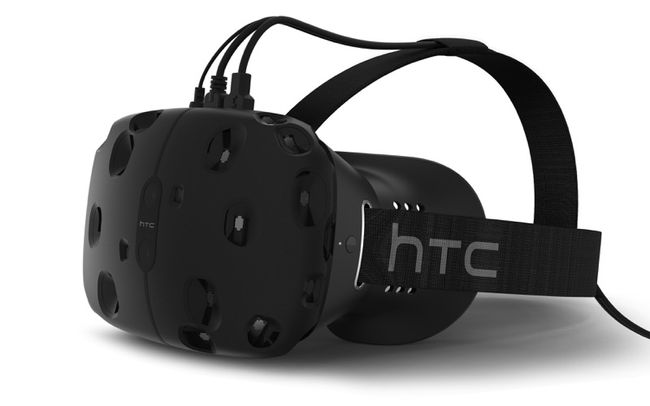 Of course, you will need a pretty big space to use it like that, but just imagine playing a scary-ass game like Resident Evil 7 with the Vive (yeah it's for the PS4, but just imagine for once).
The terror and tension that we see on the screen will be palpable for real. On the downside, remember that the Vive is a PC-tethered system that needs some heavy power to function properly, and HTC has recommended a minimum of an Intel Core i5-4590 CPU and a GeForce GTX 970 GPU. And yeah, it is also the most expensive among all headsets available in the market.
1. Sony PlayStation VR
Sony grabs the top spot with its relatively low-cost easy-to-use tethered VR headset for the PlayStation 4. With theater mode, you can play any PS4 game that you like, giving an immersive experience of playing in front of a large screen.
It also works with non-VR apps and games, and has motion control support. A major benefit of the Sony VR headset is the range of content available for use, and many games and apps are already available from more than 70 launched till yet. Titles include RIGS, Batman: Arkham and Battlezone.
To get the entire experience and functionality, you will need to buy a PlayStation Camera for the headset to work and a PlayStation Move controller bundle for motion controls, but at USD 400, it is still substantially cheaper than the Vive or the Rift.
(Visited 1,192 times, 1 visits today)