Today's article is the answer to question "Where to Download Any Kind of Sound or Music for free?" And if you're the one looking for an answer to this question, we recommend you to check out our list.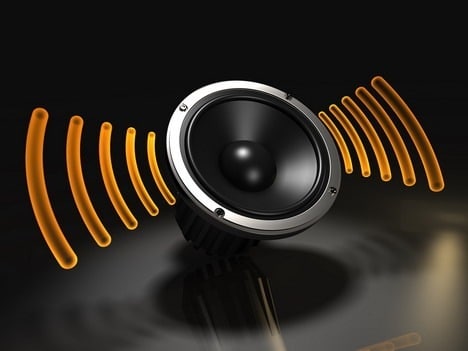 If you really love working with things like video, music, animation, games, or any other media, sound is an important need. We all know that anything without sound is like eating food without salt and spices. Also if you are in a profession related to above mentioned things, then good sound effect can take you to the top or might break the deal.
Sound effects are an important branch of the tree of entertainment. Sound effect add more value to media and other related things. Sound effects helps you to assist your brain, and make your heart delighted just by giving a true feeling of the song and video. There are lots of paid software available over the web which you can use to create sound effects of every kind. Not only the software, we also have numbers of website which help us to download free sound effects. And this article totally depends on this niche, in which we are going to share with you some best name to download sound effects for free.
Attention! This article is educational purpose only, as Distributing & Downloading sound effects which you don't own is illegal. You can also create your own music with soundful.
Lets get started!
Flash Kit is one of the best website to download sounds FX for free. The things which I really like about this website is amazing search and real time sound FX effect preview.
Videvo offers royalty free sound effects and music. In addition the site also has an extensive collection of stock videos available under a creative commons license.
Sound Board is another cool website providing 437,147 tracks for you to use, share, enjoy. Here you can Add Sounds from Other Boards to Yours, Post Tracks on Facebook, Twitter, Sell Your Original Sounds and Embed Tracks or Full Board.
Audio Micro is another cool website to grab royalty free music and sound effects. And guess contributor on this website are already Grammy award winners. So that's sure that you will get some cool FX sound.
Another cool platform to find and share free sound effects and loops- legally. One thing which I really like Sound Snap is its amazing browse by category option for FX sound.
At partners In Rhyme you will find the biggest collection of royalty free music and sound effect. Here you will get individual computer sounds and that are perfect for Flash designers, website and web app developers, computer game developers and sound designers.
Another great database and will help you find that ever so elusive sound effect.
At Nature Sound Nature you will get free online samples and as well as full-length (usually CD-length or longer!) downloads of quality nature sound mp3s. Some are mixed and edited field recordings, others are free of intervention.
A very simple page which displays all the downloadable sound effects on its main page with a well-arranged list.
If you are searching for some cool animal sounds then this is right place to check some. Here you will get over 280 animal sounds available for free download.
At pachd you will able to grab more lots of free sound effects.
Her you will find huge and amazing archive of Wave sound files.
Sound Jay's free sound effects website, where you will able to grab all types of sound effect for free. Most files are 16 bit stereo 44.1 kHz or 48 kHz high quality sound effects.
Are you looking for sound effects for your show, why don't you visit this website and grab some cool stuff here for free. The sound effects are available in a smaller MP3 format and a larger WAV file-self-extracting zip file.
Sounds & Noise provides free sound effects for animal sounds, human sounds, trains, planes and automobiles, weapons, horns, bells and whistles, sound of nature and household sounds.
So these are 25 best websites to download free sounds, give these a try and share with us which one help you to get sound effect you looking for.
(Visited 464 times, 1 visits today)